1 click GPS teleport
With this location changer, just teleport your iPhone GPS to any place in the world with only 1 click!
You can:
Enter any address or coordinates to go
Select any spot on map to go
Select any historical address to go
Play Pokemon Go. No Walking
When you play games like Pokemon Go, sometimes it is hard in rainy days, or if you just feel sick walking. This tool can help a lot.
You can:
Simulate GPS movement along real roads
Plan routes by select spots on map to go
Simulate GPS movement along a path back and forth
GPS joystick to make gaming fun 100%
Wouldn't it be a dream if you want to play games like Pokemon Go on PC, with mouse and keyboard? Get Dr.Fone - Virtual Location (iOS) to make it come true.
You can:
Automatic march on all over the map
Turn left or right in 360-degree directions
Use keyboard to control marching and directions
More to Make it the best iPhone GPS spoofer

No jailbreak
There is no need to jailbreak your iOS device to spoof its location. 0% Hassle. 100% Safety.

For all iOS
The application will work seamlessly with all the leading iPhone and iPad models.
Supports 5 gamers
Since up to 5 different devices can be connected to the tool, multiple gamers can use its features.

Set Coordinate
Manually set the coordinates to any designated spot in the world to spoof your device's location.

Historical Records
It will maintain the records of the past locations, letting you spoof to the same spot instantly.
3 speed modes
There are different speed models for walking, jogging, and running to provide a realistic simulation.

Angel Howard
A startup Owner
I heard lots of robbery on AR game players at night. I don't wanne be one of them, and I selected this tool, which allows me play the game without leaving my house.
Jeremy R
A Salon manager
I'm frustrated when many iOS apps ask to visit my location. Sometimes I have to allow and give permission though I'm not willing to. This program helps me to change the location and make it not real of my existing place. It protects my location privacy. I like it!

Christian Bielaczek
A professor
i want to teleport to other regions to find my best match on tinder, and this tool helped me. better alternative to its own tinder plus feature. the only issue is that you've to use it with a computer.
Join our #VirtualLocation community at Discord
On-time support on product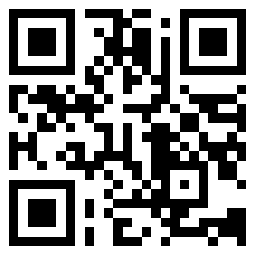 OR scan this to join