So, to save yourself from unwanted threats and to hide your live location, you need to spoof your GPS location. In addition, to protecting your privacy, the mock locations are also helpful for AR games like Pokemon Go. From catching more Pokemon to streaming unavailable content, fake location GPS on android devices is helpful in many ways.
Unlike an iOS device, allow mock locations on the android device are very easy to do if you know the steps. Android gives you an option to mock the device location without jailbreak. However, many people don't know how to allow mock locations on their phones. So, if you want to learn about Android mock location steps, then you have come to the right place.
In this ultimate guide, we will tell you how to allow mock locations on Android. Spare some time to read the guide below.
Part 1: Android Allow Mock Locations
If you use location-based apps like Uber, Grindr Xtra, gaming app, and more, then you might know the importance of mock locations. The feature in Android helps change your current location with any fake location of your choice.
Mock location is basically a part of developer options on Android that allows you to test the device on different parameters. Therefore to enable a mock location, the developer option should be enabled. This feature only works for Android and not available on the iPhone.
Allow Mock Location in Developer Option
Though fake GPS apps can spoof your location, none of them will work until you enable allow mock location. For this, you first need to enable the developer option. Here are the simple steps that you can follow to allow mock locations in the developer option.
Step 1: Unlock your Android phone and locate its Build Number. To find the build number, go to Settings > About device> tap on build number. But there are some android models in which you have to follow this: Settings > Software Information.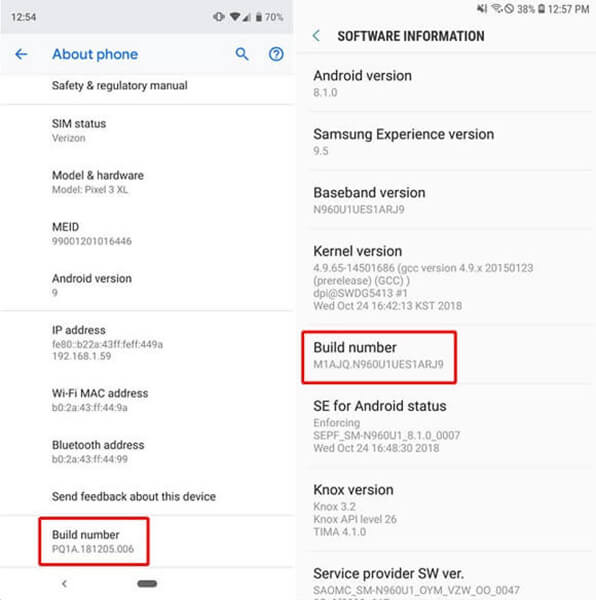 Step 2: When you find the build number of the device, simply tap on it seven times to unlock the developer option. In some phones, this would be displayed as Serial Number or MIUI number.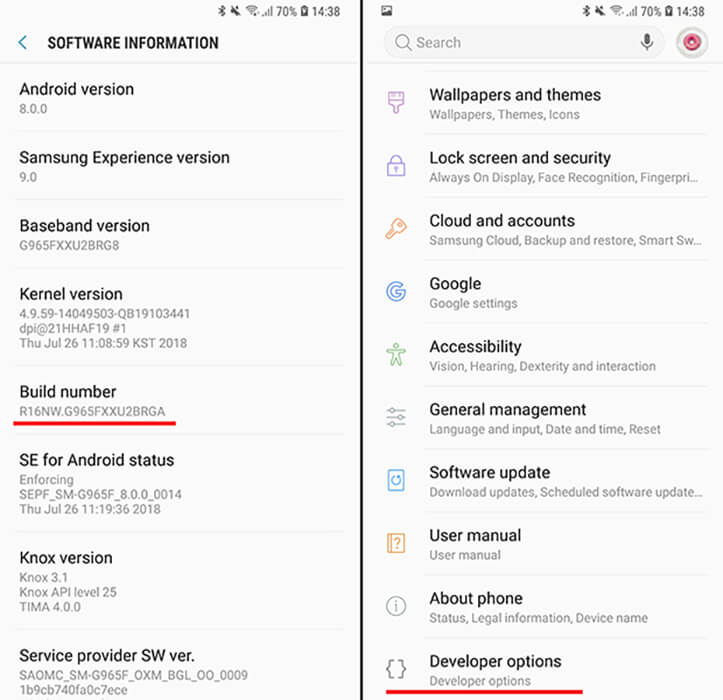 Step 3: After this, go back to Settings and tap on the newly added Developer Options settings. Now, toggle on the Developer Options.
Step 4: Now, under developer options, look for allow mock locations feature and turn it on.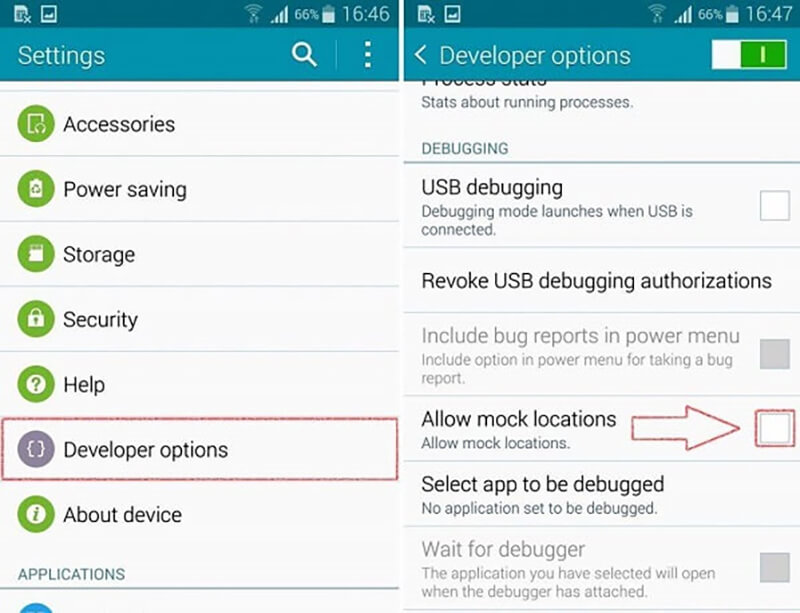 Part 2: How to Get Developer Option on Different Android Devices
Overall all android devices offer the same features regarding mock location, but there is a slight difference in different android models. Here you will learn about how to allow mock locations on different android devices. Take a look!
Enable Allow Mock locations in Huawei
Huawei android devices come with an additional layer of the Emotion user interface (EMUI). So, to enable the "allow mock location," go to Settings > Software Information and tap on the Build Number. You have to tap on the build number seven times without a break to on the Developer Options.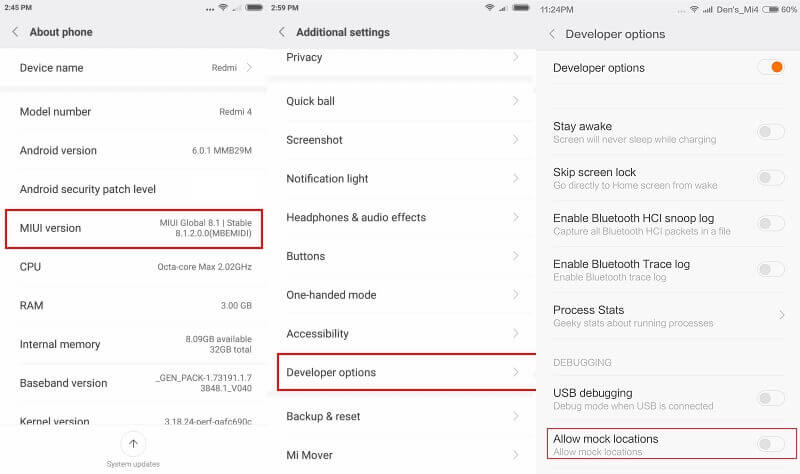 After this, again, go to Settings > Developer Options > Mock Location App and select any Spoofing app from the list.
Allow Mock locations in Xiaomi
Xiaomi devices have a safety layer of MIUI over Android. So, instead of looking for Build Number, you should tap on the MIUI version under Settings. After this, go to Developer Options and turn on "Allow Mock Locations."
Allow Mock locations Samsung S8
If you own a Samsung S8, then for the mock location feature, you have to go to the "Debugging" section under Developer Options. Go to settings > build number > developer options > debugging > Allow mock locations. Toggle on the "Mock Location Apps" and select a spoofing app to enable the feature.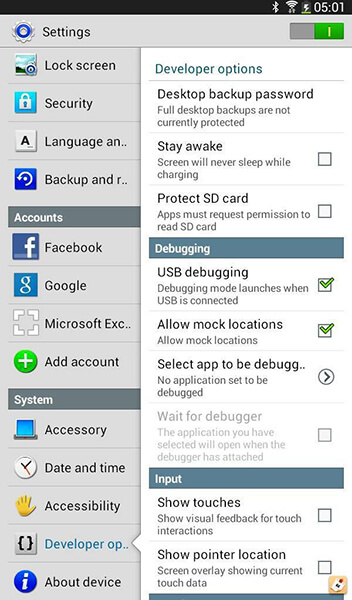 To Allow Mock locations in Moto G
First, launch the Setting on your phone and then Scroll down to the bottom to select About phone. In the About Phone section, look for Build Number options and Click on seven times on Build Number options seven times. After tapping on it, you will new addition Developer on which you can allow mock locations.
LG G3 Mock locations
The smartphones of LG are incredibly user-friendly and have a dedicated feature for "Allow Mock Locations." You can easily access this feature by enabling the developer options. After, this you can select the fake location app installed in your device to spoof location for gaming apps or dating apps.
Part 3: How to Spoof Location on Android
To spoof location on Android you first need to enable the "allow mock locations" option for which you can take help from the above steps. After this, you need to use fake GPS apps to spoof location.
You can download the fake GPS location apps from Google Play Store. There are many free that you can install on your phone. Here are the steps for you to use a fake location on Android.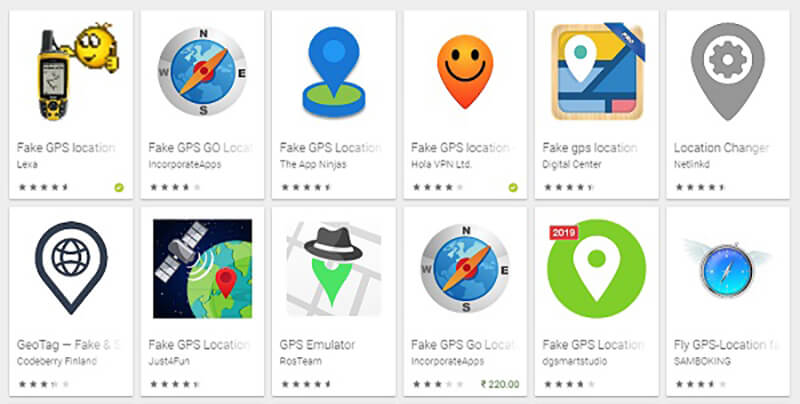 Step 1: Go to the Play Store and search for a location spoofing app. You can use keywords like fake GPS, location spoofer, spoof GPS, etc.
Step 2: You will get several free and paid apps on the list. You can download any free app from the list.
Step 3: After download, the app, install it on your device.
Step 4: Now, to use it, you again have to go to Device's Settings > Developer Options and enable the developer option.
Step 5: Under the developer option, you will see a "Mock Location App" field. Tap on it to get a list of all fake location apps installed on your device. Select the recent one you downloaded and set it as a default mock location app on your android device.
Step 6: Finally, you can launch the fake location app on your phone and drop the pin on the map to your desired location.
Now you can launch any app such as Pokemon Go, Grindr Xtra, Spotify, etc. to access them from the desired location.
Part 4: How to Mock locations on iOS
In iOS devices, there is no "allow mock locations" feature.You need to install fake location apps in the system and then need to connect your iPhone with the system to make the app operational on iPhone.
If you are looking for reliable and easy to install fake location apps for your iPhone, then Dr.Fone - Virtual Location: Spoof Location app is for you. With this location spoofer, you can fake your iPhone GPS location to any desired place in the world with just a single click.
Dr.Fone - Virtual Location: Spoof Location is best for fake GPS locations for location-based gaming apps and dating apps as well.Further, with the assistance of this desktop application, you can easily spoof your location without any security concerns.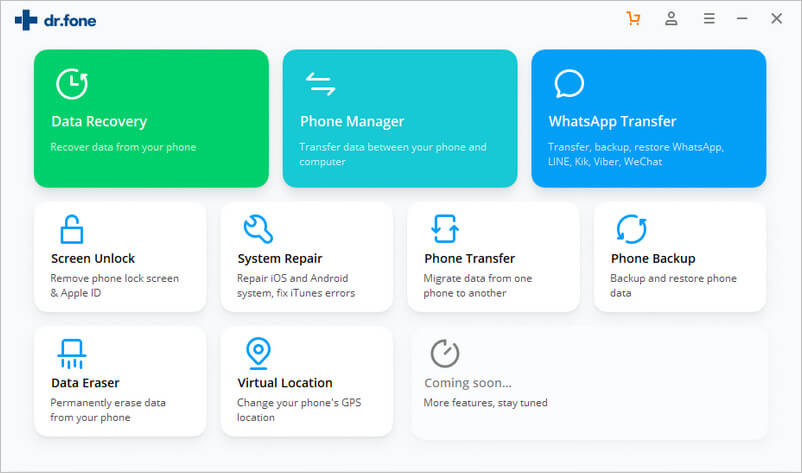 Connect your iPhone to your computer and install Dr.Fone on your system. It includes a virtual location tool called Virtual Location that lets you alter your current location on your iPhone.
At the top of the map, search, or type the location you want to fake.
On a map, you'll see your GPS location move to the faked location. Now, click move here.
Conclusion
We are sure that after reading this ultimate guide, you would be able to allow mock locations on devices easily. Apart from that, you can spoof location on iOS with the help of Dr.Fone virtual location app.
Try the above mention techniques to fake locations in Pokemon Go, Spotify, GrindrXtra, and many other location-based apps.