Many companies like OPPO, Samsung, Xiaomi, and more produce a variety of android devices with unique features and functions.
Despite all the differences in hardware among android phones, the core experience, and features are nearly the same, especially the hidden features.
Getting into the hidden features of Android OS helps you attain more opportunities and fun. One of the favorite hidden features lies in the developer option that is "allow mock location." It is a very convenient feature that allows you to spoof location on Android.
The GPS spoofing capability of Android is critical for location-based apps, like Tinder, Pokémon Go, ingress, Grindr Xtra, and more. Whether you want to hide your current location from unwanted apps or want to fake GPS for fun, allow mock location android is very helpful.
In this article, we will discuss in details about allow mock location under developer options.
Part 1: What Does It Mean To Allow Mock Location?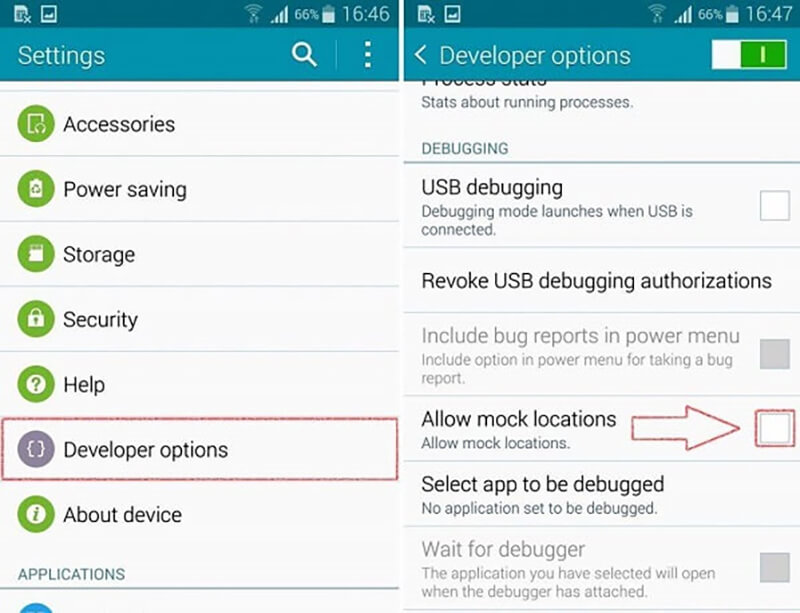 Allow Mock Locations is a hidden and useful developer setting in the Android that allows you to spoof location for fake GPS apps. It means you can temper you're your current location with any fake location of your desire. Also, it means that the location is not coming from the GPS receiver on the device but is coming from a fake location app. However, the map will look the same as you see on Google GPS.
To fake location you will need to install any fake GPS app on your device. After that to run the app you need to enable developer option and allow mock location. Without this, you will not able to spoof safely and securely.
Part 2: Which GPS Spoofing Apps Actually Work on Android?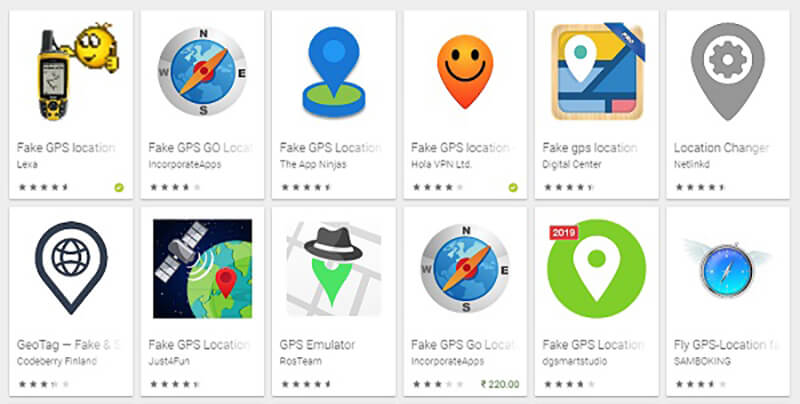 With the advancement of technology and digitalization, developers have made many location spoofing apps that run successfully on android devices. There a lot of GPS spoofing apps available to download each with different features but with similar functions.
Almost every location spoofing app asks to mock latitude, longitude, altitude, speed, and accuracy. However, most spoofing apps change the longitude as well as latitude values to change your current GPS location. All fake GPS apps set the remaining three values to some constant number, which remains the same.
But do you need some spoofing apps to need you to root your device, which may risk the safety of your Smartphone. When you root or jailbreak your device, your Smartphone becomes vulnerable to hacking thefts and data breach. So, to maintain the safety of your device, you need to look for spoofing options without root. In the following section, you will come to know about how to mock location on Android without root.
2.1 Spoof GPS on Android without Rooting
The only way to spoof location on Android without rooting is to enable allow mock locations. This feature is available under developer option in android 6.0 and above. In the older version, it is available in a checkbox form. No matter whether you have galaxy s7, moto g, Huawei, or Samsung s8, Android allow mock location is available on all devices.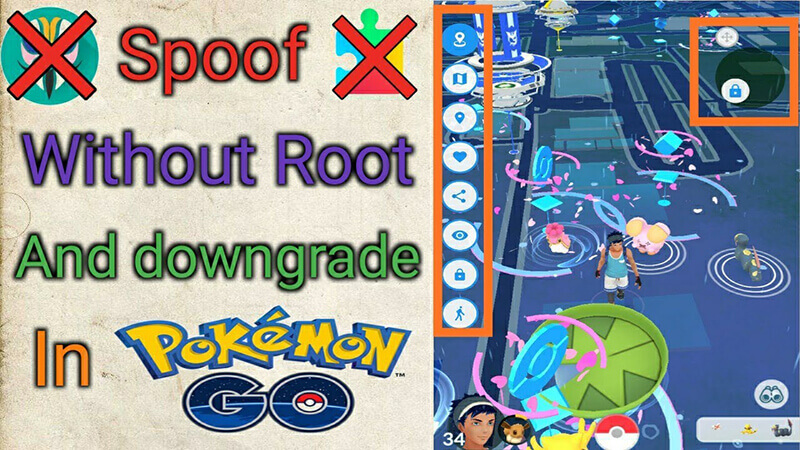 There is no need to root either. The Developer Options allows you to fake Pokémon Go with allow mock location Samsung s8, allow mock location Xiaomi, and more.
So once you select a mock location app, and start it up, what happens? What data is that mock location app mocking for you?
Part 3: Devices Offer Allow Mock Location
All android devices 6.0 and above have allowed mock location features in them. Devices from companies like Samsung, Xiaomi, oppo, Motorola, LG, OnePlus, RealMe, and more have allowed mock location features under developer option. Further, all new devices have the inbuilt mock locations feature.
If you are a fan of location-based AR games, then this a great feature for you. It will help you to change the current location of your android device, allow the apps to believe that you are somewhere else.
Though everyone does not know how to allow mock locations on Huawei, Samsung, or other Android devices. In the following section, we will help you with the stepwise guide to enable the mock location.
3.1 Enable developer option to allow mock locations
Before allowing mock location, you need to enable developer option on your android device. Generally, on the new Android OS's you need to enable the developer option as it is not set as default on devices.
However, if your device is old, developer settings are available under Applications > Development. If your own new device "Developer options" available on the top of Android Settings. If this option is not visible, then follow the steps below.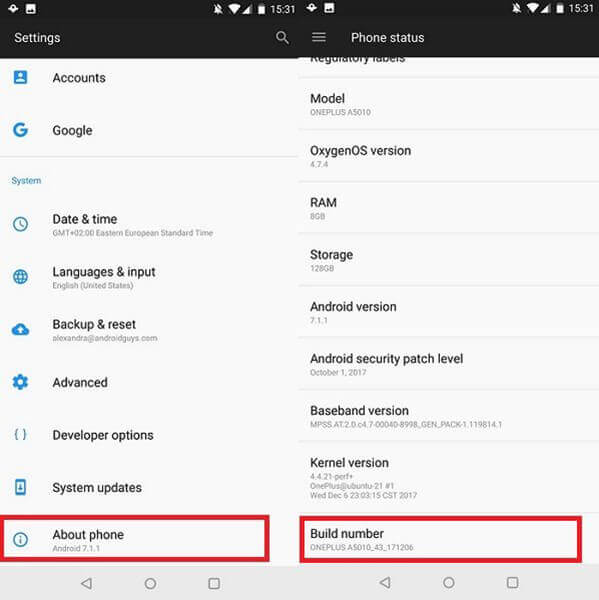 Unlock your device and look for its Build Number under Settings > About Phone or Settings > Software Information.
Now, simply tap on it seven times without a break to unlock developer options.
After this, go back to settings to see the newly added Developer Options. Tap on developer options.

Now, you will see a list of many hidden developer options, including "allow mock locations." Just locate it and enable it.
3.2 Install Location Spoofing App to Fake GPS
With Android allow mock location, you need to install a fake GPS app of your choice. For this, you can install any app from the Google Play store. In search bar, use keyword fake location and install nay reliable app on your device.
After this, when you tap on allow mock location app, you will see the installed app in this. From there, select it, and you are ready to spoof location on Android.
3.3 Alternative way to spoof location on iOS
If you are an iPhone owner, then to spoof location, you will need a trusted and safe app like Dr.Fone - Virtual Location. This tool from Wondershare is specially designed for iOS devices to the fake current location.
It is a safe and secure app that doesn't breach your device's data. Plus, it comes with a user friendly interface.
To use it, you will need to install it on your system from the official site. After this, install it and launch it. Now connect your device with your system to use this app on your device.
Dr.Fone virtual location app allows creating a route between two stop mode and multi-stop mode. Further, you can customize speed according to your desire in this tool.
Conclusion
Allow mock location android is a hidden and useful feature to spoof location-based apps on your Android. It gives you more fun and helps you spoof gaming apps as well. For iPhone, you can use Dr.Fone's virtual location app.