Faking the GPS location is something that most people want, but they don't attempt any ways to do it as there is a myth that it can be only done by a hacker or developer. There are many incidents that provoke individuals to just switch their fake location android – in some cases, it is because of avoiding few people while in other cases, just to ensure nobody disturbs you. Apart from these day-to-day life criticalities, there is also a good advantage of manipulating your location for exploiting different benefits and features of certain apps and games.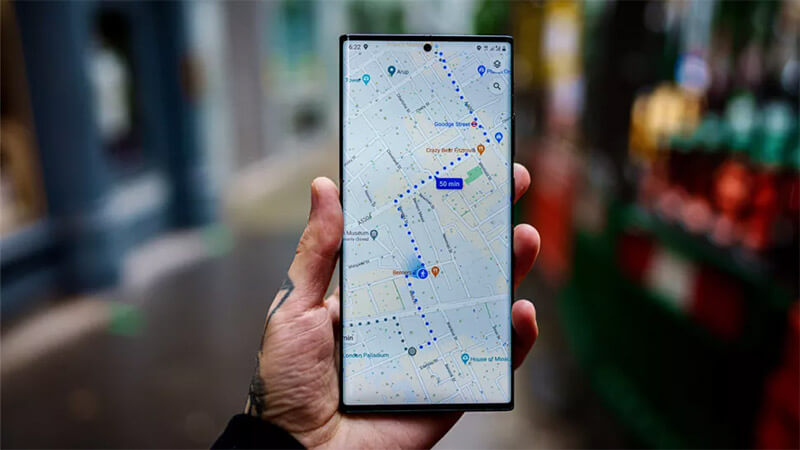 Part 1: Why People would want to Fake Location on Android?
For different people, there can be different reasons for sharing a spoof location android or for putting up a separate location of their device. While the reasons can be varied, there are few common reasons that are regarded as the most common ones. Let's discuss them in details:
Change of Location on Snapchat Maps

Like a lot of various social networking apps, Snapchat accesses the GPS information of its users to offer a varied range of features. Snapchat Maps makes extensive use of this technique. With the help of GPS spoofing android and changing your location details, you get to see where your friends are and what they are doing on an interactive map.

If you want your friends to believe that you are skiing in the Alps, or enjoying your holidays on the Caribbean beach, then just spoof your location. The later also enables you to explore different features of this social networking site that are not available at your current location.

Catch Pokemon all around the world

Pokemon Go, a trending and widely-loved game around the world are perfectly suited for faking your location. The game is powered by GPS and hence there are many features and Pokemon that gets unlocked when you visit a new location. If you are living in the outskirt areas of any city or town, you probably are getting very less choice of Pokemon, and minimum features are available for you. All you need to do is to fake gps location android and gain access to the latest Pokemon Go updates and features.

Get excellent matches on dating apps

If you want to date a lot of people and find the love of your life, then spoof your location today! Anyone who is using a dating app, will know and understand how disappointing it can be when you've to swipe through hundreds of profiles and yet you don't get a suitable match for yourself. With the help of fake GPS no root, you can begin your search for your match while coming out from the boundaries of your neighborhood. You get a lot of options as you explore a different location by spoofing your location.
Part 2: How to fake GPS Location on Android?
The android 9 fake gps is proving to be of immense use for people around the world. They can play a prank on someone or can even say that they are in a different location, while they can simply enjoy their snacks at their home.
You must be wondering, how to change your location and enjoy the features that this can provide. Here are the two ways through which you can fake GPS location on Android phone:
Way 1: Using an app
Yes, you read it right. You can change your location or fake your location on your Android phone through the use of an app. After downloading the application, you need to open and enable the developer's option. Now all you need to do is to select a fake location and hit on the go button! WOW…
Every fake location app android has a different process to allow you to spoof your location. Let's discuss the three best location faking apps:
1. GPS Joystick
It is an app that enables the users to fake their GPS location, with the help of an overlay joystick option control. Below is the step-by-step guide about how to use this app:
Step 1: Download the app on your Android mobile phone.
Step 2: Go to the "Settings" option, scroll down to the "About Phone" option at the bottom of the screen and click it. Now, move to the "Android version" and "Android security patch level".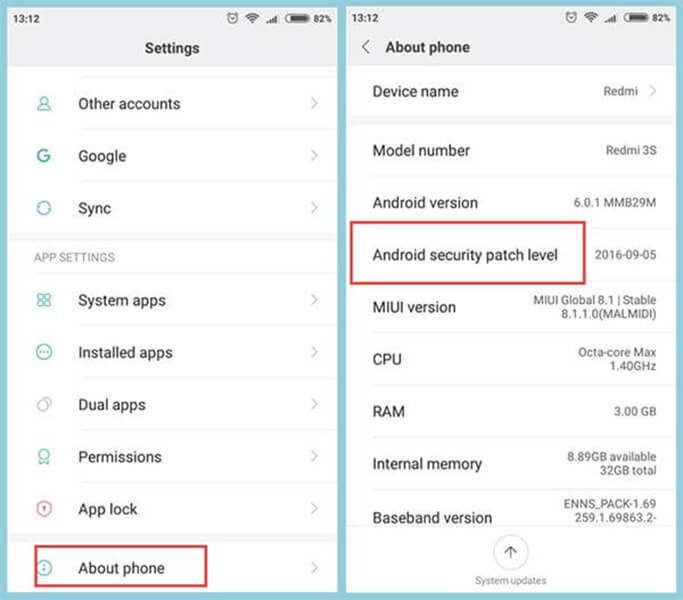 Step 3: Verify the Play Services version on your phone. Go to "Settings", then select the "Apps/Applications" section. Scroll down to "Google Play Services" and click on it. You will get to see the app version at the top of the screen.
Make sure that your Android device Google play service is running on or lower version of 12.6.85. If this is not the case, then you need to disable the auto-updates of the Play Store.
Step 4: Open the "Play Store" app, click on the "3 horizontal bars" at the top. Tap on the "Settings" option, followed by the "Auto-update Apps" section available under the "General Settings". Finally, click on the "Do Not Auto-Update Apps" option.
Download the apk version of Google Play Services but do not install it now.
Step 5: Check if "Find My Device" option is enabled on your device. If yes then you need to disable it. Go to the "Settings" option, followed by "Security & Location", now click on the "Find My Device" option and turn it off.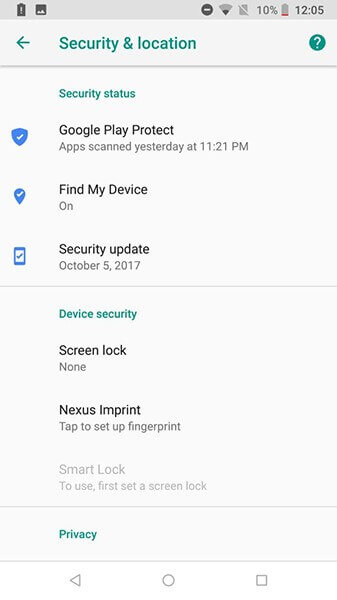 Step 6: Similarly, disable the "Google Play" and uninstall all its updates. To uninstall the updates, go to the "Settings" option, followed by the "Apps/Applications", scroll down to "Google Play Services" and then click on the "Uninstall updates" option.
Now, install the Google Play Services apk. Reboot your device afterwards.
Step 7: Go to the "Settings" option and then opt for "Developer Options". Click on the "Select Mock Location App" and then click on the "GPS Joystick" here.
Step 8: Finally, launch the "GPS Joystick app" and then move to the "Settings" option followed by switching on the "Enable Suspended Mocking" section.
And you are ready to go now…
Some other apps that can also help you are:
Fake GPS Location

With over 10 million downloads, this app is definitely a popular one among the Android users. It is perfect for convincing someone about your fake location and fool other apps in your smartphone, while you enjoying reaping the excellent benefits the feature come up with.

Mock Location (fake GPS path)

This is one of the best fake location apps. You can customize its features according to your requirements and it allows you to move your location to an alternate area as is desired by you. It is highly recommended by its users and it also appreciated by them.
Way 2: Using VPN
VPN or Virtual Private Networks is one of the best ways to trick websites or apps about your location. People use the service of VPN to spoof their location and evade the geo-restrictions. VPN is used by most of the companies to connect to Wi-Fi all the time and to maintain and protect the privacy of the people. The VPN can also be used mock GPS android and making your friends or any apps believe that you are actually on a different location altogether. Here are some of popular VPNs you can take help of.
1. Surfshark
This VPN has a built-in fake GPS location feature. You can experience the excellent performance of the VPN while using it and can also enjoy its unmatched features.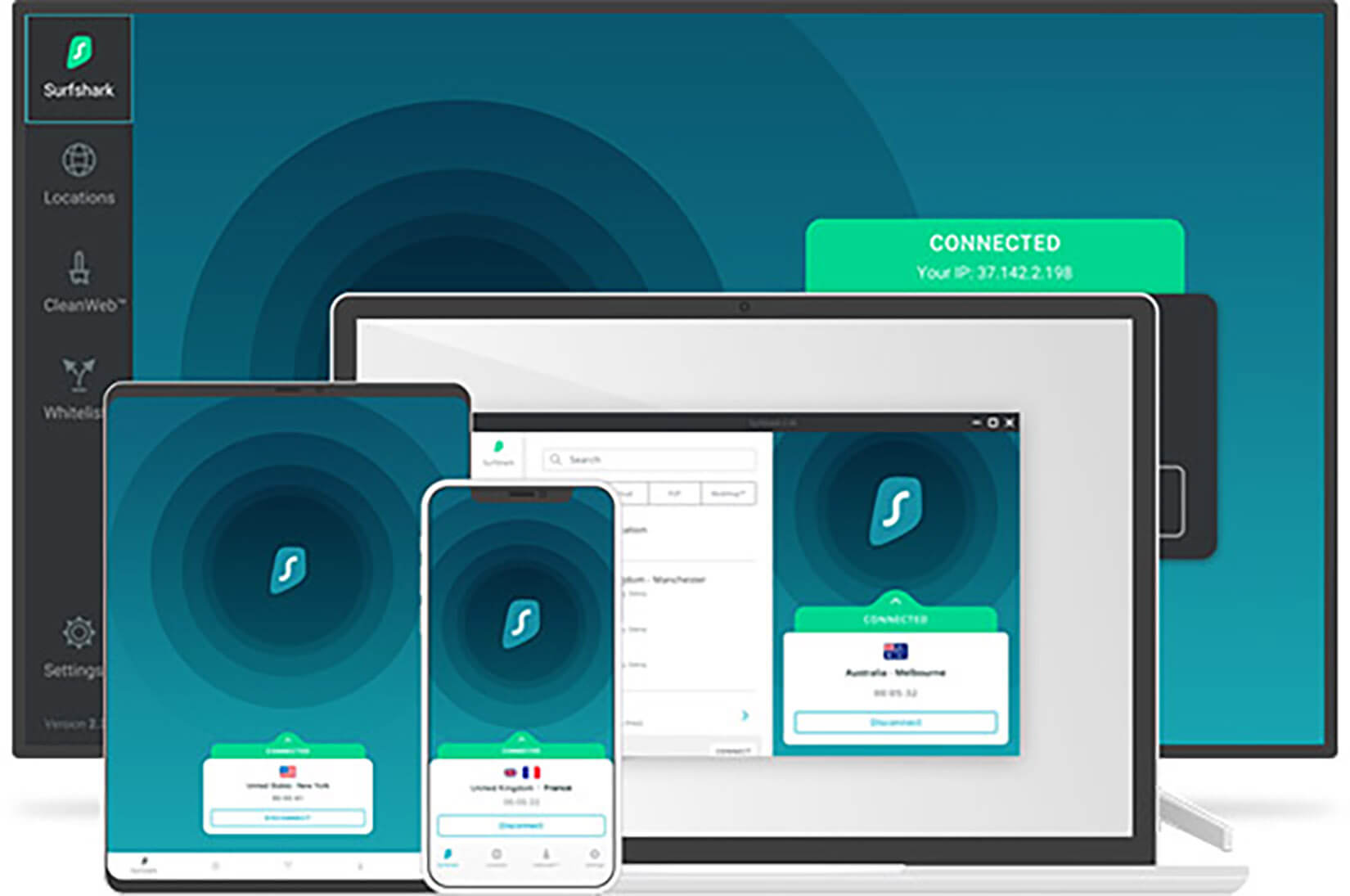 2. ExpressVPN
This is a wonderful VPN that offers class-leading privacy features and intuitive characteristics for the users to explore and enjoy.
3. NordVPN
When it comes to streaming, security and great spoofing, nothing can beat NordVPN. You might like to explore its features and dug-deep into its benefits.
Part 3: Can I get any Problem while Spoofing?
Yes, while spoofing your location, you might face some problems which can be irritating or sometimes even a headache. There are different problems that you can face. The mock GPS android problems might be of varied range. You might face the issue of spoofing a little critical sometimes. At times, the functioning of spoofing might stop all of a sudden, bringing you back to your current location.
Some spoofing apps or services might also fail to work properly while you are using it. Many times, users have also experienced issues while uninstalling the spoofing app, they faced difficulty in returning to their normal or current location.
Part 4: Bonus: Location Spoofing on iOS
If you are an iOS user, you don't need to get upset about not being able to spoof your location. Herewith Dr.Fone – Virtual Location (iOS), you too can explore the benefits of fake gps root spoofing locations and make the location-based apps on your phone believe that you are actually into a different location.
Teleport your iOS phones to anywhere in the world.
The app supports up to 5 devices location management.
It simulates GPS movement along real roads.
The magic location changer helps you to play at your home without moving.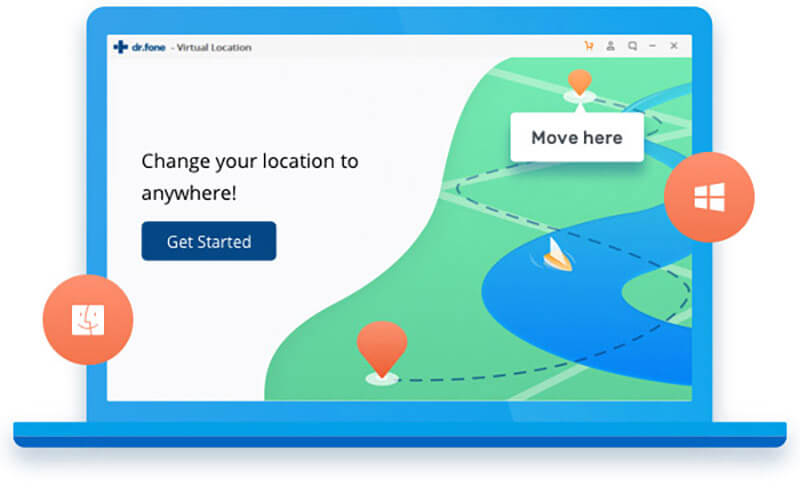 Steps to teleport location:
Step 1: Launch Dr.Fone
Download Dr. Fone-Virtual Location (iOS), install and launch it. Click "Virtual Location" from all options.
Step 2: Connect iPhone
Have your iPhone connected with your computer. Click "Get Started".
Step 3: Check Location
Click the "Center On" icon on the lower right to show the accurate location.
Step 4: Turn on Teleport Mode
Activate the "Teleport Mode" by clicking on the corresponding icon in the upper right. Enter the place you want to port and click on "Go".
Step 5: Fake Location
Click on the "Move Here" popup box that appears on the screen. Click on the "Center On" icon to locate yourself on the new location and your location will be displayed in the program.
Conclusion
Try any of the processes above and spoof location on Android while you can always sit comfortably on your bed or eating your snacks at your home. Spoofing your location is exciting as well as a brilliant option that you can explore to gain excellent benefits for your game or any location-based apps.