One of the teen's parents Diana was worried about her new smartphone, which was recently gifted, to her child. Emily, a teenager pursuing her high school degree recently bullied her parent to get one phone due to peer pressure. Now, Diana is totally upset and do not know how to control her child's whereabouts. What is the best solution to tackle this situation?
There are many parents are in a similar scenario and trying to explore effective ways to track the child's whereabouts. The digital parents thank the newly arrived Android location tracking apps, which serves the parents to track their kid's real-time location effortlessly. If you take a closer look at the available tracking apps in the digital market, you will end up with tons of applications. You must be selective to figure out a reliable app, which gives you precise details on your kid's location. In the case of adults, if you do not want to be tracked by the hackers then identify the right hacking techniques to safeguard your privacy. Sometimes you need to disable the location services for security purpose. As you all know that a coin has two sides in a similar tone every innovative technique have both the pros and cons.
Part 1: Track your Android location using Find My Device
You can now access your Android phone using Find My Device through two techniques
Using the 'Find my Device' app
Using browser
In this section learn about these two methods in detail
Make sure to log in to your Google account in your Android phone. When you make a Google login then automatically it turns on 'Find My Device' option in the Security menu from the Settings of your Android gadget.
Using the 'Find my Device' app
Step 1: Go to the Google Play Store and download the 'Find my Device' app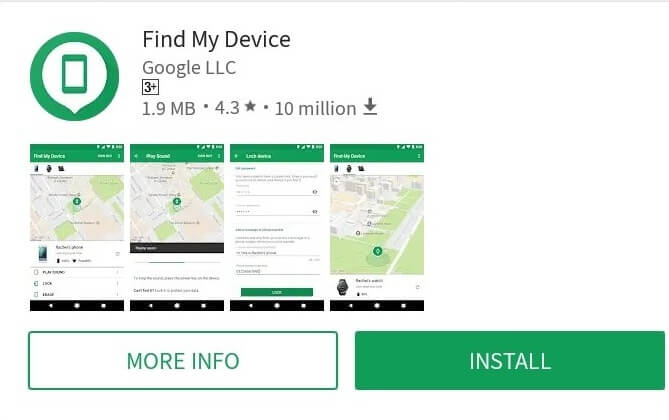 Step 2: Install the app and open the application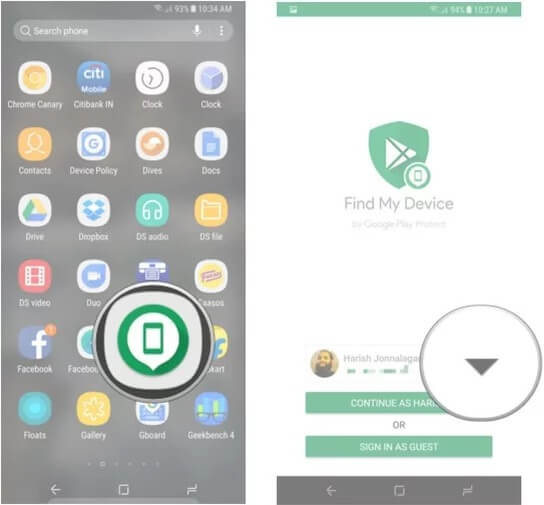 Step 3: Then log in to your Google account.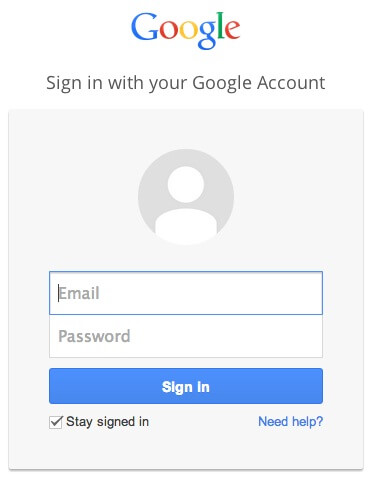 You can easily track your Android device when it is connected to the Mobile data or Wi-Fi and has enabled the location services.
Using browser
Step 1: Visit the web address 'www.google.com/android/find' in your browser and log in to your Google account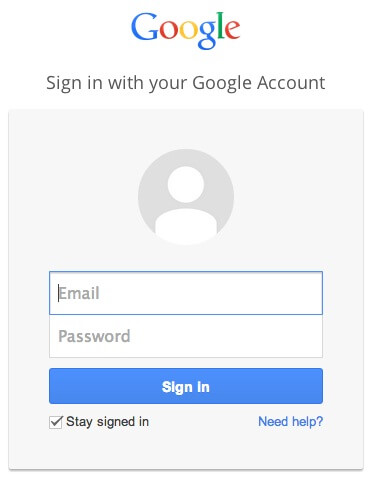 Step 2: Type in 'find my phone' into Google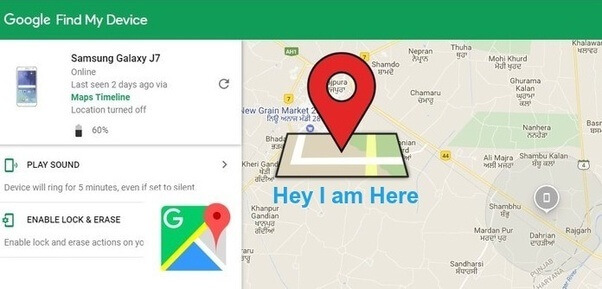 When your Android gadget has access to the internet and the location services is turned on then you can easily track every move of your lost devices.
Part 2: Track your Android location using a tracker app
The technical advancement in the field of the smartphone has made location tracking feasible. You can effortlessly track your Android gadgets and identity it's the exact location in no time. There are many Android location-tracking apps available in the digital market. Here are some few pics for you to take a glance.
It is an excellent location-tracking app for Android gadgets. This app performs well even on iOS devices. You can view the location details on the virtual map. Apart from location details, you can track many details like route history, recent check-ins etc. This app serves as a perfect spy to overlook various online activities of your target smartphone. You can view browsing history, calls, text messages social media activities etc remotely in a precise way.
Pros
Precise tracking of gadget activities
Create Geo fencing to protect your target device within the safe zone
Excellent app blocker and social apps monitoring tool
Cons
To access the additional features in this app you have to make a purchase.
The tracking is effective only when the target device is connected with your gadget
Instructions to make use of the app
Step 1: create an account in the Panspy platform and verify your email for installation steps
Step 2: You must download and install the app in your target gadget and enable the options during installation by following the wizard
Step 3: Install the app in your phone and open the Panspy control panel by login to your account. Now start tracking your target gadget from this platform.
It is one of the following finest GPS tracker app Android. You can easily track the whereabouts of your target devices. It performs well both on Android and iOS devices. It is a perfect app if you want to monitor Android gadgets remotely.
Pros
Records accurate real-time location of your target gadget
Works in a stealth mode effectively
Give access to social media and online activities of your target devices remotely.
Cons
You need to pay for a premium subscription to get access to its remarkable built-in features
Poor customer service
How do you use Spyzie app?
Step 1: Register an account in the Spyzie platform
Step 2: Follow the wizard and connect with your target Android gadget
Step 3: Open the Spyzie dashboard in your gadget to commence your monitoring process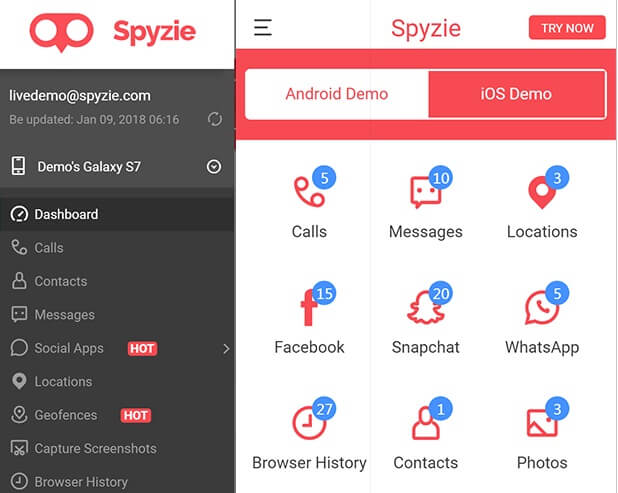 It is an exclusive temporary Android location-tracking app, which secures your privacy in an optimum way. This app seems to be a perfect solution to track your friends, deliver, employee etc. You can trigger a temporary monitoring activity with the help of this app.
Pros
Highly customizable settings to track the exact real-time location of the target device
You can secure your privacy with the help of this app
Assist you to track your employees without any interruptions
Cons
Complex interface and hence it is difficult for the beginners
This app quickly drains out the battery of your gadget during the monitoring process
Systematic working procedure
Step 1: Install the app
Step 2: Share your location details by tapping 'send them a Glympse' You can choose your selective friends from your contacts to send a Glympse'. You can set a time limit and allow them to access your location only for a certain period. For example, say it is 20 minutes. The entire friend's gadget, which is connected to the internet platform, can access your location details remotely within the set period. They will lose access when the set period expires.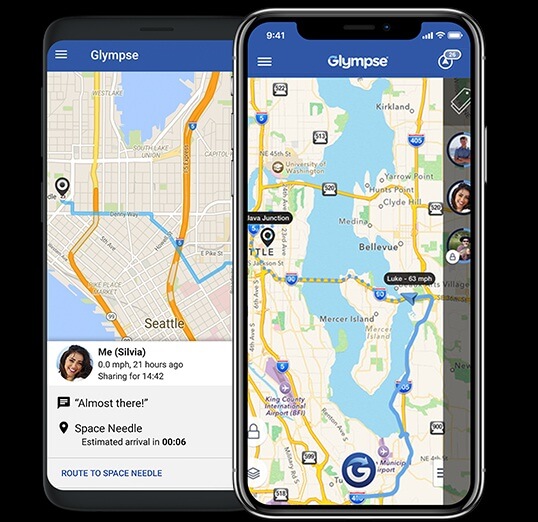 This tracking app has excellent built-in features where you can allow your friends and dear ones to access your gadgets easily. They can monitor one another devices just by a single tap with the help of this application. You can create a circle of members to access your real-time location easily.
Pros
Possible for emergency communication
Send driving pattern of the target gadgets
Cons
Purchase the subscription to enjoy the complete feature of this app
How do you use the app?
Step 1: Install the app
Step 2: Add the family members in this tracker app
Step 3: Connect with their GPS and pull their location details on the Map.
All the family members connected in this app will be able to view the real-time location details of one another in a remote manner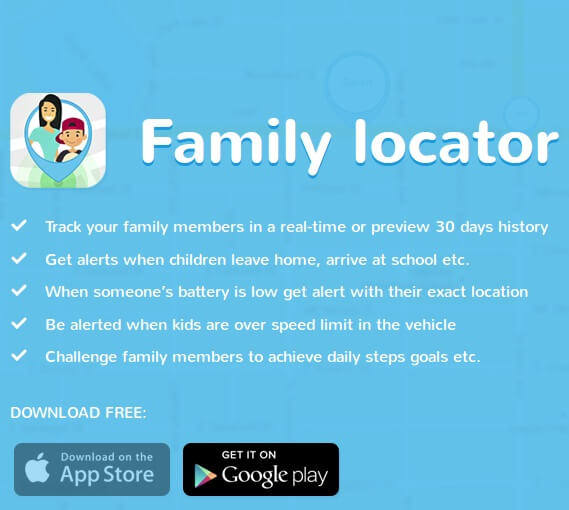 This app is an awesome tracking tool, which works well in all the Android gadgets. It allows you to integrate with social media apps like Skype, Viber, and WhatsApp etc to monitor the messages, which enter into your target device.
Pros
Easy to use and simple user interface
Works well for personal and business needs
Sophisticated dashboard to monitor every move of the connected smartphones
Cons
Pay to enable the effective features of this app
Working principle of Hoverwatch app
Step 1: Signup for a free account in the Hoverwatch web browser page
Step 2: Download the app and install it by following the wizard. Connect with the target device during the setup process
Step 3: Open the dashboard of your account in the browser and start monitoring various gadget activities of your target gadget remotely.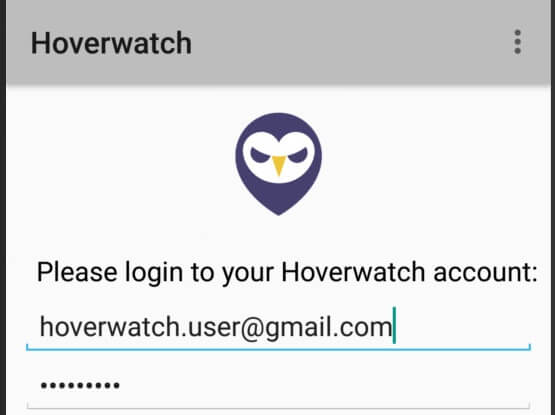 Part 3: How to stop others tracking your Android location
If you feel weird in sharing your location details to strangers then immediately take the necessary step to stop tracking your Android gadgets remotely. It is sick if someone constantly monitors your whereabouts throughout the day. For security purpose, you must disable the location tracking process as soon as possible. It is highly recommended to make use of a sophisticated method to stop the tracking feature in your gadget. Follow the below guidelines to turn off Android location tracking.
Step 1: Open the 'Settings' on your phone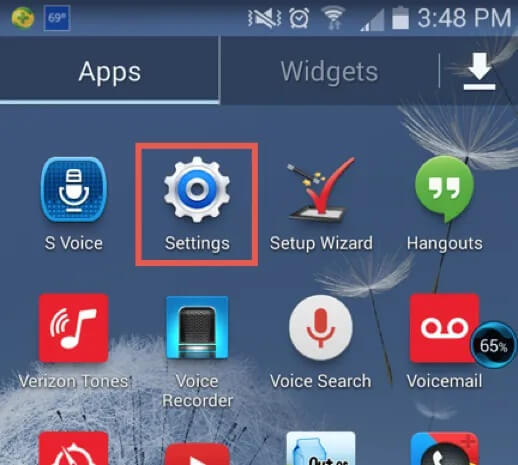 Step 2: Then 'Privacy' option followed by 'Location'
Step 3: Disable the toggle switch nearby 'Use location' label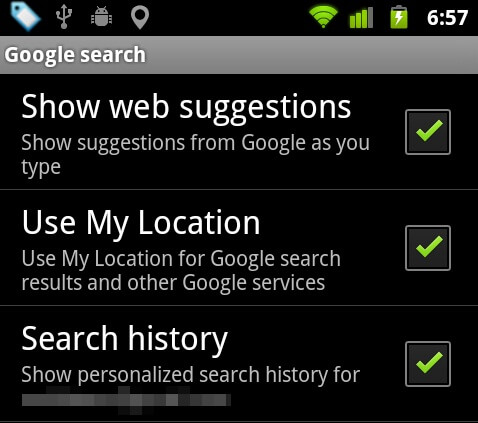 Make use of the above steps to stop others from tracking your Android location
Part 4: How to fake Android location to make tracking ineffective
You can discover another intellectual way to make tracking ineffective by enabling a fake Android location using an incredible tool. If you create a fake location in your gadget then you can easily mislead people who are interested in your real-time location details. Surf through below instructions to know more about fake Android location
Step 1: Download and install Fake GPS location spoofing app from the Google play store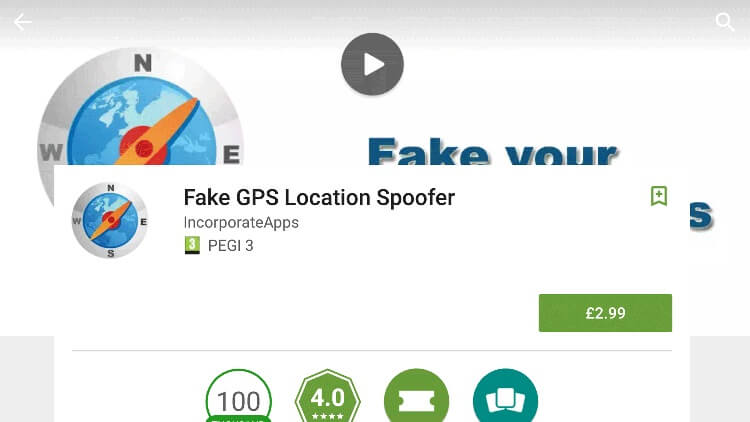 Step 2: Turn on the 'Developer' option by navigating through the 'Settings – About phone – Software information – Build Number (tap seven times the Build Number to become a developer)' in your phone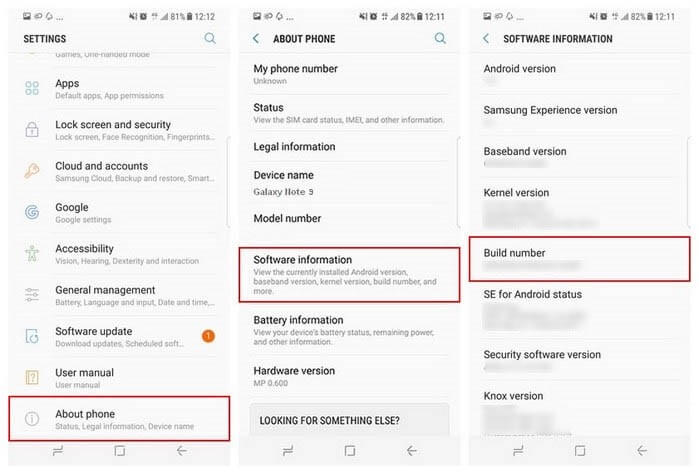 Step 3: Select the 'Mock location app' and enable it
Step 4: Open the Fake location GPS spoofing app and pin your desired location on the map. Then hit the 'Play' button available at the bottom right side of the screen to spoof the location.
Using the above technique, you can change your current location successfully. Make use of this method to avoid unnecessary spying activities on your device.
Conclusion
Finally, it is time for a verdict tracking the gadgets of strangers is illegal and you can protect your privacy using Fake location GPS spoofing app. If you want to track, your dear one's devices then opt for effective Android location tracking apps for reliable results. Select the tracker apps, which were discussed above to establish desired outcomes. The tracking phenomenon helps greatly to reach out your gadgets when it is lost or stolen. Utilize the tracker apps for legal purpose and track the details accurately.