How to Capture and Collect Jurassic-World-Alive Dinosaurs' DNA at Home
Capture dinosaurs' DNA in Jurassic World: alive easily with Dr.Fone Virtual Location software. Get your copy now and do Jurassic World alive GPS spoofing in iOS with a simple click.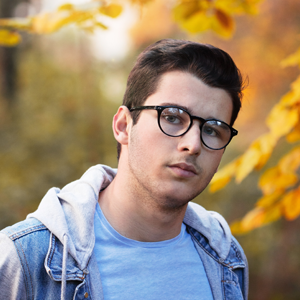 Apr 01,2021 / Posted by
Felix Baynham
Since Google revealed that it was opening up its Google Maps data to developers for use in games and applications, a range of major franchises have announced that they are working on AR titles, with Jurassic World: Alive being one of them.
Can you imagine living in a future where dinosaurs walk easily in the park across the street? Jurassic World: alive immerses you in the world of Jurassic Park and challenges you to gather as much dinosaur DNA as possible. Here's a short rundown of what you need to learn about the game if you're curious about how it all functions!
Part 1: What is Jurassic-World-Alive Dinosaurs' DNA and How to Capture in Gameplay.
The game's main objective is to explore dinosaurs by gathering their DNA and eventually recreating them, which you will accomplish by scanning the real-world map for them. If you've ever played Pokémon GO, Jurassic World: Alive will feel really familiar to you, as you'll be walking through your neighborhood, place, or city looking for dinosaurs.
One of the first items you learn in the game is how to collect DNA, which is the foundation for all else. When you come across a dinosaur in the wild, tap it to trigger a drone.
ou'll need to swipe on the display to maneuver the drone into place to shoot a DNA catching dart at the dinosaur after you've released it. You'll find two white circles on the dinosaur; you must hit the dinosaur with the dart inside the outer circle to get some DNA, because if you hit the dinosaur with the dart inside the inner circle, you'll get a lot of DNA. Naturally, the dinosaur hops about after you strike it with the first dart, and the drone's battery begins to wear out, leaving you with the task of collecting as much DNA as possible until the drone's battery runs out.
You can make dinosaurs for yourself after you've obtained sufficient DNA from a certain species of dinosaurs. A new dinosaur normally needs 50 DNA points to be produced.
Part 2: How to Use Dr.Fone Vitual Location to Help Collecting Dinosaurs' DNA at Home.
Let's try to find out why a fake GPS Jurassic World Alive was produced in the first place before going into further information. Because of the immobility, people like to do a GPS parody of Jurassic World Alive. It's likely that anything changed to make them less mobile than they were at the start of the game. Often citizens utilize spoofing for safety purposes, such as being unable to locate secure ways to walk or the absence of roads, which allows dinosaur hunting to be interrupted. Even, being at work or spending time with relatives, or even being lazy, may be several other reasons to take Jurassic World Alive fake GPS seriously and perform miracles with Jurassic World Alive hack joystick.
Any impediment to this thrilling game of phenomenal prehistoric creatures and valid reasons that we already described will detract from the game's effect. As a result, one of the most often asked questions is whether it is feasible to spoof Jurassic World Alive. You need not be unhappy with the result.
Dr.Fone has a range of choices for faking GPS for Jurassic World Alive, including simulated Spot, iTools, and Anygo, to name a couple. These apps use a VPN and a hard monitor to spoof the user's position and are compatible with most location-based AR games and utilities.
Dr. Fone – Virtual Location is a branded app that can fake GPS location on iPhone in one touch. The software is capable of inducing GPS activity and documenting position history as requested by the consumer. The developers also unveiled the Joystick function to make spoofing easier while keeping the user-friendliness factor in mind. And, presumably you'll like to see the map when using the joystick, there's a full-screen HD map view so you won't miss any of your dinosaurs.
Best Software to Spoof GPS Location in AR Gameplay
• Enter the coordinates or address of the target location to spoof your iPhone location.
• A map-like interface.
• Simulate the movement of your phone between multiple spots at any speed.
• Use joystick for more flexible GPS control.
With the place changer, you can move your iPhone GPS to any location on the planet. The Jurassic World Alive iOS joystick download can render moving about with the joystick a simple and seamless process.
With the place changer, you can teleport your iPhone GPS to any position on the globe. The Jurassic World Alive iOS joystick download can render moving about with the joystick a simple and seamless process.
Step 1: Launch the Program
To start, you must first download Dr.Fone - Virtual Place (iOS). Go to the official website and press the Download button to get underway. After that, follow the installation instructions and start the software. When you're on the program's home tab, choose "Virtual Location" from the list of choices.
Step 2: Connect your iPhone
Since this app is intended for iOS users, make sure you use the lightening cable to link your iPhone to your PC. Please make sure you're using a genuine cable. You might get into trouble if you use one that isn't real. Also, when linking your PC, make sure to pick "Confidence" from the pop-up that appears on the phone's screen. Choose "Get Started" from the drop-down screen.
Step 3: See Your Location
Your PC's screen will now show a map. In the new browser, you can see the exact spot on your map. If the address is wrong, press the "Center On" button in the lower right to see the correct location.
Step 4: Choose Teleport Mode
The Teleport Mode must be turned on here. To do so, go to the top right and press on the third matching button, "Teleport Mode."
When you select the mode, simply enter the location you want to teleport to in the search bar provided and press "Go." As an example, look at Rome, Italy, which is seen below:
Step 5: Fake Your Location
The device and software will now identify Rome as your favorite spot. It will show a pop-up on your phone with the distance to the location you entered. On the pop-up box, choose "Move Here."
Step 6: Check Location
Your current position is Rome. The position is set to Rome, Italy, if you pick "Centre On" or place your current location in iPhone.
Note: For the purposes of understanding the moves, GPS coordinates faked on the chart are saved, which is Rome in this case. To see the position shown in the software, look at the photos below:
Dr.Fone - Virtual Location (iOS) will take your location-based gaming experience to new heights with these quick and fast moves.
Wondershare's creative team brings to your attention the best GPS spoofing software there is to improve gameplay in games like Jurassic World: alive. Download this software now to enhance your gaming experience.