How to get supply drop without going around: Jurassic-world-alive gameplay tips
Trying to get Jurassic World Supply drops without having to move too much? Try this Jurassic World Alive GPS spoofer for iOS to get more supply drops!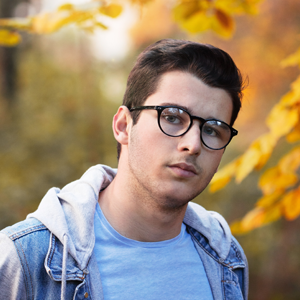 Apr 01,2021 / Posted by
Felix Baynham
Part 1 What is the supply drop in jurrassic-world-alive?
If you are familiar with the relatively newer niche of AR gaming in the gaming world, you also must have heard about the best AR games out there: The Jurassic World Alive (JWA). The JWA is an open-world augmented reality-based game for android and iOS where you can walk around the natural world and see and interact with all kinds of dinosaurs. In essence, the game brings the surreal experience of the Jurassic world movie franchise to life!
The game features a variety of dinosaurs and other exciting features to keep the players engaged in an augmented reality. One of the most noticeable features of the game are supply drops. Jurassic World Alive supply drops equip the player with small amount of darts, coins, or sometimes even cash. These supply drops are found on important points on the map and sometimes even show a distant creature. The distribution of these supply drops varies, meaning that it depends entirely on the algorithm to determine where and when the next supply drop appears. Usually, there is a 15 minute cool-down period once a player has utilized supplies in a Jurassic World alive supply drop. After the cool down period, the player is able to utilize the supply drop again.
The Problem with Jurassic World Alive Supply Drops
The problem with these supply drops, or essentially any AR game for that matter, is that you have to walk around a little too much to reach these specific points. You might be lucky enough to have a Jurassic world alive supply drop point right beside your home, but most of the times that's just not the case. Also, sometimes you cannot move at work or perhaps not able to move due to any limitation. Many people with disabilities are not able to walk all the way to these supply points and miss out on a vital experience of the game. Additionally, the game also requires you to be within 10 meters of a supply drop if you want to utilize the maximum supplies. This is the reason why many people around the world search for Jurassic world alive spoof methods to try and imitate the same user experience without moving too much.
Part 2 Jurassic World Alive Spoof – An Alternative
There are plenty of Jurassic world alive spoof out there for you to emulate the same gaming experience without having to put in as much effort as the game requires. Plenty of fake JWA GPS applications are out there that can help you modify your GPS location from the comfort of your couch without having to move an inch!
What is GPS Spoofing for Jurassic World Alive?
GPS spoofing, in essence, is when a user utilizes a radio transmitter to their advantage by projecting their GPD location to a place where they aren't. In simpler words, with GPS spoofing you can be roaming around on a map at a different part of a city while staying in your bed at the same time. This fake GPS for Jurassic world alive is especially useful because it allows you to literally move to any location on the in-game map and interact with dinosaurs, claim supply drops, as well as do other actions while staying in your bed! Claiming Jurassic world alive supply drops had never been easier before!

Jurassic World Alive Spoofing for iOS 2020
If you were wondering whether or not a Jurassic world alive GPS spoof for IOS existed or not, here's your answer. Dr. Fone Vitual Location by wondershare is one of the best working Jurassic world alive hack in 2021. This ispoofer for Jurassic world alive works exactly as described above and can be used in just a few simple steps. You can download the Dr. Fone Vitual Location and get started with step-by-step instructions on how to run the ispoofer for Jurassic world alive.
Best Software to Spoof GPS Location in AR Gameplay
• Enter the coordinates or address of the target location to spoof your iPhone location.
• A map-like interface.
• Simulate the movement of your phone between multiple spots at any speed.
• Use joystick for more flexible GPS control.
Step-By-Step Guide On Spoofing Jurassic World Alive with Dr. Fone Toolkit
Once you've downloaded the Dr. Fone Jurassic world alive GPS spoof for ios, here's what you do:
1. Launch the software for Jurassic world alive.
Download and install Dr. Fone toolkit on your laptop or computer and open the "Virtual Location" tab on the software.
Now you need to connect your IPhone to your computer and click the "Get Started button".
2. Search for a desired location
Once your ios device is connected to this app, spoofing Jurassic world alive becomes a piece of cake. Simply click the "teleport mode", which is the third option on the top-right corner of the screen.
Now enter the name of the location you want to spoof your current location to. You can also enter coordinates of the location.
3. Pin your new location using the software
All you have to do now is to choose where you want to pin your new location. You can zoom in and out and even move around. Simply click "Move here" once you are done deciding where to spoof your location.
Your GPS spoofer for Jurassic World Alive is now operational. You can check this by launching the game on your IOS device.
Summary
As you can see, the AR game Jurassic World Alive is a lot of fun when you are moving around the city interacting with different dinosaurs. However, sometimes you have to move quite a lot to do simple tasks and to collect Jurassic World Alive supply drops. Keeping this in mind, Dr. Fone has come up with the best solution to counter this hassle and make it easier for you to collect Jurassic World Alive supply drops around the city without ever having to leave your house!
Simply use this spoofer for Jurassic World Alive and change your virtual location to any place you want to be at. Spoofing Jurassic World Alive gives you the upper hand when collecting supply drops all over the map. This fake GPS jw alive also helps you play your game and collect supply drops in Jurassic World Alive any time you want, even when you're at work or at school! Now you don't have to wait to get back to home and get some free time to go roaming around with your phone to play the game anymore.
The installation and usage of this Jurassic World Alive GPS spoof for ios is pretty simple and has been explained step by step in this blog post. Here is another download link for Jurassic World Alive hack 2021.