I loved playing Pokemon GO. I am, therefore, super excited that Ghostbusters World is here! But, how do I boost the gaming experience? Would be nice to have some tips to nail it! Right?"
If you fancy AR (Augmented Reality) games and felt your heart pounding with Pokemon GO, then you will most certainly fall head over heels with Ghostbusters World! The map-based AR game enables you to use your smartphone to battle and capture ghosts in the real world. For millennials, this is a childhood-dream fulfillment time, as they now have the chance to follow the path set by Peter Venkman, Winston Zeddmore, Egon Spengler, and Raymond Stanz – ghost-busting giants – arm themselves with their proton pack and go on a ghost hunt! For Gen Zs and Gen Xs out there, this is going to be a thrilling experience, to say the least.
This Ghostbusters World guide will help you make the most out of your gameplay and enjoy every step of the way! Expect how to's (i.e., download Ghostbusters World app on Android and iOS, win the Ghostbusters AR game, and more) and handy tips (e.g., the ghosts with the best stats to capture).
Part 1. How to download Ghostbusters World
The Ghostbusters World app is available to both Android and iOS smartphone users. Here are the steps to follow to download the game, depending on what OS you own.
Ghostbusters Mobile Game – Android
Head to Google Store
Type in "Ghostbusters World" in the search box.
Hit "Download"
Note: You will need to approve the Ghostbusters World app to access your location since this is a geolocation-based game (some gameplay needs GPS connection). This applies to Android 6.0 and above. To do that, go to Settings > Apps. Then, choose the Ghostbusters World app and hit Permissions. After that, select Revoke Permissions. If your OS is lower than Android 6.0, then update your operating system.
Ghostbusters Mobile Game - iOS
Visit the App Store.
Search for the Ghostbusters World app.
Hit Install".
Remember: The app is compatible with iOS 8.0 or higher and iPhone 6s and up. You will also need a stable and strong internet connection to play the game without experiencing difficulties.
Part 2. Guide to play and win Ghostbusters World
Although the mechanics of the game are quite similar to those of titles like Pokemon GO, there are also newly introduced genre mixtures and elements that elevate the excitement levels. This section of our Ghostbusters World guide will show you tricks and tips about how to play the game and teach those eerie ghosts a good lesson.
Tip #1: Capture as many of them as you can!
With so many ghosts in the game, each having its own set of fantastic skills, you can never have too many of them! Focus on capturing the rare ones first that are available around where you live. Then, move on to some other, more common ones. There should be plenty available without having to move around much (if you don't want that, of course).
Now, if you find yourself struggling to find a new ghost, try force quitting the app and then restart the game. Feel free to go back to this hack as many times as needed to complete your ghost list fast.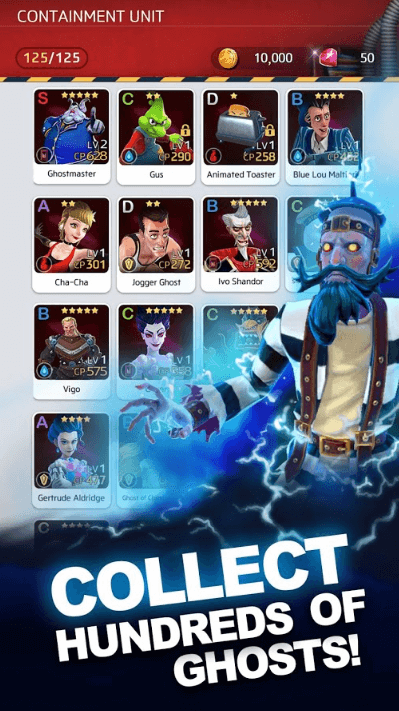 Tip #2: Stay close to the remote gate!
The remote game is a feature that allows you to grab various items and resources to capture ghosts every 15 minutes. This short time window dictates that the gate is nearby so that you can collect your goodies. For that reason, do consider placing it (1) on the game map and (2) your home or any other place where you spend most of your time. If you cannot choose the ideal location to place the gate, you may go premium and have it repositioned indefinitely. However, it is quite costly, which is why it is best to have it close to where you are at all times.
Tip #3: Do you capture or destabilize a ghost?
It depends on what you are after. Both options have their pros and cons. The main action is to capture a ghost, especially if it is a ghost lacking from your inventory. Of course, this requires the use of a trap, which usually drags the amount of time you need to capture a ghost. If you choose to destabilize a ghost, on the other hand, you basically kill it, in return for some sweet goodies. Note that when you destabilize a ghost that sits in your inventory, you do NOT get a Spirit Shard for it. To acquire one, you need to destabilize it during a fight. So, why you need a Spirit Shard, after all? To summon ghosts of the same type as the shard and improve that ghost's skills.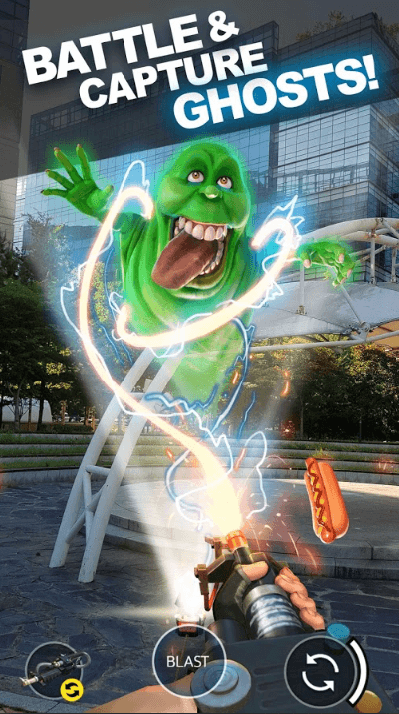 Tip #4: Move your way up with missions
The game offers missions and challenges on a daily and weekly basis. Completing them will earn you a ton of rewards. Managing to complete all of them opens the way to receiving special stuff, including a chest full of goodies. So, definitely worth the effort. And, don't forget to complete the single-player missions as well. That way, you will be able to level up your captured ghosts, put them to the test against other ones, and utilize the typical RPG-like rock-paper-scissors mechanic to progress. To keep on winning, though, ensure you always work on your team, especially the rare ones, leveling them up and enhancing their skills.
Tip #5: Focus on entering the Ghost Reality
The Ghost Reality is another dimension in the game (basically, an extra in-game feature) that enables you to enjoy things like PvP (player versus player conflicts) and other great stuff. To enter Ghost Reality, you need to reach level 7. Do everything possible to get there, so that you can collect powerful shards, test your might against the Ghost Reality stages, and, of course, get rid of the competition!
Tip #6: Improve your equipment
Never underestimate the power of a good arsenal! Therefore, make sure you upgrade all of your weapons (both your main ones and the counter weapons). Each weapon can be developed in three stages. Unlocking each stage comes with multiple options to help capture or destabilize a ghost more easily. Start with the most useful weapons (the ones you will definitely need in combat) and then upgrade the other ones you have. Since leveling them up takes quite a lot of time (and money), you might want to start ASAP (and never give up on improving them).
Note: You can also craft items (i.e., ammunition, traps, etc.). Do work on this one as well. To speed things up in the game.
Tip #7: Level up the strongest ghosts
There is no need to improve all the ghosts you have captured so far. Instead, it is best to work on leveling up the ones with the best stats. Don't fall in the trap and focus on the stars a ghost has – this can change over time. What matters the most is to enhance the rarer (heroic) Ghostbusters World ghosts, meaning those with an "A" on their card.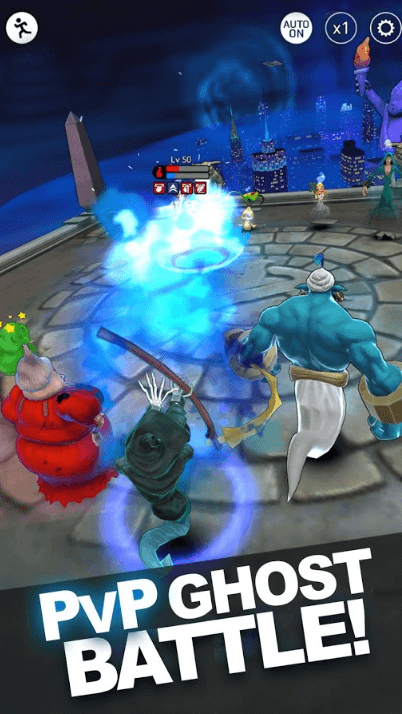 Tip #8: Get into fights and win easy!
The Story mode allows you to get into team fights, which you can win easily if you can, somehow, ensure that you overpower your opponent. To do that, you need to study your ghosts' skills very well and know all about them. Deciding when it is the right time to activate those skills is also critical (i.e., maybe after a wave or two). Having a ghost with healing powers is a must-have, for sure. Another strategy to help you win a fight is to take out one enemy at a time. So, rather than having three enemies with, say, 40% health, shooting against you at the same time, it is best to have taken one out first and deal with two. Also,
Part 3. What are the best ghosts in Ghostbusters World
This section of the Ghostbusters World guide will list the 3 best Ghostbusters World ghosts to capture. You will also find a description and some handy stats of these Ghostbusters World best ghosts.
1.Achira (Fire-Attack)
Achira was the first mighty entity the ghostbusters team in the Extreme Ghostbusters animated series had to face. This is a fire-type, mini-boss ghost, meaning that it is pretty rare. You can find it near dimensional doors. You can identify a mini-boss ghost by the Red Circle that is beneath them. Note that mini-bosses may also appear quite further from the door compared to other ghosts.
Achira:
Increases team defense by 20%
Boosts self-HP by 30%.
Inflicts 80% damage to enemies
Can inflict Burn for 2 turns (70% chance).
100% attack power per attack.
Curses an attacked enemy for one turn (65% chance)
2.Azetlor (Earth-Defense)
Azetlor first appeared in Ghostbusters: The Video Game and is the last ghost you will need to fight in the Ghostworld Library mission (you must reach the Boss level). It is a devastating opponent that is also referred to as The Destroyer. Once a powerful leader, he is now a transformed semi-god with massive PK energy reserves. His skills include:
Increases self-HP by 30%
Heals 30% HP upon attack.
Inflicts 50% critical damage
The damage caused to an opponent is proportionate to his (Azetlor) defense (per single-target attack).
3.Black Slime Behemoth (Dark-Support)
This ghost also comes from Ghostbusters: The Video Game and is more of a stylized version for Sony PS2 and Nintendo Wii rather than in the realistic version of the game. It has a supportive role and can inflict 75% critical damage. Some of its critical skills are:
Increases team Dark-type defense by 20%.
Can absorb 10% of damage (40% chance)
Can use 100150% attack power per single-target attack.
Decreases the defense of the target for one turn by 70% (70% chance).
Removes buff status effect (65% chance).
Part 4. Ghostbusters World GPS Spoof: Any solutions?
For starters, you will need a GPS emulator, such as dr.fone – Virtual Location, or an Android emulator like Nox Player. Here are the steps to follow for each case:
Getting dr-fone-Virtual Location on iOS
You can use the program to teleport to the desired location, as well as simulate movement either along a specified route or between two spots. For the purposes of the Ghostbusters mobile game, we explain how to teleport right below.
Step 1: Download, install and launch the software on your computer.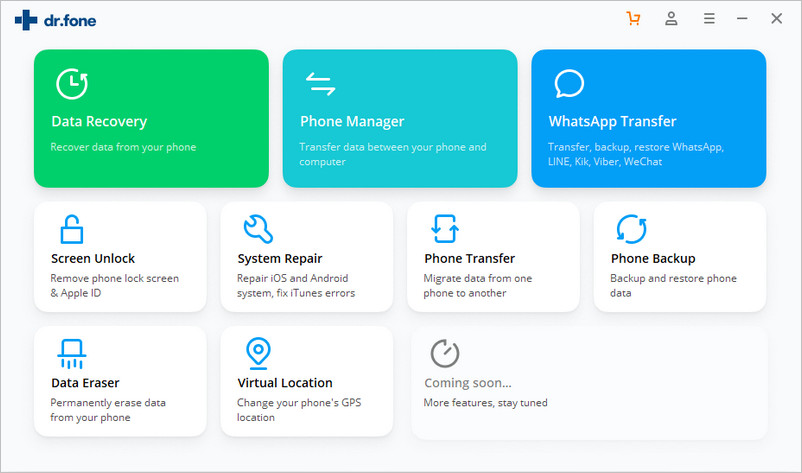 Step 2: Connect and get started
Connect your iPhone to your computer.
Click "Virtual Location"
Click "Get Started".
Step 3: Change GPS location
Click "Teleport mode" in the upper right field.
Type in the location you want to teleport to.
Click "Go" once you find the exact spot in the search box.
Click "Move Here".
Getting Nox Player on Android
This program enables you to play Android mobile games on your PC. Here is the drill involved:
Step 1: Download the software
Visit bignox.com
Click "Download"
Step 2: Install
Wait for the download to complete
Click "Install"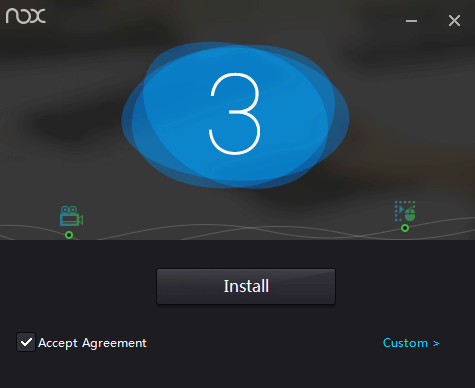 Step 3: Start using the program
Head to Google Play (it is embedded in the Nox main window).
Choose your favorite app or game.
Install, and start playing.
Part 5. Common issues and fixes when playing Ghostbusters World
According to players' online reviews, it appears that you may experience app crashes during PvP. You may also be unable to start the battle even though the game has taken one of your tickets for that reason. This usually happens when the Ghostbusters World app is not updated correctly from the App Store or Google Play. To fix this issue, re-run the update and reboot the game as soon as the update is finished. Or you could try uninstalling and reinstalling the app.
The same fix is suggested for the instances where you cannot load the game or if dimension doors do not show up.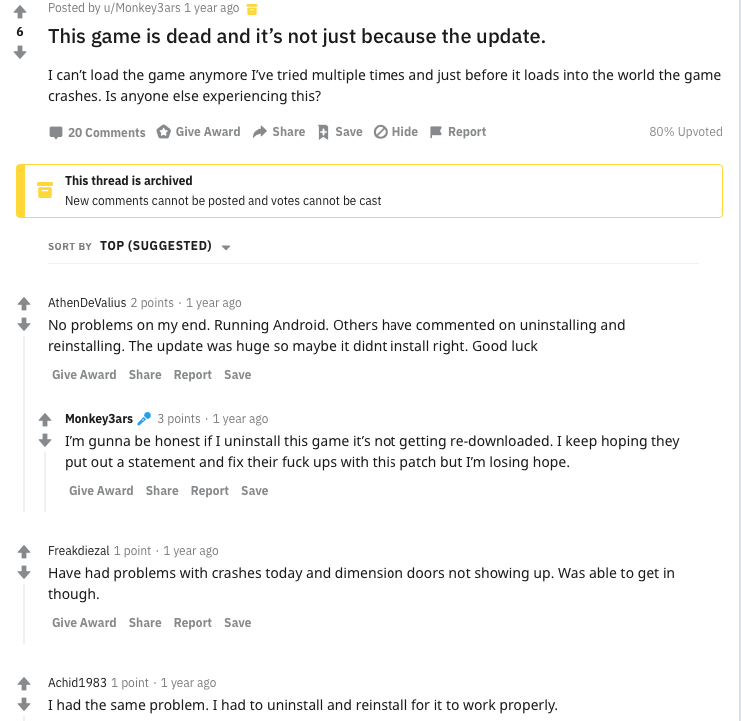 Another problem that has been reported several times already is in regard to the Virtual Pad. You may notice that it follows your finger around when you are fighting a boss instead of being locked to the bottom of the screen. To address this problem, you can try using the empty space that is located right above the virtual pad. However, this seems to work only for regular ghosts. For the bosses, you will probably need to contact Support.