In February 2018, a new AR game entered the gaming world, which is Ghostbusters World. It is developed by NextAge as part of a collaboration between Four Thirty Three Inc., Sony Pictures Entertainment, and Ghost Corps.
Like "Pokémon Go," it is an amazing game that players can play on smartphones, be it android or iOS. In this game, you will have to capture the ghosts with other interesting things to do in the game.
The best part is that the Ghostbusters World is free to play and is equipped with interesting gameplay. You will get more hardcore gaming flavor in it than other games. In this game, you have to move in the streets to catch the ghosts in your location and to do battle with other ghosts on the battlefield.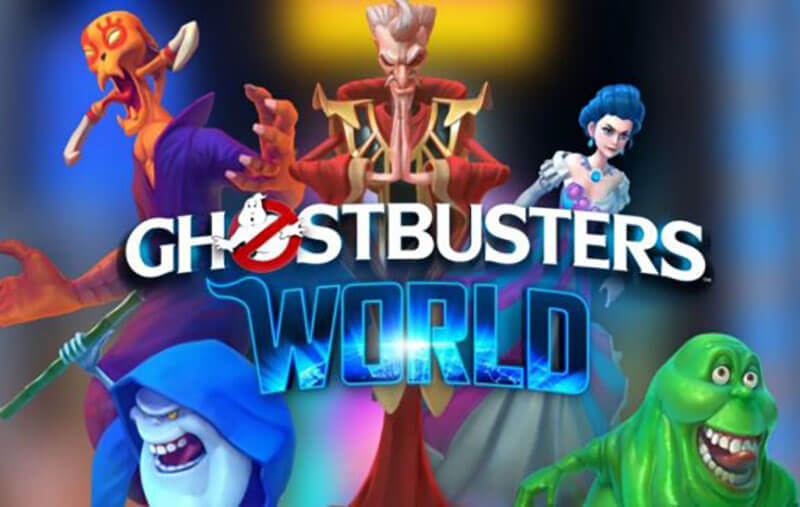 All in all, it is very similar to Pokémon Go with a new experience. But, the only drawback of this game is that you have to go out of your home to fight with ghosts and to catch the ghost.
Are you unable to go out of your room due to any reason but want to play the game? If yes, then you will need to spoof Ghostbusters World or need to fake GPS in the game.
In this article, we will guide you about the Ghostbuster mobile game and help with fake locations in Ghostbusters world iOS.
Part 1: What Are the Rules of Playing Ghostbusters World
Catch ghosts in the game

As you know, it is a location-based game that is all about ghosts in the universe. In this game, you will see different dimensions scattered in your area that you will need to cross to explore ghosts.

There are also different types of ghosts; some are very powerful, while some are not so powerful. So, it is up to how and which ghost you want to catch that is available in your location.

The best thing is that you can also use a weapon in the game to fight against other ghosts to catch them.

Level up in the game

Similar to Pokémon Go, in this game, also you need to go to the next level to unlock more powerful ghosts and special ghosts. For this, you will need to collect different points from the many activities in the game.

For example, you can get points when you catch a ghost, do raids, upgrade weapons, and complete any mission. There is also a provision for PKE crystals that help you increase your level manually.

Do battle in the battlefield

The ghost battlefield is one of the most interesting parts of the Ghostbusters World game. You will need to look for the battlefield near your location and go there to fight with ghosts of other players.

In your area, you will get only five chances to fight in a particular fight arena. Also, you will need to spend 100 coins to look for another player on the battlefield to fight with.

After this, you can see the opponent and his or her ghosts, according to which you can fight with the help of your ghost to capture opponent's ghosts.

Explore your location

Most of the players think that the Ghostbusters is about catching the ghosts, and often forget about other parts of it. However in this game you will need to explore your location to catch the ghosts by entering the different door dimensions.

Further, you can also use various tools that are available for you to catch the ghost in the game.
Part 2: How Can You Move In Ghostbusters World?
Like Pokémon Go, in Ghostbusters mobile game, you will see a map of your real location and can see characters in that location.
Also, on the map, you will see buildings, towers, streets, traffic lights, and more according to your geolocation. So, to play the game, you will need to step out of the home and need to find the ghosts on the streets behind doors.
Before you started the game, make sure that the streets are empty. Also, follow the traffic rules to reach the character near your building or tower.
You can walk to reach the battlefield or character position.
But, if you do not want to move or do not want to step out of your home, then you will need to spoof the Ghostbuster game to catch ghosts. But keep in mind that spoofing has its own risks.
Part 3: How to play Ghostbusters World without moving?
Do you know that you can play the Ghostbusters without moving?
Yes, you head it right! You can play the Ghostbusters mobile game without moving with the help of Dr.Fone – Virtual Location. It is a fake location simulator that is safe and reliable to use for iOS users.
If you use the iPhone to play Ghostbusters, then using Dr.Phone is very beneficial to you. With this, you cannot only spoof the game but also can simulate between two or more spots with customized speeds.
The best part is that you will do not need to jailbreak your device for using Dr.Fone – Virtual Location tool. Also, it causes no damage to your device's data.
To know about how to play Ghostbusters without moving using Dr.Fone, you can take the help of the following steps.
Step 1: Install the Dr.Fone on your system
First, you will need to download and install the Dr.Fone on your system windows or MAC. To install, visit the official site.
Step 2: Connect your device with your system
After this, before launch the tool, connect your iPhone with a system with the help of a lighting cable or USB cable.
Now, from the welcome screen, launch the virtual location tool. After, this click on the "get started" button.
Step 3: Fake your geolocation
After this, you can teleport your location by typing the name of the desired state or country in the search bar on the top right corner.
You will see a map-like interface, and you can zoom in/out to find your desired location or move the pin to get the exact location.
That's it! Now the location of your device has been changed. After this, you can launch Ghostbusters iOS or any other location-based app, including Pokémon Go, to spoof GPS.
Conclusion
There you are! Enjoy playing the Ghostbusters World with fake GPS iOS. You can use DR.Fone – Virtual location to play the game from the comfort of your home. It is easy to use and easy to install, as well. Give it a try!