"How can I do Ingress Prime spoofing to discover more portals in the world without visiting them?"
If you are also an Ingress Prime player, then you must be having a similar question in mind. Played by millions of users the world over, Ingress Prime is an award-winning game that is developed by Niantic. The game encourages its players to find different portals nearby and completing missions. This is done by using augmented reality with GPS. The good news is that now you can discover various portals from your home if you spoof Ingress Prime location. In this post, I will let you know about different Ingress Prime fake GPS solutions for Android and iOS.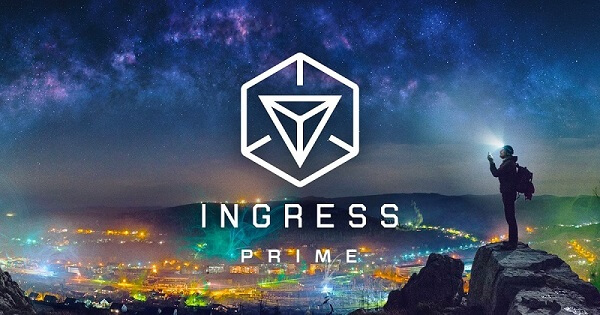 Part 1: What is Ingress Prime?
Initially, Niantic released Ingress in 2013, which didn't get a lot of traction from users. Though, it was in 2018, when the company revamped the entire game and released it as Ingress Prime.
Presently, Ingress Prime is played by over 20 million active users with a revamped storyline and gameplay. It is available for iOS and Android versions and is based on augmented reality, just like Pokemon Go. Though, Ingress Prime is pretty different from Pokemon Go.
Firstly, it has its own universe that is not closely related to Pokemon Go. Also, it is a multiplayer game in which we interact with other people of our faction (and even enemies) the world over. Instead of catching Pokemons, players need to identify portals that could be located anywhere in the world.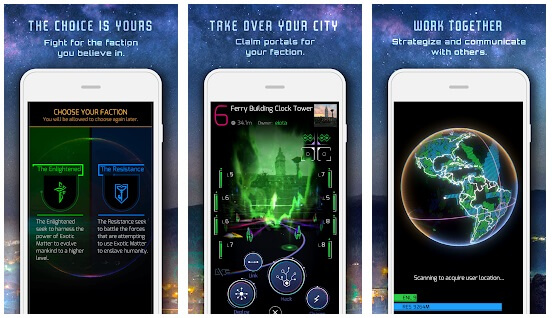 To play the game, you simply need to identify portals, enter them, and complete different missions. You would also have to interact with other team members to save the world.
Part 2: Why did Ingress Prime become so popular?
Initially, when Ingress was released in 2013, the game was a bit complicated and didn't get a lot of users. Though, it was in 2018, when a brand new version of it "Ingress Prime" was released, it became a hit. There are ideally three main reasons for this.
People are now already familiar with AR games and they didn't need to learn how to play Ingress Prime (unlike what happened in 2013).
It is one of the well-designed games out there that you can try on your phone. The game has a smooth design, doesn't lag, and has a beautiful landscape.
Most importantly, it is based on a science fiction storyline and gives a thrilling experience to its players, making it so popular. In the story, an alien material has been released in the world that has divided humans into two factions - the Enlightened and the Resistance. Now, players would have to pick either of the faction, complete missions, and fight for the greater good of humanity.

Due to these popular factors, the game already has 20 million active users presently and is gaining immense popularity every day.
Part 3: How to Spoof Ingress Prime location on iPhone?
After picking a faction, you would have to find different portals in the world and complete missions in Ingress Prime. To do that, you would have to travel a lot, which is practically not feasible. An easier solution to level-up in the game is by using an Ingress Prime spoofing tool. I would recommend dr.fone – Virtual Location (iOS) that will let you change the location of your device pretty easily.
You can spoof your location to anywhere in the world using the application without getting banned from the game. If you want, you can also simulate your movement in the game from one spot to another. The best part is that you don't need to jailbreak your phone to use dr.fone – Virtual Location (iOS). You can spoof Ingress Prime location on your iPhone by following these steps:
Step 1: Connect your iPhone to the tool
To start with, just launch the dr.fone toolkit on your computer and open the "Virtual Location" module from its home.
Now, trust the computer on your iPhone and click on the "Get Started" button on the interface to proceed.
Step 2: Search for a location to spoof
Once your iPhone gets connected, you will get the following interface on the screen. Go to the top-right corner and click on the "Teleport Mode" which is the third option.
This will enable a search bar at the top-left corner. Just click on it and enter the name or coordinates of the target location where you wish to spoof the device.
Step 3: Spoof your iPhone location
After entering the new location, it will be changed on the map as well. You can now move the pin or zoom in/out as per your requirements. Once you find the final location, just click on the "Move Here" button to change it.
That's it! This will automatically spoof Ingress Prime location and you can check that by launching the game or any other location app.
Apart from that, there are different other modes in the application that you can use to simulate your movement between different spots easily.
Part 4: Things to Take Care of Before Spoofing Ingress Prime Location
Compared to Pokemon Go, Ingres Prime does not have a lot of restrictions when it comes to location spoofing. Though, if you don't want to get your account banned, then I would consider following these steps:
Avoid using a location spoofer app multiple times a day. Ideally, if you use it every hour and spoof your location all over the world, then you might get flagged.
Only use a reliable app to spoof Ingress Prime location (like dr.fone – Virtual Location) that won't be detected by the app.
If you are simulating your movement, then make sure your speed is below 30 kilometers/hour else you would be flagged by the app.
While spoofing your location, consider a cooling time in between. For instance, if you are changing your location to 20 kilometers away, then wait for 5-10 minutes.
Try not to excessively use mod apps or any other tricks, including an Ingress Prime fake GPS that can easily be detected by Niantic.
Part 5: How to Spoof Ingress Prime Location on Android?
Unlike iPhone, it is comparatively easier to spoof Ingress Prime location on an Android. For this, you can use a moderated version of the app or a dedicated fake GPS app. The moderated versions are easier to track and can get your account banned. Therefore, I would consider using an Ingress Prime GPS spoof app that you can install from the Play Store. For this Ingress Prime spoofing solution, you don't have to root your phone, but would have to enable Developer Options in it. Here's how to use the Ingress Prime fake GPS hack on an Android.
Firstly, unlock your Android phone and go to its Settings > About Phone and tap on the "Build Number" feature seven times straight. This will unlock Developer Options on your Android.

Now, go to your phone's Settings > Developer Options and allow the feature of mock locations on the device.

Great! Once that is done, go to the Play Store and download a reliable fake GPS app on your phone. For instance, you can try Hola fake GPS or Lexa fake GPS.

After downloading the app, go back to your phone's Developer Options > Mock Location App and allow the downloaded application to mock location on the device.

That's it! In the end, you can just launch the fake GPS app on your phone and change your location to anywhere you want. The changed location would also be reflected in Ingress Prime as well.
There you go! After following this guide, you would be able to spoof Ingress Prime location pretty easily. As you can see, I have provided two different solutions for Ingress Prime spoofing that can be implemented on Android or iPhone. If you own an iPhone, then consider using dr.fone – Virtual Location (iOS) which is an extremely secure location spoofing solution. It can spoof Ingress Prime location and can help you change your location on other gaming, dating, and entertainment apps as well.