"I want spoofing tricks, tips, and hacks to nail The Walking Dead: Our World. Where can I get some good ones?"
The Walking Dead: Our World has gained a loyal following from the minute it launched on the Android and iOS platforms. The location-based AR (Augmented Reality) game gives you the chance to build warehouses to stash people, rescue survivors, and kill walkers using a wide range of different weapons. Along the way, you also earn gold and coins without having to leave your home if you don't feel like it. There are always loads of infestations to clear out every time you play the game no matter where you are.
The best part?
Using a The Walking Dead: Our World fake GPS (Android or iOS) program will let you play the game even if you live in a country where the game is not available to install. Activating a fake GPS software for The Walking Dead: Our World will also enable you to teleport to any place around the world and experience the gameplay there. To help kill not only zombies but also hacking GPS, we have prepared this guide for you. Get yourself a device with a large screen to nail those headshots and leave the rest on us.
Part 1. What's the fun in faking GPS of The Walking Dead Our World Spoofing?
Generally speaking, using location-changing software when playing a game that requires geolocation tracking. Another reason why GPS spoofing may be considered is when a game is restricted in your area/country. In these cases, you fake GPS of the desired game and (1) keep your location hidden and away from data-collecting companies, and (2) enjoy your favorite game even though none of your friends can, due to game-related location restrictions!
Likewise, opting for The Walking Dead: Our World fake GPS app instantly allows you to play the game irrespective of where you are. You can also pretend to be on another continent and start killing zombies there as well! Just ensure you use a program that is designed by trusted developers or companies so that you don't risk data breaches or even damage to your device.
Part 2. Tips to increase spoofing success rate
The overwhelming majority of game developers now implement strict anti-spoofing measures. If you get caught cheating on a game (altering your GPS location is consider cheating in the game development circles), your account will most likely be banned. To avoid going through such a traumatic gaming experience, keep in mind the following tips:
Go by the book
So, yes, you may use The Walking Dead fake GPS software, but remember to not turn attention on you in any other way. Check out the game's terms and conditions and ensure you don't break any of them to help keep your account under the radar of Next Games ninjas. Needless to say, if you are to use a The Walking Dead: Our World hack GPS thing, ensure it is from a reliable source. Do your homework first, go through forums and users' reviews, and then install the selected The Walking Dead: Our World GPS spoof program.
Add an extra layer of network
Apart from The Walking Dead fake GPS software, do consider using a VPN app to improve the safety of your account. Some games do not allow players to use a VPN, though. The Walking Dead is not one of them, at least for the time being. So, hide your IP and add an extra layer of network to help "hush" your spoofing activities.
Don't use it ALL the time
Even if you have found the best The Walking Dead: Our World hack GPS program, try not to play the game with it being activated at all times. Choose to spend some hours of the day without it. Going to extremes is not wise, in life, in general. Overusing the GPS hack app will potentially get your account flagged, which means that somebody will be keeping an eye on you from now on.
Refrain from using other 3rd party apps
Many players choose to download apps that allow them to use bots. These bots are there to run in the background and kill zombies for you. Although this sounds a great idea, using both a The Walking Dead: Our World GPS spoof program AND a 3rd party bot will definitely get your account banned or suspended. Or you may walk away with being flagged. It is as if you are jumping in front of Next Games, mocking them for not detecting your suspicious activity. Rest assured, they will if you continue!
Don't jailbreak your device
There is a catch with jailbroken or rooted devices that most users are not aware of. You may think that jailbreaking your smartphone will allow you to manipulate its system files and install extensions and mods not supported by your Operating System (OS). This is true, to some extent. However, game developing companies have a way to detect such tweaks to a device's OS. It is best to rely on a good The Walking Dead fake GPS software that does not require jailbreaking or rooting your smartphone.
Part 3. Walking Dead Our World spoofing for iPhone
iPhone users can consider downloading dr.fone - Virtual Locations, one of the best The Walking Dead: Our World spoofing software for iOS. It will allow you to teleport to any place around the world. At the same time, you may also use it to simulate movement between two or multiple spots. Other than that, it is data management/recovery software that can help you recover files you have accidentally deleted on your Android or iOS device, restore it to another device, or keep backups of your saved data.
Downloading the dr.fone The Walking Dead: Our World fake GPS iOS software is done within seconds. The three easy steps involved are highlighted right below:
Step #1: Download/Install/Launch dr.fone - Virtual Locations on your PC.
Simply click on the Download and then Install button after visiting the dr.fone official website.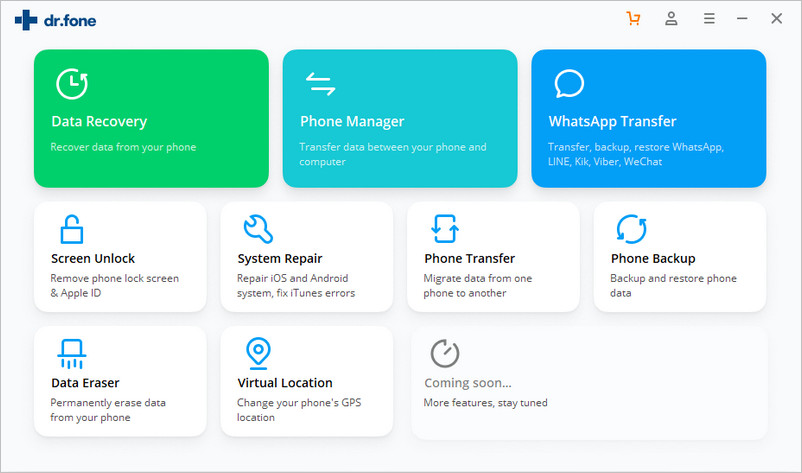 Step 2: Connect and get started
Connect your computer with your iPhone.
Select Virtual Location and then Get Started.
Step 3: Change GPS location
Once you select Teleport Mode, search the desired location (type it in the search box).
Hit Go and then Move Here.
The Walking Dead: Our World spoofing iOS program should have already taken you to the region you wished to teleport. Enjoy the game!
Part 4. Walking Dead Our World Spoofing for Android
One of the best solutions to help you play Walking Dead: Our World from a location that is not supported is BlueStacks. You may also use the software to play the game without ever leaving the comfort of your home. You may as well consider BlueStacks a fake GPS for The Walking Dead: Our World game.
A few details about BlueStacks so that you know exactly what it is. Besides allowing you to spoof the GPS data that is being fed to the Walking Dead: Our World app, it also lets you play a mobile Android game on your computer. Plus, you can run mobile apps on either a Mac or Windows PC (fullscreen, that is, of course). To date, the App Player has been downloaded by over 200 million people from all over the world.
Key features of BlueStacks
Below is an illustrative list of some BlueStacks functions worth noting:
Layercake technology (BlueStacks patented)
Players can change an Android device's profile.
Disk Cleanup to maximize performance and storage.
Video recording & screenshots.
Preset game controls that you can also customize.
Improved shooting mode and reaction time with the mouse and keyboard.
Multi-instance function that enables you to play multiple games at the same time.
Multi-instance sync to repeat complex actions in real-time in different instances.
High FPS.
Real-time translation in your mother tongue of any Android game you play.
How to use BlueStacks for Spoofing Purposes
To activate the Walking Dead: Our World fake GPS (the location provider on BlueStacks) and change your location, follow these steps:
Step 1: Set the location
Open The Walking Dead: Our World.
Click on the Set Location button on the right-hand side of the bar at the bottom of the screen.
The world map opens.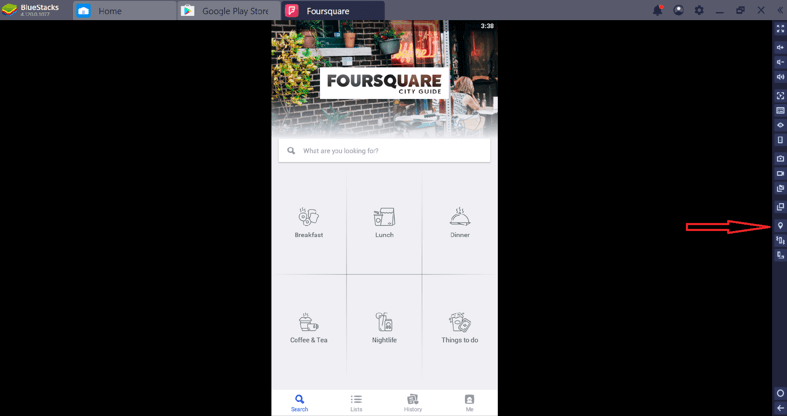 Step 2: Set your location
Type the desired location in the search box. Ensure the app is running in Mock Location mode.
Click on Search.
You should now be able to view the location to which you wanted to teleport with the Walking Dead: Our World fake GPS (Android).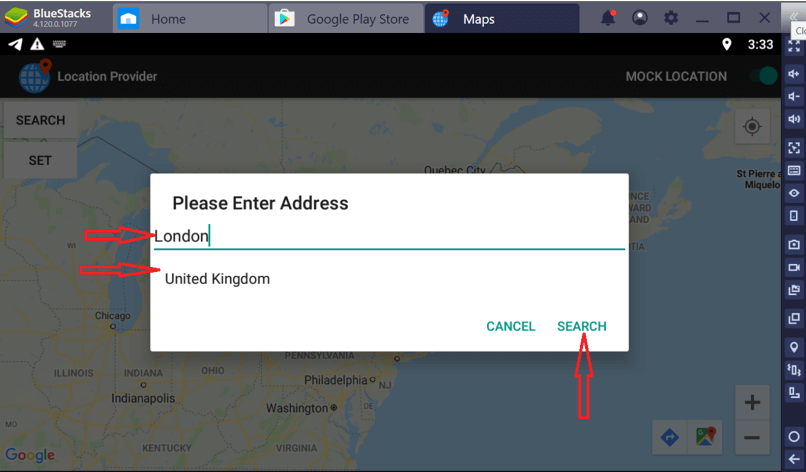 Now that you know how to use a The Walking Dead: Our World fake GPS program to play the game, start sharpening your in-game skills. Nothing stands between you and surviving these zombie-infested times!