"How can I submit a portal in Ingress Prime? I have already reached Level 12 in the game, but I can't understand the Ingress Prime portal submission process!"
If you have been playing Ingress Prime for a while now, then you would already be familiar with portals that are available globally. Since a portal is the single most important entity in the game, players are often encouraged to intel Ingress Prime with new portals. Though, the Ingress Prime portal submission process can be a bit confusing at times. In this post, I'm going to tell you how to add a portal in Ingress prime and increase its chances of approval.
Part 1: What is the Ingress Portal Submission Process?
If you have played Ingress Prime, then you would be familiar with the concept of portals that are distributed the world over. In the game, players are encouraged to step out and look for various portals using augmented reality. Players of both the factions of Ingress Prime gameplay can use portals to interact with other players and complete their missions.
If you look up on the Ingress Prime tutorial, then you will discover that a portal can be any place that contains a civic value. That is, it can be a piece of art, an educational thing, a landmark, a fountain, or almost anything that stands out and stays there. To make it easier for us to submit portals, Niantic has come up with a dedicated module, Operation Portal Recon (OPR).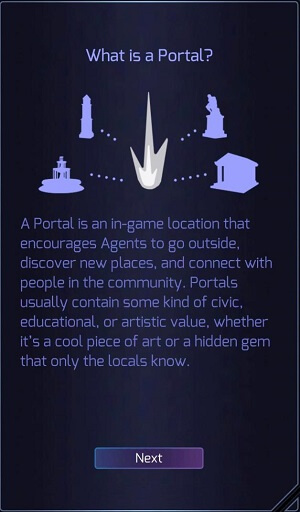 OPR is a crowd-sourcing feature in Niantic in which players can submit new portals to the game. Other players (of both the factions) would look into the submitted data and decide whether the entry should be considered as a portal or not.
Part 2: The Requirements for Submitting Ingress Prime Portal
Before we get into a detailed Ingress Prime tutorial to submit a portal, let's understand the basics. Ideally, to submit a portal in Ingress Prime, you should meet the following requirements.
The Ingress Prime portal submission feature is only available for players of level 10 or above. Thus, you should be of a high enough level for Ingress Prime portal review or submission.

There should be a portal set up by Niantic in the submitted location.
You have to submit a picture of the exact location where you think a portal is present in the game.
Apart from its pictures, you are also needed to provide the exact location of the place.
An existing portal in the game should not be present in the same place else it would be confusing for players.
The location should be easy to identify by other players to be considered as a portal.
The designated point should not be present in a private property or something that can be removed easily.
Part 3: How to Submit Portals in Ingress Prime?
Now when we have covered all the important details about Ingress Prime gameplay, let's learn how to submit a portal in the game. Just be sure that you have met the above-stated requirements for a smooth Ingress Prime portal submission process.
Firstly, just launch the Ingress Prime app on your smartphone and tap on the home button. If you have reached level 10 in the game, then you can view a "Nominations" feature on the sidebar. Just tap on this intel Ingress Prime feature to continue.

This will display some basic details on how to submit a portal in Ingress Prime and its importance. Simply read these guidelines and proceed.

Firstly, a map-like interface would be launched in the app. Make sure that you have already given Ingress Prime access to your phone's location. You can now drag the pointer anywhere you want or zoom the map to finally drop the pin where the portal is located.

Once the location is loaded, the application will open the camera on your phone. You have to now click the picture of the portal (the primary photo) and just upload it on the app.

After uploading the primary photo in Ingress Prime, the application will let you know how to click secondary pictures of the surrounding area. Just read the guidelines and tap on the "Next" button.

Furthermore, you would have to click some surrounding images of the portal that will help others identify it easily. Upload the pictures and tap on the "Next" button on Ingress Prime.

Great! You are almost there. Now, you just need to enter the title of the portal and provide certain details to describe it. While writing its description, let others know the importance of the place and make sure it is not copied from anywhere.

In the end, you just have to review the nomination and let the reviewers know why your nomination should be considered for Ingress Prime portal submission.
Part 4: How to Improve the Success Rate of Ingress Prime Portal Submission?
As you can see, the process to submit a portal in Ingress Prime can be a bit complicated. A lot of times, it is not even accepted by the reviewers. To improve the likelihood of getting the nomination accepted, follow these suggestions.
Try not to create a portal in a location where an existing portal is already there.
Make sure that you post clear primary and secondary photos of the location.
The location should not be in a private area, restricted, or something that would be temporary.
Try to identify the landmarks that can easily be discovered by others.
Write an original description of the place in a non-biased manner.
It is recommended not to submit a lot of portals as Niantic can mark your nominations as spam.
The location of the portal should be exact and must not confuse the reviewers.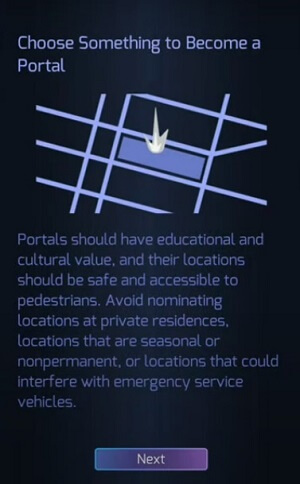 Now when you know how to add a portal in Ingress Prime, you can easily level-up your gameplay. Go ahead and follow this guide on Ingress Prime portal submission to do the same. Just be sure that you follow the provided guidelines to improve your chances of getting the nomination accepted. Try these tips to submit a portal in Ingress Prime and let us know if your nomination would get accepted or not.