"At last! My fav AMC TV hit show The Walking Dead is now turned into an Augmented Reality (AR) mobile game! Would love to have some tips to play and feel the excitement under my skin, wouldn't you?"
Our World is the first Walking Dead AR game and the most popular zombie apocalypse game to date. For starters, you are called to get rid of bloodsucking zombies and protect not only yourself but also your clan so that you survive, night by night. That alone is hair-raising, to say the least. Plus, you are also being given the chance to use real-world objects around you to create an entirely new virtual cosmos in the game. The outcome? A fantastic 3D experience with the help of AR technology.
What to expect from it? Lots of legendary characters coming straight from the much-loved The Walking Dead TV show. Also, loads of different weapons that you can use to smash the zombies and clean the streets from them. Remember, though. The more players you team up with, the more enhanced your chances to survive are (compared to playing solo).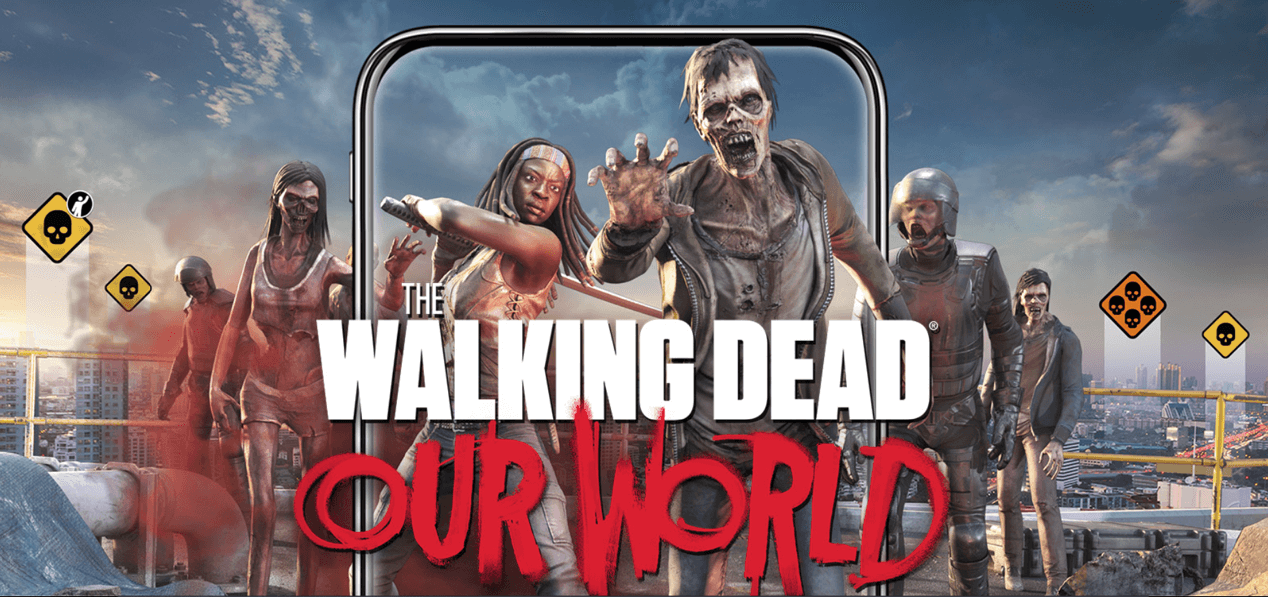 Does it compare with Pokémon Go? In some sense, yes. Both games use augmented reality technology and location-based gameplay. This is where the similarities end, though. Rather than collecting sweet creatures, each bearing its own set of skills, you run around rescuing heroes and survivors, and shoot walkers with whatever weapon you have in your armory. Having said that, The Walking Dead: Our World is a major change from all the other Walking Dead games on Android. But, enough with all that. It is time to dive into the meat of it and start by downloading the game.
Part 1. Any requirements for my device?
The Walking Dead: Our World app is now available for both Android and iOS users. You can download the game by heading to either the Google Store or the App Store, respectively. More download information and a step-by-step guide will follow shortly. Before that, though, here are some details to bear in mind:
The Walking Dead: Our World (Android)
The size of the app is 91M and has been installed more than five million times already. The current version is 11.1.0.3 and requires Android 5.0 and up. Also, expect to find in-app products ranging from one euro and up to nearly 110 euros.
The Walking Dead: Our World (iOS)
The size of the app is 255.3 MB and is compatible with iOS 11.0 or later. This includes iPod touch, iPad, and iPhone models. The in-app purchases begin from slightly less than five dollars and go up to nearly 100 dollars. It bears an age rating of 17+.
Part 2. Download and install The Walking Dead Our World
If you wish to download The Walking Dead: Our World game, you have more than the usual options, meaning the App Store or Google Play Store. In addition, you may consider downloading the game from APKPure. Why even have this option here? Don't worry. We will talk all about three options right below.
The Walking Dead: Our World download from the Play Store:
Visit Google Play.
Search for The Walking Dead: Our World app in the search box.
Tap on the game once you track it.
Hit Install.
The Walking Dead: Our World download from the App Store:
Visit the App Store.
Type in the name of the app in the search box.
Tap Install.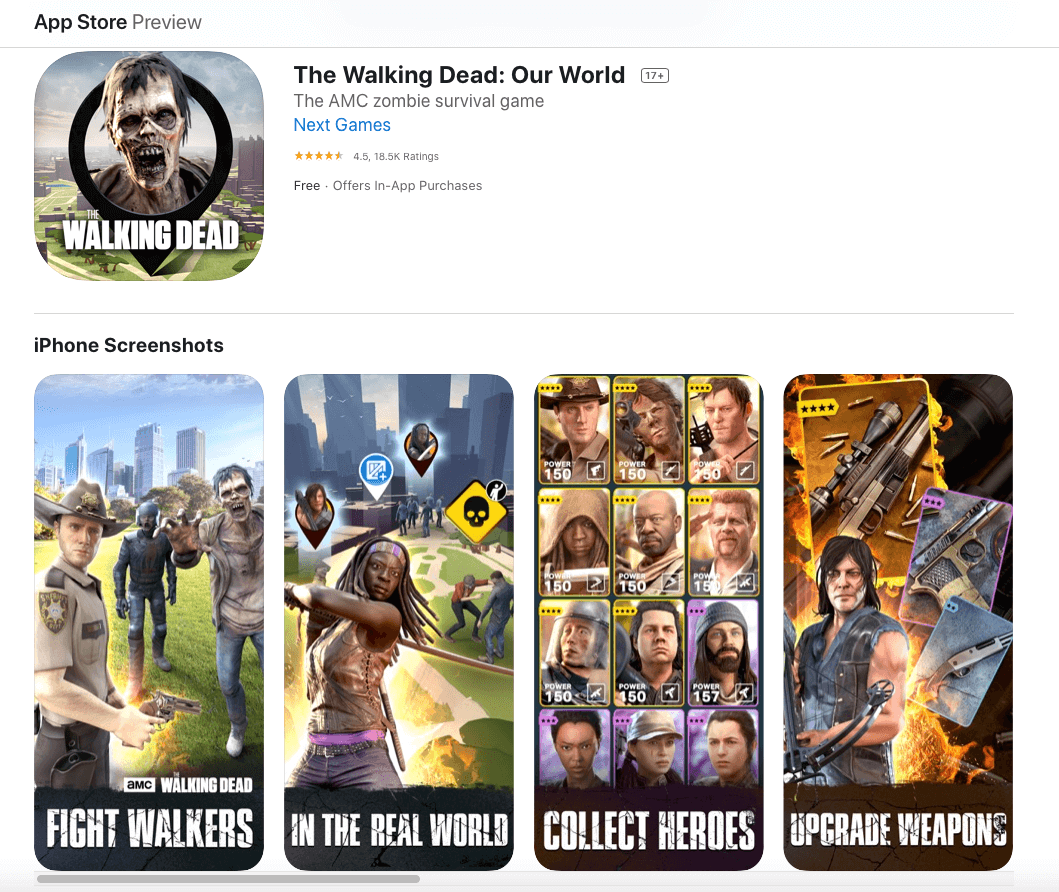 The Walking Dead: Our World download from Apkpure
Before you show you exactly how to install the game on your android device, let's say that the APKPure app is a handy solution if a game is not available in your country. It allows you to instantly download any locked game and also install other apps on an android smartphone or another device. Want more? APKPure is extremely powerful, yet lightweight. It also enables you to install apk files with a single click, without using too much battery. That being said, here is how to download The Walking Dead: Our World:
Visit apkpure.com
Search for the game by typing its name in the search box.
Click on "Download XAPK".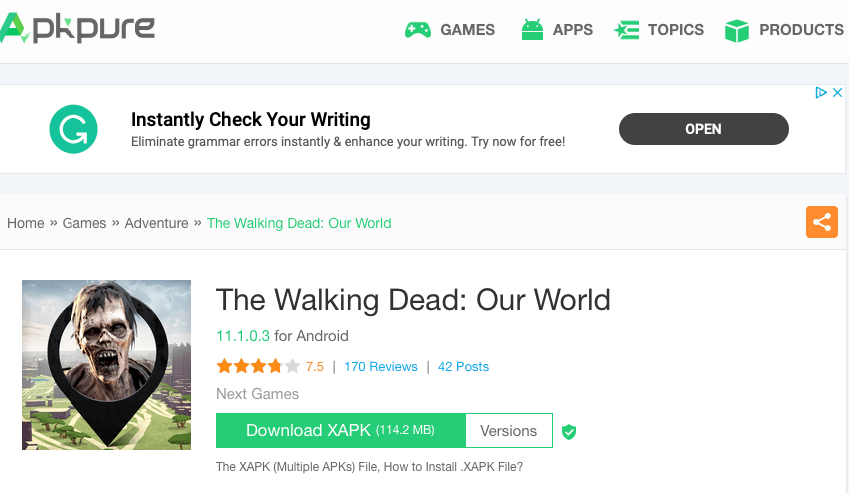 Part 3. Can I play The Walking Dead Our World on computer?
Despite this being a mobile game per se, there are still several ways to enjoy it on your computer. Two of the most effective and safe ones are with BlueStacks and dr.fone. The first one is a great option for Android users, while the latter serves iOS players better. Both are described below, in handy step-by-step guides.
3.1 Play The Walking Dead Our World with Bluestacks (Android)
BlueStacks is an application player that allows you to play an Android game on your PC. That way, you can enjoy the gaming experience, even an AR-powered one, on your computer systems. The software uses virtualization technology to create an environment on your computer that resembles that of an Android device. All that is left for you is to run your Android system. Among the things you will get from using BlueStacks is the Google Play Store. This means that you can download and then install The Walking Dead our World from the Play Store and nail it on your PC. Here is a guide to help you through all the steps involved, from downloading BlueStacks to playing The Walking Dead Our World app (Android).
Step 1: Connect & Download
Switch your computer on and ensure you have a stable internet connection.
Visit Bluestacks.com and hit "Download BlueStacks".
Step 2: Download The Walking Dead: Our World
Open BlueStacks and search for The Walking Dead: Our World app.
Click on "Download The Walking Dead: Our World on PC".
Once the download is completed, install the game.
3.2 Play The Walking Dead Our World with GPS emulator (iOS)
dr.fone is an all-around software that allows you to not only manage your data on your Android and iOS devices but also change your GPS location. So, you can use the program to restore data to another device, recover backup saved data and deleted files, and even play your favorite game without exposing your location. This is done by teleporting your iPhone's GPS to an area of your likes. Simply follow these steps to download and use the program.
Step 1: Launch the software on your PC
Download the program by heading to the dr.fone platform and clicking Download.
Once the download is completed, install the software.
Launch it on your computer.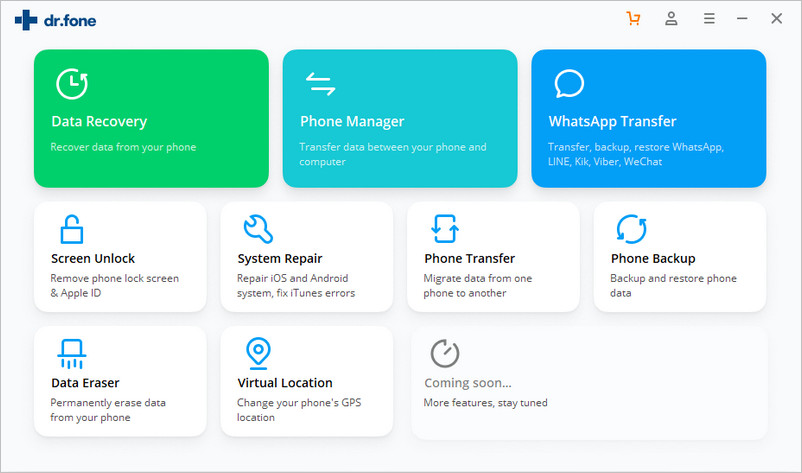 Plug in your iPhone to your PC.
Click Virtual Location > Get Started.
Step 3: Choose your location
Select Teleport mode and find the desired location by typing in some letters of the region in the search box.
When you find the area you want, hit Go.
Click Move Here.
Note: dr.fone is a Norton-certified software and includes a 100% malware and virus-free toolkit.
Part 4. Need I to update The Walking Dead Our World?
Indeed. All games require that you update them occasionally, when the game developers have something new to share with players, have ideas to improve the game, or want to fix a bug. Over the past few months, some of The Walking Deal Our World updates included:
Adding more weapons and new enemies.
Fixing crashing when you wanted to escape a Raider Mission.
Bringing a long-awaited adjustment to Consumable Caps.
Introducing new events.
Releasing new Rare Bow, as well as Epic and Legendary Heroes.
Adding new weapon classes.
Introducing the Become a Hero competition.
Reworking Weekly and Daily Mission and adding some more.
Adding new types of Walkers.
Bringing in new hero cards.
Working on tutorial improvements.
So, all in all, updating this app is a one-way street if you fancy new stuff that increases the excitement of the gameplay. On the flip side, you are much more prone to get caught using a location changer or another software that tweaks your location - an activity referred to as spoofing. This is because the game developers put into effect stricter spoofing checks with every single The Walking Dead Our World update they complete. So, if you have activated a VPN software or GPS emulator to play The Walking Deal Our World game, you will run the risk of being banned or disallowed to use it.
Some final thoughts
Fancy the idea of playing The Walking Dead: Our World without ever leaving your couch? You now can; and know exactly how. Your mission is to clear out groups of never-ending walkers and survive the zombie apocalypse. And, if you are interested in joining a team, you may as well head to The Walking Dead: Our World Reddit thread and see the comments there. Or you can start a new Reddit The Walking Dead: Our World discussion about things like how to complete a mission, how to level up, and many more.