"How can I easily change location on bumble on iOS and Android phones?"
In today's world, some apps can connect you to your soulmate with a single click! One such software is Bumble. Launched six years ago, the Bumble app has pretty amazing and advanced features for its users. The only downside to using the Bumble dating app is its limited geographical coverage. You get restricted to matches available in your real-time location.
Hence with this article, we shall guide you on breaching this hindrance to finding love anywhere you wish to by changing location on Bumble.
It only gets more interesting from here, so scroll on to explore how to fake Bumble!
Part 1: Change Bumble Location? Why?
Dating applications are not profound in guaranteeing the complete anonymity of users. It is because companies use GPS data of users from these apps to record their present location and are then made semi-public. It is a necessary action since, without location information, the apps would be useless.
Now, if you are wondering, "Why then would one want to change location on Bumble?" here are some reasons:
In case one would like to start a relationship with someone from a different region away from their present location.
To prevent violation of their privacy by stalkers, crazy and angry ex-lovers, or even the government.
Be in charge of and updated on your geographical whereabouts on the application.
These are the primary and legitimate concerns that drive one to fake location on Bumble in search of your happily ever after safely, privately, and successfully.
We shall first look at how to change location on Bumble iPhone using dr.fone software.
Part 2: How to Change Bumble Location for iOS
If this is your first encounter with dr.fone application, then it is only right to make it clear that it is a desktop application. It means that it is only available for use on computers and not phones. But now it takes us to the next question, "Why and how can I change location on Bumble in iPhone using a desktop application?"
Also, why use a desktop app to alter location? Well, because most iOS GPS changer applications are bogus and unreliable nowadays. Hence the need to adopt a PC-based GPS simulator to effectively fake Bumble location on iPhones. The 'How' is tackled below with a step-by-step guide.
With dr.fone – Virtual Location (iOS), you can easily alter your current location to wherever you prefer in the universe. This app masks your present location and tricks the Bumble location feature to unlocking new profiles for your set location. This Wondershare product has an intuitive and user-friendly interface, especially for beginners. It does require a jailbreak to access your iPhone and accommodates the most common and (latest and old) iOS versions.
To successfully change location on Bumble in iPhone using dr.fone –Virtual Location (iOS), follow the steps below:
Step 1: Launch the dr.fone application and connect your iPhone to computer
To begin, you need to download and install dr.fone – Virtual Location (iOS) on your computer and use an Apple USB cable to connect your phone to it. Then start the app and tap on the Virtual Location option.
Step 2: Get started
After you grant the app necessary access and permissions and your phone have been identified by the computer, click on Get Started. Then proceed to the next step.
Step 3: Teleport mode
The world's map will display on the screen from which you can see your current location when you tap on the center button at the bottom of the screen. To alter location on Bumble, click on Teleport Mode. It is the third icon in the top right corner of the window.
Step 4: Select a new location
Next, type the name or the coordinates of the desired location to teleport to on the search bar.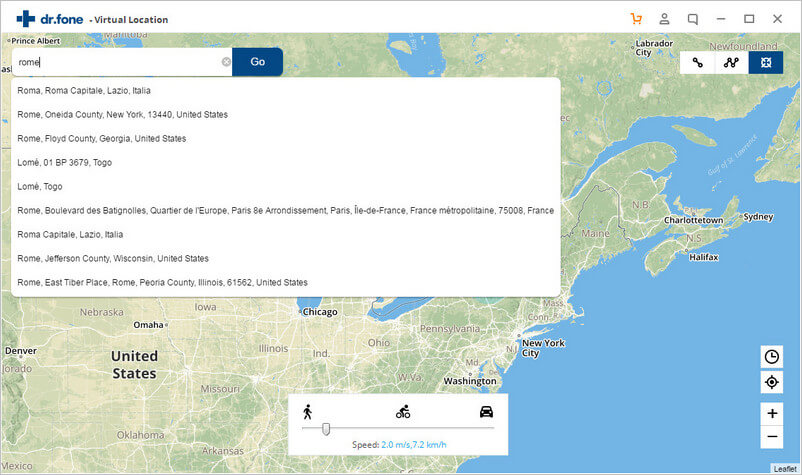 Step 5: Set the new location
Here, the application reorients the map such that the pin gets placed on the chosen location. For exact location results, use the Move Here button accordingly, as shown in the screenshot below.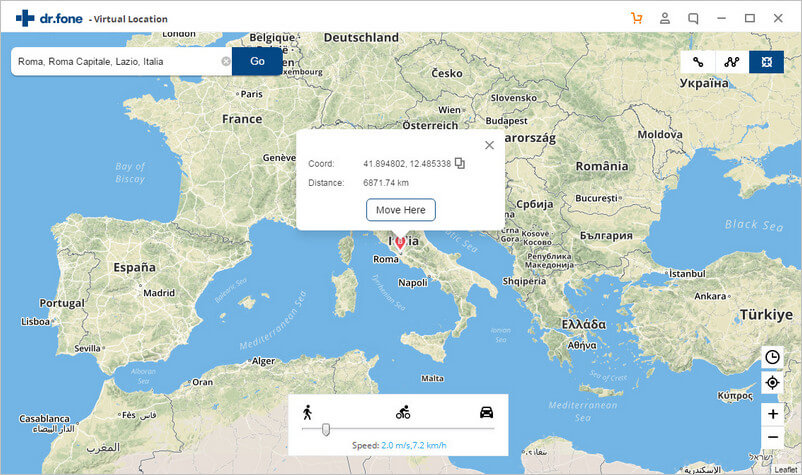 Step 6: Find your new match in your new location
There you go! The new location is automatically adjusted on the phone's GPS too. You can right away view the updated location on your iPhone's map and get ready to pick out your potential perfect match on the new and changed Bumble location.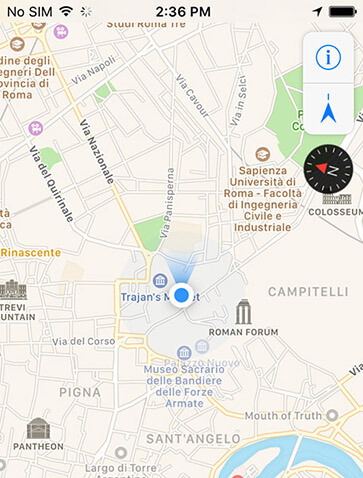 Well, don't be disappointed, Android users. You also have a chance to use Bumble fake GPS to find love in a new and hopeful place. Find out how, in the next part of the article.
Part 3: How to Change Bumble Location for Android
Unlike their iOS counterparts, Android phones have a variety of GPS spoofer applications in the Play Store that you can use to quickly and efficiently change GPS on Bumble. However, to be able to use these third-party apps to fake locations on Bumble, you must enable Developer Options on the Android device. Here is how to go about it:
Step 1: Unlock Developer Options
First, on your Android phone, find Settings, and click on System/Software Info. Then choose About Phone option and tap on Build Number seven times. This action unlocks the Developer Options on it.
Step 2: Activate mock locations
Secondly, go back to Settings and choose Developer Options. Then check the box next to 'Allow mock locations' to turn it on.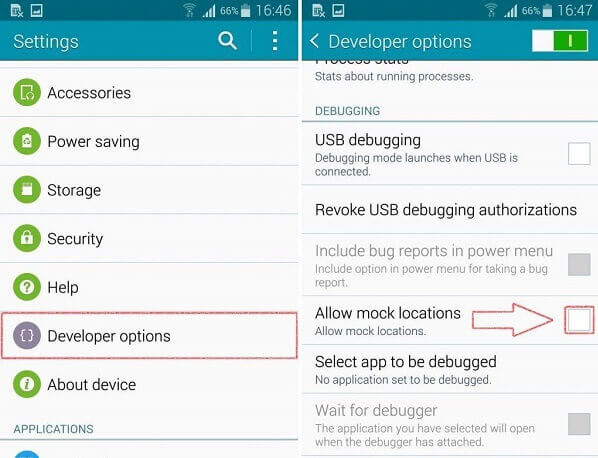 Step 3: Get a trusted fake GPS application
Thirdly, search for a reliable GPS spoofer app in the Play Store and download it. A perfect example is Lexa's Fake GPS location app.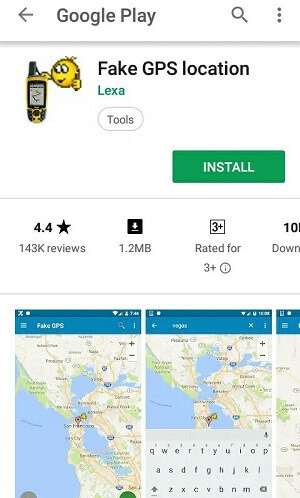 Step 4: Choosing the installed fake GPS app in Mock Location feature
Now, after the successful installation of the GPS spoofer, go to Settings and click on Developer Options once more. Then tap on the Mock Location app and select Fake GPS software you downloaded.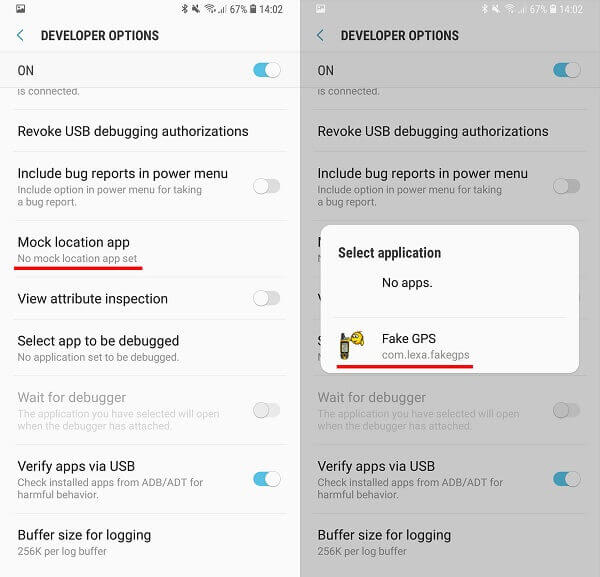 Step 5: Set new location and find the desired match on Bumble
Lastly, launch the fake GPS app and change Bumble location to a preferred region, manually. Open the Bumble dating app and unlock the many new profiles at your disposal!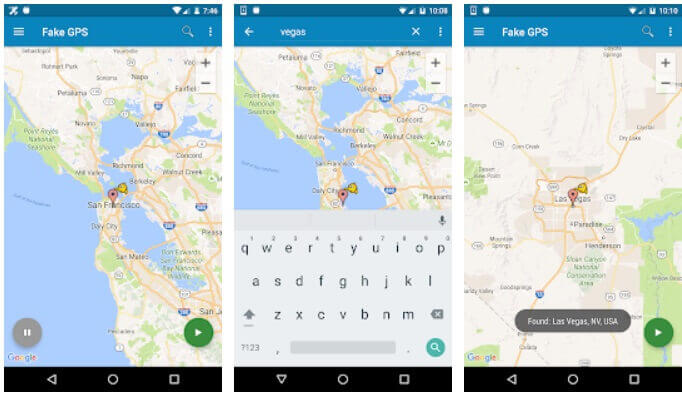 A pretty simple way to go about finding a could-be-lover anywhere in the universe without having to cross oceans and climb mountains, right? Technology has never felt this awesome!
Well, that is just about everything we had to share with you concerning changing the Bumble location. The dr.fone –Virtual Location (iOS) is just ideal for Bumble fake GPS on the iPhone. However, while using it, ensure the connection of the phone to the computer via USB cable is stable, and the phone is constantly unlocked for spectacular results. Android users are to follow the guide above keenly, and you will be all set!
Lastly, feel free to share this sweet piece on how to change Bumble location with friends and family and make your journeys to finding real love adventurous. Enjoy!