"Is it possible to do hookup on Bumble? Is Bumble just a hookup app?"
Just like any other popular dating app, Bumble is also associated with questions like these. Truth to be told, some people use Bumble for hookup, but then there is a vast majority of people who are on Bumble to find something long-lasting too. When I first joined Bumble, I had the same doubt as well and even did some research about the Bumble hookup culture on Reddit and Quora. Well, after everything, I have come up with this post to let you know about hookups on Bumble and whether it is a legit app or not.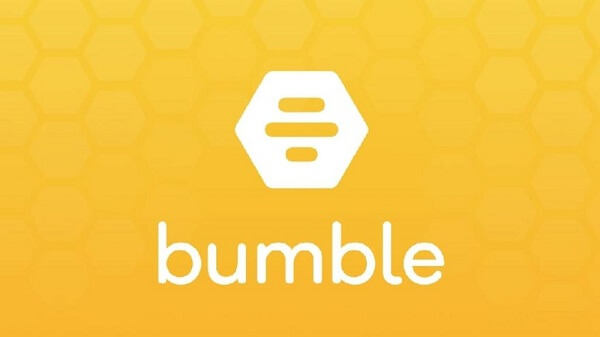 Part 1: How common it is to Use Bumble for Hookups?
In a nutshell, there are all kinds of people you can meet on dating apps like Bumble. Some would be there for hookups while others will be looking for a long-term relationship. In a recent blog posted by Bumble, it asked its users about their motive for being on the app. An astonishing 85% of users on Bumble said that they are looking for a long-term relationship or marriage. Only 1% of women and 4% of men said that they are looking for hookups on Bumble.
Since Bumble is more female-centric and has numerous security features, it is mostly not used as a hookup app. Instead of using Bumble as a hookup app, I would recommend trying other options if you have the same thing in mind.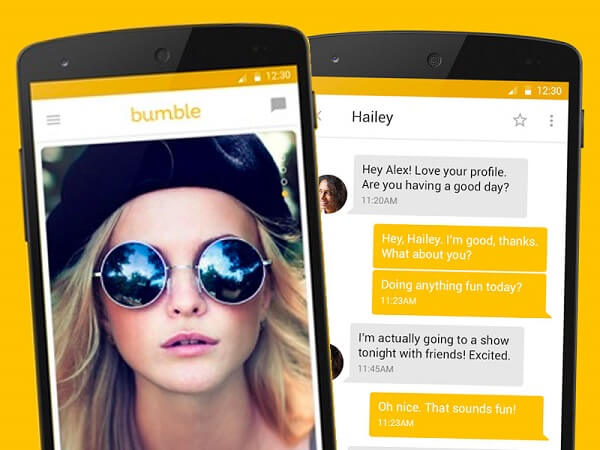 Part 2: How to Get More Matches on Bumble?
If you want to make more friends or get prospective matches on Bumble, then I would suggest following these expert tips.
Have a detailed profile

Most of the people would like to know the interests of the other person before swiping them right (or left). Therefore, I would recommend coming up with a detailed profile. Feel free to include things about your taste in music, movies, work, and more.

Be a little witty!

If you want to catch the eyes on others right away, then consider coming up with some witty bios. Most of the users of dating apps prefer reading a precise yet witty bio that would make them interested in the other person.

Include your pictures

Needless to say, no one likes to show interest in a black profile. It doesn't matter if you are using Bumble as a hookup app or not, try to have some of your recent pictures in it. This will let the other person know whom they are interacting with. If you want, you can even connect your Instagram to your Bumble profile as well.

Follow Bumble's 24-hour rule

You might already know that Bumble encourages women to initiate a conversation after a match. Besides that, the other person would have 24 hours to reply else they would automatically be unmatched. Therefore, after getting matched on Bumble, make sure that you reply to the other person to move things ahead.

Spoof your Device's Location

As of now, Bumble only allows us to set a radius of a few miles to show other profiles of the same city. If you wish to get matches in other cities or even countries, then I would suggest using a location spoofer. For instance, iPhone users can take the assistance of dr.fone – Virtual Location (iOS) to change their device's location.
It is an extremely user-friendly tool that would let you spoof your iPhone location to anywhere you want with a single click. The changed location would automatically be reflected in Bumble and other apps on the device as well. The best part is that you don't even need to jailbreak your device to change your location. Not just that, you can also simulate your movement between different spots using this remarkable tool.
Part 3: Are there Any Other Alternatives to Bumble?
Besides Bumble, there are several other dating apps that you can try to meet new people and have real-world connections. Here are some of the popular alternatives to the Bumble hookup app for iPhone or Android.
1. Tinder
We can't deny that Tinder has changed the present dating landscape in the digital front. It is the most popular dating app in the world that is used by over 50 million active people presently. You can also set your preferences and use it as an alternative for the Bumble lesbian/gay hookup app if you want to. The app would also let you link your Spotify and Instagram to your profile to make it more personal.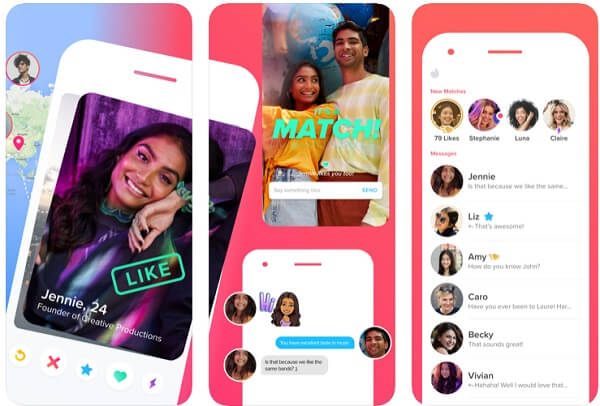 2. Hinge
Hinge is another popular Bumble alternative that is already used by millions of singles worldwide. It is a lightweight application that has a pretty neat user interface. Presently, Hinge is the fastest-growing dating app that would let you match with others based on common interests and personality. This will make it easier for you to break the ice and know the other person.
3. Coffee Meets Bagel
Coffee Meets Bagel (CMG) is an intelligent application that would make it easier for you to meet new people. It would present a curated list of profiles for you to review every day. You can show an interest and if it matches, you can chat with the other user. There are all kinds of suggestions to help you break the ice and even get in-depth reports on your dating journey. Apart from its basic free features, CMB also provides different premium plans.
That's it, folks! After reading this post, you would be able to know more about the truth of the Bumble hookup app for sure. As you can see, Bumble is rarely used for hookup by its users, and you can give it a try if you are looking for something long-lasting. If not, then you can try the alternatives to the Bumble hookup site that I have listed here. Go ahead and browse the dating app of your choice and meet more interesting people in real life!