If you have been using Bumble for a while now, then you must be aware of The Beehive, which is considered as the content-driven community of the app. Bumble, which is a modern dating app, has certainly changed the way we interact with people. To provide valuable content to its users, the app has developed a digital hub, which is known as Bumble Beehive. In this post, I will let you know about The Beehive in Bumble and how you can make the most of it!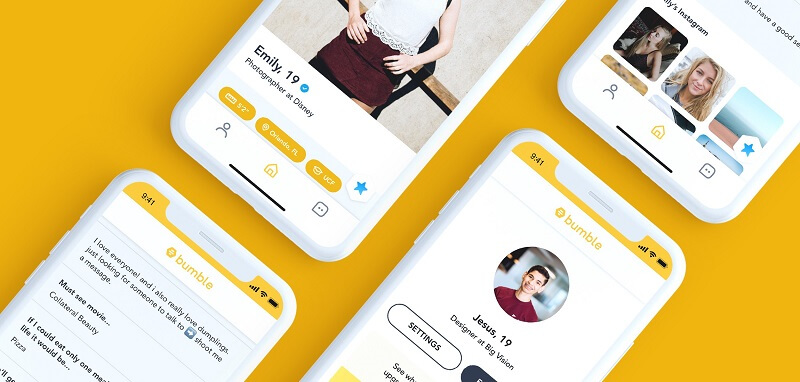 What is The Beehive in Bumble?
Used by millions of people in over 140 countries, Bumble is one of the most popular women-centric dating apps of the present time. Though, apart from Bumble Date, the app has several other features. For instance, the Bumble BFF feature encourages us to meet people as friends and grow our social network. Similarly, Bumble Bizz is a business-centric module that will help you expand your professional network and meet more like-minded folks.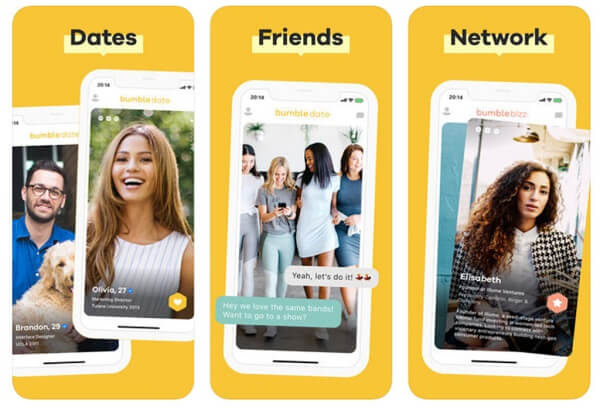 Furthermore, Bumble also has a common digital hub, which is known as The Beehive. You can access it either on the app or via its website (thebeehive.bumble.com). It includes all sorts of content related to relationships, work culture, wellness, friendship, how-to posts, and more. The aim of The Beehive in Bumble is to make its users aware of different things, help them, and attain a more social environment in the platform.
How does The Bumble Beehive Work?
Since Beehive is a digital network on Bumble, you can access it via the app or by visiting its website. You can read tons of articles on the Beehive and even share your stories as well. Though, recently Bumble has moved Beehive and has rebranded it as "The Buzz" instead. To access the Bumble Buzz, you can go to the app or from its website here: https://bumble.com/en-us/the-buzz/
Here, you can read all kinds of articles, guides, and other informative things. This would include posts related to work, love, friendship, recent events, how-to guides, productivity, and other useful stuff.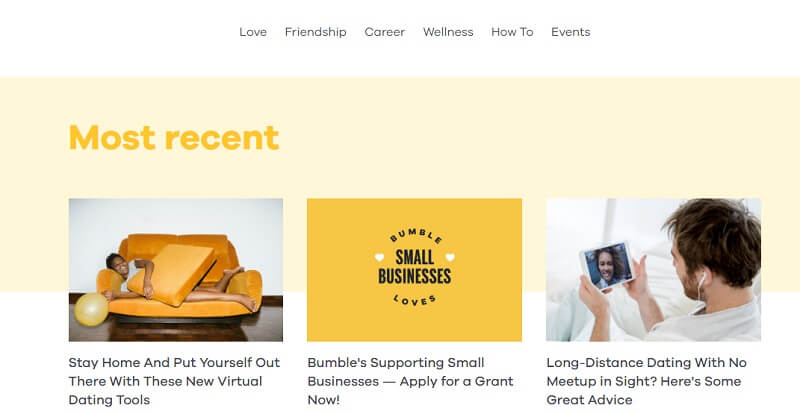 Other Interesting Things You Can Do on Bumble
As stated above, there are so many things that you can do with this app, including the Bumble Beehive community. If you want to be an active part of the Beehive in Bumble, then try to interact more with other people there. Here are some other useful things you can do with this app.
Be inspired!

Besides dating, you can also use Bumble to read the stories of other young and inspiring people. There are all kinds of travelogues, food guides, and other inspiring stories that you can find on the Bumble Beehive. Reading these stories about entrepreneurs and risk-takers will certainly inspire you to do more!

Expand your professional network

A while back, Bumble introduced a dedicated feature for working professionals – Bumble Bizz. Using it, you can get connected to other professionals in your field pretty easily. Not only will it help you expand your network, but you can also learn from others, and discover new opportunities.

Search for the stuff you like

As stated above, The Beehive in Bumble is an extensive content hub with so much to read. To narrow down, the platform has already listed everything under different categories like love, friendship, wellness, success stories, etc. You can browse these categories from the Bumble Beehive website or just go to the search bar to look for anything specific.

Be a part of the community

Bumble encourages its users to get to know each other and keep listing different events on the Buzz page. You can just go to the event page of Bumble Beehive right here (https://bumble.com/en-us/the-buzz/events) and get to know more about a nearby event. If it interests you, feel free to attend it, and meet other like-minded people.

Share your success story

Last, but not the least, you can share your own success story with others on Bumble. All you got to do is visit the Buzz page on Bumble and click on the "Share my Story" feature. It will open a dedicated Google form that you can fill and pen down your story. If Bumble likes it, then an executive will get in touch with you via email and let you know about the publishing of your story on the Buzz.
There you go! I'm sure that after reading this post, you would be able to know more about The Beehive in Bumble and how you can make the most of it. Since Bumble is more community-orientated, it has moved beyond the label of a dating app. Today, it is considered a complete social and professional app, having so many aspects. You can explore the Bumble Beehive on your own and be an active part of its community as well!