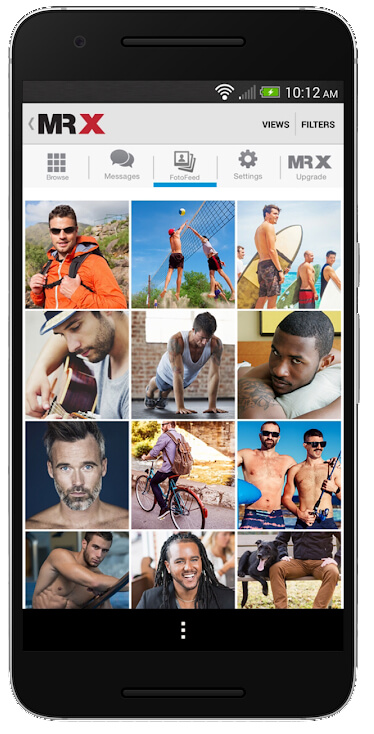 If you want to interact with gay men, and do not want to go to a gay bar right away, then join Mr. X gay dating app and mingle with gay men without fear. This app is built as a social network but also allows people to be private and arrange to meet without others knowing about it. You can now interact in an open environment without worrying that your mom or co-workers will find out about your gay nature.
You can post pictures and let people comment on them just like on any other social media app. You can also host events, arrange for private chats, and more. This is an app that is like no other when it comes to meeting a lot of people at the same time.
Part 1: How does Mr. X work?
Mr. X brings along a whole new experience when it comes to meeting other gay people online. The app capitalizes on social features that improve your gay dating experience. It is quite different from other popular gay apps such as Scruff and Grindr. Although it is also a free gay chatting and dating app, it brings a lot more into the game, without having to worry that your nosy sister will find out that you are gay.
When you meet on other social networks, people become friends and create hookups to meet. There is no reason why gay people cannot have the same experience. Mr. X allows you to find dates and also socialize at the same time. This is a gay bar or club, where you can chat, share photos, look through hashtags, make plans, and meet new friends within the gay community.
Here are some of the incredible things that you can do on Mr. X:
Share friends with friends and comment on others, without fearing judgment from anyone.
Flirt and follow guys that you like, without feeling like a stalker.
Create events where you can meet up with other gay guys on the app.
Invite other guys to go out on dates and hookups from your area.
Use the great tools on the app to find your perfect match, using photo browsing, shout outs, and hashtags.
Chat free with gays from all walks of life, whether the guy from the office or the gym jock.
Some of the features of Mr. X gay app that you will love:
Follow Friends – This is a feature that allows you to "follow" gays in your area or from around the world, which enables you to get direct updates on new pictures and posts from these people.
Unfiltered Fun – This is not an app where you simply post pictures when you are dating. You can post a photo when you are at work, or working out at the gym. The pictures will be safe and secure within the Mr. X community.
Hashtag use – This allows you to start a trendy hashtag. You can also tag people on all your photos. You can view photos from people who use a similar hashtag.
FotoFeed – This allows you to view the latest photos and comments from only those people who you are currently following. This means that you can keep abreast of what is happening in the lives of those that you follow. This way, you are free to be yourself without worrying about your friends, family, or co-workers finding out about your private life.
Part 2: Is Mr. X's user interface useful?
Mr. X gay app has an interface that lets you have multiple views. This means that you have several ways in which you can see prospective guys on your screen. You can also see who is near you and who is far away; get to know who is interested among many other features
The interface also allows you to adjust views. After you have chosen a few that you are interested in, you can fine-tune the interface to just see these profiles. You may also start chatting with someone that you like right away from the interface. You may also choose to see nearby people or those who had recently logged in, so you are not faced with redundant profiles.
Use the age filter to see profiles of people within the age bracket that you prefer.
You also have the opportunity to create better profiles and write a profile description of up to 3,000 characters.
You will also get a notification when you like a person and they like you back.
Part 3: Is Mr. X gay app free?
Mr. X allows you to view profiles and chat with people for free. You can comment on profiles as you deem fit.
However, you get more features and increase your chances of meeting the right person when you upgrade to the paid subscription.
Mr. X allows you to choose between two premium subscription packages; $9.99 per month, or $24.99 for three months. All payments are charged through your iTunes account.
With the paid subscription, you will be able to:
See up to 7X the number of matched profiles than you would on the free version
You can see who is logged in at the moment for easy chatting using the "Online-Only" mode.
There is a "Travel" feature that allows you to move to a new location and see who is active in that area.
You get "read message notifications", which let you know that the person at the other end has read your message.
You get a "Private Photo Bucket" which allows you to send additional photos faster. You may also store you extra photos on Mr. X. This means that you do not have to keep your photos on your device, and you can easily share them faster without uploading every time you need to send them to another guy.
You get unlimited access to all the search filters on Mr. X app, so you can fully customize your searches to give you the best match results.
Part 4: What's the member structure on Mr. X?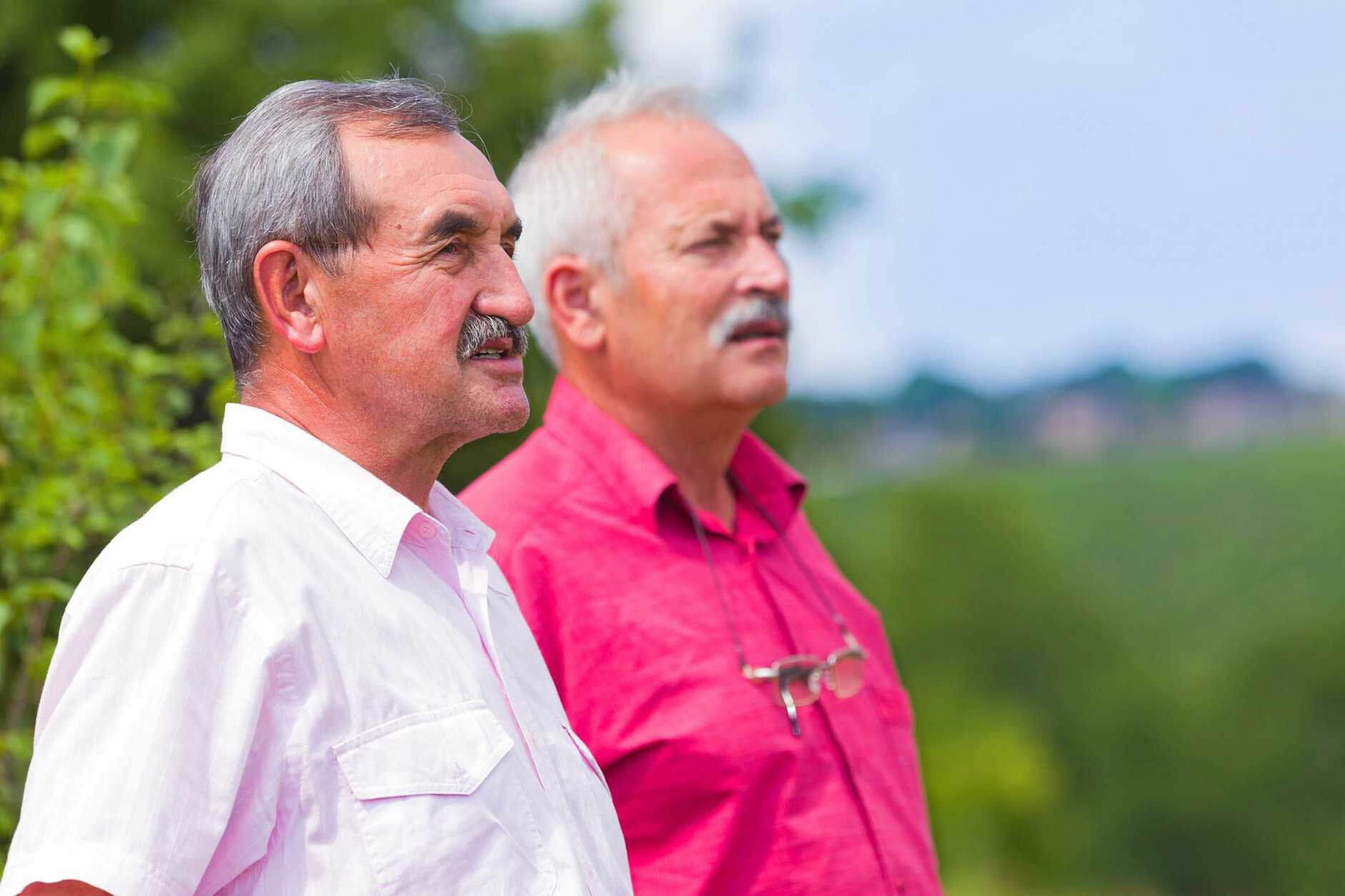 The beauty of Mr. X is the fact that it is primarily made up of older men. In other gay apps, you find younger men who have physiques like superheroes. However, Mr. X allows people from all walks of life, especially older gays to meet and not be bullied.
It is quite common for older people to be bullied on other gay apps, which just makes the whole app experience terrible. With Mr. X, you get to decide the age range of the people that you want to see your profile.
Mr. X, as the name suggests, is an app for men only. Here you will not find lesbians and other gay types. The people here are men only, which means you can meet twinks, jocks, queers, and curious men but no bad-mouthed gays types.
You also have to abide by the creed to be respectful and courteous to all members on the app, or your profile will be deleted when reported as being abusive.
Part 5: How can I know more friends on Mr. X?
As with most other dating apps, Mr. X has a geolocation feature that only allows you to see matches from your area. If you are living in a community where a gay lifestyle may not be accepted or is illegal, you may need to find matches from afar.
This means that you would have to spoof your device so it lists you as being in another area, and allowing you to meet gay guys from there.
One of the best ways to go about this is to use one of the best virtual location apps on the market, dr. fone virtual location – iOS.
Features of dr. fone virtual location – iOS
You can teleport your location anywhere in the world.
The joystick feature allows you to move in any direction on the map for spoofing.
Make it seem like you are moving in a car or taking a walk.
Use the tool on any app that requires geo-location data to work well.
A step-by-step guide to spoof your location using dr. fone virtual location (iOS)
Go to the official download page, download dr. fone and install it on your computer. Launch it to access the home screen.
Find the "Virtual Location" option and then click on it. Now connect your device using an original USB cable. When it is recognized by dr. fone virtual location, click on "Get Started".
Now you should see where your device is shown on the map. If the address on the map is not correct, then you should click on the "Center On" icon to reset your location to the right one. This can be found in the lower part of the window.
On the upper right hand of your screen, click on the third icon and you will enter the "Teleport" mode. Now go ahead and type in the location that you want to teleport your device to and then click on "Go". You can see an example in the image below where a device is teleported to Rome, Italy.
From this moment onwards, your device will be listed as being in the area you have spoofed your device location to. This means that you can now search for gay guys in that location even when you are not physically there. To finish the operation, click on "Move Here".
The great thing about using dr. foe to teleport your device is that it will never revert to your original location unless you change it manually. That way, any of the apps that you use will always list you as being in the location that you entered.
This is how your location will be viewed on the map.
This is how your location will be viewed on another iPhone device.
Now that you have completed moving your location on Mr. X using dr. fone virtual location – iOS, you can now meet gay guys from that area, interact, and arrange to meet one day.
If you have a paid subscription on Mr. X gay dating app, you can check for people who are not from your area. This is one of the added advantages of using the paid option.
Making friends requires that you are presentable and approachable. Mr. X app is very clear that you do not use nudity or obscene language when you are dealing with other members. If you want to meet great and new friends, then you should be presentable to all.
Part 6: How to make a high-quality profile on Mr. X?
Mr. X allows you to create a great profile, with images and a description of up to 3,000 characters. This is a lot of space for you to create a profile that will be attractive to the people that you want.
The best way is to have images that are natural and relatable. There is nothing wrong with having pictures of yourself in the gym, but with Mr. X, you can add pictures taken at work, at the beach, and even when attending events that were organized on the app.
If you have a paid subscription, you can add many more pictures and even send more to your prospects.
Take time when you are filling in your profile description. Use language that will be relatable and attractive.
Make sure that you indicate the type of people that you are looking to meet. This will remove awkward matches from showing up on your feed.
All-in-all, your profile must show you at your best. It will be worth your while to take time when you are putting up your profile to get the best matches.
Part 7: Can Mr. X app protect our privacy?
Mr. X gay app comes with several features that you can use to protect your privacy.
First of all, you start by meeting people from your area, just like you would on any other social network. This adds to the fun of using the app.
Then after you have seen the people who you connect with better, you can invite them for private chat sessions. Here you can talk privately and share pictures with each other while nobody else can see them.
Another level of privacy comes in when signing up. The app ensures that only gay people meet by allowing you to sign up using your Apple ID or Facebook account. This means that only gays will join since others would not want to link their Apple ID or Facebook accounts to a gay app.
Mr. X also allows you to decide the age range of the people you would like to meet. This ensures that older men are not bullied by twinks who are still young and physically vibrant.
Part 8: How many platforms does Mr. X apply?
Mr. X was initially developed for iOS devices, but can now be found on Android devices. With an iOS device, you need to use your Apple Id to sign up, and any subscription will be charged to your iTunes account.
On Android devices, you sign up using your Facebook account and upgrade using your credit card.
Mr. X is designed for use on a mobile device, but can also be used on your computer when you install Bluestacks. This application allows you to run mobile device apps on your desktop.
In conclusion
If you feel that Grindr and other top gay dating apps are too hostile, especially to older gay people, you can safely join Mr. x, where most of the members are over 30 years in age. The environment created by Mr. X is one of inclusivity; people who are mean are quickly deregistered.
Mr. X also comes with a wide range of features, which allows you to be yourself in a gay community. It is a social network, where you can mingle freely with people by commenting on their photos and posts. This creates a bond that is shared by the whole community. Mr. X also protects you from snooping eyes since all members have to verify their accounts using iTunes and Facebook.