How to use Scruff for hookup or get into a long-term relationship?
If you have also joined Scruff recently and are looking forward to meeting new people, then you can have a similar thing in mind. To be honest, dating in the LGBT community can be a bit tricky as there are so many things we need to take care of. Before you use the app to meet new people, I would recommend some expert Scruff hookup and dating tips. Read on and quickly get to know about some essential gay Scruff hookup tips for a safe dating experience.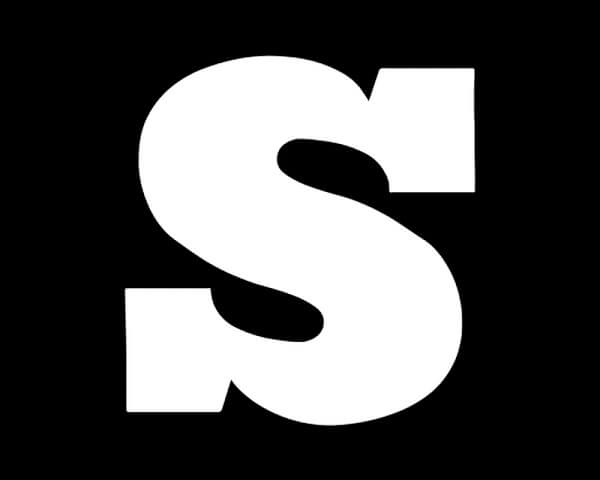 Part 1: Is Scruff a Hookup App?
Well, this is something that a lot of people who are looking for an MSM relationship ask. Ideally, it would depend on the person you are interacting with and what you are looking for. As you know, Scruff displays a list of profiles nearby and would suggest matches according to your preference. While some users on Scruff are looking for a casual interaction or a hookup, some would like to be in a long-term relationship.
I would recommend it is better to ask the person what they are looking for beforehand. In this way, you can use Scruff in a secure manner the way you like.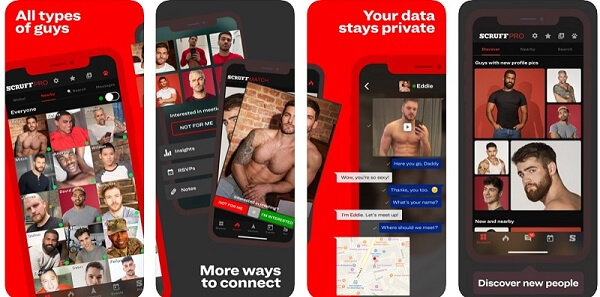 Part 2: Scruff Hookup and Relationship Tips for a Safe Dating Experience
With the growing numbers of hate crimes against the LGBT community, it is important to follow some security measures before you use Scruff for hookups. I would recommend the following gay Scruff hookup tips for a secure dating experience.
Don't over-share at first

This is the golden rule of dating in the gay community. While it is good to talk to your matches on Scruff, make sure that you don't tell them everything about you. Only share private details about your life when you are comfortable with the other person.

Ask their intentions

As I mentioned, not everyone is on Scruff for a hookup and some would like to have serious relationships as well. To clear your doubts, it is better to ask the person what they are looking for. This will help you navigate the relationship or you can part ways if you two are looking for different things.

Try not to meet instantly

If you are not looking for an instant Scruff hookup, try not to meet the other person immediately. I would suggest talking to them over the phone first to make sure that they are authentic.

Don't share intimate pictures

Sharing your intimate pictures with your face visible is a big no-no as the other person can easily misuse them. Even if they have asked for your pictures, try not to share something that can jeopardize your reputation.

Meet somewhere public first

The first meeting can be crucial for any Scruff hookup or dating experience. Instead of directly going to their place or inviting them over to yours, it is recommended to meet at a public place. Meeting at a known café or restaurant would be a nice idea.

Share your location to a friend

When you go out to meet someone from Scruff the first time, make sure that you tell a friend about it in advance. You can also share your live location with them via WhatsApp, Google Maps, Find My Friends, or any other app. Also, try not to meet someone new after drinking too much or under the influence.

Listen to your gut feeling

Last, but most importantly, listen to your gut before going for a gay Scruff hookup. If your gut feeling says that something is fishy, then you should not take things ahead. After all, there can be all kinds of people on dating apps and you have to keep your guard up to protect yourself.
Part 3: How to Match with More People on Scruff?
Although Scruff has more than 15 million users, meeting new and genuine people on the app can be tough at times. I would recommend the following Scruff hookup tips that will help you get more matches.
Have an interesting profile

Your profile is literally your introduction to the other person on dating apps like Scruff and it should look interesting. Try to be honest and a bit witty so that you can stand out from the crowd.

Use Scruff Match

Apart from its radar for the nearby profiles, Scruff also has a dedicated feature known as "Match". This will list a stack of various profiles that you can swipe "yes" or "no" as per your preferences. Therefore, besides looking at the nearby profiles, you can also use this feature to get a curated list of guys.

Initiate a conversation

A lot of people don't take things ahead on Scruff because they find it hard to initiate a conversation. If you feel intimated by them, then just send them a "woof" by tapping on their profile.

Make the most of Scruff filters

Since the list of profiles on Scruff can be a bit overwhelming, you can use its inbuilt features to narrow down your search. You can look for guys based on their physical attributes, distance, ethnicity, preferences, and other parameters. This will help you find the right person for Scruff hookup or relationship to take things ahead.

Spoof your device's location

Since Scruff only displays limited profiles on the radar, you can simply spoof your location to unlock new profiles. For this, iPhone users can try dr.fone – Virtual Location (iOS), which is an extremely user-friendly application. In a single click, you can teleport your location to anywhere in the world without jailbreaking your phone. You can look for a location by its name or by entering the coordinates of the place. Later, you can launch Scruff and view new profiles on the spoofed location. It can also help you simulate your movement between different spots at a preferred speed.
I'm sure that after reading this in-depth post, you would be able to use Scruff for hookups or finding relationships in a secure way. Since it can be tough to date in the LGBT community, I would recommend taking some preventive measures before meeting new people. Feel free to imply these gay scruff hookup and dating tips and share them with your friends from the community as well to help them.