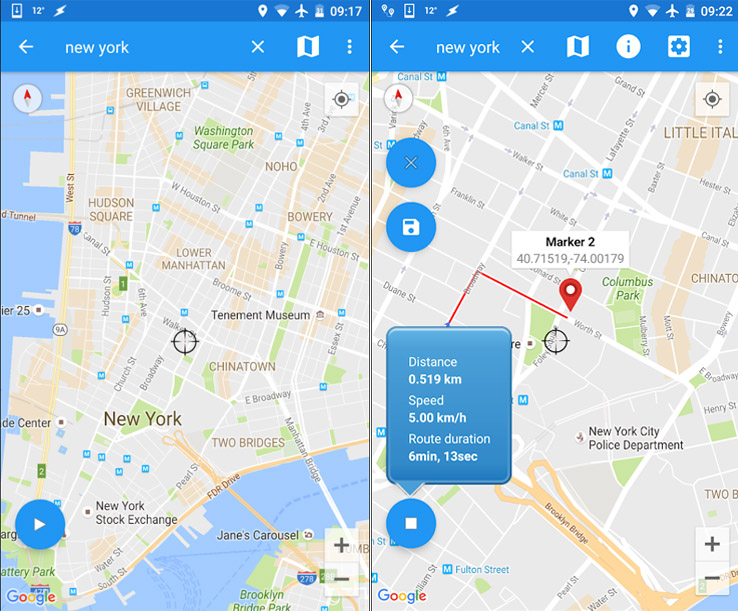 Fake GPS GO Location Spoofer Free
Easily spoof the device location to anywhere in the world
Set routes to simulate the device movement in the selected speed
Save your frequently used locations as favorites for fast access
Location history to access the spoofed locations in the past
No rooting needed to be installed on leading Android devices
3.7/5
Pros
Freely available
No rooting required
Can set routes to simulate movement
Cons
Limited features for the free version
Can be detected by apps like Pokemon Go
Poor customer support
Features
Spoof Android Location: The application provides a simple solution to look for any location in the world via its name or coordinates. This will let you seamlessly mock your device's location.
Simulate movement on routes: With the Route mode of the application, users can simulate the movement of their device between any two spots. It also lets us select a speed for the movement.
Location History: Users can also see the past location history that they have mocked their device's GPS in the past.
Mark Favorite Locations: To save time, users can also set certain locations as their favorites and quickly mock their device's location to the selected coordinates.
No need to get rooted: Presently, the Fake GPS Go Location Spoofer Free works on all leading devices and does not need any root access.
Compatibility
Android models to work with

Android 4.0.3 and later versions
Mobile apps to change GPS

Pokemon Go / The Walking Dead / Ghostbusters / Zombie Run / Tinder / Bumble / Grindr / Life360
Pricing
Free
Paid
Pricing
$0.00
$4.99 (one-time fee)
Supported Features
Location spoofing
Yes
Yes
Routes creation
Yes
Yes
Update interval changing
Yes
Yes
Integration with other apps
Yes
Yes
Location history
Yes
Yes
Favorite locations
Yes
Yes
Stops and Gyms (for Pokemon Go)
No
Yes
Cooldown Chart
No
Yes
Joystick operations
No
Yes
Expert mode (more routing and spoofing options)
No
Yes
How to Use the Program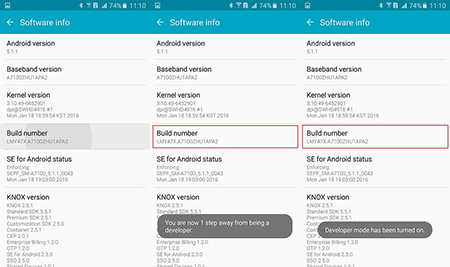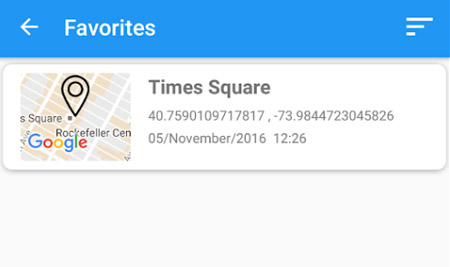 1
Enable Developer Options and mark the application as the default mock location app.
2
Look for any location to spoof on the app via name or coordinates.
3
Confirm to teleport to the location. Save it to favorites if you like.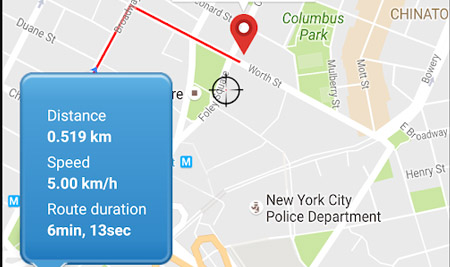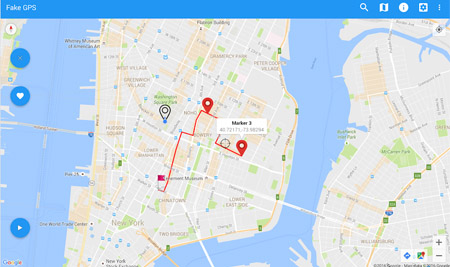 1
Go to the Route Mode and mark both the locations to simulate the movement. Tweak route settings.
2
Tap on the Start button and commence the simulation across the route.
3
Along with the simulated movement, you can play AR games without at home.
User Experience & Reliability
User-friendly and fast: It is pretty easy to spoof the device location using Fake GPS Go Location Spoofer Free. Though, to simulate movement between two spots, some users can encounter issues.
No rooting Android: The application is compatible with all the leading devices and does not require any root access as well.
Risks of getting detected by LBS apps: A lot of users (particularly of Pokemon Go) have complained about getting the account banned after being detected by the gaming app. To avoid this, the app has come up with advanced features like cooldown for the Pro version.
Customer service: Presently, the customer service of the application is not that responsive or reliable. It might take days to resolve an issue and chances are that your queries might go unanswered if you have the free version.
Did the program help you? Rate it to let others know.