Where you go, Google goes, and sometimes it becomes really annoying that someone is chasing you all the time. Google does this to help you search for the favorite restaurants and shops in any city you travel to. But, this is also the concern of privacy breach. Google maps always chase you and have a very moment report about your location. However, you can stop Google from tracking you with smart tricks.
Many apps on your phone often have a tracking feature that is also a matter of concern for many. But worry not, in the following article, we will discuss the three smart ways to stop Google from tracking you. This will help you to prevent your privacy. No matter which device you own, be it an iPhone or Android, these tricks will help all. Take a look!
Part 1: Learn How to Turn Off Google History
The easiest way to stop Google from chasing you at some point is to turn off the Google history. Here is the step by step guide to turning off the history of Google from different devices. This will help you to stop Google from saving your location.
1.1 Web Browser (mobile or desktop)
Open the browser in your system and go to myaccount.google.com

Now, sign in to your Google Account, it is present at the upper-right corner of the browser
Click on the Personal Info & Privacy
Choose "Go to My Activity" that is available in the left-hand navigation bar

Tap on the Activity Controls, and now you'll see the Web & App Activity icon
Toggle "Web & App Activity" off

Further, scroll down and toggle off the "location history" as well
1.2 iOS Devices iPhone or iPad
Open your Google account on iOS
Click on the Manage Google Account after this, go to "Personal info and privacy."

Now scroll down to My Activity
After this, you will move to the settings in a web browser
Click on the Activity Controls present on the left side of the navigation bar
You will see Web & App Activity, toggle it off
Scroll down and toggle Location History off
1.3 Android devices
On your device, go to the app settings
Click on the Google settings
Tap on your Google Account
Click on the Data & personalization tab
Now, click on the Web & App Activity
Finally, toggle off it
Scroll down and toggle Location History off as well
Turning off location history is one step to stop Google from tracking you, but it is not an end. Even after turn off history, Google can track you. To fully pull stop the chasing, you will need to disable the tracking.
Part 2: Delete Cookies and Ads
Disabling the tracking is very important to protect yourself from unwanted chasing of Google. There are some ads that follow you no matter which website you visit; it all due to Google is tracking you. Thankfully, you can disable tracking to get rid of those ads. Follow the following steps.
Visit the advertisement setting on Google page and sign in.
Now, on this page, you will see two columns, one for advertisements on Google's websites and one for the advertisements on the Web.

Scroll down on the page to check for settings and click Opt-out. After this, you will notice that the search data above gets replaced by N/A.
But do you know that Google's advertising cookie can still track you. To remove it, go to the Advertising cookie page and click Download the plugin of cookie opt-out.

Keep in mind that this plugin is only available for Firefox, Chrome, and Internet Explorer.
When you finish downloading the plugin, Google will stop tracking your browsing history. This is how you can disable the tracking.
Part 3: Look for Location Spoofing Tool
One of the best and easy ways to stop Google from tracking you is to use tweak your location with the help of location spoofing apps. There are many location spoofers that you can use to fake GPS on both iOS and Android.
By using a fake GPS trick, you can easily fool Google and hide your whereabouts as well as can save your privacy. Let's take a look at how to stop Google from tracking you using a location spoofing tool.
3.1 Location Spoofing Solution For iOS
For iOS users, Dr. Fone-virtual location is the most reliable tool to fake GPS location and to fool Google about your current location. It's an exceptional tool with an array of advanced features and safety measures. You can easily spoof your location and can quickly teleport your GPS anywhere in the world.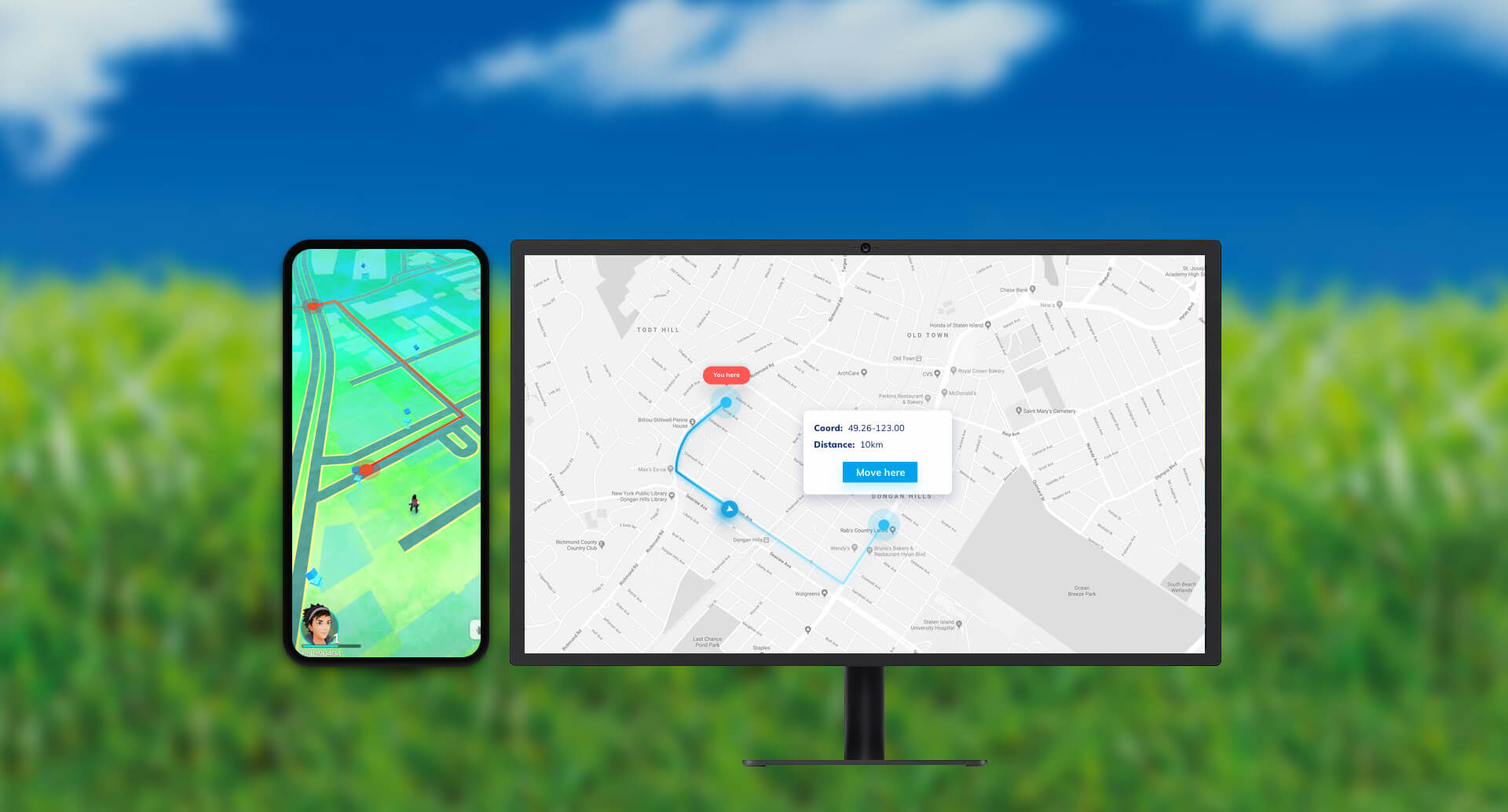 Further, Dr.Fone is very much compatible with most iOS versions, including iOS 14. Follow these following steps to set a fake GPS location that will stop Google from tracking you.
Download Dr.Fone from the official site. Launch it on your PC/Mac.

Connect your iPhone or iPad with the system and click on the "Get Started."

Now you will see a window interface with your current location.
In the top-right corner, you will see three modes, and you can select ant mode from them like "Teleport Mode."

On the search bar, search for your desired location and click on the "move here" button.
Now, you are successful in trick Google by spoofing your location. The best part is that you can also use Dr. Fone-Virtual Location to spoof gaming apps, dating apps, and other location-based applications.
3.2 Fake Location on Android
For Android devices, the process of using fake location apps is a little different. In these devices, you first need to enable developer option under which you have to allow mock locations. After this, you can select the installed location spoofing app to stop Google from tracking you.
There are many fake location apps available that you can install on your Android from Google Play Store. Follow the following steps to install the location spoofing app.
Open Google Play Store and search for free fake location apps.
Enable "Developer Options" for this, go to the "Settings" head to "About Phone" and look for the build number.

Now, look for the tap on the build number seven times without a break to enable developer option.
So, once the developer option is enabled, make sure to launch the app, which is fake GPS Go.

After this, choose the "Set Location" option and click on the desired location coordinates.
This is how you can easily tweak your location on Android.
Conclusion
We hope that the above-mentioned tricks can help you stop Google from tracking you and can protect your privacy as well. If you are looking for the 100 percent sure way to completely switch off Google from tracking you, then Dr. fone virtual location is a great option. It is the safest way to hide your location and to preserve privacy.