"Someone please help me as I want to change my location on Pokemon Go without getting detected. Should I use Cydia to fake location or are there any other options out there?"
As I read this query posted by an iPhone user on a leading online forum, I realized that this situation is faced by many. While Android users can take the assistance of any fake GPS app, iPhone users often find it hard to spoof their location. For this, they either need to jailbreak their phones or use any other third-party application. To make it easier for you, I'm going to list the 4 most feasible solutions to use Cydia fake location and other tools.
Part 1: Common Reasons for Spoofing One's Location on iPhone
Before we get into the details and learn how to use Cydia location faker for iOS 11, 12, or 10, let's discuss its need. Mostly, iPhone users like to spoof their location due to the following reasons:
A lot of gamers spoof their location to gain certain points or features of the app (like catching more Pokemons on Pokemon Go).
You might wish to unlock any geo-restricted content on websites or apps.
Some apps might not be available in your region that you can access by changing your location.
You can get access to new content on streaming services like Netflix by changing your region.
It can also help you unlock more profiles on location-based dating apps like Tinder or Bumble.
You might wish to spoof your location to protect your privacy or keep your whereabouts safe.
Some people simply spoof their location to prank their friends or to access any other option.
Part 2: How to Jailbreak iPhone and Use Cydia to Fake Location?
Since most of the location spoofing apps will require a jailbroken device, you need to make some changes on your phone first. Ideally, the method to jailbreak an iOS device is the same, but its overall implementation might change among different models. In this tutorial, I will take the example of one of the iPhone models and would take the assistance of Cydia to install third-party fake GPS apps.
Please note that while a jailbroken phone would give more power to you, it will also compromise your phone's warranty. Therefore, if you are not ready to take that risk, then simply skip this section. Otherwise, just follow these steps to use Cydia to fake location on iPhone.
Step 1. To start with, you need to install Cydia Impactor on your system (Windows or Mac) by visiting its website (http://www.cydiaimpactor.com/).
Step 2. Once it is installed successfully, just connect your iPhone to the system and trust the computer. Firstly, just select the connected iPhone model from the dropdown menu and click on the "Start" button.

Step 3. For some iOS device versions, you need to take the assistance of the Yalu IPA installer as well. You can download it from its website and just drop the file on the interface.

Step 4. After loading it, you need to go to your phone's Settings > General > Profiles > Device Management and trust the developer that is installed by the Cydia Impactor.
Step 5. Tap on the "Go" button and wait for a while as the application would jailbreak your device. After a while, your device will be restarted once it would be jailbroken.
Step 6. Great! Once your iPhone is jailbroken, you can launch Cydia and go to the Location Faker page here to download it.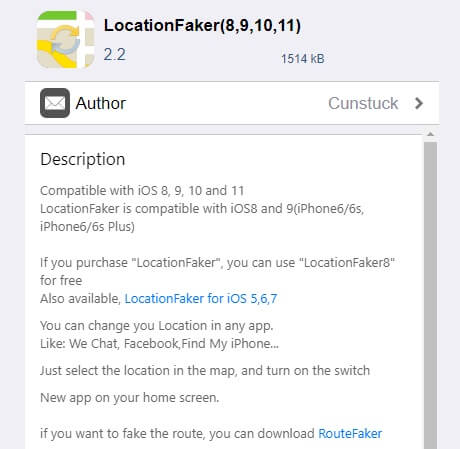 Step 7. After downloading the app, you can just launch it, and grant it the needed permissions. Now, just enter the target location you wish to spoof to and load it on your device to implement Cydia fake location.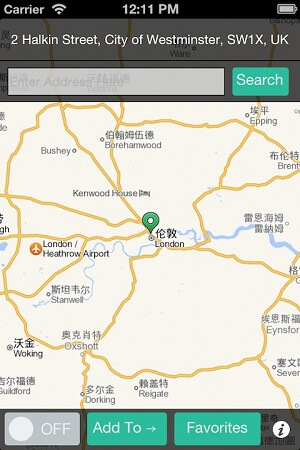 Part 3: Best Cydia Location Faker without Jailbreak Alternative: dr.fone – Virtual Location (iOS)
A lot of people don't like to fake GPS on iPhone using Cydia as it requires a jailbreak access on the device. If you don't want to take that risk, then we have got you covered. You can just try dr.fone – Virtual Location (iOS) to spoof the GPS of your device without the need to jailbreak it. All you got to do is connect your phone to your computer, launch the application, and spoof your location.
Besides changing your location, you can also simulate your movement from one spot to another. This will further help you with games like Pokemon Go and you can easily unlock more profiles on leading dating apps. The best part is that the application is extremely easy to use and supports every leading iOS device.
Step 1: Launch the Virtual Location tool
To start things off, just install the application on your PC and launch the toolkit. From its home, launch the "Virtual Location" feature.
Also, using a working cable, you can connect your iPhone to the system and trust it. Agree to the terms of the application and click on the "Get Started" button.
Step 2: Look for the target location
In no time, the application will detect the connected phone and would present its location as well. You can click on the "Center On" button to get back to the original location here.
Now, to spoof your location, go to the top-right corner of the screen and click on the "Teleport Mode" which is the third option here. This will display a search bar where you can enter the name of the location you wish to change.
Step 3: Change your location
After entering the target location, just click on the "Go" button and the map will automatically be modified. You can now zoom in/out or reposition the pin as per your requirements. Once you are done, just click on the "Move Here" button to change your present location.
That's it! The application will now spoof your location and you can even verify it by launching the Maps app on your iPhone. You can launch any other app to access your new location and further simulate your movement using dr.fone – Virtual Location (iOS).
Part 4: Other Apps for Faking iPhone Location with Cydia
If you already have a jailbroken device, then you can use various readily available options on Cydia to fake your location. Ideally, you can try the following other apps as a Cydia location faker for iOS 12, 11, 10, and so on.
1. Location Handle
This is a smart and user-friendly application that you can download using Cydia to spoof your location. Once the application is installed, you can just look up for any location on the search bar or move the pointer on the map. You can even search for a location using its coordinates as well. There is also a joystick to help you pinpoint particular locations easily.
Presently, the application supports every leading iPhone model running till iOS 10. If you have a latest device, then this fake GPS Cydia tweak might not work. To use it, you need to pay a one-time fee of $4.99 presently.
Download here: http://cydia.saurik.com/package/org.thebigboss.locationhandle/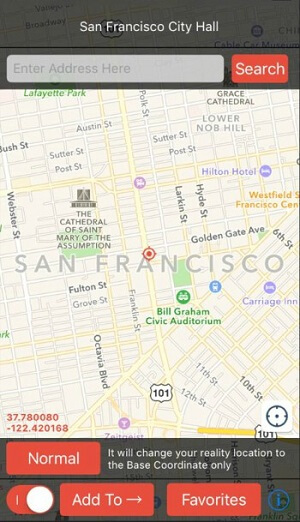 2. Location Spoofer
This is another Cydia GPS spoof application that you can download on your iOS device. Though, to use its service, you need to pay a one-time fee of $1.99. Afterward, you can unlock its features and change your location to anywhere you want. You can look up a location on its map-like interface or even enter the exact coordinates of the place as well. To save your time, you can also mark certain locations as your favorite to spoof.
Download here: http://cydia.saurik.com/package/com.aljama.locationspoofer/
Part 5: A Quick Comparison
As you can see, you can either use a Cydia fake location app or try a reliable third-party tool like dr.fone – Virtual Location (iOS) to spoof your location. To help you pick an ideal solution, I have quickly compared these methods here.
| | | |
| --- | --- | --- |
| | dr.fone – Virtual Location (iOS) | Cydia Apps |
| Jailbreak needed | No | Yes |
| Ease of use | Extremely easy | Complicated |
| Simulation of movement | Yes | No |
| Detected by other apps | No | Sometimes |
| Compatibility | Fully compatible with every leading iOS device | Does not work with the latest iOS versions (limited compatibility) |
| Customer support | Yes | No |
| Additional features | Yes (for instance, users can control their simulation speed) | No |
I'm sure that after reading this guide, you can easily use the location faker of Cydia for free. As you can see, to use the Cydia GPS spoof, you are required to jailbreak your phone that comes with so many risks. To avoid this, just take the assistance of dr.fone – Virtual Location (iOS). It is a user-friendly and reliable application that will let you spoof your location or simulate your movement in minutes. Feel free to give it a try and change your iPhone's location without any hassle.