When you want to tell someone where you are, you don't have to struggle with the landmarks and descriptions anymore. WhatsApp introduced the useful feature of sharing your live location with your friends. But there are situations where you do not want to give away your place of stay. Like when you want to be left alone but your friends won't stop pestering. Or you want to prank someone for the fun of it. In that case, it is possible to send fake location on WhatsApp. This involves creating a fake location whatsapp scenario and your acquaintances won't even know about it.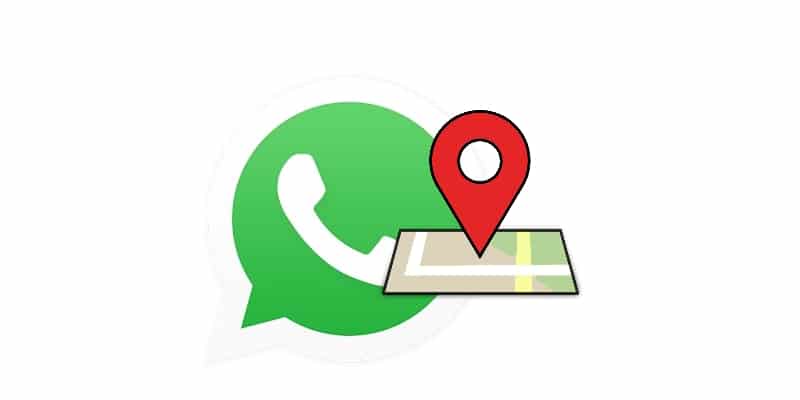 This article is all about how you can generate a fake gps for WhatsApp and fool your friends for fun. If they fall prey to your prank, then there is no turning back. It is better for to concern fake location WhatsApp apps and VPNA for fake GPS . But that changes when you bring an iPhone into picture. Things need to be tackled with a superior tactic when iOS systems are involved. The GPS location must be on and that's when you can send your location. But how do you fake that? It is easy and possible. Here is how you can do it.
Part 1: Manual share WhatsApp fake location on iPhone
Before we talk about apps and software, let us start from the basics. When you are planning to WhatsApp fake location on iPhone, it is entirely possible to do it manually. The right steps will give you surprising results.
1. The first step is to select your target. And in this case, it is the person who is going to be subjected to the whatsapp location fake prank. Launch WhatsApp on your phone, go to the chat option and scroll to find the name of the person you want to send the location to.
2. Then you have to go for the "Attach" icon. If you are not familiar with Whatsapp, it is the paper clip shaped icon that is present right next to the box where you enter the text while chatting. When you click on it, several options including - Documents, Contacts, pictures will be displayed. Among them choose "Location".
3. When you select that, you will see the options to share your live or current location. A map will be displayed where a pin stands on the place you are in. Now, move the pin to a new place so that you can fake whatsapp live location. The new and false place will serve as your new abode.
4. You also have the option to fake live location on whatsapp at a specific time. WhatsApp will ask you if you desire to share your location at a certain time. You can then set the clock and your location will be sent to the people you chose.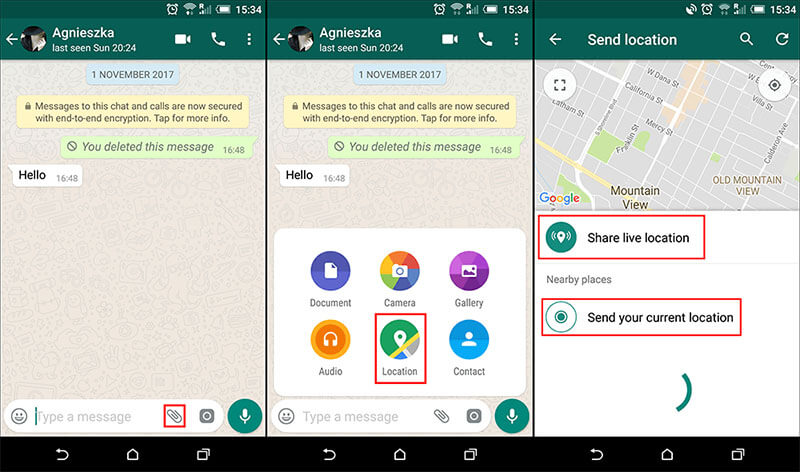 Now that you know how to fake live location on whatsapp manually, here's a dive into the pros and cons of the action. Did you think we won't analyse them? We certainly shall!
Pros
It's always fun to fool your friends and entertaining to see their shocked reactions. You can achieve that with this manual trick.
If you have a pestering friend who is asking you for your location and you do not want to share it, here's how you don't have to.
If you are bunking group studies and enjoying with friends on a cruise, you can send fake location whatsapp to your folks.
The process does not demand a single penny from you.
Cons
Fake location on whatsapp can be a source of trouble when it is not taken sportively on the receiving end. So, think twice before lying to your family or serious friends.
It is not a reliable procedure. It might give you away
An accidental real location reveal can spoil your fun or surprises.
Part 2: How to use popular faker location app to send fake location
You must have seen certain apps asking you for permission to access the current location. Be it Tinder or gaming apps like Pokemon Go, you have to give away your location to proceed. In that case, you have to activate the GPS on your phone. The GPS system aids in providing the apps, software and other programs the location of the user. However, now that fake live location for whatsapp has become a raging fascination, there are ways to evade this master location detector.
If you want to go beyond whatsapp live location fake and extend the honors to other apps too, there are applications and software that will help you do that. Once you download, install and launch these files, you can fake your presence on any app that asks for your location.
These are a few of them that you will find on the Play Store or through their official websites:
Location Spoofer
Fake GPS Go Location Spoofer Application
Fake GPS Location By Lexa
Fake GPS Location By Hola
Though all of them are great at what they do, find the one that best suits your demands and something that you click with. Just to make you understand how the applications work, here's a small guide to one of them.
At that note, let us talk about Fake GPS GO Location Spoofer Application.
When you are using an Android device below the version 6, you will have to root it first. Otherwise, proceed and get to the Play Store to download the application.
To ensure that the application works lucidly, you will have to make changes to device security through the "Developers options". You can get to it from Settings---About phone.
Once you find the "Software info" option, tap on it 7 times and you will get to the Developers options.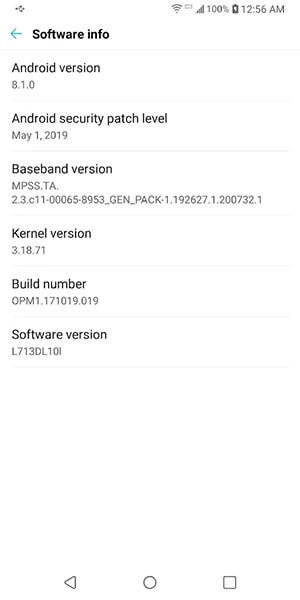 Now you can bring the Fake GPS spoofer into action. You will find the "Enable" option and you have to click on it. Then you will be taken to the Developer action page.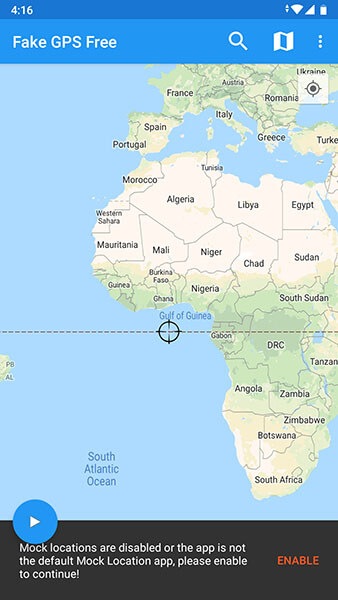 From the list of apps that are displayed under the "Select mock location app" option, select the app under discussion - Fake GPS GO Location spoofer

Once you are done enabling it, go back to the app and decide on your fake location. When you set it, click on the play button in the bottom of the page and you are good to go!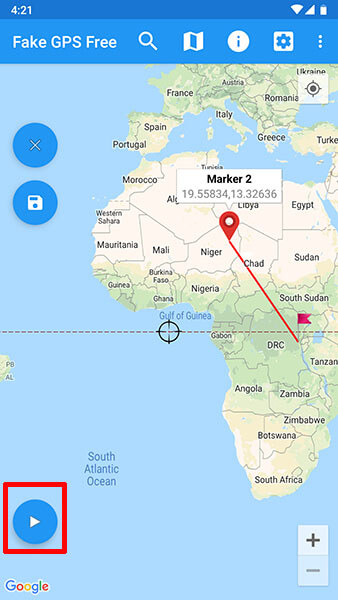 Part 3: How to set up fake location on WhatsApp
Whatsapp fake live location on Android seemed like a piece of cake, didn't it? But you won't say the same about iOS devices. Well, that's the brilliant work that the company put into the making of the hardware and software. Just like you've used the help of external sources in fake live location whatsapp android, a similar way can be adapted for iPhones. The safest application that I can suggest is Dr.Fone-Virtual Location. This is safe, secured, has brilliant features and pays attention to your discrepancy demands.
You can also use this application for your gaming apps. It will help you move to different locations without leaving the comfort of your house. And it works great even on non-jailbreak Apple devices. Though the only disadvantage that I can think of is that you will need a PC or laptop to work with it. However, the features allow you to do so much that you won't mind getting the PC involved.
This is how you can use this tool to spoof whatsapp location
You can download the Dr. Fone Virtual Location application from their official website. Then install the executive file and get the tools option. Once you launch, select the Virtual Location option.

Now you have to connect your mobile device to the desktop using a lightning cable. Then select the "Get started" option.

As soon as you get started, a map of the world will be displayed on the screen. You can "Center on" to view places clearly. Then make up your mind to choose a place.

Then turn the "Teleport mode" on. You can do that by clicking on the third icon on the top right corner of the page. Type the name of the place you want to be in and select "Go".

Once the place is decided, the system will prompt you with a box that has "Move here" written on it. Click on it.

The job is done and when you use any app that requires your location, this new spoofed location will be displayed. You can use this to share fake location on whatsapp as well.
By the way, here is a specific solution about How to Share / Fake Location on WhatsApp for Android and iPhone?
Part 4: How to confirm if fake location received?
Now that you can easily share fake location whatsapp with your friends, you must be elated with the new knowledge. A set of mischievous plans must have already found a place in your tiny head. However, why not think of the other side of the coin? If you can fake your location, others can do the same too. What if another smart soul like yourself decides to send a fake location to you? Do you think you can detect the fraud?
Well, why not?
For this, you will have to analyse the location that they sent you.Whenever someone sends you the location, you will receive a map with a pin representing the position of the person. If the location that was sent to you has no address text associated with it, you can sigh in relief and know that the location is real. But if the address text comes along with the location, know that the person has manipulated his location. When the fake location whatsapp is generated, the address text comes automatically.
This is a simple trick that not many know and you can use it for your benefit.
Well...well.
If someone is trying to prank masterminds like you, get back at them with a smarter move! Isn't that simply marvelous?
Conclusion
Though the instant you send fake location on whatsapp might seem like a thrilling and interesting one, you need to be aware that using this for the wrong things can get you in trouble. It is okay to play mischief and be cool before your friends. But kindly do not utilise this to irritate your family at home. While that is said, you can confuse your friends, better half or the unwanted disturbances by sending them the fake location on whatsapp. You can use the location spoofers to hide your real location on apps that need your location to function. That is a safety precaution that some of you like to take and the action is justified.