"Can someone tell me how to change location in Spotify? I have recently moved from Italy to Canada, but my location has not been updated on Spotify yet!"
This is a query posted by a concerned Spotify user on a leading forum, who moved to another country, but didn't get his location changed in the app. Used by millions of people the world over, Spotify is the go-to application to stream music, podcasts, and more. Though, a lot of content on Spotify depends on your present location. That is why, it is recommended to go to Spotify's change location feature and update it manually. In this post, I will tell you how to update Spotify location in different ways to meet your requirements.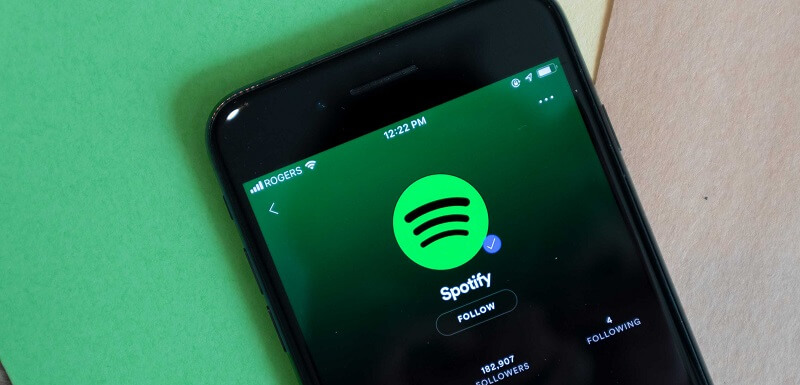 Part 1: Why Change Location on Spotify after Moving Somewhere Else?
Before we learn how to change region in Spotify, it is important to understand the need for doing the same. Ideally, people change location in Spotify due to one of the following reasons.
The content (songs, albums, podcasts, etc.) is region-specific on Spotify. For instance, some songs might only be available in certain countries and you can't access them until you change your location.
Spotify provides customized playlists and suggestions for us that are highly dependent on our present location.
Your location would also affect your plan's monthly payment. The actual amount for a Spotify Premium would also vary depending on your location.
Chances are that Spotify might not be available in your location. As of now, it is only available in 65 countries and not worldwide.
Besides payments and personal suggestions, there are several other settings and features in Spotify that would depend on your location.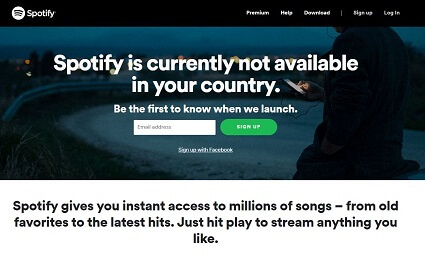 Part 2: How to Edit your Country on Spotify?
If you are already using Spotify and you have moved to another country, then you can manually change your location. Though, the feature will only be available if you have created your Spotify account in one location and now you are in some other country. Ideally, only Spotify Free users would have to do that to maintain their account features overseas. If you have a Spotify Premium account, then you can enjoy its services in all the supported countries. You can update location on Spotify by visiting its website and following these steps:
Step 1. To start with, just go to the official website of Spotify on any web browser and log-in to your account. Afterward, go to your profile from the top-right corner and click on the "Accounts" option.
Step 2. This will open your Account settings on the screen. From the sidebar, go to the "Account Overview" feature to get details about your account.
Step 3. Here, you can view your present location in the "Country" field. To change that, just click on the "Edit Profile" button.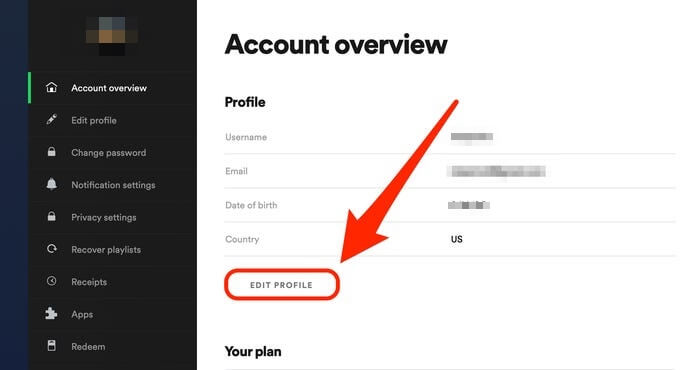 Step 4. This will list several details about your profile that you can change. Go to the "Country" field and from the dropdown, select your present location.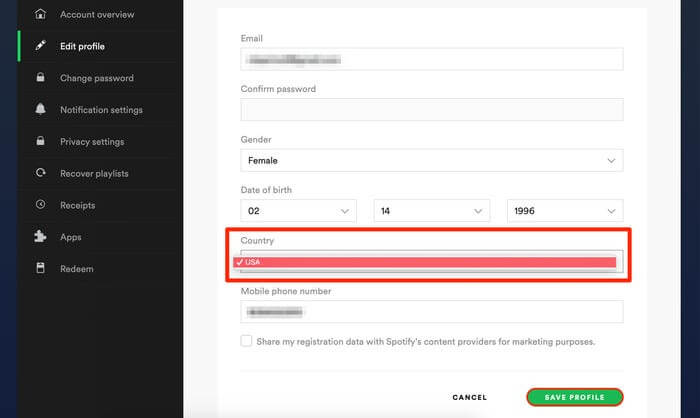 For Spotify Premium Users
The above-listed method will help you update location on the Spotify Free account. If you have Spotify Premium, then you can access the app's advanced features in every supported country. Though, sometimes users wish to change location in Spotify Premium to update their plan's payment.
To do this, just go to your Profile > Account > Account Overview and scroll a bit to see your present plan. Now, click on the "Update" button to automatically switch your plan for your present location. You can also change your Spotify plan option from here as well.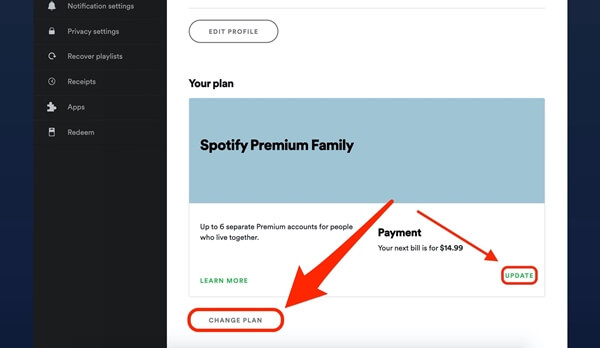 Part 3: How to Use Apps to Fake Spotify Location?
As you can see, we can only update Spotify location from its settings if we have moved to another country. Well, a lot of times, users wish to deliberately change location on Spotify without moving. For instance, chances are that Spotify would not be available in your country or you wish to access some geo-restricted content. In this case, you can try dr.fone – Virtual Location (iOS) or a fake GPS app for Android to easily change location in Spotify.
For iPhone Users: dr.fone – Virtual Location (iOS)
Teleport iPhone GPS location to anywhere in the world in 1 click!
Change GPS location to anywhere globally.
Select a place to teleport by name or coordinates.
GPS automatic movement in 2 control modes.
Enhanced map view to show your location or movement.
If you are an iPhone user, then just try dr.fone – Virtual Location (iOS) to update location in Spotify. The application can directly spoof your location with a few clicks and you can also simulate your movement between different spots. This will let you unlock features of Spotify for any location of your choice. As of now, dr.fone – Virtual Location (iOS) is compatible with every major iPhone model and does not need jailbreak access. To update your location on Spotify just download the application and follow these steps:
Step 1: Connect your iPhone to the system
Firstly, just launch the dr.fone – Virtual Location (iOS) application on your system and connect your iPhone to it. You can agree to its terms and click on the "Get Started" button to continue.
Step 2: Search for the target location
In no time, the application will detect your present location and would display in on the interface. You can just go to its top-right corner and select the "Teleport Mode" from here. Now, just enter the name or coordinates of any location in the search bar.
Step 3: Change your device location
After that, you can just move the pin and further zoom in/out the map to get the exact location to change. You can drop the pin anywhere you want and click on the "Move Here" button to change your device location.
That's it! You can now launch Spotify on your iPhone and access the updated content on it.
For Android Users – Fake GPS App
While iPhone users can take the assistance of dr.fone – Virtual Location (iOS), Android users can try a reliable fake GPS instead. Beforehand, you need to go to your device's settings to unlock developer options and later enable the mock location feature on it. Now, you can just go to the Play Store and download a reliable mock location app, like Fake GPS by Lexa.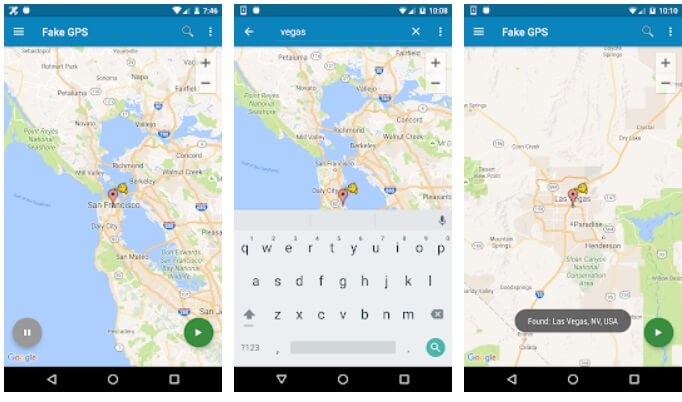 That's it! Now you can just go to the Developer Options again and grant the app the permission to change your location. Afterward, you can simply open the application and change your location. This will automatically be reflected in other applications like Spotify as well.
Part 4: How to use a VPN to Change Spotify Location?
Another solution to change location in Spotify is by using a virtual private network app. There are readily available apps that you can download from the Play or App Store on your device. A VPN app would mask the present IP address of your device and will let you change location in Spotify manually. To learn how to update your location on Spotify, just follow these steps:
Step 1. Firstly, go to the Play or App Store on your device and download a VPN application of your choice. Later, you can launch the VPN app and create your account.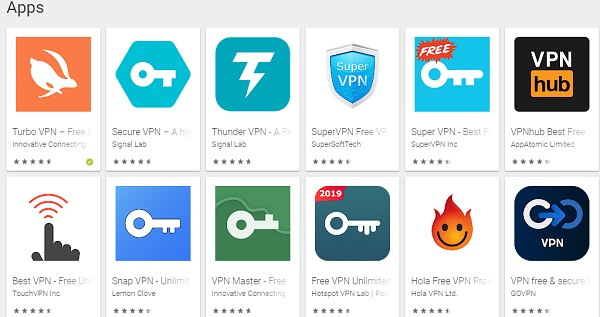 Step 2. Let's suppose that we are using the Nord VPN app, which is a reliable tool. You can quickly connect to a preferred server from its home to change your IP address.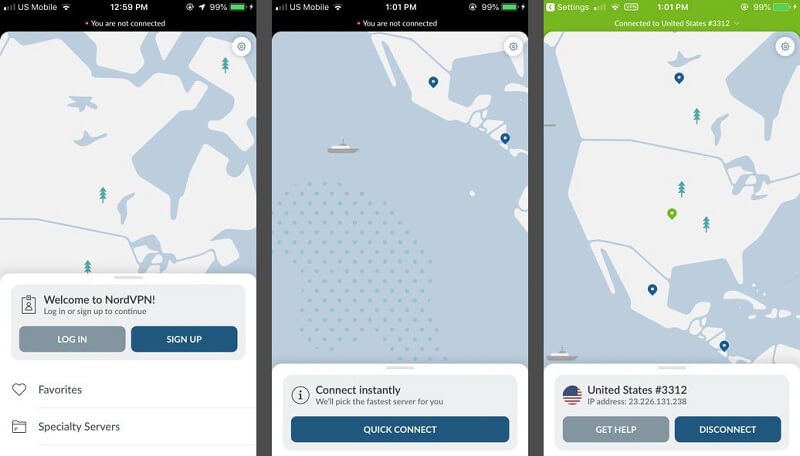 Step 3. Furthermore, you can also go to its More Options > Servers to switch to a specific country of your choice. Afterward, you can launch Spotify and access the changed features for the new location.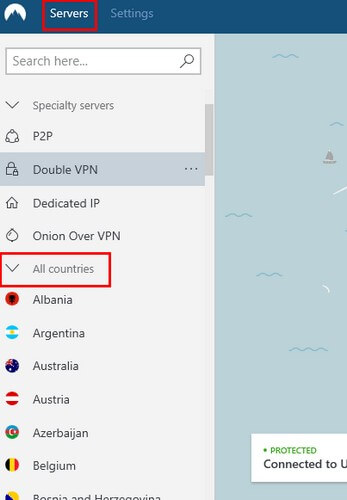 Bonus Tip: How to Change the Storage Location on Spotify
Another query that users ask these days is how to change Spotify download location. Well, if you use an iPhone, then there is no option for this as your downloaded content (songs, albums, or podcast) would be saved on the device storage. Android users now need to do this manually as Spotify no longer gives this option in the app. If you go to the app, then you will just see the storage consumption with an option to reset the app's cache data.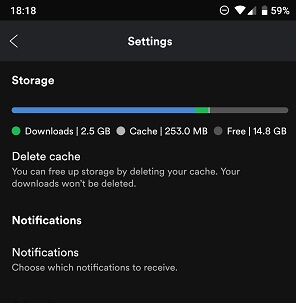 If you want, you can use a File Explorer app on your Android and browse to its Device Storage > Android > Data to view the "com.spotify.music" folder. You can either delete this folder or manually move it to your SD card. Later, when you launch Spotify and download music, it will be saved on your SD card instead.
There you go! I'm sure that after reading this post, you would be able to update location on Spotify. As you can see, I have come up with different options to perform Spotify change location in this guide. If you have moved to another country, then you can just go to the app's settings to update location in Spotify. Besides that, you can also try solutions like dr.fone – Virtual Location (iOS) to change your location in Spotify without any trouble.