Incline adventurous activities? Or you love to stay outdoors and find your escape in the laps of nature? Then you're in the right place. People who have "exploring traits", Geocaching should be the next "to-do thing" in your list!
Now the question arises,
What is Geocaching?
Geocaching is an outdoor recreational activity, more like the age-old trend of letter-boxing. The explorers make use of the GPS enabled devices, clues, and references to find the location of the cache points. The ultimate aim of this activity is to locate more geocache and find more geocaching coins or geocoins.
Geocaching is the world's largest community treasure game and has managed to garner a lot of attention from people all across the globe. Geocaching community members are constantly looking for more and more geocoins.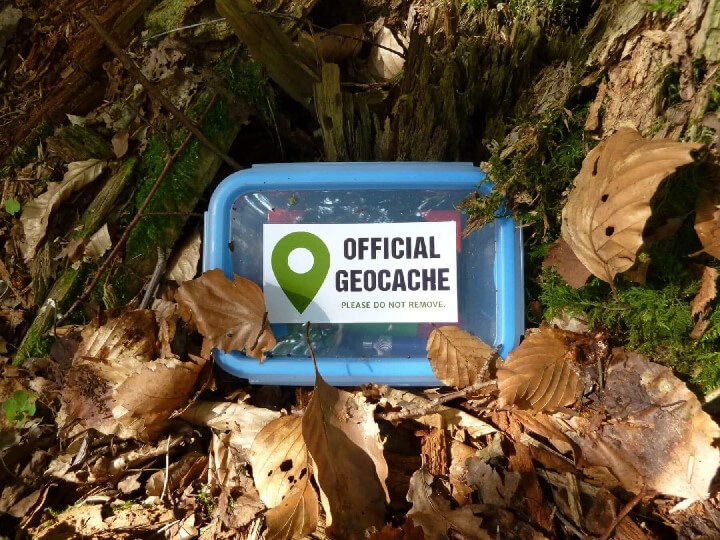 A brief history
Geocaching is very similar to 160 years old games known as letterboxing, which also uses references and clues to find the hidden things like treasures, maps, etc. The geocaching was created after the removal of selective use or availability by the GPS(Global posting system) on the 2nd of May, 2000.
And with the time the GPS got improved in terms of accuracy which helped to place small containers in specific or desired locations
The very first cache was located on May 3, 2000, by Dave Ulmer of Beavercreek, Oregon. Just after 3 days, the cache was found twice by Mike Teague. According to Dave Ulmer's the cache was having a black plastic bucket that was partially buried containing videos, books, software, money, and a can of beans, and a slingshot.
This activity was first named "GPS stash hunt" Or GPS stashing but this was changed right after when it was felt that the word "stash" could have negative connotations.
Solving the Myth about Geocoin?
There's a common myth among beginners that a geocoin is some sort of currency which is not true. Often, people post queries like What exactly is a Geocoin? Or, What does it look like? What are the benefits of Geocaching Premium? etc. So, to answer all these questions here's an article giving an insight into geocaching, geocoins and their working. All you have to do is relax, grab a cup of coffee and read this article.
What is Geocoin?
A Geocoin is a piece of metal or wood that is specifically used as a calling card and is minted similarly as a unique token coin, medallion or challenge coin. It is the "fundamental unit" of geocaching and the ultimate goal of the activity is to collect as many geocoins as possible.

Geocoin is an essential part of geocaching which makes it "real-world scavenger hunt", where explorers are rewarded with cryptocurrency for achieving any goal or finding a geocoin. The whole GPS-enabled hunting and gaming experience is based on blockchain technology. So, all the explorers who believe that Geocoin is a kind of currency, it is wrong. It is a type of token-based "trackable cryptocurrency".
Different forms of Geocoins
Talking about the form of geocoins, there are various types like signature-based geocoins, personal geocoins, custom geocoins, limited edition, wood geocoins, military challenge wooden nickel geocoins, antique coins, etc. Most of these coins are trackable with the help of unique IDs and listed on various websites to show their location. It provides the hunters with an interface where they can drop their comments and share their experience when they find a coin or brag about "my geocoin collection". A wood geocoin or nickel-based geocoin usually has a diameter range of around 38 mm (1.5 inches) - 51 mm (2 inches) and thickness in the range of 2.5 mm (0.098 inches) - 4 mm (0.16 inches).
Types of Geocaches
Traditional Cache: A traditional cache is a very common type of cache which is made up of a container carrying a logbook with the exact coordinates where the cache is given or located.
Multi-cache: When a cache includes one or more stages and each of them includes the coordinates of the next one then that type of cache is known as Multi-cache. Whereas
Offset cache: A multi-cache in which the given initial coordinates are used to find a location that contains the information or lead which laters on helps to encode the final cache coordinates.
Mystery/puzzle caches: This type of cache requires you to discover information or solve a puzzle to find the related cache. Mystery caches mostly provide a puzzle to solve and determine the physical cache location. Generally, the caches which don't fit into the categories of other types are classified as mystery caches.
Challenge caches: The challenging geocacher always asks a geocacher to complete a reasonable geocaching related task before getting his/her find in the log. Exp includes completing a number of caches found within a period, finding several caches that meet a category, and finding a cache for every calendar day. On opencaching.com it has its type or category, whereas in Geocaching.com it is categorized as the subtype of Mystery Cache.
Night cache: As the name implies, it is a multi-stage cache and intended to be found especially at night by the reflection of a series of reflectors with a flashlight which shows the path to the final cache location.
Chirp cache: This cache uses the most advanced and innovative new wireless beacon technology. Chirp cache stores the multicache coordinates, hints, count visitors which confirms the geocacher that cache is nearby
How do Geocoins work?
The first task that you have to do with geocoin is to activate them. And for activating your geocoin, the prerequisite is to register for an account on geocaching.com. This website provides the location of the nearby geocache and a link to download the updated Geocache app. Once you have registered for an account, login with your details. Navigate to the Play section. Select Find trackable option and further click on Geocoin home.
Once you're done with these steps, you'll find a label button: Activate a Geocoin. Click this button and your geocoin is active. Now, all you have to do is to make a webpage for your geocoin. Congratulations, your geocoin is listed and a unique trackable id has been generated for it!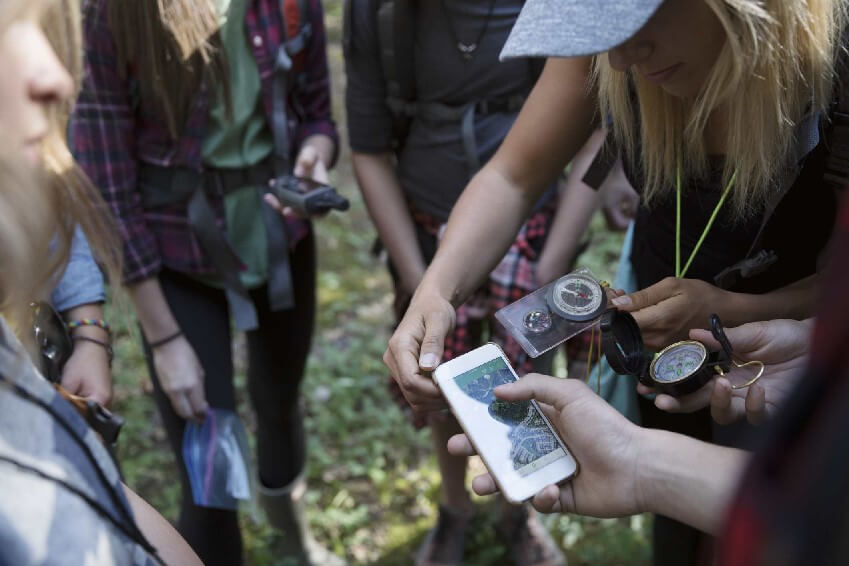 How to deal with it when you get a Geocoin?
If you're one of those explorers who are confused and don't know what to do when you find a geocoin, here's your thing. If your sole aim is to claim the discovery of a geocoin, just visit the associated webpage with the coin and mark the status as 'Discovered' and you're all good to go for another coin.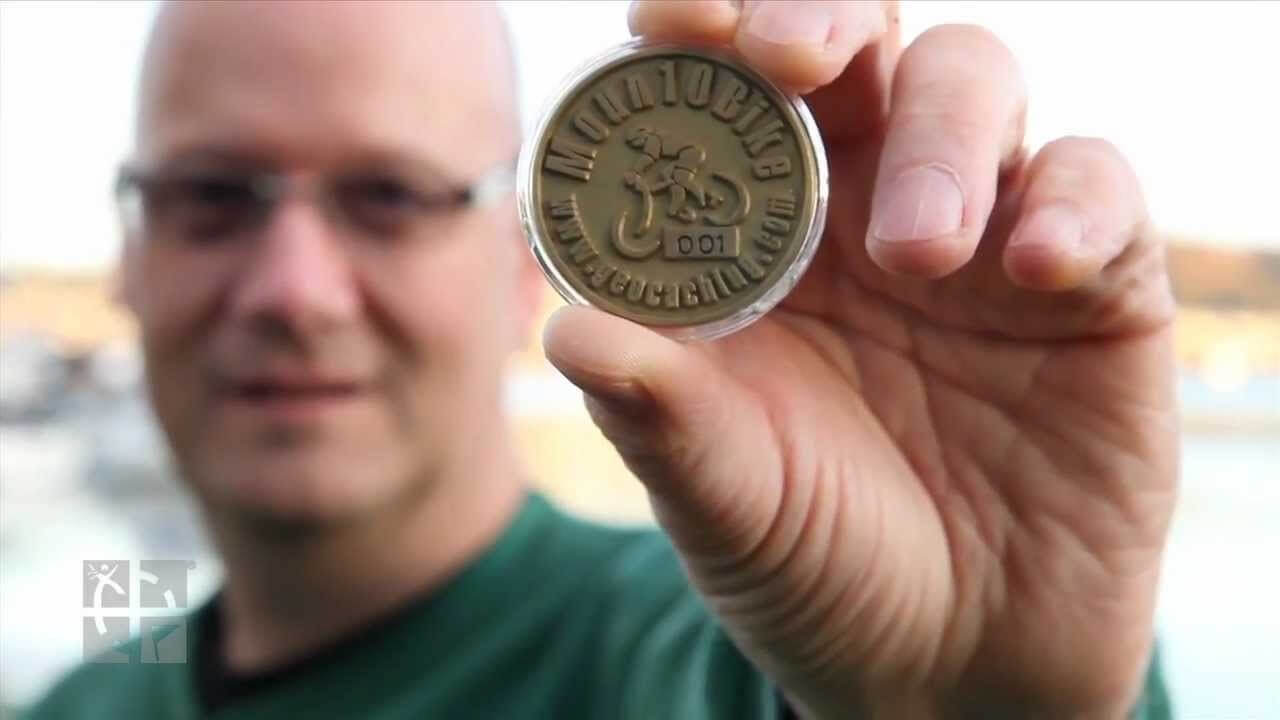 If you're one of those curious minds who are willing to find out what they can do with their geocoin, there's a whole new world for you guys. There's always an option to trade or sell your geocoin on eBay or online transfer registration. Apart from that, the answer to the question: How to use a Geocoin is divided into 3 simple parts:
1. Picking up a Geocoin
When you pick up a geocoin, the first step is to look for the tracking number. This is the most important part of geocaching as this number will help you to claim it online. The next step is to visit the geocoin associated webpage and enter the tracking number in the search bar. Once you're able to locate the Geocoin Listing, log all the details and your experience. This logging activity will provide you with a permit to add this geocoin to your online inventory.
2. Dropping off a Geocoin
The next part is dropping off a geocoin. Once you've grabbed a geocoin or successfully logged in, you can drop it in a virtual container or a cache listing.
ProTip: Please follow the geocache etiquette in the whole process and try to follow the associated goal as much as possible. For example: If the associated dropping goal is to move the Geocoin towards the north, don't put it in a cache further to the south.
3. Troubleshooting
There are chances that you may encounter a scenario where there are no Geocoins listed on your "log a cache" page. This usually happens when someone grabbed a geocoin before you and was able to write a log about it on the associated webpage. All you can do now is to revisit the geocoin page, look for the details of the person who grabbed it before you and contact him. Requesting him is the only option left! So, don't procrastinate and write a log as soon as you find a geocoin.
Conclusion
Geocaching is the world's largest community treasure game and has managed to garner a lot of attention from people all across the globe. Geocaching community members are constantly looking for more and more geocoins.
Its increasing craze over the years has given birth to many geocaching platforms like Geocaching.com, GPSGames.org, OpenCaching.com, etc. Among all the listed platforms, Geocaching.com owned by GroundSpeak Inc. is the world's largest treasure hunt website!