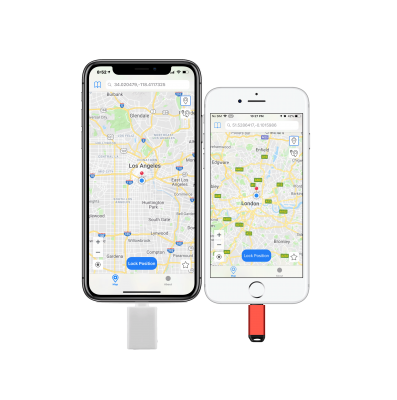 Gfaker Device Plus
Much Stable New Generation Design
Simulate GPS location while charging iOS device
No need to jailbreak iOS device
Embedded 3.5mm audio jack and lightning charging port
Plug and Play Wireless Spoofing
4.0/5
Pros
Perfectly simulates GPS location of any of your iOS device running on iOS version 12.4.1 or below.
Be it iPhone or iPad or iPod, there is absolutely no need to jailbreak your device.
Absolutely safe and extremely easy to use.
Cons
Doesn't fully support the latest iOS firmware version, i.e. iOS 13.
The Gfaker device cost is quite expensive.
No Support for Android devices.
Features
GPS Location Spoofing without Jailbreak: With absolutely no need to jailbreak your iOS device, this tool effectively spoofs GPS Location. All iOS device are supported running on the iOS version 12.4.1 or below.
Wireless Spoofing: You just not need to connect your device to any big computer or software. Simply plug and play this dongle into your iOS device to simulate GPS location wirelessly.
Embedded 3.5mm audio jack and lightning charging port: You never run out of battery while simulating the GPS location location as a charging port and a headset port (3.5mm jack) are also embedded at the bottom.
Compatibility
iOS models to work with(iOS 9 to iOS 12.4.1)
All iPhone/iPad/iPod running on iOS 9 to iOS 12.4.1
Mobile apps to change GPS
Pokemon Go/SnapChat/Instagram/Find Friends/Life360/Find iPhone and other.
| | | | |
| --- | --- | --- | --- |
| | Device Plus | Gfaker Pro | Gfaker Device Mini |
| Price | $198.00 | $198.00 | $198.00 |
| Supported Devices | One at a time | One at a time | One at a time |
| Subscription Type Lifetime | Lifetime (One-off payment) | Lifetime (One-off payment) | Lifetime (One-off payment) |
How to Use the Program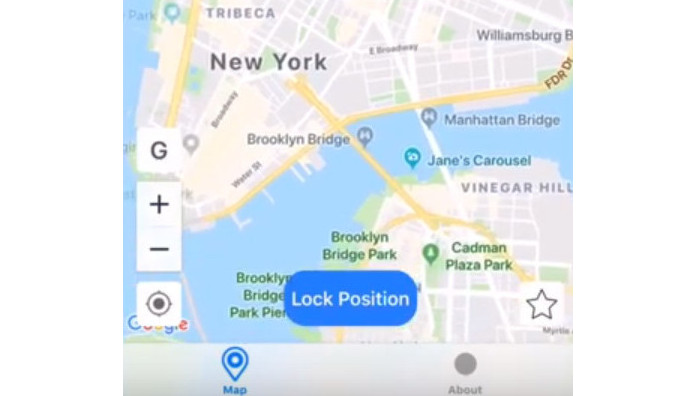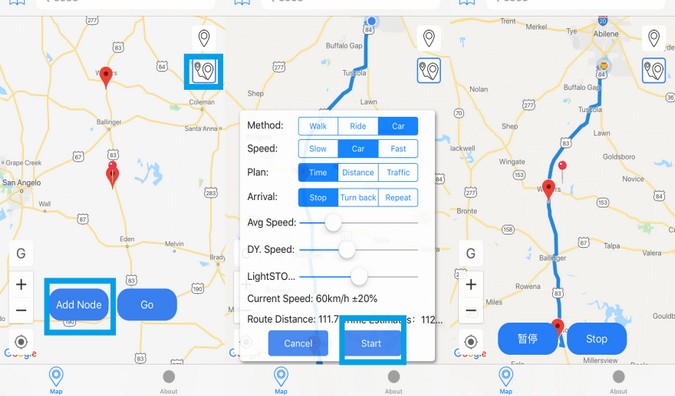 1
insert the gfaker hardware into your computer
2
Search the place on your iphone
3
Choose a mode to start change location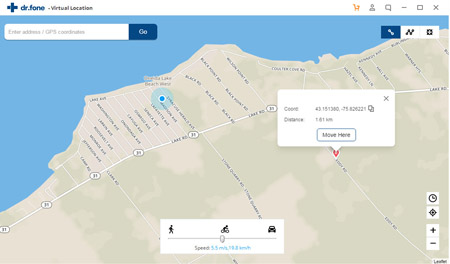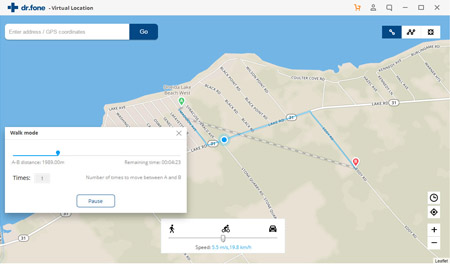 1
In 1-stop mode, select your destination.
2
Confirm your path and click "March".
3
Pause at any point at your convenience.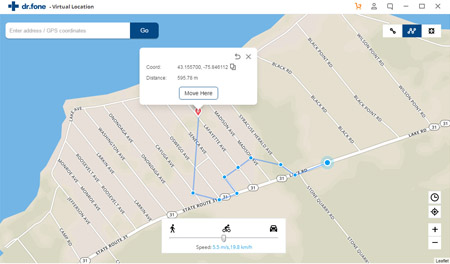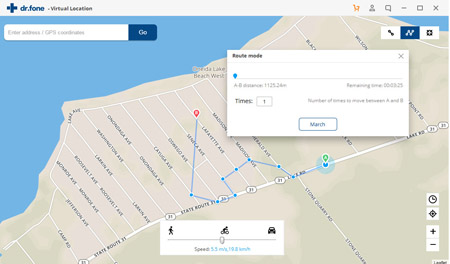 1
In Multi-stop mode, select any places to pass by.
2
Set the times to go back and forth.
3
Pause or march on at any point you like.
User Experience & Reliability
Gfaker Device Plus proves to be working perfectly the saw way as it is advertised. It accurately simulates the GPS location of your iOS device and the quite impressively, the results of spoofed up GPS location over Google Maps and Apple Maps were the same.
Did the program help you? Rate it to let others know.