Are you looking for a solution to fake GPS using Joystick on iOS or Android?
Just like you, a lot of other people also ask me for solutions to fake GPS using Joystick on iPhone and Android these days. This is because a joystick simulator makes it easier for us to spoof our location and move around in the desired way. Mostly, a GPS joystick APK would help you in location-based games like Pokemon Go, Jurassic World, Ghostbusters, etc. Well, in this post, I'm going to teach you how I mock GPS with a joystick on my Android and iOS devices like a pro. Let's begin!
Part 1: What can you do with a GPS Joystick Tool?
There are dedicated Android and iOS solutions out there that can work as a fake GPS joystick tool. Mostly, these applications are used in the following way.
A GPS joystick for iOS/Android can be used to spoof your location to anywhere else in the world.
Using a new GPS joystick, you can also customize your movement in any direction. Since you would move in a more realistic way, it will minimize the chances of getting your account blacklisted.
Most of the fake GPS joystick apps also let us select a preferred speed for walking or running in the route of our choice.
These tools are extensively used in gaming apps like Pokemon Go, Jurassic World, and so on. Though, they can also spoof your location on dating and other location-based apps.
Part 2: A Stepwise GPS Joystick Guide For Android Devices
While there are a few fake GPS joystick apps out there, the one developed by The App Ninjas is one of the most popular tools. Using it, you can easily spoof your Android's location or simulate its movement without rooting it. The app is compatible with Pokemon Go and other popular location-based games. It enables a joystick on the interface with features like teleport mode or walking mode.
Prerequisites
If your device is running on Android 6.0 or a later version, then rooting is not needed else you would have to root your phone.
Firstly, you need to enable Developer Settings on your phone by visiting its Settings > About Phone and tapping on "Build Number" seven times. Afterward, just go to its Developer Settings and select the GPS Joystick app as its default mock location application.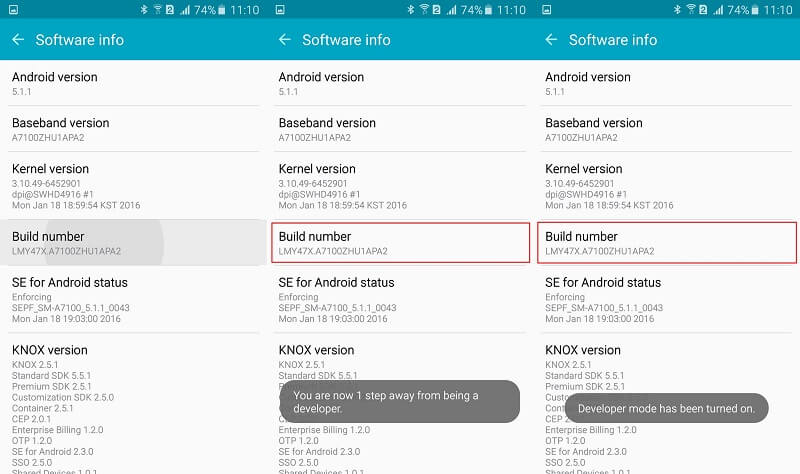 Once you have met these prerequisites, just follow this guide to use the fake GPS joystick APK on your device.
To start with, just go to the official Play Store page of GPS Joystick (by The App Ninjas) and install the app. You can download any other reliable GPS joystick APK as well.

Once the fake GPS joystick is installed, just launch the application, and tap on its hamburger icon to visit its settings.

From its settings, you can mark different speed limits for walking, jogging, and running. You can select a preferred process interval value from here as well.

Now, go to the home of the fake GPS joystick APK and choose to load the current, existing, or a new location. To spoof your location to anywhere else, you can enter its exact coordinates.

Alternatively, you can also tap on the option to load a location through a map. From here, you can just enter the name of the destination to spoof your location.

Once it has loaded the location, a joystick would be enabled on your device. From the icons listed at its bottom, you can start walking, jogging, or running at a preferred speed.

If you want, you can also tap on the map icon (the second option on the top). This will load a map so that you can go to any location and even set a route. There are additional options to walk in a loop or reverse here as well.

To directly change your location, you can tap on the Teleport option from the map or tap on the third icon from the top of the joystick (Teleport mode). Now, you just have to enter the target coordinates where you wish to spoof your location.
Important Note (To avoid an account ban)
Sometimes, users end up getting their accounts (like Pokemon Go) banned after using the fake GPS joystick. To avoid getting your account banned, follow these suggestions:
Avoid using the GPS joystick APK excessively multiple times a day.
Make sure that you don't spoof your location to faraway places in seconds.
Consider a cooldown period in between before changing your location.
Don't solely rely on the GPS joystick APK and naturally play games like Pokemon Go as well.
Try not to use multiple apps to spoof your location to avoid any confusion.
Part 3: How to Use a Fake GPS Joystick to Spoof Location on iPhone?
Since the fake GPS Joystick APK is only available for Android devices, a lot of iOS users also look for a similar solution. For this, you can use a dedicated desktop application or GPS joystick iOS app.
Spoof iPhone Location with No Jailbreak: dr.fone – Virtual Location
If you want to spoof your iPhone location without jailbreaking it, then you can just use dr.fone – Virtual Location (iOS). The application can virtually change your location to anywhere in the world. The spoofed location would automatically be reflected in all the installed apps on your iPhone. Besides that, you can also simulate your device's movement between different spots in the speed of your choice. It also enables a joystick for us to move more realistically. To learn how to use this GPS joystick iOS hack, follow these steps:
Step 1: Launch the iOS location spoofer
Firstly, just install the dr.fone application and launch it to access its fake GPS joystick iOS tool. From the home screen of the dr.fone toolkit, you can launch the "Virtual Location" feature. Also, connect your iPhone to the system and click on the "Get Started" button once you are ready.
Step 2: Teleport to any location of your choice
Afterward, your device would get detected and its present location will be displayed on the map. To spoof its location, click on the Teleport Mode icon, which is the third option on the top-right panel.
Now, you can just look for any location to spoof by entering its name or coordinates.
Move the pin around and adjust it by zooming in/out the map. After getting the right location, just click on the "Move here" button.
Step 3: Simulate your device's movement
Besides teleporting, you can also simulate your device's movement by clicking on the one-stop or multi-stop icon from the top-right corner. This will let you drop multiple pins to form a route that you wish to cover.
In the end, just select the number of times you wish to cover the route and also choose a speed for walking or jogging.
If you want, you can also use a GPS joystick to fake your location from the bottom-left corner of the screen. You can access it from your mouse pointer or keyboard shortcuts to move in the direction of your choice in a realistic manner.
Any Other App to Spoof iPhone Location [for Jailbroken Devices]
While non-jailbroken iPhone users can simply use dr.fone – Virtual Location (iOS), users with a jailbroken device can also explore other options. For instance, you can try Fakey Fake GPS app to do the same. It has an inbuilt joystick to help you move around at any designated location. Besides that, you can also use it to directly teleport to anywhere in the world by simply entering the name or the coordinates of the place.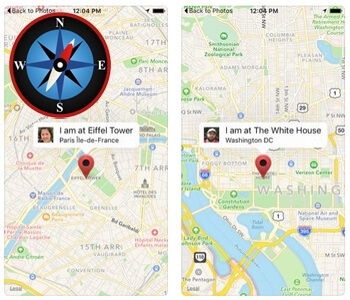 Now when you know how I use different fake GPS joystick apps, you can also do the same like a pro. Since iPhone users often find it hard to mock GPS with a joystick, you can just take the assistance of dr.fone – Virtual Location (iOS). The app is extremely easy to use and supports location spoofing for all the leading iPhone models without jailbreaking them.