One Grindr user had an axe to grind when it came to meeting people on the app. He laments and says:
Why is it that people are not honest about who they are when hiding behind the profile they put up on the app? One time, I started a conversation with someone, which turned out to be great for a while, and when we meet, he turned out to be a shy young man, who is not even sure what he wants from a gay relationship. He was scared, looking around furtively to see if anyone he knew was around, and it put me off"
These are some of the comments that you from fays on Grindr who have turned out to be different from what they put out on their profiles. This article will show you how to meet a like-minded gay on Grindr.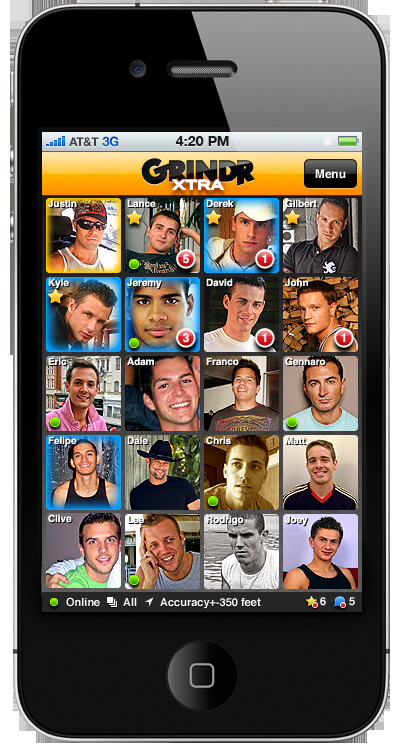 Part 1: How does a gay man use Grindr differently
To get your like-minded gay on Grindr, you need to be able to connect with them in the right manner as well as ascertain that they are truly who they are behind their profiles. This is not easy in this digital world where people can be miles away from you and you may never get to know them well, until the day you finally meet.
However, there are ways in which you can fine-tune your experience and have a better chance of succeeding in getting a guy who is close to what you want. Here are some tips and how-to's that you can follow to achieve this goal.
1.1 Set up the Grindr app differently
It is quite easy to set up your Grindr account.
Start by downloading the app, and inputting your email address, chosen password, and date of birth. Your account will be created instantly.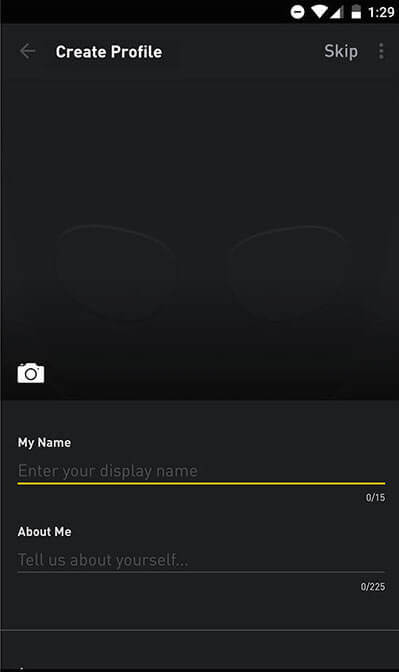 Now you can go ahead and fill out your profile details, and click on the camera to take pictures that you can add to your profile.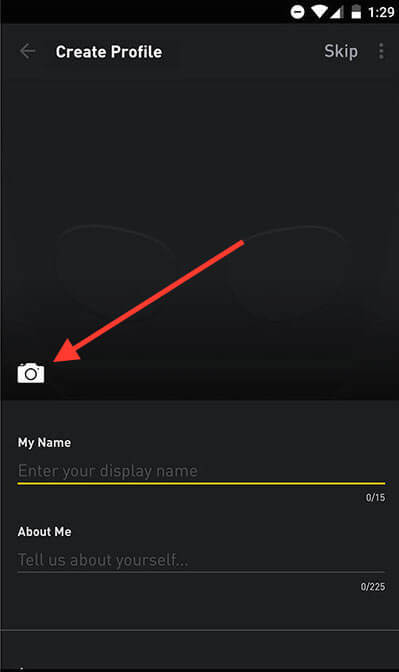 It seems quite easy, but if you want to get your like-minded partner, you have to bear a few pointers on what to do next.
When filling out your "About Me" section, you need to make sure that all information you give is geared towards attracting a certain type of person. This may include asking those that you don't like to stay off, which they rarely do.
Also, make sure that you have the right kind of user name. In the Lingo, there are certain names that you can append to a username to indicate the kind of gay person you are, thereby attracting like-minded people.
Cleaning up your search parameters enables you to narrow down the results that you get. For example, be specific about the ages of the guys you would like to meet, their sexual preferences, etc.
You may also opt to go for the Grindr Xtra option, which allows you to use more features and get better results.
The Grindr Xtra icon is at the top, and you can click on it to upgrade to the premium version.
Use the "Security" feature to narrow down the number of people and the types of people that you want to interact with. You can opt to hide details such as your age and location too.
With Grindr Xtra, you will be able to cut out ads from the app, see up to 600 profiles at one go and swipe through them, and do a lot more that will enable you to meet a like-minded gay on Grindr.
1.2 Visible to only men
There are various types of gay communities on Grindr and you may get unwanted attention from people you do not like.
There has always been a tendency for gay men to dislike attention from trans. This is a personal choice and you should be aware of how to change who can see your profile on Grindr.
When setting up your profile, you can easily select the kind of people who should view your profile. You can specify if you want your profile to be seen by women and trans, or if you simply want to meet men.
1.3 Fresh bio and upload photo differently
Your bio or "About Me" information has a profound effect on the kind of people that you will meet. You should be more specific and honest within your bio and try as best to put off people you do not want to see without being disrespectful.
Do not include profanity on your bio if you do not want to meet trans. You can politely say that you prefer men in your bio.
The kind of images that you upload will also determine the kind of people that you will meet. If you want to have a long-term relationship, then it would be best to upload photos that depict the same. Photos that show you on a beach will tend to lure in people looking for a quick hookup. Images of you at your home or office could elicit attention from professional gay men.
Your bio and the images you host on the app are very important in weeding out the chaff so you can get a like-minded gay on Grindr.
Part 2: Tips and tricks for gay dating on Grindr
Getting quick and accurate results when searching for like-minded gays on Grindr can be a game of chance. However, with a different approach as to how you interact on Grindr, you can narrow down the search and get a great partner within a short time.
Here are some tips and tricks that you can use to find a better match on Grindr:
2.1: Establish your mindset
People use Grindr for all kinds of meetings. You may be looking for a quick hookup or a long-term relationship and you must let people know from the get-go.
You need to be clear about the kind of relationship you are looking for. Is it a secret relationship or one that you can flaunt in front of the whole world; are you looking for friendship or dating. Being real about these aspects will enable you to create a profile that will attract the kind of people you want to meet. If you want to just have gay friends who you can hand out with, then be clear and people looking for more will keep off your profile.
Add as much information on your profile, so people can better understand you. If you are vague, then you will invite a lot of unwanted attention, but if you are specific and say that you simply want friendships, then those looking for dating will keep off.
2.2: Use the right pictures on your profile
Pictures can tell people more about you than words can. When people are looking through profiles on Grindr, the first thing that they consider is the pictures that they see.
It is advisable to put out a wide range of pictures, which will humanize you to the people you want to attract.
If you have all your pictures taken in a studio, people will not get an idea of how you are when you are out in the streets.
Take indoor and outdoor pictures that show you in a wide range of environments taking part in many activities.
Selfies are quite popular, but you should also try to include candid pictures, which show you in your natural element. Have someone take pictures of you when you are having a quiet cup of coffee in your favorite restaurant. This will humanize you and make people more attracted to your profile.
Also, make sure that the pictures you add to your profile are high-quality photos. Having a bleary image is not attractive at all, and shows that you do not care about your identity that much.
A phone that runs Grindr will also take great pictures, so make sure that you take them in well-lit areas so they are clear and people can better see what you look like.
You should also include pictures that show your face unless there is a particular reason why you fear showing your face. If you do not show your ace, explain in your profile why this is so.
2.3: Know how to chat with people
Many Grindr users have a huge problem when it comes to starting a conversation with people on the app. All you have to do is imagine how you would approach a person in real life if you met at a club or other social function.
A simple "hello, how are you?" is an acceptable way of starting a conversation. You don't have to overthink it and try to make a huge impression at the start. If you are a gay Casanova, then you might think of something clever and catchy, but don't sweat the introduction too much.
If you go through the profile and see that there is something specific that stands out, you may start by discussing that. For example, if the person loves dogs and you love dogs too, discussing dogs could be a great way of starting the conversation.
One thing that people get stuck in is the cycle of greeting and not moving on. Every chat is about knowing how the ay was, and there is nothing that you talk about to move the chat towards more important aspects of your connection.
Getting past the introductions can simply be about discussing things that you love in common, getting to a place where you are both comfortable about discussing personal things, or simply get on a limb and ask if the person is interested in a connection – a coffee date, a drink, going out to the club, etc.
The real goal is to get to know about the values that bring you two together. The only way to get to this point is to start talking about things that matter. Don't be afraid to cross this line; get off the safe zone of talking about the weather, and find out deeper things about you and your partner.
2.4: Meeting up
When meeting up with someone you met on Grindr, you need to be comfortable and safe so you can be yourself.
It has happened in the past where people on Grindr were lured to meetings only to be molested by homophobes. You should make sure that you meet up in a safe place, with lots of people around, and do not run off for quick hookup sex.
You need to honest about what you want before you go out for a physical meeting. This will help you narrow down the place that makes you comfortable for a first meeting. Let your partner know the reasons why you want your first meeting to be at that place. There is nothing wrong with letting them know that you want to be safe and comfortable for your first meeting and therefore you should meet at the local coffee shop.
Meeting is great since you get to know the real person. You will get to learn more from a meeting than you would from months of chatting on the app. Take advantage of the meeting to iron out any uncertainties that may be there. Let the person know what you would like in the future and see how they react to that.
Part 3: How to explore more gay matches
Grindr uses your device GPS location to send you profiles that you can match with. What happens if there are no compatible matches within your area? This is where spoofing your location comes in. You can make your iPhone display a different location so you can meet the right kind of people. If you are 1,000 miles away from New York and want to meet a guy from the city, then you can spoof your location and let the device show that you are within New York.
3.1 Explore more gay matches on iPhone
Use dr. fone virtual location (iOS) to change the location of your device. This is a powerful tool that you can use to teleport to any part of the world.
Features of dr. fone virtual location (iOS)
Teleport to any part of the world
simulate movement like you were in a car or riding a bike
Comes with a joystick feature that allows you to move independently on the map
Works on all apps and games that need location data
A step-by-step guide to spoof your location using dr. fone virtual location (iOS)
Start by downloading dr. fone from the official download page, install it and launch the programs
From the options feature, click on "Virtual Location" and then connect the iPhone to your computer using the original USB cable. Once the iPhone is recognized, click on "Get Started".
You will now see the actual location of your iPhone. If the location is not the correct one, click on the "Center On" icon found in the lower area of the window. This will quickly reset the location to the correct one.
Go to the "teleport" mode by clicking on the third icon on the upper right side of the screen. Now type in the name of the location you want to spoof and then click on "Go". In the image below, you can see someone teleporting to be in Rome, Italy.
dr. fone will now know that you want to list your location as being in Rome, Italy, Click on "Move Here" and your location will be changed.
The beauty of dr. fone is that once the location has been spoofed, it will not change until you change it once again. This means that all your apps and games that need GPS location data will show that you are in Rome, Italy for as long as you want.
This is an image of the location displayed on a map.
This is an image of your location displayed on your iPhone.
As you can see, using dr. fone to spoof your location can help you meet more people on Grindr and enjoy a fruitful dating or hookup experience.
3.2 Explore more gay matches on Android
Just like you can spoof your location on an iOS device using dr. fone virtual location (iOS), you can also do the same when using Grindr on an Android device. These general steps can be followed using any GPs spoofing app from Google Play store.
Start by going to Google Play Store and typing "GPS Spoofing Apps" in the search box. You will get a list of apps that you can use. Check the ratings and choose the one with the highest star rating.
Next, go to the settings menu by pull down the notification shade and then tapping on the gear icon. You may also do this from the Android home screen. Once you are in settings, go down to the bottom and choose the "system" option.
Next, choose "about" and then hit the build number until you get the notification that you have enabled developer options. Hit the back key and then select the developer options menu.
When you are in the developer options menu, go to the top of the list and make sure that the toggle is set to the "On" position. Go down through the list and then select the "Mock Location app" option. Now you may select the GPs spoofing app that you downloaded and installed.
The final step involves opening the GPs spoofing app from the Android Home Screen, and then use it accordingly. Most apps will ask you to pin your location, just like dr. fone. Input the location you want to teleport to and then hit the "Go" button; your android GPS will be changed to the location that you selected.
Now you can easily look for Grindr users in the location that you have chosen.
In conclusion
When using Grindr to date gays, you should be sure that you meet like-minded users and avoid the stress associated with meeting the wrong partners. Make sure that you meet people who add value to your life, whether they become friends or you have a deeper relationship with them. Be truthful and customize your profile to attract the right kind of people.
If you do not find the people you want within your geographic region, you can spoof your location on iOS using dr. fone and on Android using any app that you download from Google Play Store.
Grindr has a lot to offer, and you may consider the premium Grindr Xtra to have more control over who sees your profile and get better results when searching for partners.