World's largest gay chat network, Grindr, has recently unveiled its App update. It has lead to a lot of buzz in the international gay community, especially those who haven't created their profile, What's new in the updated version of the Grindr.
According to them, they have made genuine efforts to make the new Grindr App faster and better and included the latest features that help you find the right one. Before we get into the details of what sort of improvements have been done and talk about the features, it is imperative to have a quick understanding of this social App and why it is so popular worldwide.
Part 1. Do You Know Grindr?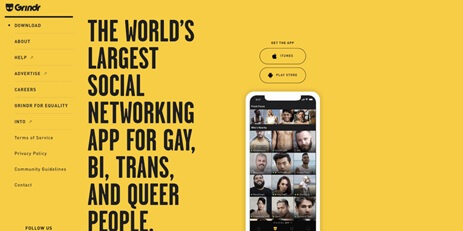 Launched in the year 2009, Grindr is one-of-its-kind social networking and dating app for queer, gay, transgender, and gay people. The Grindr new update works with both iPhones and Android devices. Just like Tinder, this App connects people based on their geographical location. As per the latest data available, this social application has been downloaded by over 10 million users across the globe ever since its launch.
While Grindr has been popular for helping people find casual dating and hookups, it also helped many individuals of the LGBTQ weave lasting relationship.
The Grindr app is strictly for adults above the age of 18. Both on the Google and App play store, it has been rated 17+.
Grindr is a location-based social network that connects people who are in close proximity. You can easily download the app from the play store, it works with both Android devices and iPhones.
When you've installed the app on your smartphone, the next step is setting up your profile just like for Tinder or Facebook. Your profile will include your one pic, a crisp bio that tells who you really are here, you can describe all your hobbies and interests, but keep it short.
You'll find guys listed in order of their proximity to you. You also have the freedom to turn off the location functionality.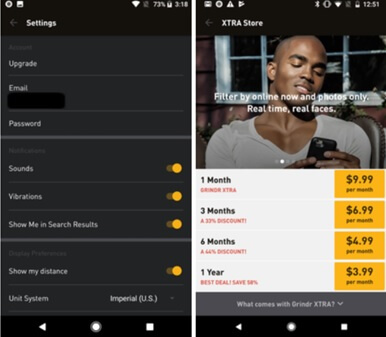 The new Grindr App has both free and paid versions. For the paid version, known as the Grindr Xtra you can expect six times more the number of guys and interests in your locality. This will cost you 21.99 Euros for three months. 35.99 Euros for six months, and 53.99 Euros for nine months.
The Xtra package also comes with the additional benefit of letting you search for guys all across the globe, and make connections with them. So, if you are looking for broad options when it comes to finding someone special, then upgrading your subscription is worth a try.
Salient Features of Grindr Xtra
No Banner Ads, No Interstitial Ads
Unlimited Blocks & Favorites
Chat, Tap and Favorite Users via Explore Mode
Quick-Send Recent Photos
Online-Only View
More Grindr Tribes
Part 2. How to Use the Grindr App?
Step 1: Download the new Grindr app from the Google or Apple play store, and install the application on your smartphone.
Step 2: Open the Grindr App, it has an orange mask icon.
Step 3: When you open the App, at the top-right corner you'll the Sign-up button, click it and move to the next step.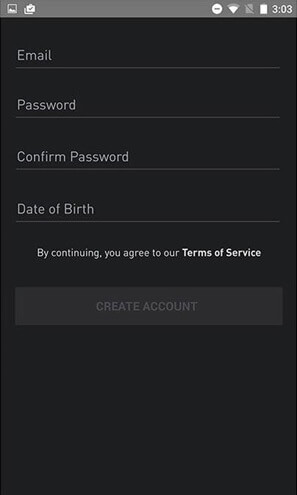 Step 4: Fill out the quick form for the new Grindr account, which includes a valid email ID, create a password, and confirm your birthdate. If you can also create your account using your existing Facebook or Google account.
Step 5: Now, read all the terms and conditions of using this app and then hit the proceed button. The pop-up of confirmation will appear; you need to accept that and move ahead.
Step 6: Next is following the step-by-step instruction of the Grindr App to set up your profile. Add a profile photo, your display name, about yourself, enter age, and what you are looking for. Providing these details will help Grindr to find the right match for you.
Step 7: When you have added all the basic information, tap the next icon after that your profile will be love. You can always come back and edit the details anytime.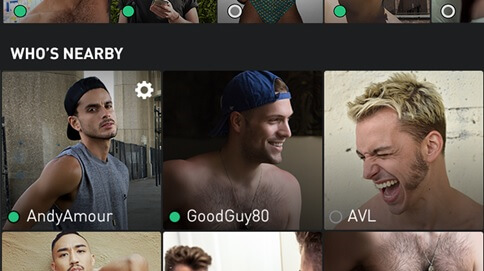 Step 8: Open the Grindr App again, you'll see an icon bar at the bottom of the screen, click it, and there you'll get the Who's Nearby. Under the icon, you have several features, like adding users to your favorite, explore users in your area, the speech bubble shows your recent messages.
Step 9: Adjust your setting; this will give you better control over how the App finds the match for you. Tap on your own profile photo, then the entire settings will appear.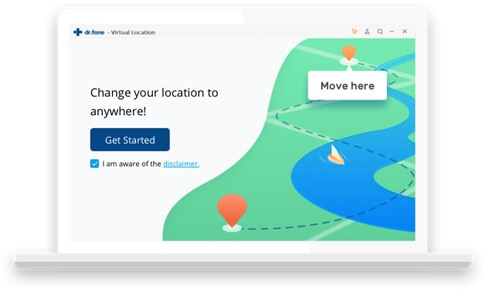 One key drawback associated with the Grindr App is that it only lets you find people nearby, and if you want to broaden the map of search, you need to buy the paid version. However, there is another solution, if you don't want to spend extra dollars on buying the subscription, it is dr.fone App Download this App on your smartphone, and you can easily change your phone location, even without stepping out of your house.
Part 3. Is There Anything New in the Updated Grindr
Last, we need to know what changes have been done in the new Grindr app. Let's check out :-
Grindr is Faster & Better
Customize Your Profile to Share More About Yourself
More Ways to Chat With People Around the World
Filter Your Search to Find What You Want'
Star Your Favorites and Block Others
New – Assemble Your Crew With Group Chat!
Browse Re-Designed Profiles With Bigger Photos
More Ways to Chat With People Around the World
Send Your Location and Make It Easier to Meet
So, why think or rethink, download the new Grindr update and find your best mate today.!