If you are a person who always rely on the GPS services in your iPhone, this article is a must-read for you. We often take help of locations while travelling to a new place. Apart from this, there are lots of location sharing apps available through which one can be assured where their near ones are. However, in such reliability on GPS, it is essential to know about accuracy of GPS on iPhone. We, through this article will help you know about iPhone location accuracy as well as share you some tips on what to do if this stops working in your device.
Part 1: How accurate is iPhone location data?
Well we can't actually state the exact figures or particularize with a term to tell the accuracy of GPS on iPhone. However, it is indeed true that the more you use a GPS based app in your device, the more iPhone GPS accuracy will increase. Also, the more GPS feature is being enabled and used, the higher the accuracy of GPS on iPhone. Putting in simpler terms, GPS or location services of your iPhone keeps on trying to get the signals and as it advances, the results of accuracy can be enhanced and assured.
Apart from this, it will not be wrong to say that the date and time needs to be set correctly in your iPhone. This is because the GPS starts to predict from where the satellite signal initiates when you are having accurate date and time set. As a result, it gathers signals more quickly and increases the accuracy.
Part 2: iPhone vs. Garmin vs. Android: which GPS is the best?
iPhone GPS: Well iPhone has a GPS chip with the help of which you can ascertain your location. This chip works together with Wi-Fi networks and cellphone towers and therefore it can be called Assisted GPS 0r AGPS.
Android GPS: There is a slight or no difference between the performance and features of iPhone and Android GPS. It also employs AGPS and performs better than the traditional GPS.
Garmin GPS: Garmin is a physical GPS device and like any other GPS service, helps to track your location. There are a variety of options you can choose from for getting one.
| | | | |
| --- | --- | --- | --- |
| Features | iPhone | Garmin | Android |
| GPS Precision | iPhone GPS accuracy depends on its usage. The more you use the more it increases | Garmin GPS proves to be having a high accuracy | Android GPS is believed to work fast in order to find the location and hence GPS precision can be considered as good. |
| Rugged/Reliability | Can be considered moderately reliable as it works faster than any traditional GPS. However, ruggedness is not what iPhones are made for. They are delicate. | Garmin has relatively better measures of protection to make it rugged and reliable to use. | Android goes same as iPhones - reliable but less rugged. |
| Ease of Use | Of course easy to use as there is no extra efforts for chip installation etc. The GPS system comes inbuilt. | Garmin GPS is not simpler to operate if compared with smartphone. Despite the easy map loading, phone apps provide hassle-free operations. | As iPhone, Android also uses inbuilt GPS system and therefore easier to use. |
Which is the best?
In our view, three of the GPS carry importance on one pretext or the other. However, having Garmin GPS in today's world where everyone carries Smartphones can be a little inconvenient. When you get the advantage over your phone, it somewhat eliminates the need for carrying Garmin itself. If you have it (Garmin), carrying two devices at a time can be troublesome.
Also, phones have the capability to enable you to decide whether to turn on GPS or not. Apart from this, using a Smartphone's GPS allows you to store browser pages that can have photos or paths descriptions etc.
Part 3: How to tweak iPhone location accuracy settings?
iPhone location accuracy settings are simply designed to help you get the precise location where you are. However, this precision basically depends on various things like your environment or where you are etc. Also, there are times when GPS of your device finds it difficult to locate you and give you the exact location so that you can share with your near ones. Therefore, doing some things with the accuracy settings of GPS on iPhone, you can improve it. Here are some things to keep in mind.
Firstly, you always need to make sure that your device's location services are turned on. And to do that, all you need is to go to "Settings" > "Privacy" > "Location Services" > toggle it on.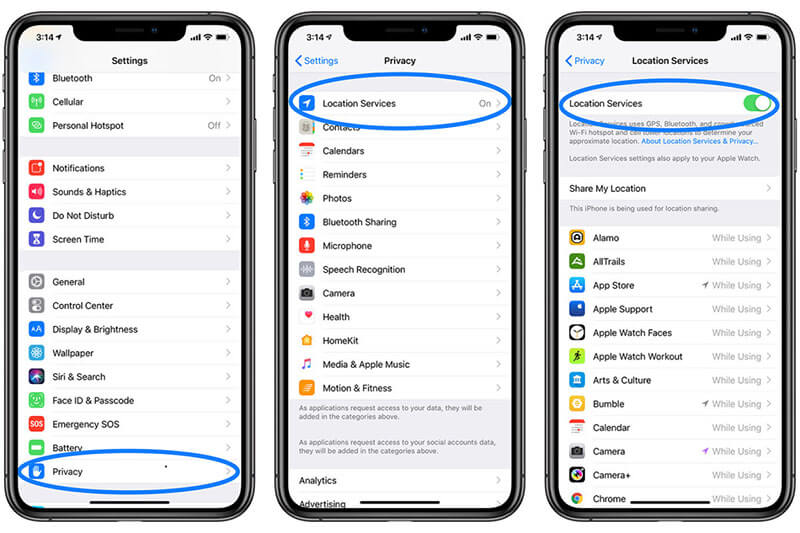 Keep the Wi-Fi turned on even you are not willing to use it. This will let the maps know the nearby locations of your whereabouts.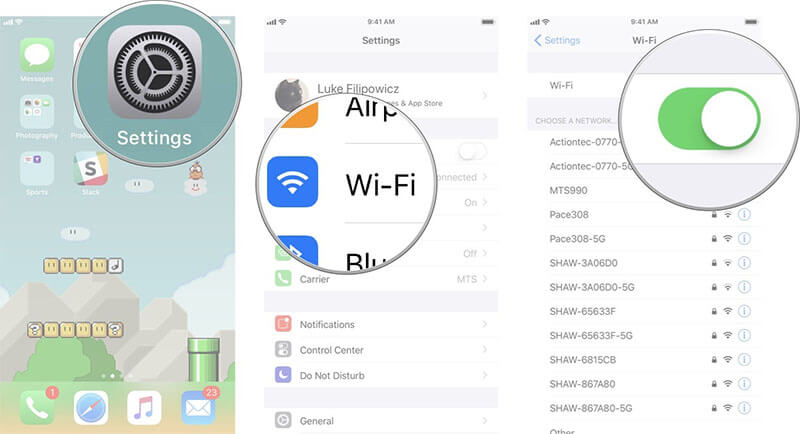 Set your battery to the low power mode.
Part 4: 5 Fixes to iPhone location accuracy not working?
Well! When location accuracy in iPhone refuses to work in an appropriate way, you can some things you can try to fix it. In this section, we will be showing you what steps you can take to fix the accuracy of GPS on iPhone. Let us begin.
4.1 Force Restart
One of the things that can surely help you fixing such minor issues in your iPhone is to force restart it. Here are the steps for various models.
iPhone 6/6S and previous models:
Press the "Home" button along with the "Power" button for nearly 10 seconds. You will see the Apple logo on your display. Once you see, release your fingers from the buttons. This will force restart your device.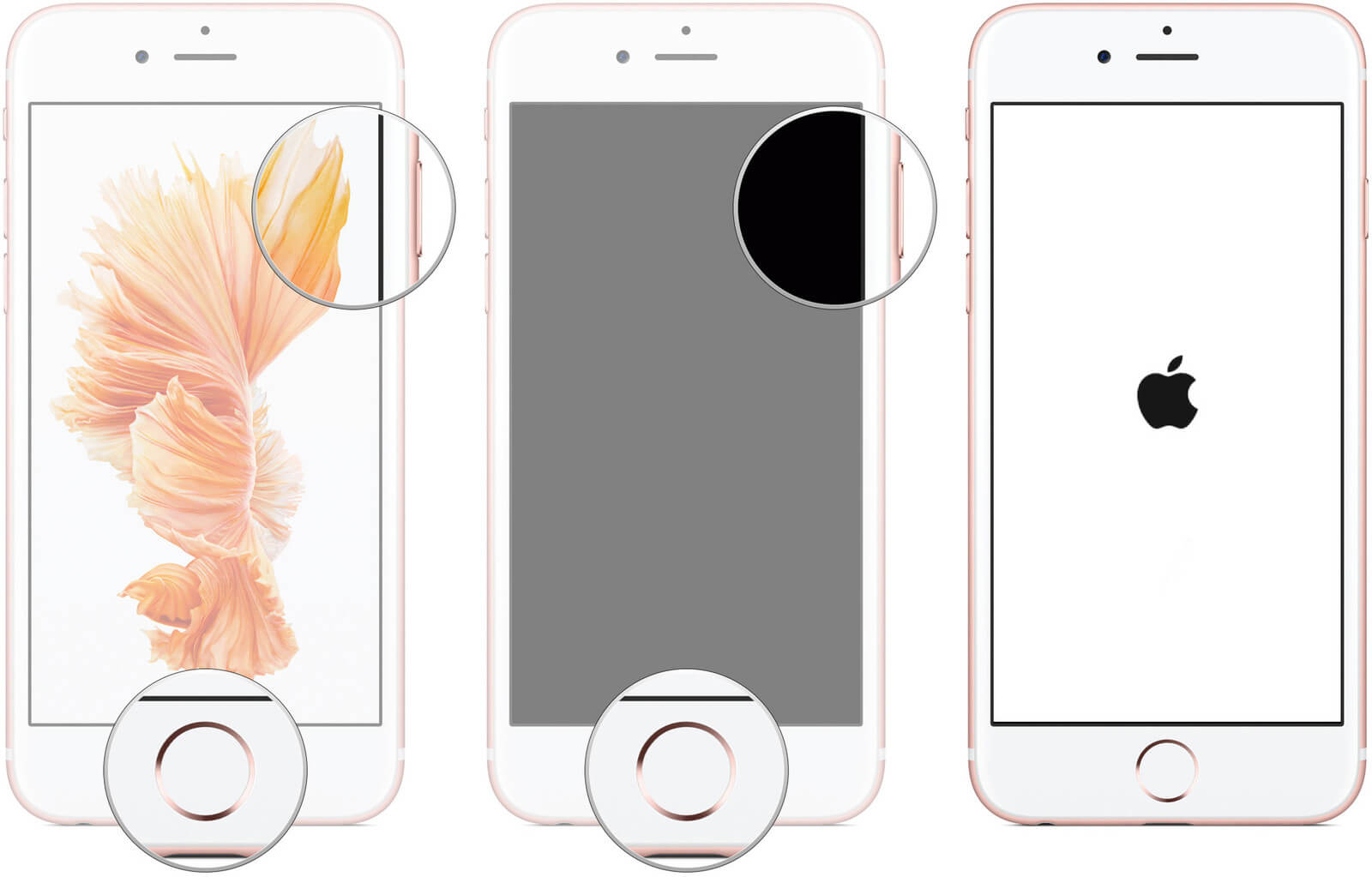 iPhone 7 and 7 Plus:
For these models, you need to press the "Power" and the "Volume Down" keys together for 10 seconds. When Apple logo comes into your sight, you can leave the keys.
iPhone 8 and later:
Press the "Volume Up" button and release it quickly. Now, tap on the "Volume Down" key and release it. Subsequently, press the "Power" button for 10 seconds until you see the Apple logo.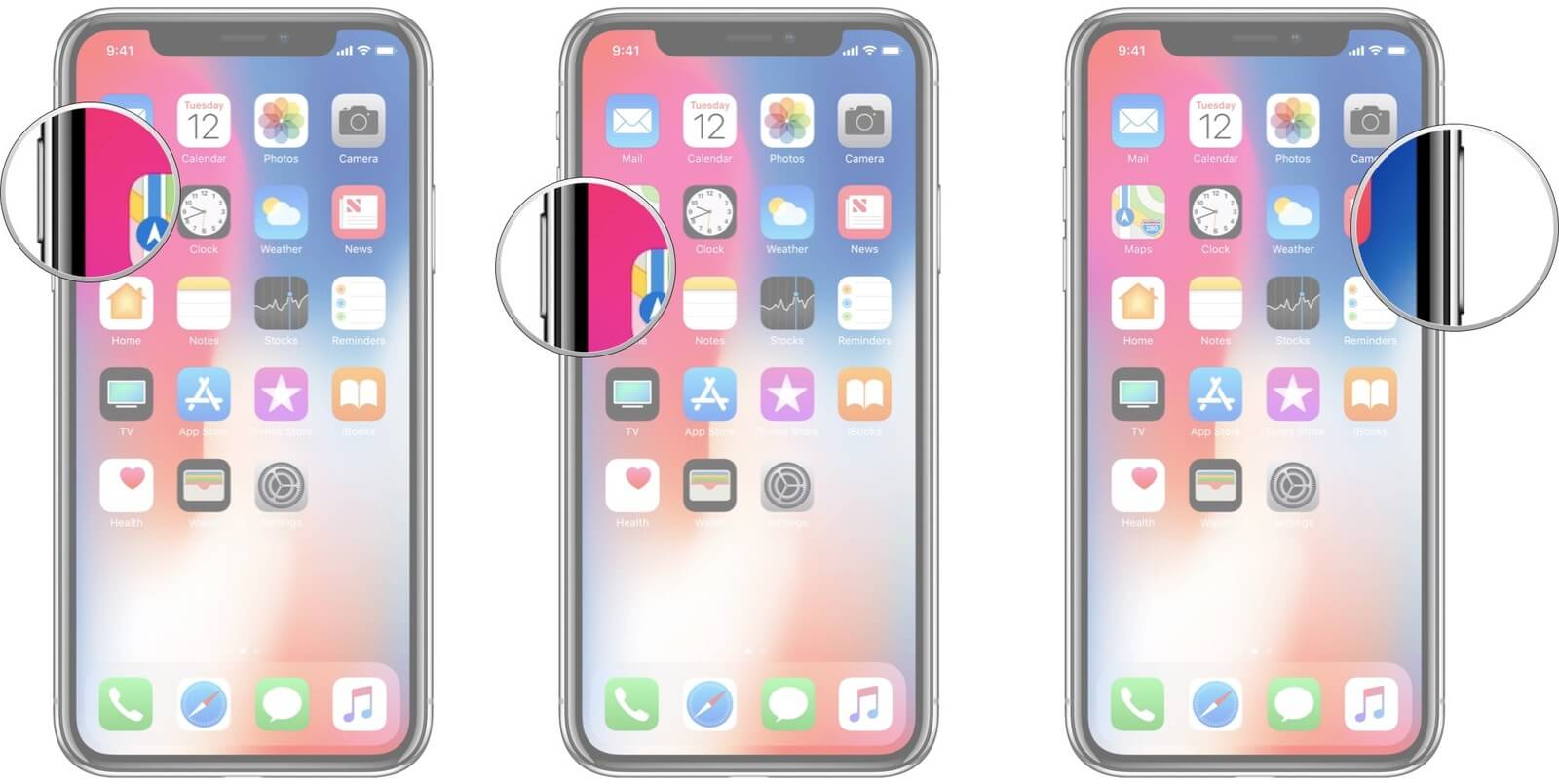 4.2 Airplane Mode
Another simply way to fix the issue that can cause no harm is to toggle on Airplane mode and then turn it off. Many issues related to services, Wi-Fi, networks are easily resolved through this simple workaround. Here is what to do:
Step 1: Open "Settings" in your device.
Step 2: Head to Airplane Mode" and turn it on. Stay there for 20 seconds.
Step 3: Tap on the switch again to turn it off now. See if the issue stays or not.
4.3 Update Software
Your device is not free from the issues if you don't update your software timely. Hence, as the third fix, we would like to suggest you to check the available updates. This is how you can fix the iPhone GPS accuracy setting not working issue.
Step 1: Go to the "Settings" to begin and then head to "General"
Step 2: Look for the "Software Update" option and then go along with the prompts.
4.4 Reset Network Settings
Invalid network settings are closely related to the issues like iPhone GPS accuracy setting not working. Hence, make sure to reset it once to do away with the problem.
Step 1: Start with "Settings" and go to "General".
Step 2: From the "Reset" option, tap on "Reset Network Settings".
Step 3: Confirm your actions to proceed. Enter passcode if asked and you are good to go.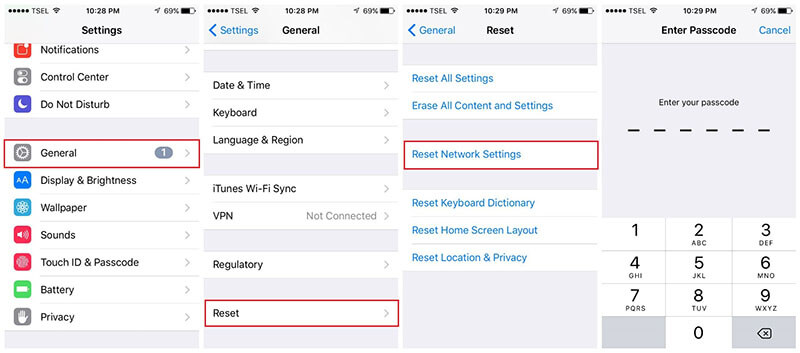 4.5 Date & Time
As we have mentioned in the beginning, date and time in your device should be precise in order to let the GPS works accurately. So, please ensure that date and time settings are not wrong in your device to fix the issue. This is how you can go for this.
Step 1: Open "Settings" to begin as usual.
Step 2: Hit on "Date & Time" and tap on the "Set Automatically" option.