"How to enable location services on iPhone? I want to send my location to my friends, but my iPhone says that the location services are not enabled on it."
If you are an iPhone user, then you might already know about the location services feature. Just like every other smartphone, it is also an inbuilt feature in iOS devices that keeps a track of our present location. Ideally, the iOS location services can be used to navigate to a place, share our whereabouts, play AR games, and do so much more. In this extensive guide on Apple location services, I will let you know how to enable the feature and use it with various apps.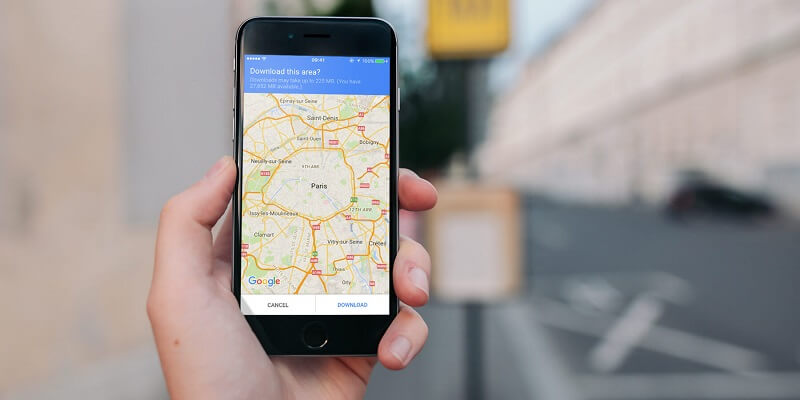 Part 1: Where to Find the Location Services on iPhone?
To start our guide, let's get to know how to find location services on iPhone and enable/disable it. Since location services are already present in every iPhone model, you don't need to install any third-party solution. To learn how to enable location services on iPhone, just follow this simple drill.
Step 1. Firstly, unlock your iPhone and go to its settings by tapping on the gear icon from its home.
Step 2. Now, navigate to its Settings > Privacy and tap on the "Location Services" category from the list of options. In the older iOS versions, you can find it under Settings > General as well.
Step 3. Visit the Location Services option and just toggle on or off the feature to enable or disable it. If you toggle it off, then you will get a warning prompt and you have to tap on the "Turn Off" button to confirm it.
Step 4. Under the Location Services page, you can view the list of all the apps that can access your location. You can just grant or revoke the permissions of these apps to access the location services from here.
Part 2: What can Apple Location Services be used for?
From tracking our device to navigating to any place, the location services on iPhone can be used in different ways. Let's quickly have a look at these major applications of the iOS location services.
2.1 To track a lost or stolen iPhone
This has to be one of the major features of the location services on iPhone 7, 8, X, 11, and other models. In case if your phone is lost or stolen, then you can just use the location services on iPhone to find it. For this, you have to take the assistance of iCloud's Find My iPhone feature in the following way.
Step 1. Simply go to your iCloud settings and visit the Find My iPhone feature. Make sure you turn on the Find My iPhone feature from here and that the iPhone location services are not off.
Step 2. Now, whenever you lose your phone, just go to the website of iCloud and log-in to the linked Apple ID. From its home, go to the Find My iPhone feature to open its interface.

Step 3. Go to the "All Devices" dropdown and just select the lost device from the list. This will automatically display its present location on a map-like interface with an option to ring it as well.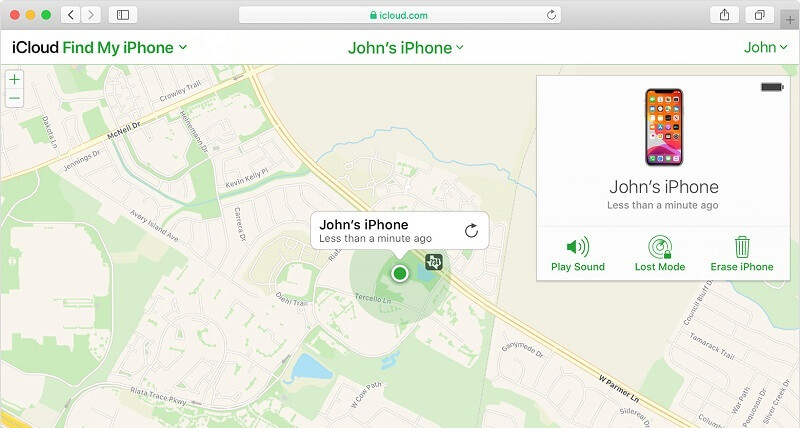 2.2 To Know the Whereabouts of your Friends or Family
Apart from tracking your own device, the iOS location services can also help us keep track of our friends and family. For this, you can use the Find My Friends application that provides a seamless social location-sharing feature. Once the location services are enabled, you can follow these steps to use Find My Friends.
Step 1. Firstly, just unlock your device and launch the Find My Friends application on it. Tap on your profile and enable the option to share your location.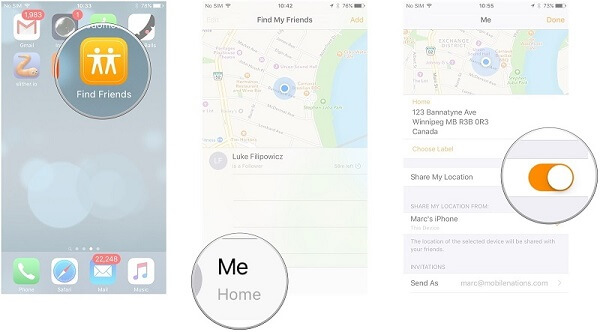 Step 2. Now, to add your friends and family, just launch the application again and tap on the "Add Friends" feature. You can send a request to any contact to share their location.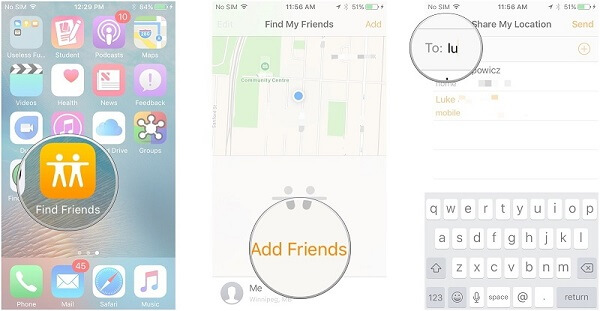 Step 3. Once the other user has accepted your request, you can view their real-time location on Find My Friends. Furthermore, you can also set geofences to get notified when the user would check-in or check-out (after getting their permission).
2.3 To get Location-based Push info for Weather and Other Apps
There are several push services like the Weather app that also use the location services on iPhone. For instance, with the help of the Weather app, you can know about the real-time stats related to your present location like its temperature, precipitation, and more. For this, you can just enable the location services on iPhone and make sure that the Weather app can access it. Now, whenever you would open the Weather app, it will display the relevant stats for your current location.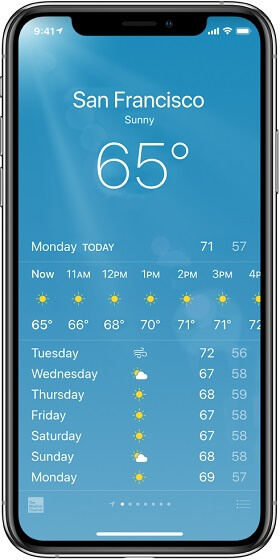 If you want, you can tap on its hamburger icon from the top to access more options. From here, you can manually add the cities that you wish to access from the Weather app as well.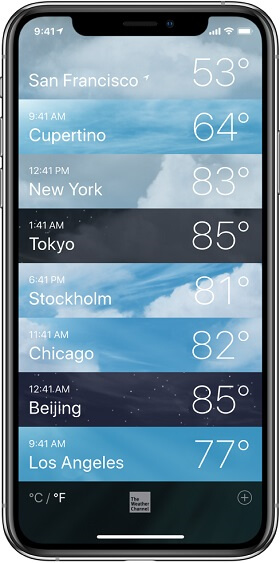 2.4 To Play AR Games
These days, several augmented reality games also take the assistance of our location for their features. Some of these popular AR games that you can play on your iPhone are Pokemon Go, Ingress, Walking Dead, Monster World, Ghostbusters, and so on. Once you open these apps, they will access the nearby location and would provide different features. In some apps like Pokemon Go, even the distance that you cover would be used for various gameplay options.
2.5 To use Maps and Conduct Navigation
This is one of the most popular uses of the Apple location services. Ideally, you can take the assistance of its native Apple Maps or any third-party application like Google Maps or Waze. If you are using Apple Maps, then you can just lookup for any place from its search and tap on the location card to get more options. To start the navigation, just tap on the "Directions" feature as it will automatically start navigating from your current location to the selected place.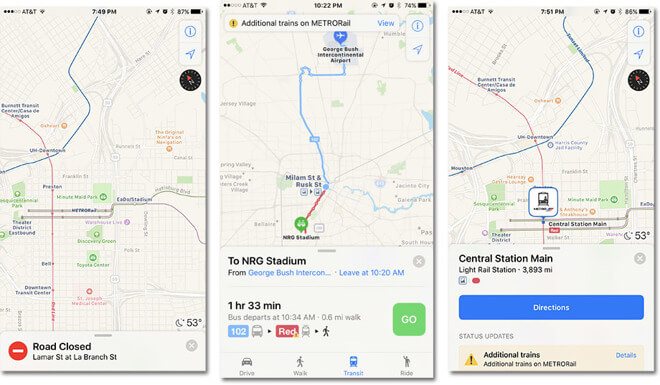 2.6 To Share Location via Social Apps
If you think you are stuck somewhere and you need to share your location with your friends, then this option will come handy. Almost every major social app like WhatsApp, WeChat, LINE, etc. lets us share our location with our friends. If you are using WhatsApp, then just open any conversation and tap on the attachment option. From here, choose to share your location with the user. You can either share your present location or even share your live location for the duration of your choice.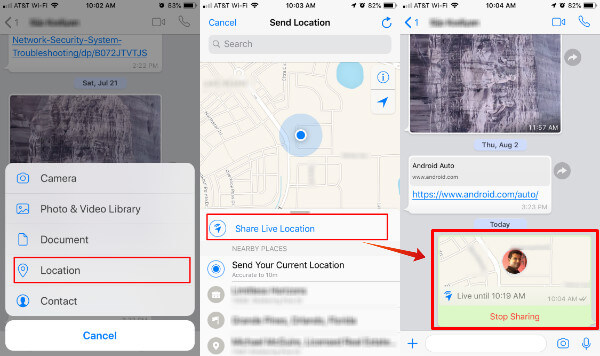 There you go! I'm sure that after reading this guide, you would be able to make the most of the location services on iPhone. Firstly, I have listed a simple solution on how to enable location services on iPhone. Besides that, the guide has also included ways to use the iOS location services for Find My iPhone, Find My Friends, Weather, Maps, and other major apps. Go ahead – enable the Apple location services on your device and use it with these popular applications like a pro.