Everyone is aware of Pokemon GO, which was released in the year 2016 by famous developer Niantic. It is one of the most famous AR games globally, which now has millions of active users around the world. Pokemon GO is a location-based game that uses your Smartphone's GPS to track your location.
It also uses mapping technology to simulate all Pokemon users from around the world. In this game, you have to catch the Pokemon by walking on the streets and in the cities. You need to physically present in that particular area to catch a Pokemon of that location.
However, practically it is not possible for you to be present at different locations all around the world. So it restricts your capability to catch more characters. This is where location apps like PGSharp for android fake and Dr.Fone -Virtual Location (iOS) come in handy.
Let's know more about PGSharp!
Part 1: Can You Spoof Pokemon GO with PGSharp?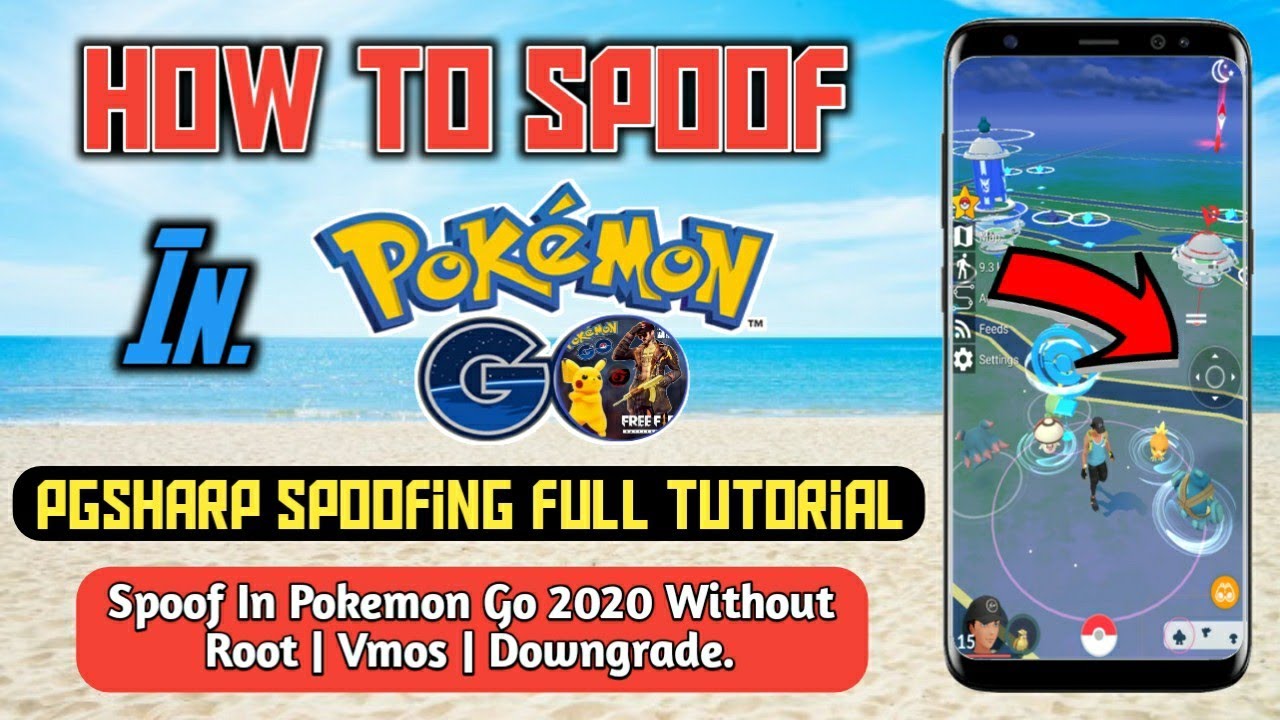 Yes, you can easily spoof Pokemon GO in 2020 with PGSharp without compromising your safety and security on android devices. Well, spoofing is an illegal way to play Pokemon Go, and if you got caught, there are chances that your account can be suspended. If you use reliable apps like PGSharp and change your phone's settings, you are safe to play the game with the fake location.
In the past, you used multiple apps to fake your GPS location, but with PGSharp, you do not need any other app. It is very easy to use and easy to install, as well.
Further, the app works fine on both rooted as well as non-rooted android devices. You do not need to root or jailbreak your device.
Safety Features of PGSharp
Most people think that spoofing is not safe at all, and they are somehow right. There are spoofing tools that only use longitude and latitude, which lack accuracy as well as speed. But if you choose an app with proper safety features and follows the technical aspects, you are safe to use a fake location. PGSharp app asks for your latitude, longitude, accuracy, speed, and altitude. The following are some of the features of PGSharp.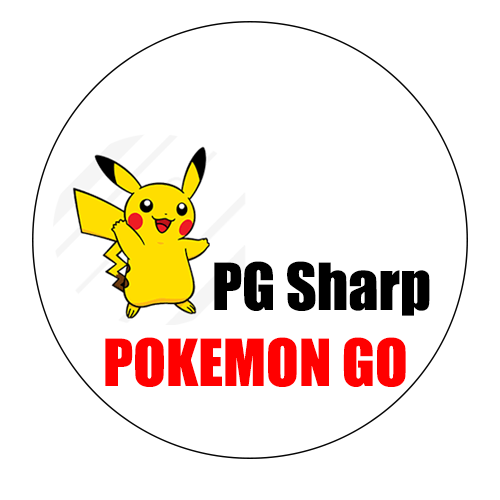 With PGSharp app, you do not need to reinstall any additional fake location app.
You will get embedded fake GPS Joystick with it.
There is an auto walk feature, which helps you with hatching eggs.
The custom walking speed feature of PGSharp allows you to adjust the speed of character in the game.
Teleport is there, which you can only select by location on the map, and you can also teleport to the desired location.
All in all, PGSharp is a reliable and authentic tool. It also offers countless safety features and also saves you from getting caught while playing Pokemon GO from a virtual location.
Part 2: How To Catch Pokemon with PGSharp?
To catch a Pokemon with PGSharp, first, you need to uninstall the official Pokemon GO app from your android smartphone. After this, you need to install the PGSharp app on your phone. You can download and install the PGSharp APK from the official PGSharp website.
2.1 How to install PGSharp?
You will need a PTC account for installing the PGSharp on your device.
After creating a PTC account, go to the official site to download the app.
Once the download is completed, install the PGSharp on an android device.
For installation, you need a beta key, which you can get online with few efforts.
After filling in the beta key, you are ready to use the app to catch Pokemon.
2.2 How to get PGSharp free beta key?
To get the free beta key, you need to open the server again and again as it appears only for some time, and then the server changed. Here is the way to get a free beta key.
Step 1: Go to the official PGSharp site.
Step 2: Move down to find the sign-up button for a free trial.
Step 3: Click on the sign-up button and wait for the beta key.
Step 4: It is possible that you may get an "out of stock" message. It means the server of service is out or closed.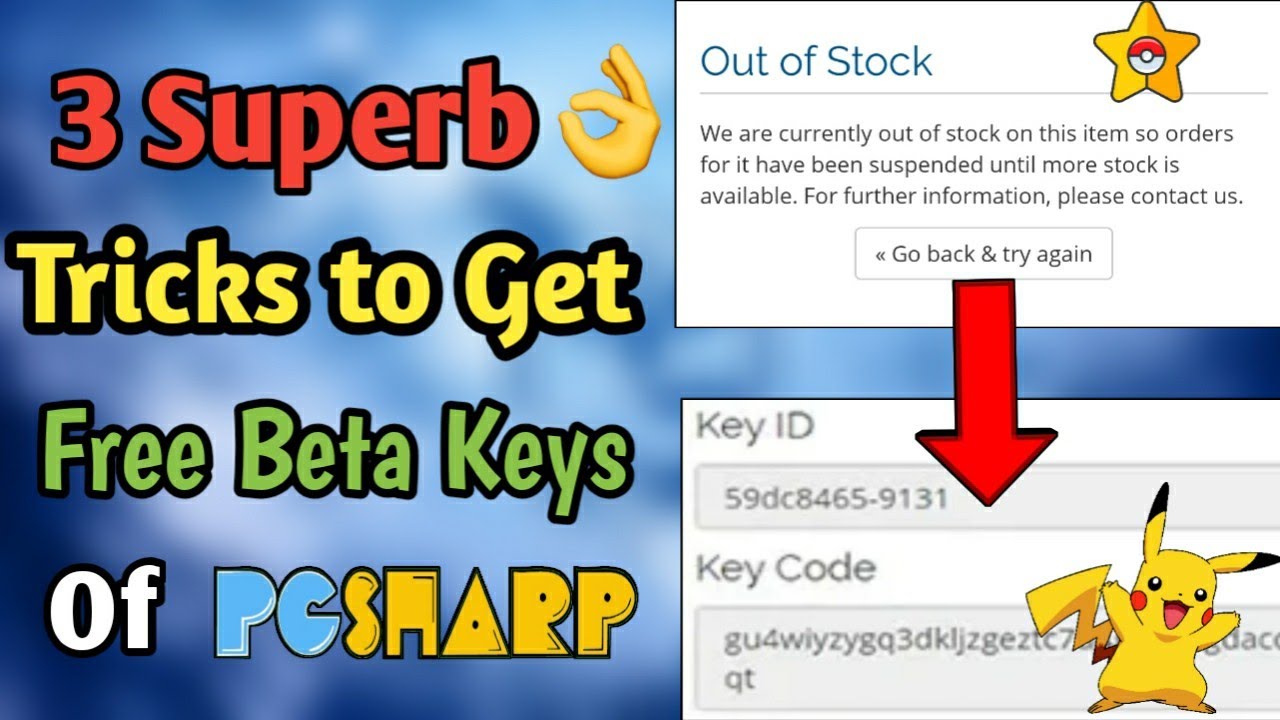 Step 5: After getting this message, you have to try again after some time to get a beta key.
Step 6: Now, when you have access to the beta key, you will get a page like this.

Step 7: Now, fill the data on the form you will see on the beta key page.
Step 8: After this, create a password to log in.
Step 9: Make payment with fake currency.
Step 10: Finally, click on the complete order icon on the page.
Step 11: Fill your register email and password on the login page.
Step 12: In the beta key column, copy and paste the key code.
By following the above steps, now, you are ready to use the PGSharp to fake location on android devices. Now, you can play Pokemon Go with ease you only need to set your location on the map of PGSharp. The location can be any as you can fake location to catch more pokemon.
Note: To hide your current location off auto GPS from your android device.
Part 3: Alternative of PGSharp to catch Pokemon on iOS
If you own an iPhone and iPad and looking for a reliable fake location app, then Dr. Fone-virtual location app is for you. This is a reliable and safe tool to use on your device. With Dr.Fone-Virtual Location (iOS), you do not need to jailbreak your iPhone as it is best for rooted as well as non-rooted versions.
Also, this app is free from any threat and never breaches your personal data. Below are the features of Dr.Fone-Virtual Location (iOS).
1 click to teleport iOS GPS location to anywhere in the world!
• Teleport to anywhere in the world to fond and catch Pokemons.
• Simulate movement along a route (set by 2 spots).
• Simulate movement along a route (set by multiple spots).
• Use GPS joystick for more flexible GPS control.

It has a teleport with which you can set any location of your choice.
It allows you to set multiple spots as the default location.
You can customize the speed for the virtual movement of Pokemon characters on the map.
This app is suitable for many location-based AR games.
With this app, you can define a route between two or more spots.
It also gives you the option to turn off location sharing with friends or other people.
The steps with Dr.Fne location spoofer on iOS are very easy to follow.
You only need to download it and install the app from the official site on your system. Then you need to connect your iPhone with the system and follow the instructions.
On the map, you need to fill your desired location, and after that, you all set to spoof the location in Pokemon Go. This will help iOS users to catch more Pokemon in less time.
Conclusion
Playing a location-based AR game is really fun, especially with Pokemon Go. But sometimes due to location restrictions, it becomes difficult to catch more Pokemon. When you want to catch special characters that are present somewhere else from your location, you need to use fake location apps. If you are an android user, the PGSharp is a great app for you. If you own an iPhone, Dr.Fone -Virtual Location (iOS) is a great option.
You can install any safe and reliable app to spoof location to catch more Pokemon in the Pokemon Go game.