Life360 Cost Review: How to Get the Best Plan for You
Amidst all the work that we have to do, one is to see if our families are alright. The Life360 cost helps us to achieve this goal easily.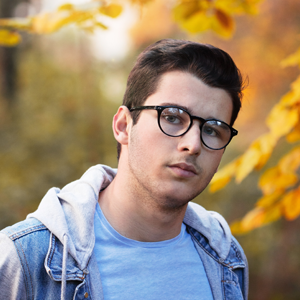 May 06,2020 / Posted by
Felix Baynham
Life360 is an app developed by a San Francisco based company focusing on providing a common platform for the people who would like to stay in touch at all times. This app creates a circle for your near and dear ones by providing real-time location and alerts about his or her movements.
This app is especially helpful for older people so the family can know the whereabouts at all hours and also for kids while they are away for camping or for a day out. This subscription service can be availed on a monthly basis with the cost of a Life360 app per month, standing at around $7.99 or $69.99 annually.
Part 1: About Life360 service plans
1.1 Comparison of the Plans
Life360 offers a multitude of four major plans that one can choose from- the basic plan, Live360 Driver protect' plan, and 'Life360 Plus' plan. The fourth plan for those outside the territory of the US is the Life360 premium plan. The basic plan is free to use with basic features at the display but otherwise Life360 cost per month comes to a nominal fee of $7.99. Any upgradation to the paid plans will result in changes of the plan from freemium service a higher Life360 app cost.
Each plan consists of some basic services along with some extra features at an overall Life360 app price calculated basis the services availed. This app creates a circle of your near dear ones with respective tracking of the students at all times. The best part about these plans is that they are circle-specific, and just like other subscription services like Netflix, everyone in a specific circle can take advantage of the benefits equally. The features for four of its major plans are:
Premium Plan
| | | | | |
| --- | --- | --- | --- | --- |
| | Features | Basic/Free Plan | Plus Plan | Driver Protect Plan |
| Location Sharing | Yes | Yes | Yes | Yes |
| Battery Monitoring | Yes | Yes | Yes | Yes |
| Location Estimation | Yes | Yes | Yes | Yes |
| Help Alert | Yes | Yes | Yes | Yes |
| Location History | No | For 30 Days | For 30 Days | For 30 Days |
| Crime Reports | No | No | Yes | No |
| Crash Detection | No | No | Yes | No |
| Emergency Response | No | No | Yes | No |
| Roadside Assistance | No | No | Yes | No |
| Driver Report | No | No | Yes | Yes |
| Price | Free | Life360 cost for the 'plus plan' for the whole family stands at$2.99 per month | Life360 app price for the 'driver protect plan' to protect families stands @ $7.99 per month | Life360 price for the 'premium plan' for the whole family varies |
1.2 Know more about the Plans
1. Life360 Free plan
Life360 basic plan is for everyone who is anxious to know about the whereabouts of their loved ones at all times possible. Especially for the parents eager to know where their kids are, or new drivers, all require this app during their daily lives.
Pros:
It has Crash Detection technology
It provides 24/7 Roadside Assistance
You can get real-time directions to Circle members
Teens are okay with location sharing
You can access weekly distracted driving reports
Cons:
Huge problems for kids especially teenagers who don't want to be found all the time but because of this app makes them answerable to their parents.
2. Life360 Plus plan
Life360 Plus Plan is perfect for families who like to stay in touch at all times by staying connected through the phone. It can include teenagers, the elderly, and all those families on the go. With this paid version, many amazing useful features get unlocked readily available for the people in that circle to use it equally.
Pros:
Unlimited Place Alerts: A facility to set up unlimited Alerts pertaining to a specific place that allows automated notifications about the movements made by loved ones at any point and at any time.
Retention of Location History for 30 days: This allows easy backtracking of the past 30 days so that anyone in the family can look back at the location record and understand the movement schedule of a member.
Crime reports on heavy risk zones with identification on all areas under such risks like burglaries, sex offenders, and even murders.
Cons:
This app becomes unresponsive if the battery levels are low or network connection issues in restricted locations.
3. Life360 Driver Protect plan
Life360 Driver protect plan is a plan especially designed for newer drivers with a whole lot of features available for assistance. The service gets activated when all the smartphones are connected and automatically detects serious accidents or identifies any major accidents. This app will then automatically access emergency contacts from your phone and inform your circle about your situation. Costing at $7.99 per month, this service offers Reviews on safer driving hacks to subscribers and new drivers, with safety measures and emergency help protocols during any situation.
Pros:
Automatic Crash Detection and Emergency Response: This app has this feature which enables automatics detection of major accidents. This results in accessing the emergency contacts and dispatching first-aid service support to the tracked location with the shorted dispatch time.
Safe drive review: this is a very important feature as it offers free insights into the protocols of safe driving and escapes survival hacks in case of worse situations. Continuous reports on reckless driving and speed increase are generated, and alerts on the member's phone are received regarding the same.
Extended Roadside Assistance: this app has an emergency response unit ready in case of any roadside assistance or support, required at any point of day or night. These 2487 helpline services deal with assistance in the form of pickups from a stranded location, ow trucks, and sometimes basis the locations even mechanics to fix the problems. These definitely lend a sigh of relief during tough situations.
Instant Email Support: After app installation service for this particular plan is extraordinary as instant revert or response by the team is initiated within 24 hours leaving no scope of customer grievances
Alert regarding Hotspots & crime location detection: This feature allows you to stay on the same page as the rest of the world with updated alerts on troubled areas, recent crimes, vulnerable, risky locations, and resolutions. Also, give updates on sex offenders, burglaries, or theft in the vicinity.
Cons:
Battery levels, network issues and sudden cut off in no network zone areas might pose a problem for this app
4. Life360 Premium plan
Life360 Premium plan offers similar features like the basic plan and life 360 plus plan put together but with the exception of the driver's report, which is generated in this plan regularly. It best fits people staying outside of the continental US and whose pricing varies according to your host location.
Pros:
They provide features like location sharing, maintenance of the battery, unlimited place alerts, and river reports.
Cons:
One of the biggest disadvantages is the loss of signal due to location, weather resulting in inaccurate results.
Part 2: What if I cannot access some plans in my country?
Many times, all plans of Life360 are not available due to many factors like demography, geography, and network constraints. At such one hack that you apply is setting up a VPN or Virtual private network that will enable you to use region-restricted programs and apps allowing you to use the one within that region by hiding your browsing activity from the public vision. This is not a foolproof solution all the time, but what's the harm in trying?
How to set up a VPN:
For Android phones:
Step 1 - Launch Google play on your android phones and search the name of your preferred VPN.
Step 2 - A drop down will appear for you to choose the preferred VPN. Crosscheck it with the creator for the original version.
Step 3 - Click on the app and click on the install icon.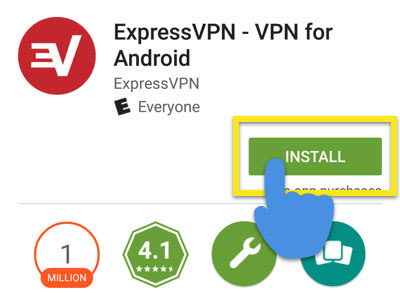 Step 4 - Once downloaded launch it by tapping on "OPEN".
Step 5 - When it is launched, tap on "Sign In" and enter your credentials containing an email address and a password.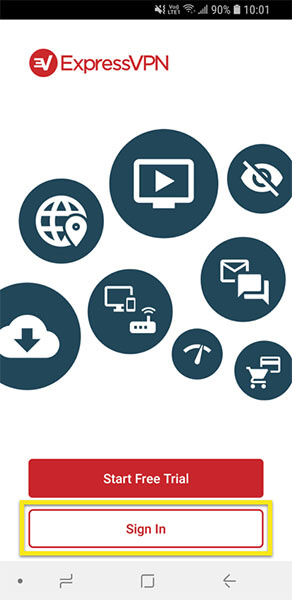 Step 6 – Tap on "OK" for the permission and tap "OK" again for the connection request.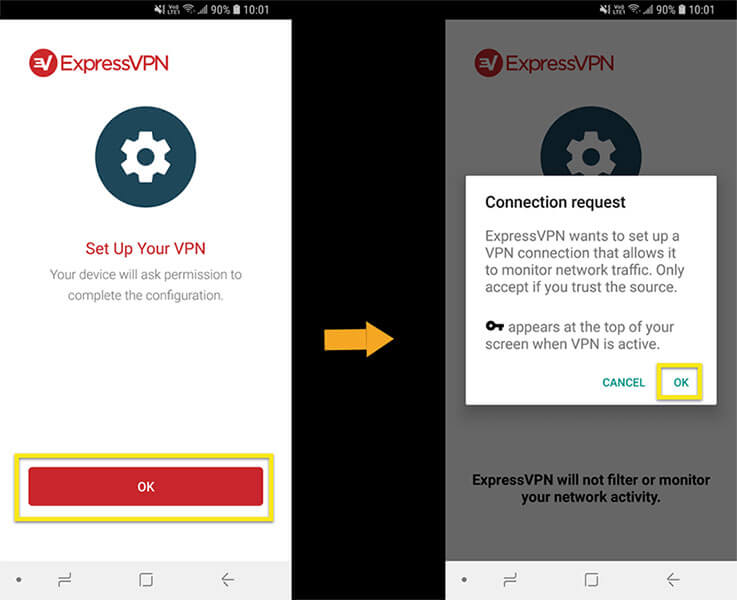 Step 7 - Tap on the Power button to connect to the VPN server location and you can start browsing securely when you see connected on the screen.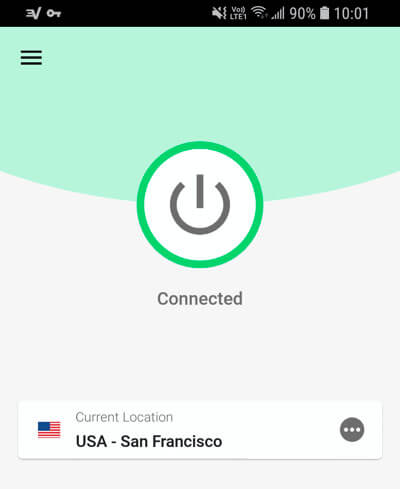 For iPhones:
Step 1 - Open app store in an iPhone for downloading the VPN service.
Step 2 - Tap on the search button at the bottom of the screen. Once the serach feild gets enabled, type in the VPN's name of your choice like NordVPN or ExpressVPN.
Step 3 - From the drop down menu click on the preferred VPN and install it
Step 4 - Once installed, the app will be launched and will ask you to create a new account putting in your credentials.
Step 5 - Hit "Allow" to configure VPN on your iOS phone. Enter the passcode or Touch ID when prompted. This will enable the VPN service in your phone.
Step 6 - Now, go to "Settings" > "General".
Step 7 - After this, you can click "VPN".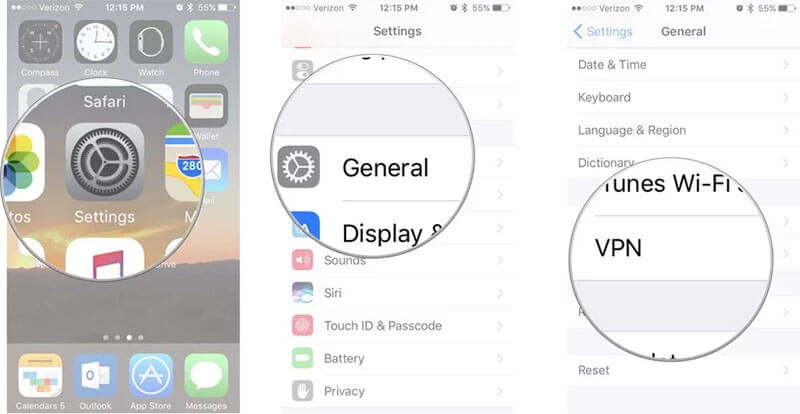 Step 8 - Choose "VPN Client" if you are having more services. Now, turn on the Switch next to "Status".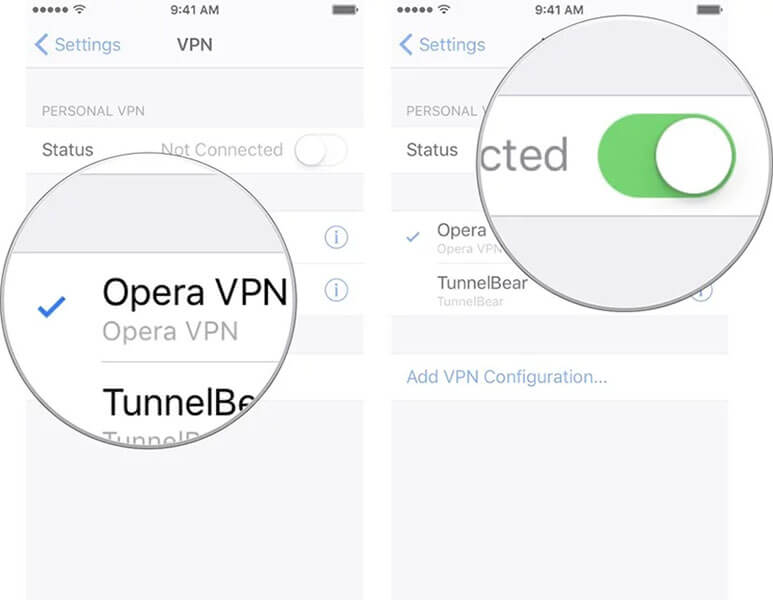 In both android and iPhones installing this app will prompt you to connect to a already selected server basis your location. Thus every time, you want to connect using a VPN, all you need to do is click on the VPN icon n your internet browser an change your setting to the preferred VPN for it to get connected instantly.
The Bottom Line
Technology is developing faster than a blink of an eye, and with it, risks like crimes and unpredictable situations have also increased. Having an app to reassure that your family and dear ones are safe and out of trouble is a huge relief. Yes, nobody wants to use a spying app or support it either way, but if used wisely without the trust being hampered, then this app could be a 24*7 security guard for your close ones. If you have wanted to download this app for some time now or you are new to this whole thing, go ahead and download the app according to the best and suitable Life360 plan. You have nothing to lose; instead, your close one's safety will help you gain you sense of relief.