Life360 is one of the most popular apps used for family tracking. It had nearly eighteen million monthly users towards the end of 2018, with more and more adding each year. You can then access the location for each of them at any point in time. Users can also opt for notifications when somebody else comes or leaves a place, or when they are out of battery. While the basic version is free, you may pay extra every month for the premium version. However, for some people, it may create issues like Life360 not tracking, or Life360 cannot locate when you are trying to access. If such thing is happening to you, this article may surely be of great help for you.
Part 1: Why is Life360 not showing the correct location?
If you are also wondering why Life360 person could not be located, then there are plenty of reasons for this issue to occur. In the following section, we would be covering why is Life360 not showing you the correct location and then we will talk about what you can do to fix these issues:
1.1 Location services activation issues
One of the first and foremost reasons for you to face issues with Life360 showing wrong location can be due to the deactivation of the location. The location accuracy often gets affected when location services become bothersome.
1.2 Signals issues like cellular, Wi-Fi, GPS, Airplane mode
This is one issue that can result in Life360 not showing the correct location. You can check all of these options in your scroll down taskbar. If your Wi-Fi is not working, try switching to your cellular data or vice versa. Additionally, ensure your GPS has the location. You may have switched on Airplane Mode after a long flight. So, all you need to do is fix these issues by switching it on/off simply. This can help you too.
1.3 Weak signals in blocked areas
For most people, Life360 giving wrong location is a result of weak signals in certain areas, especially when you are commuting. Hence, keep a check on the network lines to understand whether this is actually the issue because of which your Life360 cannot be located.
If this is the case, then try connecting to a hotspot of a friend who has access or simply wait to get to an area which has a network.
1.4 Interference by VPN or GPS changers
Additionally, there are certain apps that hamper your GPS or VPN performance, which may cause issues with the configuration of Life360. Life360 giving wrong locationcan most definitely be a result of this particular issue. Hence, we suggest you to check for the apps that are affecting the performance of Life360 and never be out of touch with the whereabouts of your near dear ones.
Part 2: 5 Fixes to Life360 location wrong
There are five primary ways to fix the issue when Life360 is reporting in the wrong location. The following section elaborates on all of these measures:
Fix 1: Update the Life360 to the latest version
This is easily one of the first methods to try out when you want to fix the issue of Life360 giving wrong location. Here is what you need to do:
For Android:
All you need to do is go to the Play Store and simply choose the app. You would find an option for an "Update" right by the logo.
Additionally, you can even go to the updates option in the Play Store and see which apps are due for an update. Here in, you can choose Life360 and update it to the recent version for it to work seamlessly.
For iOS:
There are two ways that Apple provides to update an app i.e. you can choose the manual or the automatic option for updating the app. For automatic update, you can go to the "Settings" and tap on your name at the top. Choose "iTunes & App Store". Here, you will have an option for "App Updates". Turn it on.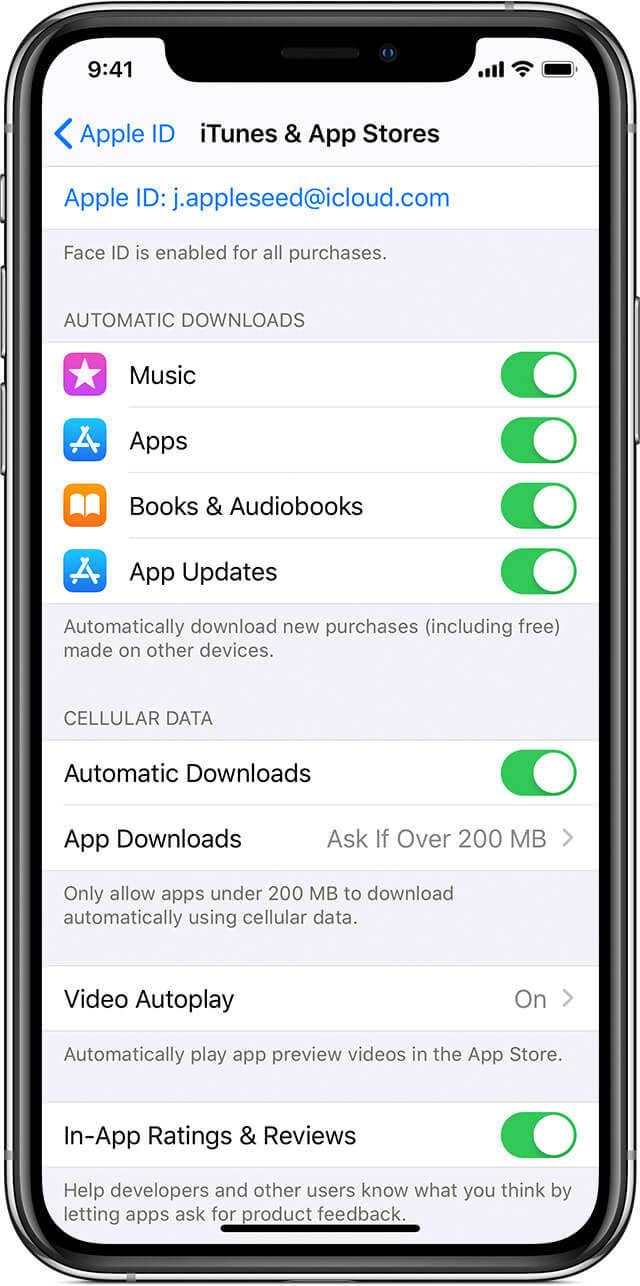 Fix 2: Check for power-saving mode
This is quite easy. All you need to do is go to the taskbar for Android and shut the power saving mode. Saving battery can hamper with Life360 performance.
For the iPhone, ensure that you turn off the low power mode. This will surely help you fix the issues with Life360 reporting wrong locationin most cases.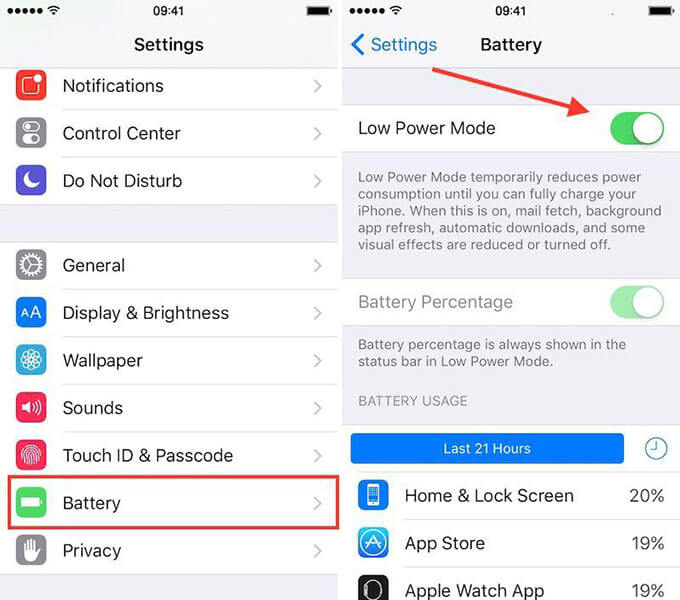 Fix 3: Make sure Wi-Fi, cellular data, etc. are normal
You can simply check your connectivity and try restarting the Wi-Fi or cellular data whatever you are using. Also, try to restart the phone as well to fix it. Additionally, we also recommend you switching between Wi-Fi and cellular data to see which one works better.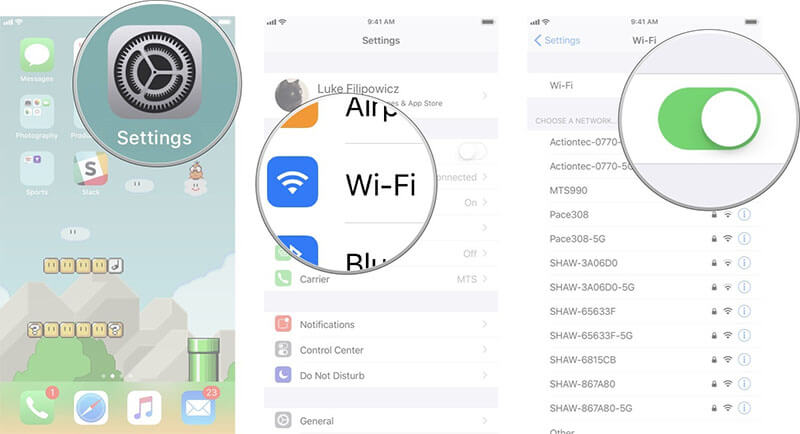 Fix 4: Enable location services & high GPS accuracy mode
As mentioned above, location services play a major role in raising such an error. Therefore, this is definitely the most important fix when you are facing the issue of Life 360 not showing correct location. This is what you need to do to fix the problem.
For Android:
Step 1: You can simply go to the taskbar or notification bar by swiping down.
Step 2: Turn on the icon of the location.
Alternatively:
Step 1: Go to "Settings" and tap on "Location Services".
Step 2: Give Location access a green signal i.e. toggle on the switch next to location option.
Step 3: To enable high accuracy, you will find the "Mode" option in the Location settings. Tap on it and choose "High accuracy" option.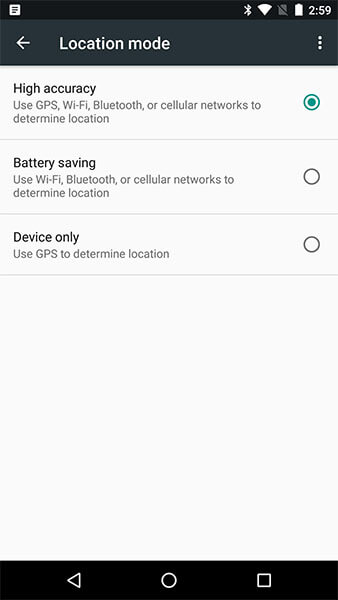 For iPhone:
Here are the steps you can follow to enable location on iPhone when Life360 is not locating or tracking anything right.
Step 1: Go to "Settings" and tap on "Privacy"
Step 2: Go to "Location Services" and turn it on.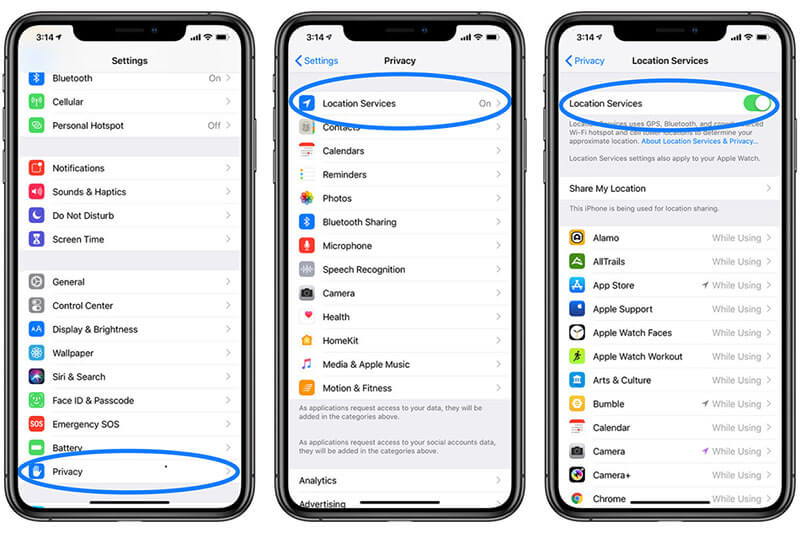 This can help you fix the situation if Life360 not locating is hampering the safety of your loved ones.
Fix 5: Close all VPN and GPS spoofer apps
If you are trying to fake your location or play around with the VPN, then your Life360 performance may falter. Hence, we recommend you to disable these apps when you are commuting, so that there is no issues like Life360 giving wrong location.
Conclusion
We hope all of the aforementioned options help you fix issues when Life360 cannot locate your near or dear ones. Since their safety is your priority and we always wish you to stay connected with them, using the aforementioned measures and Life360 giving wrong location would not be a worry for you anymore.