Game of War is a highly addictive building and war game that brings together the combination of fighting skills and building skills. For you to succeed in this game, it's highly advisable, though not recommendable, to have with you a detailed Game of War strategy.
To help you succeed in this game, I have with me some Game of War tips that each and every player should have at their fingertips if they want to succeed in playing this game.
Also, keep in mind that these Game of War tips can be applied on different levels depending on where you are stuck. Take a detailed look at the mentioned Game of War strategy and use it to your best knowledge and skills.
Part 1: Become a VIP
As a VIP player, you can get faster upgrades as compared to regular players. For you to become a VIP, you ought to have gained experience throughout the course of the game. Remember to use your VIP points wisely.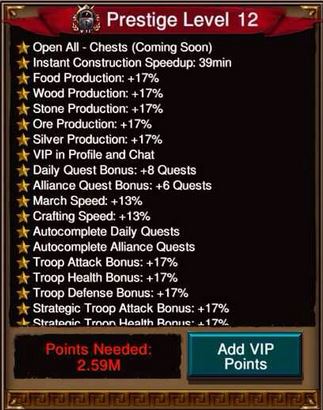 Part 2: Record Game of War using iOS Screen Recorder
With advanced technology, nowadays it's very easy to record an iDevice screen while playing a game. If you want to record your each and every move when playing Game of War on your PC, you can use the iOS Screen Recorder. This state of the art program lets you record and save each and every move you make when playing this game, and later replaying the same moves to your friends, but this time, only on your PC. If you would want to have this form of unmatched fun, just employ the following steps.
Step 1: Download the Program
Download and launch the "iOS Screen Recorder".
Step 2: Connect To Wifi
Using an active WIFI connection, connect your iDevice and your PC to the WIFI connection. You can confirm that you have an active connection by checking the screen of your iDevice and that of your PC. Make sure that both screens display the same image.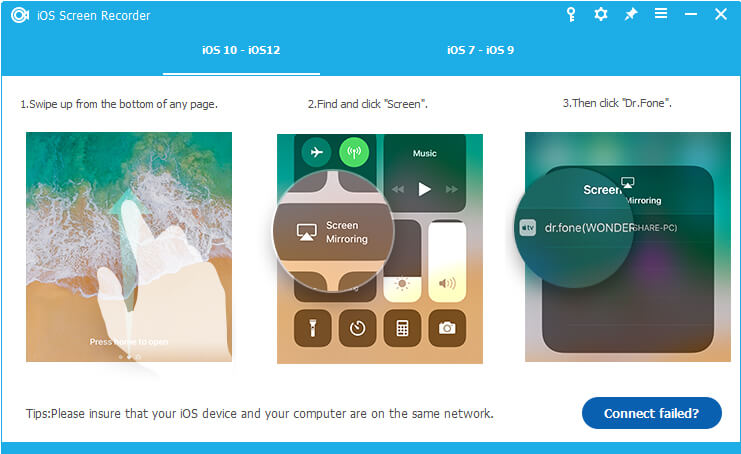 Step 3: Open Control Centre and Launch "AirPlay"
On your iDevice screen, slide your finger in an upward motion to open the "control center". Tap the "AirPlay" option, and confirm the request by tapping the "Done" button. On the next interface, tap on the "dr.fone" icon and select "Done" to confirm the request.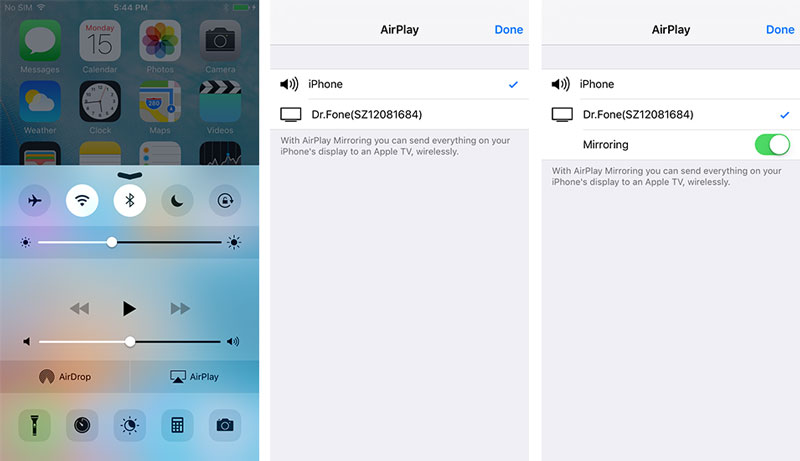 Step 4: Start Recording
A new interface with an option to record will open up. Before recording starts, open the Game of Wars game. With the devices connected, you should be in a position to note that each and every move that you make on your iDevice, is replicated on your PC. Once you have launched your game, press the record button to initiate the recording process.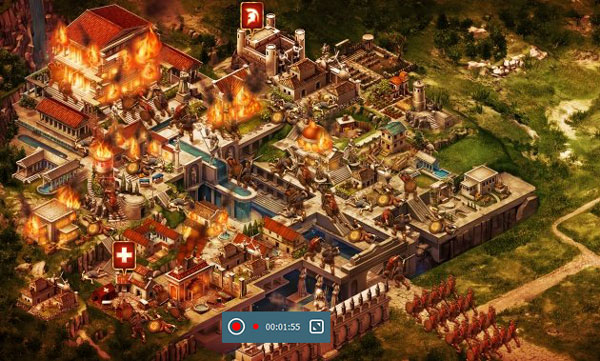 Part 3: Join An Alliance
It's always good to seek help when the tough gets going. If you are still experiencing difficulties when it comes to building your city, just join an alliance of your fellow builders. With this alliance, all you have to do is to tap and ask for help from a fellow alliance member. The not so good thing about this alliance is the fact that, each and every time you seek help from your team members, a minute is shaved from your timer.
Part 4: Create a Strong Defense
The basics of this game are all about creating a robust and durable defense line. I believe that you don't want to be in a position where you took an eternity to build your city, only for it to be burned to the ground by your enemies in a single day. At the end of this game, you are provided with a tutorial that assists you to build a high and robust defense line. Make great use of this tutorial as well as the game of war strategy that I have with me.
Part 5: Earn More XP
Experience Points (XP) will do you wonders than you could have ever imagined. The more points you get directly correlate to more XP points. On the other hand, more XP points loosely translate to an increase of your overall level in the game. The good thing about these points is the fact that you can use them to build Gymnos.
Part 6: Put Less Emphasizes on the Trap and Troop Power
The truth of the matter about Troop power is that it fluctuates quickly and becomes very fragile especially after an attack. What you do here is that you take your eternity to build these troops, only for them to be destroyed in a blink of an eye. When you focus too much on these troops, the moment you get attacked and your troops collapse, it will take you centuries before you can stand back up and go back to war. Focus more on troop power the moment you get to Stronghold 15 or higher.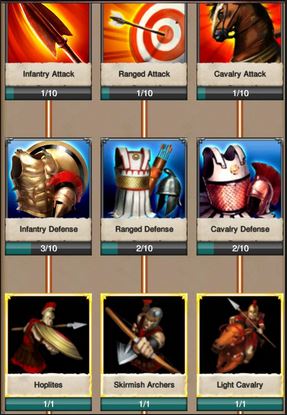 Part 7: Upgrade Your Farms and Logging Camps
For you to unlock other buildings and earn more points, you are required to upgrade your farms and other surrounding areas within your vicinity. Different features come with various upgrade requirements. Before you can carry out an upgrade, tap on the item that you want to upgrade and see what you require to have it upgraded.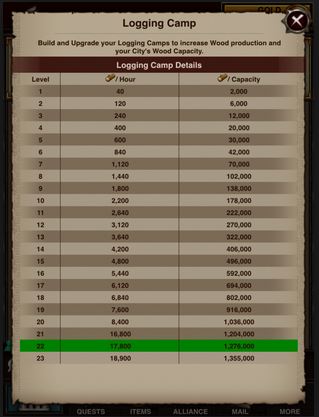 Part 8: Make Use of the Hero Experience
Each and every time you gain experience, your hero experience level goes up by up to 25. For example, if you complete a building, win a war or complete a particular quest, the tour hero experience goes up. The good thing about hero power is the fact that you can lose it when you get zeroed by your enemy. Also, the hero experience can help you build more complex and massive buildings which only translate to more points.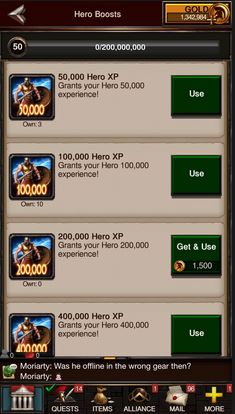 Part 9: Don't Assume the Explorer Dungeon
For users with a new upgrade, you may have noticed the addition of the Explorer Dungeon in your account. This wonderful feature functions by boosting up your Hero Experience level by up to 100% of what you have. You can basically tell the importance of this new addition by trying to see the amount of experience needed to reach Hero Level 60. A constant increase of your Hero level will boost your XP level hence increasing your chances of winning the game. By the way, you can get yourself a cheap gaming chair to enjoy the gaming experience.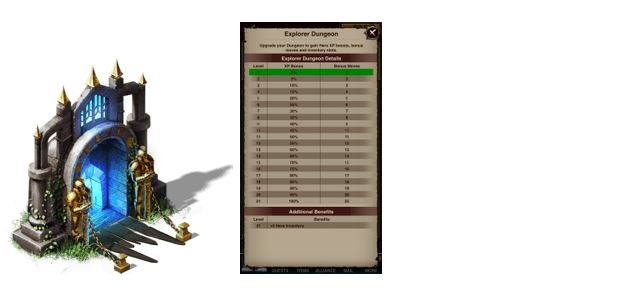 Part 10: Build Now and Fight Later
As a new player, you might be tempted to fight off your enemies to earn points. However, I would advise you first to build your city before engaging your enemies. However, there's a catch when you build more and fight less. The more buildings you bring up, the more enemies you attract. You can rub off this fear by bringing together a good defensive line that will keep you protected while still building your castle.
Part 11: Build Ten Blocks
An excellent Game of War strategy usually involves the building of up to 10 different buildings at a given period. Once you do this, you become eligible to earn and unlock special bonuses that will no doubt increase your overall score. When building these buildings, it's highly advisable to build them close to each other so that you can be in a position to manage them effectively.
As we have seen in this article, the Game of War is no doubt an excellent game especially to each and every person who loves playing adventurous games. While playing this game is interesting, succeeding in the game is another thing that requires the proper understanding of the game. For new users, a Game of War strategy plan is usually the only way out, and the ultimate guide to eventual success. From the above-mentioned Game of War tips, it's my hope that you will be in a position to employ some of them, just in case you happen to get stuck in one of your levels.