Can you infect the whole world with your own made pathogen? At the same time, how good are you at surviving the long arm of the government that is working day and night to catch you? If you think you have what it takes to wipe out the entire world, then try the Plague Inc game. As exciting as it may seem, playing this game requires utmost skills and wits, and that's why you need to have a Plague Inc strategy with you.
With a Plague Inc strategy at hand, you have a high likelihood of making it out alive and spreading your pathogen to a wide range of innocent victims. Within the Plague Inc strategy, I have the Plague Inc tips. These are valuable playing tricks that will help you evade even the toughest officials at your current level.
If you want to succeed when playing this game, make sure that you go through the following Plague Inc Strategy as well as apply the detailed Plague Inc tips.
Part 1: Go For Isolated Countries
Isolated and less developed countries such as those found in Africa and India, should be your first target. The brain behind this tip is the fact that developing countries will find it hard to research and get a cure for the disease on time. By the time such countries realize what's happening, the chances are high that your pathogen would have wiped out the country in question.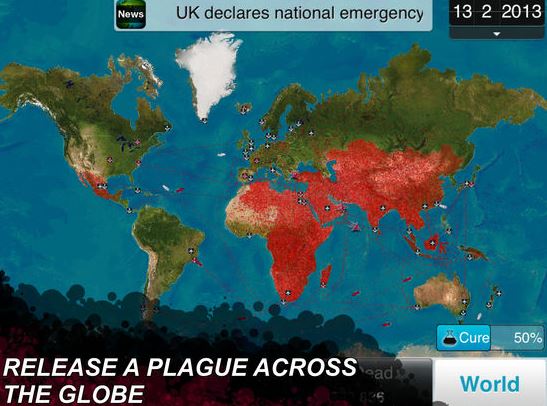 Part 2: Be Informed
With Plague Inc, you have the chance of getting yourself updated about the current news and events. In this manner, you will be in a position to know how deadly your pathogen is, as well as know how many people you have successfully killed. To be informed, tap the "News" tab located at the top of your screen.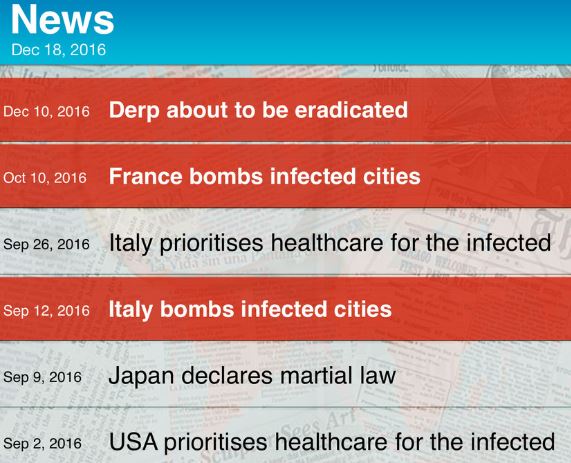 Part 3: Record Plague Inc and Share it on YouTube or Facebook
Infecting as many people as possible is your ultimate mission when playing Plague Inc. However, I believe that you would want to record each and every plague you spread to your victims and how good you are at dodging government officials. With this in mind, what you need is a PC screen recorder program. With such a program, you can record and save each and every mission on your PC. Concurrently, you can also share it with your friends on Facebook and YouTube. One such program that can do this is none other than iOS Screen Recorder from Wondershare. Just follow each and every step listed below and record your missions for a later day retrieval.
Step 1: Download, Launch iOS Screen Recorder and Connect to WIFI
Visit and download iOS Screen Recorder on your PC. Install the program and launch it. At the same time, connect your iDevice and your PC to an active WIFI connection. Once both of these devices have been successfully connected, you should be in a position to see the same screen display on both devices as shown in the screenshot below.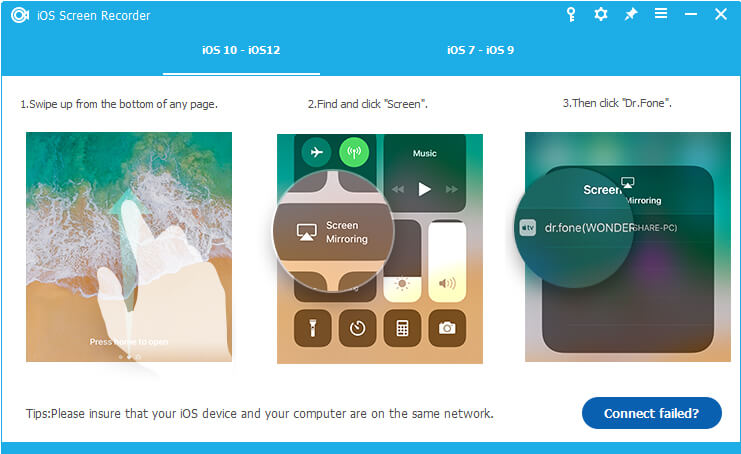 Step 2: Activate Mirroring
With both of your screens active, slide your finger on your screen in an upward manner to open the "Control Centre". The "Control Center" gives you two options, "AirPlay" and "AirDrop". In our case, the "AirPlay" option will be our pick. Follow the procedures illustrated in the screenshots listed below to activate the recording process.
Tip: The "AirPlay" process is different in different iOS versions. For iDevices operating on iOS 7, 8, and 9 use the below screenshot.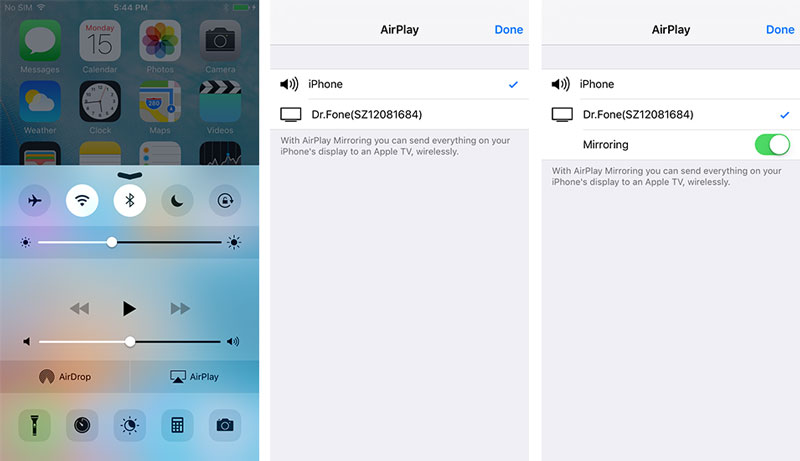 For iOS version 10, use this screenshot.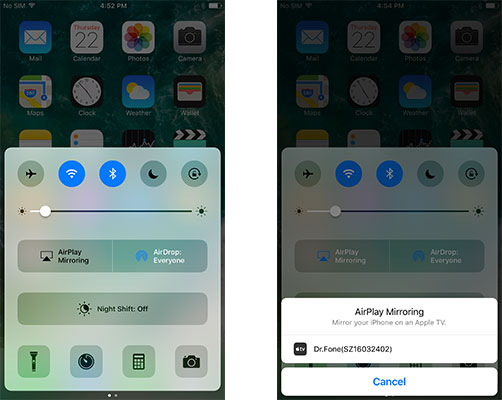 For iOS 11,iOS 12, iOS 13
Swipe up so that the Control Center appears. Touch "Screen Mirroring", select the mirroring target, and wait a short while until your iPhone is successfully mirrored.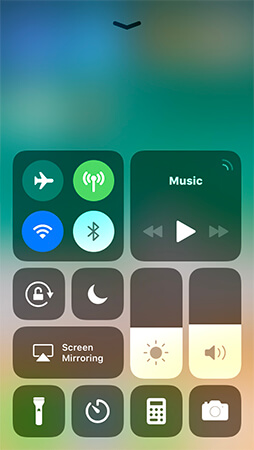 Step 3: Start Recording
Once you have activated "AirPlay" and "dr.fone", a new interface with the recording request will open up. Launch Plague Inc and tap on the red icon on your iDevice to start the recording process.
There you have it. Record each and every plague mission on your PC and share it on Facebook and YouTube for the whole world to see.
Part 4: Target Global Events
Have you noticed any world events taking place recently? Do you spot a country that is hosting the Olympics or a UN environmental summit? If you locate such events, go for them with your deadliest weapon. The main reason behind this trick is the fact that world leaders usually converge in such events. If you want to shake the world to the core, infect the most influential leaders attending these events. Apart from this, you will also be in a position to attract more global attention as well as destabilize the globe at the comfort of your screen.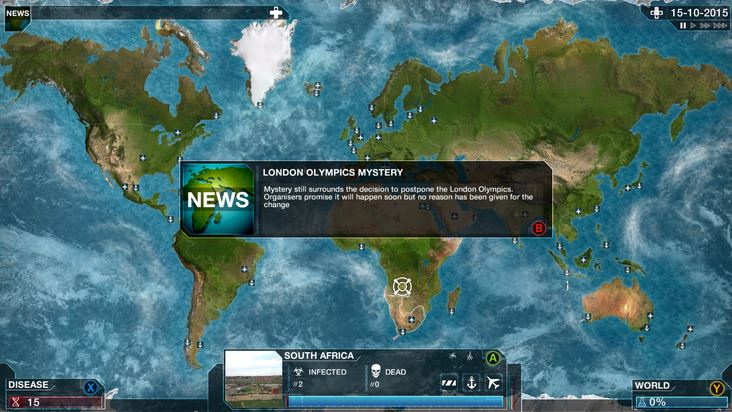 Part 5: Understand Different Countries
If you want to know how different countries are doing, tap on the world map located at the bottom of your screen. Tap on the "i" icon to see the number of people infected, the number of the dead, as well as the state of the country in question. It's highly advisable to go after countries that are leading in the cure research. I bet you won't want to wait for such countries to track you down and neutralize your pathogen.
Part 6: Embrace the Nano Virus
When it comes to selecting your best virus weapon, go for the Nano virus. This virus spreads much faster than other viruses in the game. You should, however, note the fact that it's very easy to find a cure for this virus. The good thing is the fact that, before the researchers find a cure, your lethality would have spread much faster than expected, hence increasing the chances of you winning the game.
Part 7: Infect Before Killing
For you to succeed in this game, you have to be sure that your transmittable pathogen is highly contagious. A highly contagious pathogen will kill as many victims as possible within a short period. A less contagious pathogen, on the other hand, will slow the death rate and raise alarm leading to border closure. You can tell the toxicity of your pathogen by checking the number of casualties. The higher the mortality rate, the higher the rate of infection.
Part 8: Make Use of the Fungus Plague
The Fungus Plague should be each and every player first weapon. What this plague does is that once it's infected, it bursts and releases its spores for more transmissions, hence increasing your chances of taking out more victims. When upgrading, make sure that this is your first upgrade.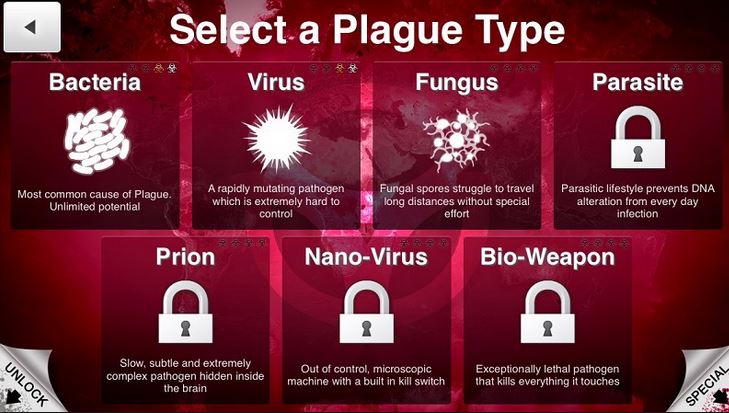 Part 9: Boost Your Transmission
For you to infect a large group of people for a short period, spend some of your DNA points on your transmission lethality. Modify your DNA strands to more a complex and lethal nature, which makes the gene mutations more complicated and hard to figure out. The higher the number of gene mutations, the greater the likelihood of wiping out the entire world.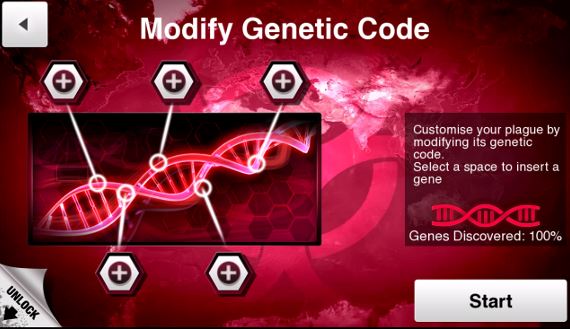 Part 10: Monitor the Bars and Graphs
It's usually very easy to wipe out millions of people than to wipe out a handful of survivors. I have seen a good number of pro players losing the game at the very last stage for failing to keep an eye on the world graphs. As your progress, always be on the lookout for this message, "There are no healthy people left in the world". This means that you have wiped out the entire world and you have won the game. If you don't see this message, take a look at your graphs and see your current level and the amount of kills done. Go on the hunt and take out the few remaining survivors before they can figure out how to get rid of you.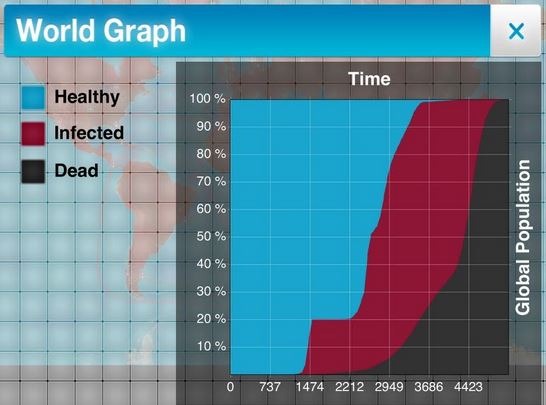 Part 11: Evolution is Your Key
Always make good use of the "Disease", Transmission", "Symptoms" and "Abilities" options. Go for a pathogen that has a transmission, infectivity, lethality and severity levels. The trait of your symptoms should be hard to notice and easy to transmit.
A comprehensive Plague Inc strategy as we have we have seen in our article is no doubt your ultimate guide when playing this game. It's my ultimate hope that the next time you embark on a mission to wipe out the world, you will be in a position to employ the Plague Inc tips mentioned above.