Do you love racing games? Well, the answer would most probably be a 'yes'! Racing has always been a very popular niche among the online gamers. Talk about the classic racing games on your computer or the latest ones on android, the racing games are always a favorite category! However with so many racing games in the market, it is quite normal for you to easily get confused in choosing one among them. So here we present a list of top 20 racing games for Android which will definitely raise the adrenaline rush in your body.
Lists of Top 20 Android Racing Games
1. Earn To Die
4.5/5
Price: $1
A crazy drive through the land of zombies who will threaten you, attack you and might even kill you if you get caught. Are you ready for this adventurous ride? If yes, then wait no more and feel free to download this game from here!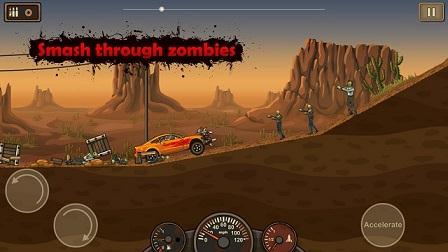 2. Riptide GP2
4.5/5
Price: $2
Riptide GP2 is a perfect game to satisfy your hunger for racing games. A thrilling experience on the water surface, the game guarantees pure water boat racing and nothing else. With good graphics and perfect sound effects, the game is worth trying.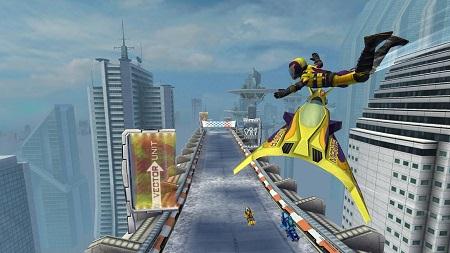 3. Reckless Racing 3
4.5/5
Price: $2.5
If you have already played the previous versions of Reckless Racing, then you are definitely going to enjoy this new release. The 3D environment, different racing vehicles along with the classic thrill of Reckless Racing is the perfect combination of an amazing racing game that will be difficult to resist!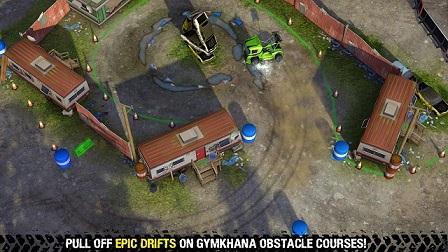 4. Motorsport Manager
5/5
Price: $1.2
This is one of the most realistic games that you can play on your smart phone. This racing game includes a number of features like customization of vehicles etc.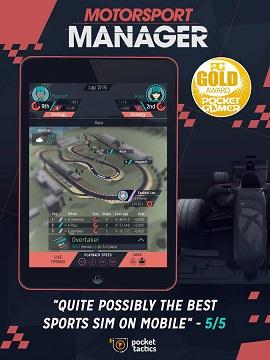 5. Real Racing 3
4.0/5
Price: Free
The game has already received much acclaim for its high resolution graphics and thrilling adventurous plot. The game features top vehicles like Ferrari and Benz.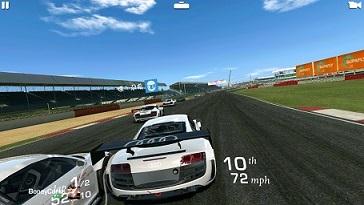 6. Traffic Racer
4.5/5
Price: Free
A regular racing game where the driver has the sole aim of driving his car through the heavy traffic to reach his destination, Traffic Racer is an ideal way of killing time for casual gamers. And get a racing gaming chair would be much better to improve your racing games experience.
7. Asphalt 8: Airborne
4.5/5
Price: Free
A true delight for serious gamers, this is the new android compatible version of the classic game that you used to play on your old computers. The game's awesome graphics, top notch vehicles and perfect sound effects will quickly make you its fan.

8. Hill Climb Racing
4.5/5
Price: Free
A simple and lovely game with average graphics, this game can be one of the favorite games for your child. Features like friendly environment and different choice of vehicles will make your kid love the game!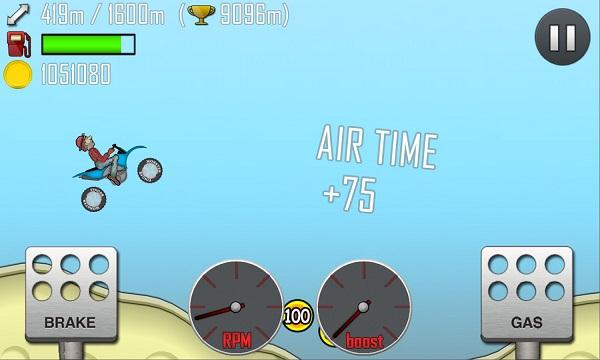 9. Ridge Racer Slipstream
4.0/5
Price: Free
A classic car racing game for android, this game combines a number of features like customizable cars and multi-player challenges.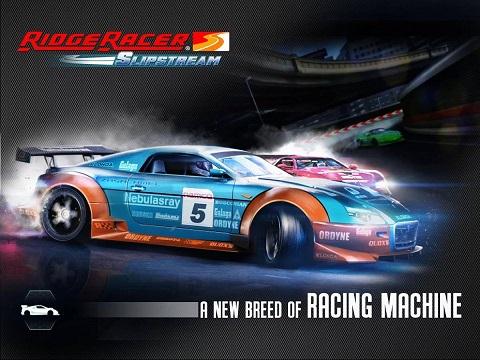 10. SBK14
4.5/5
Price: Free
SBK14 is the realistic bike racing game with stunning graphics and surround sound.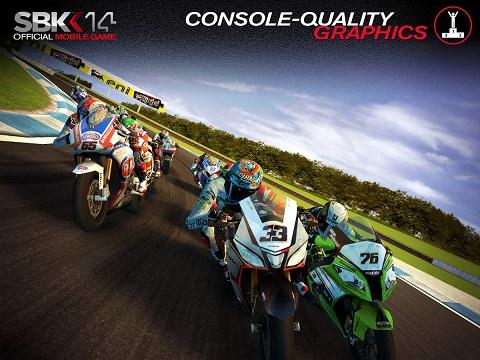 11. Angry Birds Go!
4.5/5
Price: Free
Keeping the popularity of Angry Birds in mind, this new Angry Birds Go was developed for all the racing game lovers. The angry birds join the kart racing fun to satisfy the racing urge of the player.
12. Need For Speed Most Wanted
4.5/5
Price:$3
This is the android version of the classic NFS game that you played on your computer.
13. CSR Racing
4.5/5
Price: Free
A real racing game with some of the top vehicle manufacturing names like Ferrari, CSR racing is similar to the classic racing games except for a few differences.
14. Real Drift Car Racing
4.5/5
Price: Free
Do you like the game of drift racing? If yes, then Real Drift Car Racing is all you ever wanted! With 3D drifts and customizable cars, there is nothing more a player can wish for!
15. Driver Speedboat Paradise
4.5/5
Price: Free
Do you enjoy boat racing? If yes, then this game will be a true delight for every boat racing lover. The game is the latest explosion in the world of android racing games.
16. Sling Shot Racing
4.5/5
Price: $0.75
A little different from the regular arcade racing games available in the market, Sling Shot Racing is difficult, exciting and frustrating at the same time.
17. Beach Buggy Blitz
4.5/5
Price: Free
A new game from the developers of Riptide GP2, the Beach Buggy Blitz will give you the feel of flying around beaches.
18. Extreme Car Driving Simulator
4.5/5
Price: Free
Released in 2014, the Extreme Car Driving Simulator has become quite popular among people due to its number of features like viewing the car from various angles and customizing it.
19. Fast & Furious Legacy
4.5/5
Price: Free
Love the Fast 7 movie series? Drawing all its inspiration from the movie, this game will be a perfect choice for all the Fast 7 series lovers.
20. Bike racing 3D
4.0/5
Price: Free
Love bikes? If so then the new Bike racing 3D is the game that you have always been looking for!