Plenty of Fish aka POF is an online dating app that claims to help you find you a perfect match for yourself. The world where finding a love and of course a love life is the dream for everyone and people make every effort to have one, such apps simply come to rescue and act as catalyst by providing advanced algorithm for matching. POF also does it and for free.
However, in this article we will learn searching or hiding profile on POF. There can be several reasons for you to hide/unhide your profile. Let us proceed with this article and know about hiding profile on POF and what can you get with the app to make the best out of it.
Part 1: Hide profile on POF? What's that?
The Canada based dating application POF has been successful in achieving more than 7 million users. You might have your own reason to hide profile on POF. However, before we talk about this, please know its features that make it an app to gain such number of loyal users.
The user does not have to pay anything to use this application. They just need to download the application from Google Play Store and then directly use it. Here you will get to find more users than in any application.
The user has the liberty to search other users' profiles to get a better understanding of the person. Apart from that, they can use the filter in the search engine for a better result.
If you're in a dating application then "Security" must be the priority for all of you. A dating application holds many personal details like the pictures and the chat history. POF never shares your location and maintains the security of all the users.
The app has quite simple and interesting user interface. The app requires you to add basic information about you to make the account. Upon finding the match that interests you, you will be provided with the three options i.e. "maybe", "yes" and "no". If there is a mutual yes, the two can easily communicate on the app.
What if you hide profile on POF?
Let us now come to the topic. POF app provides you the profile removal option. However, if profile hiding on POF is your wish, here are the things you need to understand.
Firstly, hiding profile on POF will simply indicate that no one will be able to find you on basic or advanced search results. Your hidden profile will not appear here.
However, POF members can still contact you. They can access your profile if the messages are in your inbox.
People who are in your favorite list and vice-versa can contact you.
Lastly, they can search you if they remember your username by the help of Username search.
Part 2: How to hide profile on POF
If you wish to hide your POF profile, then you need to follow the steps below:
Step 1: To begin hiding your profile on POF, you need to login to your account by entering the credentials you used such as ID/username and password.
Step 2: You need to go for the option "Edit Profile" once you login to your profile. The option can be found at the top just beside "My Profile".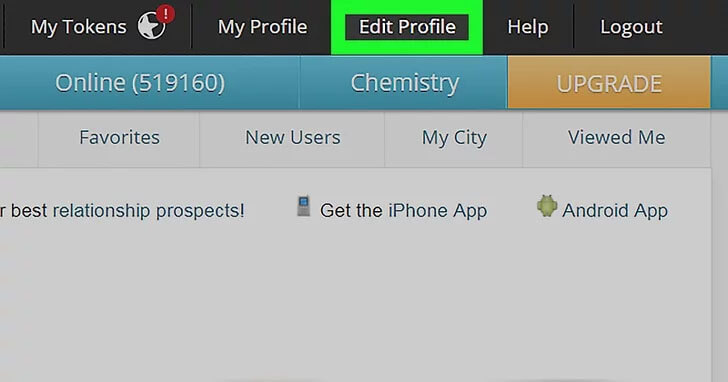 Step 3: After you click on the "Edit Profile" option you will get to see "To hide your profile from others, click here" option. Simply click the following link after the statement. This will hide your POF profile and therefore you won't be available or be seen on the search results.
Part 3: How to search and find hidden profiles on POF
The POF app helps the user to hide profile on POF if they wish to. You can do it whenever you wish to take a break. But what if you get in touch with someone and you like and suddenly their profile disappear or you loss contact? How will you search and find their hidden profiles on POF? Fret not! Follow the guide for better understanding. You can use the two methods given below to get the profile searched.
#Way 1: Use the POF username:
You can take help of the username search in POF. You need to have a clear knowledge regarding the username of the profile you are looking for as it will be easy for you to search. Apart from that, you can also look into your email ID as POF always sends a notification whenever you receive a new message from an unknown profile.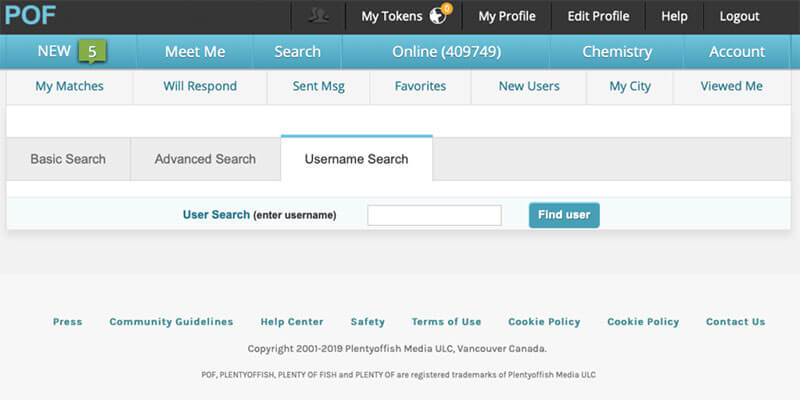 #Way 2: Use My matches
Here is the other way to get the profile searched on POF. You can hit on the blue POF button given at the top left. Choose "My Matches" tab and then you can go for age and distance selection. Moreover, the app gives you an option where you can choose between "new users" and "users I've not contacted" to ease your burden.
#Way 3: Use Browser History
It is possible that the profile you have looked for recently like 3 days or a week ago and the person has hidden it. In this situation, you can simply look into your browser history and get to search for the profile you are looking for.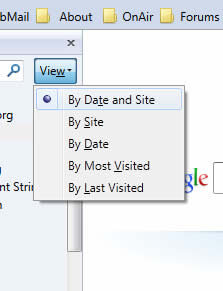 Part 4: How to unhide profile on POF
The Plenty of Fish is completely a dating application for all online love birds. Here you will get to find a good range of options but if unfortunately your profile is hidden on POF and you wish to unhide profile on POF then follow the steps carefully. The steps are quite similar to how you hide your profile. Here are steps for your reference.
Step 1: At the very beginning, you have to log into your profile.
Step 2: After you login, find the option "Edit Profile" at the top as we did earlier and click on it.
Step 3: As soon as you do it, you will get a statement saying "To unhide your profile from others, clickhere." Click on the given link and your account will be visible to all.
Final Words
The Plenty of Fish is one of the trending dating applications presently. The app can be used for fun and you never know when fortune smiles on you and you get the partner of your life. Nevertheless, there are always some people who can never understand the essence of a true relationship and can bother you where comes hiding profile on POF handy. Or if you have other responsibilities to get over first and taking break from the dating is the need, you can simply go for it. We hope you now have idea on how to hide profile on POF and search hidden profile. For any more questions, do comment us below.