POF (Plenty of Fish), which is a Canada based dating platform, it is a great option if you want to meet your life partner. Yes, this platform enables singles to mingle with the love of their life. Get in touch with someone having similar interests as you. POF search by location lets the users connect to singles living at their preferred location. However, your account can be banned when you move to a new location. To access the account again and activate it, learn how to change location on POF. This article contains all the precious information related to the POF search by location.
Part 1: About your location in POF (Plenty Of Fish)
There are millions of worldwide users of POF application with the highest users in Canada. POF is available for use in nine languages. It earns revenue with advertising and premium memberships. Windows, android and iOS mobile device users can download its application and enjoy online dating. Most of the features are available to use free of cost. POF location helps in finding the right match for you. In many countries, POF is not active so you can change locations and get local matches. iOS and Android users can improve their location accuracy by using the Settings option and providing the right location.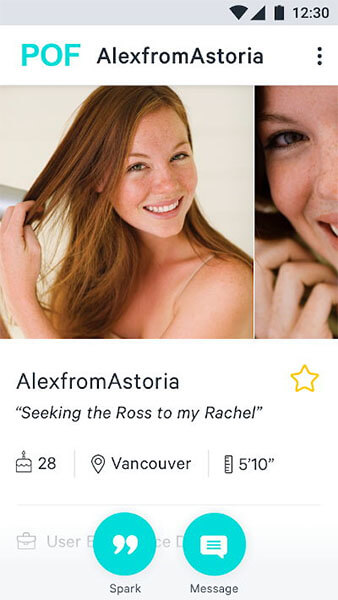 Part 2: 2 ways to change your location on POF
2.1 Change your location on iPhone POF
If you are living in some other country but unable to use the Plenty of Fish application then try spoofing method. This trick works when you are abroad and still want to find matches in the home country. The appropriate tool that can do this job is dr.fone – Virtual location (iOS). by name, it can be understood that it is for iOS users. Connect with singles from your home country even if you are living abroad. You can smartly hide your real location with this tool and perform a POF location changing. Let us know how this works and help you changing your POF location.
Step 1: Launch dr.fone – Virtual Location (iOS)
Visit the official website site to download the software on your PC. Run the software to initiate the POF change location. Click on "Virtual Location" when you see it on the first page of the tool.
Step 2: Connect Device
Connect your iPhone to the PC via the USB cord you get with it; precisely, the lightening cord. Once done, hit on the "Get Started" button.
Step 3: Get the Accurate Location
In the new appearing window, check if your location is displayed accurately. If it is showing the wrong location to you then click the "Center On" icon which can be located at the lower right part.
Step 4: Use Teleport Mode
Now, POF location change can be done by turning on the "Teleport Mode". And for this, click at the third icon on the upper right corner. Type the place you want to move to at the place given on the left upper side. Now hit on "Go".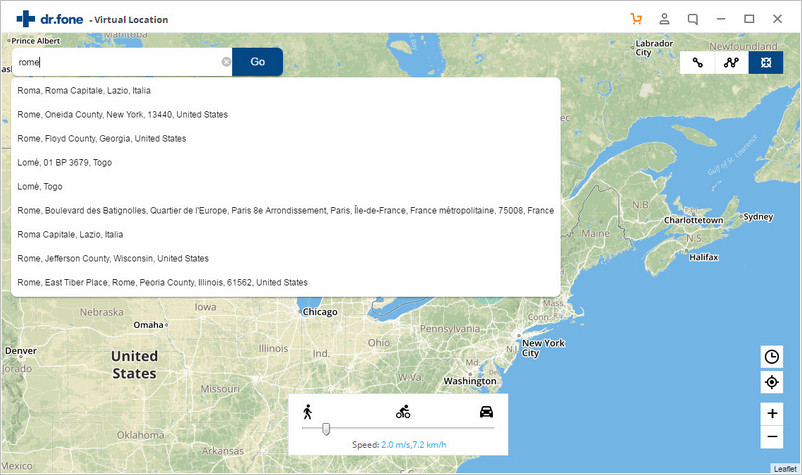 Step 5: Change Location on POF app
Now, all you need to hit on the "Move Here" button that is shown on the pop-up window on the screen. This will change your
Plenty of Fish location
or any other iOS location-based app to the desired place.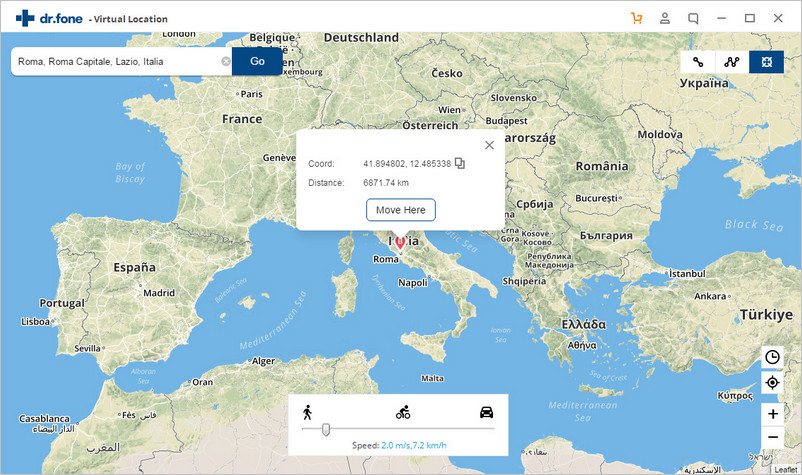 2.2 Change your location on Android POF
Android device users can change their Plenty of Fish location to the place of their choice. The only thing you need is a spoof location app. On the Play Store, plenty of apps are there to help you in spoofing your real-time location. To do this, you have to follow the given steps as follows.
Step 1: Download a GPS Spoofer App
Install a featured GPS spoofer from the Play Store on your Android phone or tab. We are going to use "Fake GPS Location by Lexa".
Step 2: Enable Developer option
Open the "Settings" on your phone. Go to "About Phone" which is usually located at the bottom. Tap "Build number" seven times to enable the developer option.
Step 3: Allow Mock location
Enable Mock Location on your Android phone. To do this, just open "Developer Options". Scroll and choose the "Mock location app". Tap it and choose the "Fake GPS Location". You are done and ready to find matches depending on the location chosen by you.
Step 4: Launch Fake GPS Location
Open the "Fake GPS Location" and set the location wherever you want. After you set it, simply tap on the green colored Play button to start the process.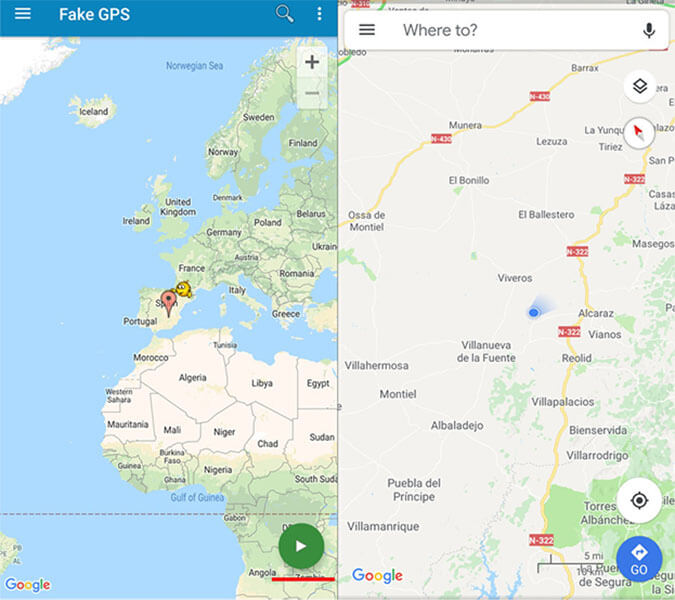 Part 3: 2 ways to search by location on POF
3.1 Search by selecting geographic location
Match with your nearby POF members by using your GPS on your phone. For this, follow the given methods below:
Step 1: Log in to your account
First, install the application on your phone. Log in to your account. If you haven't created it yet then do it right now to know how to change location on POF app.
Step 2: Search
On the home screen, choose the "Search" option to find the members living in your area.
Step 3: Narrow your results
For getting better results, hit the "Refine" option.
3.2 Search using ""My City"" feature
Search a person using the "My city" feature. Just type a city name to meet the person from that city. Although this feature is similar to the way web pages search, you can increase your chances of matches by meeting someone living in your own city. Sometimes, a long-distance relationship doesn't work for you so this feature will introduce you to someone you can meet offline.
Step 1: Launch POF
Run the POF app on your device. When it will open and you are logged in to your account, click on the POF button located at the top.
Step 2: Go to My City
Choose the "My City" selection and enter distance and location info.
The Bottom Line
We hope you have got your answer on "how do I change my location on POF". All the given steps are easy to execute. Make sure to use the right GPS spoofer on android to avoid the ban on your POF account. The dr. fone application is one of the best tools for faking location on iOS. POF makes dating fun by allowing the users to enjoy some features for free. Therefore, we know, you would not like to lose an amazing dating experience here no matter where you are. Also, it's quite necessary to update your location.