The FGL Pro Pokemon Go app is a location spoofing application exclusively designed for Augmented Reality games like Pokemon. There are issues related to this app and this article focus on finding optimum solutions. The FGL Pro app allows you to mock your gadget address anywhere around the globe in no time. It is high time to grab this program efficiently to fake your device's location at the desired spots worldwide. You would have come across ample programs to fake smartphone location but choosing a reliable one is a challenging task. Connect with the below content to explore innovative facts related to location spoofing.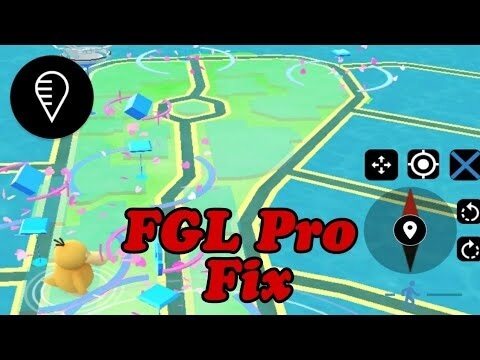 Part 1: What is FGL Pro Pokemon Go?
If you take a closer look at the FGL Pro app you will learn how to fake your gadget locations quickly without any difficulties. This app is helpful for the Android Pokemon Go players. This tool works well on Android devices. You can alter your device location address anywhere around the globe by a single click. It is a simple app with stunning in-built features. When you play your favourite Pokemon Go game integrate it with FGL Pro to mock your smartphone location wisely. You can now start to explore different locations worldwide and pick up your favourite Pokemon without any issues. Take a quick look at the features of the FGL Pro Pokemon Go app.
Incredible functionalities
Fake the device location anywhere around the globe.
You can share your gadget location with your friends and family members easily.
Spoof your location in your Android gadgets in no time.
Excellent integration feature to connect with the Augmented Reality games.
There are different options like walking, driving, speed changing etc when you try to fake the gadget location and share the route with others.
Available for download at Google Play Store with the ease installation process.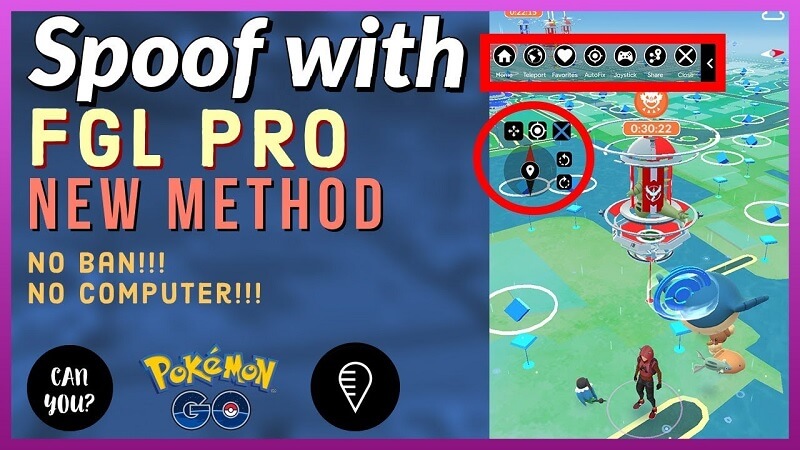 Part 2: FGL Pro Pokemon Go Problems
The problems you might come across while using this app is available below for a quick review
When you play your Pokemon Go games with your friends by integrating FGL Pro app, your gadget keeps on crashing down due to this attached program. It must be annoying while you are seriously picking up your favourite Pokemon. Apart from crashing issues, you will come across unknown errors like 'FGL Pro mocking please wait', 'FGL Pro error 11', FGL Pro Joystick' etc. These errors occur while mocking the smartphone location details frequently. You can expect good performance when you operate this app within boundaries.
There are best alternatives in the digital market to spoof locations for your devices precisely without any errors. Continue to read this article to explore effective location mocking apps with the best performance in all situations.
Part 3: How to fix FGL Pro Pokemon Go not working problems?
The dr. fone-Virtual Location app is the right program to overcome the FGL Pro Pokemon Go not-working issues. Choose dr. fone app if you want to spoof device location without any issues. This app works well for iOS devices. It is the prestigious product from the renowned software developer firm Wondershare. It is the perfect program to suit your needs without any compromises. Its exclusive feature excites you in no time. You can connect your gadget location anywhere around the globe within a wink of an eye using this sophisticated program dr.fone. Take a quick look at it below
Excellent location spoofing technique with a user-friendly interface,
You can expand the map view to full screen for better area coverage.
There are options to set the speed like walking, cycling, driving etc.
Few clicks are sufficient to pin your device location anywhere around the globe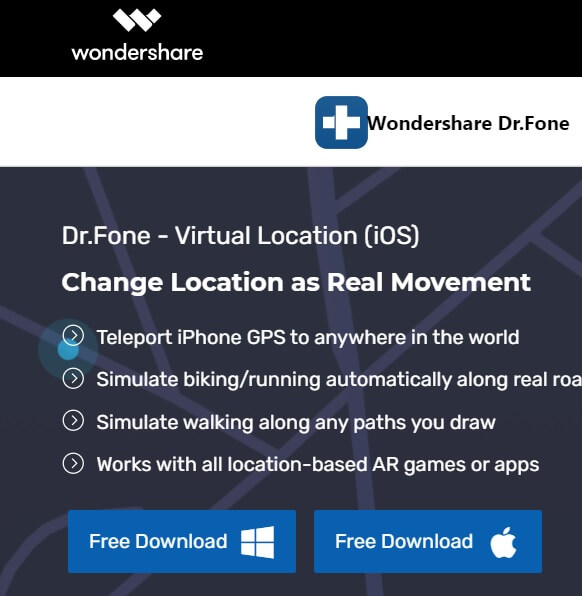 Follow the below instructions to fake your gadget location.
It is enough if you carefully surf through the below instructions to connect your gadget locations anywhere around the globe successfully.
Step 1: Download the app
Visit the official webpage of dr.fone-virtual location and download the app as per your PC's operating system. Go for the Windows or Mac version based on your needs. Install the program and double-tap the tool icon to launch the dr.fone.
Step 2: Choose Virtual location
Connect your iOS gadget with your system using the USB cable and in the home screen, select 'Virtual Location' module.
Step 3: Get Started to mock gadget location
In the next screen, tap 'Get Started' button and switch over to the next window with a map view. This page displays the current device location point on the map view. Now, you can teleport the device location anywhere on the map.
Press the 'Teleport' icon displayed at the top right side of the screen and enter your desired address on the text field available at the top left. From the pop-up window hit 'Move Here' button to pin your gadget location at the desired address on the map.
Disconnect the iOS phone from the system and open the map to view the fake current location. You can also set multiple fake location spots using dr.fone app. This application assists you to create a virtual current location for your device effectively.
Now, your device is ready to explore a different space in the Pokemon Go game. You can connect with your desired spot and catch exciting Pokemon characters in no time. You can play your favourite game anytime without any environmental issues. Choose the right location spoofing app and integrate it with your Augmented Reality game according to your needs and enjoy the memorable playing moments with your friends. Play a hassle-free Pokemon Go game and win your challenges using these incredible apps available for a flawless download at the digital market.
FAQ
How Do I Use FGL Pro Pokemon Go?
To start with, you must downgrade the Google Play Store app in your Android device and download the FGL Pro app.
Step 1: You must turn off the location option in your device by tapping 'Settings -> Security -> Device Administration -> disable Find My Device'.
Step 2: Uninstall the Google updates by hitting 'Settings-> Apps -> press Menu icon -> select Show System-> Google Play Services -> Uninstall Updates'.
Step 3: Install the old version of Google Play Store app and open the FGL Pro program. Go to the 'Developer options -> Select Mock Location App -> FGL Pro'. Now, hit the FGL Pro tool icon and pin the desired location on the map. Finally, press the 'Play' button.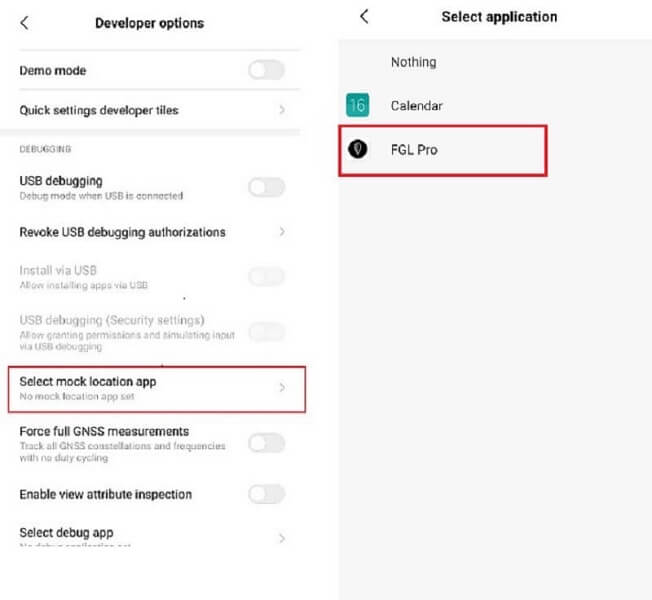 The fake location is successfully set in your gadget and your device switch on to your desired spot flawlessly.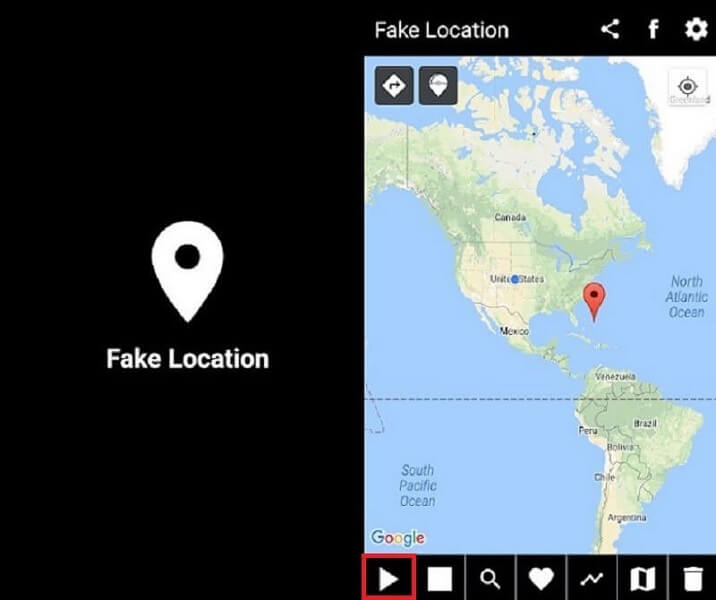 You can download the FGL Pro app in the Google Play Store by following the above guidelines. You must downgrade the Google Play Store before installing the FGL Pro application.
Conclusion
Therefore, the FGL Pro Pokemon Go app helps you to fake gadget location for an exciting experience in the Augmented Reality games. This program is exclusively for Android devices and dr.fone- Virtual location tool is the best alternative which assists you to modify the smartphone location in your iOS gadgets effectively. Choose dr.fone to switch the current location of your device to the desired spots worldwide. Play your games with little more thrilling and exciting moments using this location spoofing apps. It is an incredible program to spoof your iOS gadget location without any difficulty. Connect with the dr.fone-virtual location app to bring innovative changes in the gadget location features. Select the tools wisely and pin your gadget at your favourite spots worldwide effortlessly. To avoid Pokemon Go account banning issues it is highly recommended to use the location spoofing apps less frequently. Enjoy every step in your Pokemon Go game on the desired thrilling grounds using the awesome location spoof apps.