Part 1: What is Fying GPS of Pokemon Go
Flying gps pokemon go App can allow Pokemon Go players to spoof their real-time whereabouts. It helps them catch Pokemon that are often baffling to find within their proximity.
Here are some apps about flying gps of Pokemon Go for you
1.1 Dr.Fon e-Virtual Location

This App works on iOS devices. All you have to do is to download this Dr.Fone-Virtual Location on your smartphone and get started with a few taps.
Here is a video for Dr.Fone-Virtual Location
You can know more at: dr.fone – Virtual Location (iOS)
Step 1: Download the dr.fone virtual location for free
You need to install this software on your windows, it is compatible with most versions of the windows PC.
Step 2: Once the software is on your computer, launch it to get started.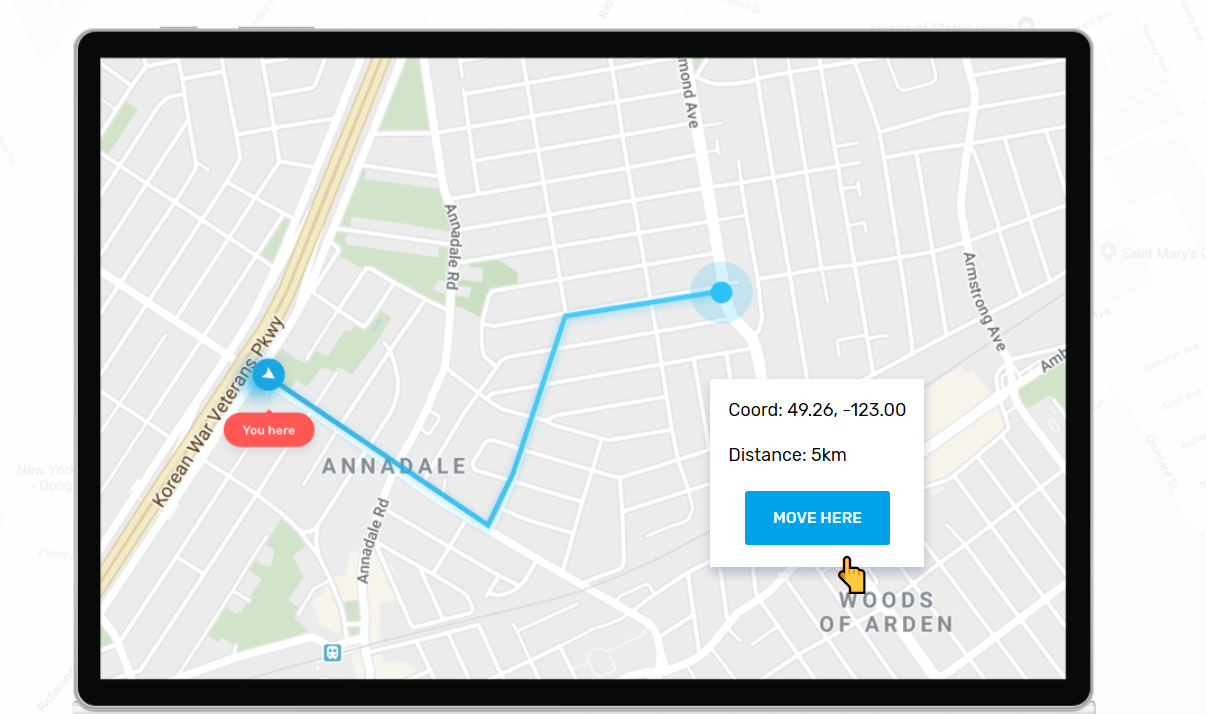 Step 3: Now connect your iPhone to your PC. As we mentioned earlier, this software works only with iOS devices and not compatible with Android phones.
Step 4: Now is the final step in pursuit to change the location of your smartphone to any part of the world. Just pick a desired location on the map and you on the way to catch some of the best Pokemon.
1.2 Fake GPS GO Location Spoofer
This Apps works on Android devices. All you have to do is to download this Fake GPS GO Location Spoofer for Pokemon Go App from the Google Playstore on your smartphone and get started with a few taps. The App has two versions, one is free, and the other is paid. The free version offers the follower features: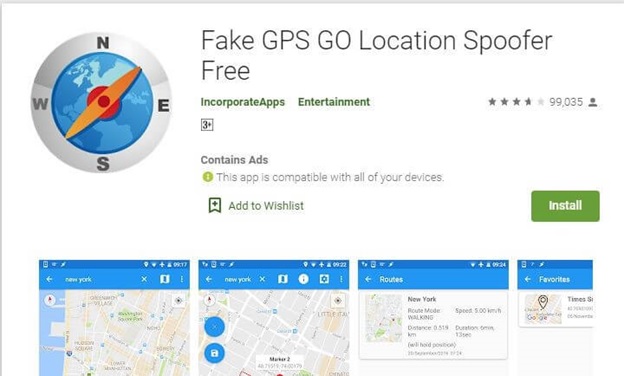 Standard faking of real-time GPS location on standard versions of Android.
No rooting needed for Android 6.0 and beyond.
Routes creation
GPS History
Integration with other Apps
Now, coming to the paid ones, these additional features include:
Joystick operation
Stops and gyms
Extra spoofing features
More route creation options
Cooldown chart
Part 2: How to Use Flying GPS of Pokemon Go on Your Phone
Here are the set of instructions to use the pokemon go jailbreak flying gps app on your Android device.
Step 1: First, you'll have to downgrade the Google Play Services version to fake the location of your smartphone without rooting your device. 12.6.8.5 or older is the recommended one; you'll have to download the old version of Google Play Services on your device.

Step 2: The next step is downloading the pokemon go flying GPS App on your smartphone from the Google Play store.
Step 3: Now, you'll have to turn off the Find My Device. Open your Android smartphone and then go to Settings>Security>Device Administrators, and disable the Find My Device feature that has been enabled on your device.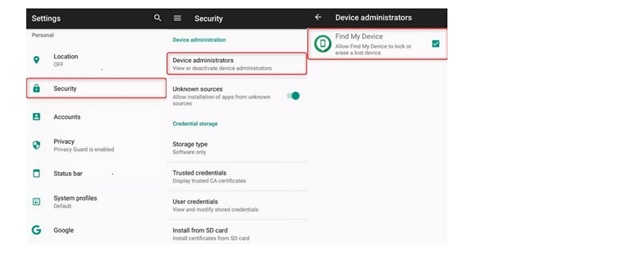 Step 4: Next step is installing all the Google Play Services Updates. Go to the settings of your smartphone, Settings>Apps>Click Menu icon>Click Show System>Google Play Services,and then click on the menu icon, and lastly "Uninstall updates".
Step 5: After you have uninstalled the Google Play Services updates, you need to install the old version of the Google Play Services.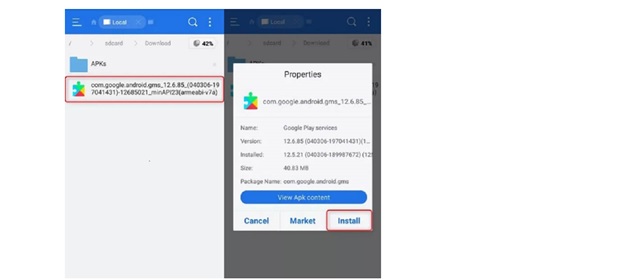 Step 6:Disable the Google Play Store
Open your smartphone, and then go to the settings-""Settings"> Apps"> Click Menu icon">" Click Show System"> Google Play Store">" Disable"".
Since you don't want to root your smartphone, then you need to go to the "Developer Options">" Select Mock Location App">Select FGL Pro on your smartphone.
Step 7: Finally, you need to open the application of your smartphone and pick a location you need to visit while playing the Pokemon Go game virtually. Once this App has set the fake location, you can open the Pokemon Go and get started,
Reasons to Download this Location Spoofing App: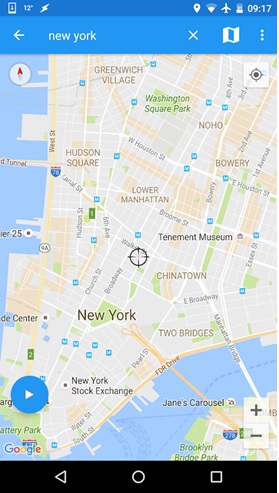 Fake GPS GO Location Spoofer App is popular among the Pokemon Go lovers, let's find out:
You can download the Fake GPS GO Location Spoofer application, which is free to download. Visit the Google Play store and download the App. The free features of this pokemon go flying GPS is enough to catch more Pokemon from across the globe, without stepping out of your house.
The App is easy to use in comparison to the other prevalent fake location applications. You can easily change the location of your smartphone to catch your favourite Pokemon.
Another reason to opt for this App is it works perfectly with most Apps, such as the Pokemon Go. Also, you can use this App to find your love mate many miles away on Tinder or fake other applications about your real-time GPS location.
Cons of the Fake GPS GO Location Spoofer application include:
You need to downgrade the Google Play Services
The App contains a lot of Ads, which often is quite annoying.
There is a lengthy procedure to spoof your location using this App
Part 3: Flying GPS of Pokemon Go App: The Pros and Cons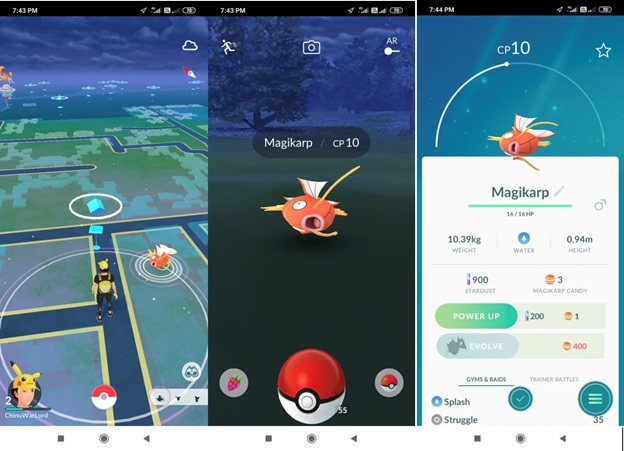 Fake GPS GO Location Spoofer is unarguably the most trusted among Pokemon Go lovers to fake their GPS location on their Android device, but why is there a need to spoof the location when playing Pokemon Go? The answer is, Pokemon Go is an augmented reality game which connects anyone to the real world, the real things in your world become Pokemon.
The game has been designed with a clever mind that the Pokemon are found based on their characteristics, like for catching the water-type Pokemon you'll have to go near seaside, lake, beach, etc.
So, you understand the reason why you need to install the location changing App on your smartphone. And, the best part, this Fake GPS GO Location Spoofer is a pokemon go no jailbreak flying GPS App that constitutes all the features of a free location spoofing application along with extra features of a paid App. Therefore, it works with a variety of location-based Apps like Pokemon Go, or with this App, you can make anyone believe that you visited a particular place.
Part 4: How to Prevent Flying GPS Soft Ban by Pokemon Go
4.1 main ban types by Pokemon Go
A few players are befuddled while accepting one of these warnings/bans, not knowing the explanation or the reason. Consequently, I will clarify why some players are getting these notices.
Softban
GPS Spoofing, traveling and traveling excessively quickly (while in a moving vehicle) or sharing records, will get you soft prohibited, as long as 12 hours. There are two different ways to check on the off chance that you've been delicate restricted:
Any Pokemon will in a split-second escape when you attempt to get it
Players won't be able to loot from PokeStops
What are Updates of Soft Ban
The limit is 3500 Pokemon/7 days on a moving period
Players can get Raid Bosses if the account is soft banned
Put away journey prizes will "escape"
Players can spin PokeStops
Players can begin an encounter and then afterward catch the Pokemon up some other time (3-4 hours)
Shadowban
Shadow Bans are the place you cannot see rare Pokemon. You can in any case bring forth eggs, turn stops and catch Pokemon you can see and doesn't influence Raids.
This is typically brought about by utilizing an outsider application like an IV Checker that signs into your record. It can likewise be brought about by botting--there have been a few reports of this event in view of parodying (yet not so much checked).
Brief Ban
The purpose behind this ban is equivalent to Shadowban, however this time your record is bolted temporarily (1-2months). In case you're briefly banned, the accompanying message will spring up each time you'll attempt to sign in "Neglected to Get Game Data."
Permanent Ban
What's more, last, we have the permanent ban. This is the place you can no longer sign in. Regularly it can't recover information from the server. Bots cause this.
I realize that the majority of the Pokemon Go players are as of now acquainted with these alerts and bans, and presumably, some of them--just want to avoid them; however, this can be exceptionally useful for the newcomers.
Pokemon Go has been imposing a temporary ban on users who have spoofed their location to gain a competitive edge over their competitors to catch Pokemon. This ban is known as the soft ban, and it may range from a few seconds, minutes, or even hours. Here's how you need to safeguard yourself from this ban:
Clear the data before you launch the updated Pokemon Go App
It is advisable that you opt for Device Only mode when you are fighting or capturing a pokemon.
It is recommended to choose slow speed when searching for Pokemons
Don't go for far places
Don't change the locations too frequently.
4.2 What if App About Fying GPS of Pokemon GO does not work for iPhone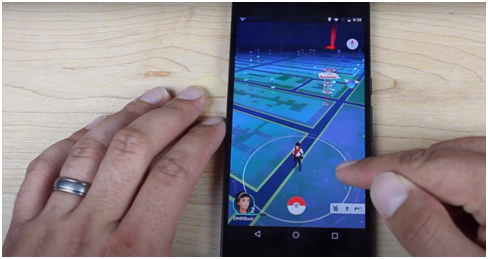 Fake GPS GO Location Spoofer App doesn't work on iPhones? There is a best solution for you. The dr.phone is a free software that is available for all versions of Windows. You need to download this software on your computer, and then connect your iPhone to it and spoof the location of your device right away. It teleports your gadget to any part of the world. This software has an additional feature of stimulating the movement to opt for any route as per your requirement. If you want to capture the Ralts Pokemon, you straightway land across the pacific region.
Apart from Pokemon Go, this App is compatible with most augmented or reality applications.
You can change the location of your smartphone to play your favorite Pokemon Go with just one click.
Set the Speed of Your movement
Not only you make an App or someone in your friend circle to believe that you are moving in a particular location. This software offers three speed modes, one is walking, other being running, and driving. With this software, you can easily define your route of movement between two spots, it's really easy-peasy. It's like Back to the Future teleporting. In addition to that, you can opt for pause during the movement, so it seems natural.
You also get the joystick with this software that allows teleport without any difficulty.
Conclusion
After going through the entire post, one can say Fake GPS GO Location Spoofer App is a preferred choice when you want to allow flying GPS pokemon Go on their smartphone. However, there is a big shortcoming associated with this App is that it works only with Android devices, and not iPhone. To resolve this problem, we talked about dr.fone, the most reliable when it comes to faking your location to anywhere in the world, without actually being there.