Pokemon Go is a world-famous augmented reality (AR) game. Developed and published by Niantic, Pokemon Go is based on the GPS location of your device, iOS and Android. The game uses the GPS to locate, battle, train and capture Pokemon, a virtual creature in the game.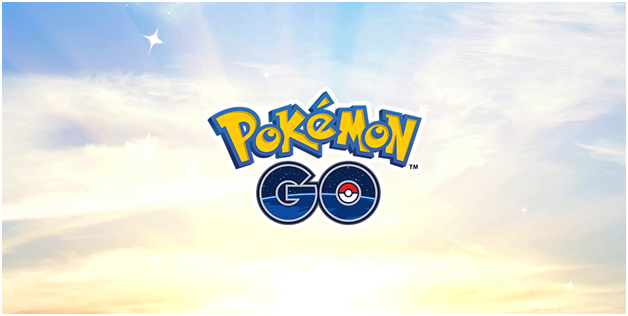 The more Pokemon you catch, the higher you level up in the game. And, you get to catch more Pokemon in urban areas than you get in rural and suburb areas. That's why players often prefer to play the game from urban locations.
However, it is not possible to move from your location to moving to an urban area or any other area where you can find many Pokemon to capture. That's when location spoofing apps help!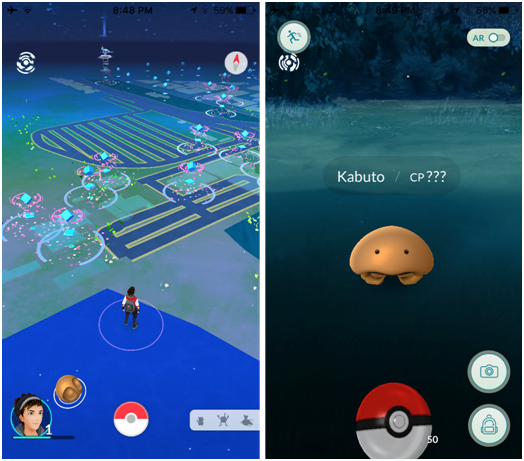 Using location spoofing apps, you can catch more Pokemons easily because you are virtually teleported to the desired location anywhere in the world. However, make sure you try to capture the best Pokemon as much as possible.
Now, what are the best Pokemon types? In this post, we will talk about the best Pokemon types available in the game. You will also learn the tips to play Pokemon Go so that you can find out and catch the best Pokemon.
In addition, this post also covers how Dr.fone- Virtual Location (iOS) can be a great companion to playing "Pokemon Go" game with more fun and ease.
Let's take a look:
Part 1: What Are The Best Pokemon Types?
There are so many Pokemon types available in the Pokemon Go game. However, not all are the best. At the same time, remember that the best Pokemon may eventually turn into the worst Pokemon types.
Here are the top 10 Pokemon selected based on their strength, effectiveness, defensive power, attacking power, and combat power.
Type

Best Pokemon

Uses

Fast Move

Charged Move

Normal

Snorlax

Blissey

Slaking

Defending

Lick Pound Yawn

Body Slam

Dazzling Gleam

Play Rough

Flying

Honchkrow

Moltres

Rayquaza

Attacking

Peak

Wing Attack

Air Slash

Sky Attack

Sky Attack

Aerial Ace

Fighting

Conkeldurr

Machamp

Lucario

Attacking

Counter

Dynamic Punch

Dynamic Punch

Aura Sphere

Poison

Victreebel

Toxicroak

Roserade

Both

Attacking

Both

Acid

Poison Jab

Poison Jab

Sludge Bomb

Psychic

Mewtwo

Metagross

Latios

Attacking

Both

Attacking

Confusion

Zen Headbutt

Zen Headbutt

Psychic

Rock

Terrakion

Rampardos

Tyranitar

Both

Attacking

Both

Smack Down

Rock Slide

Rock Slide

Stone Edge

Bug

Scizor

Yanmega

Pinsir

Attacking

Attacking

Both

Fury Cutter

Bug Bite

Bug Bite

X-Scissor

Bug Buzz

X-Scissor

Ice

Mamoswine

Weavile

Glaceon

Both

Attacking

Attacking

Powder Snow

Ice Shard

Frost Breath

Avalanche

Ghost

Chandelure

Gengar

Giratina (Origin Forme)

Defending

Defending

Attacking

Hex

Shadow Claw

Shadow Claw

Shadow Ball

Steel

Dialga

Metagross

Excadrill

Attacking

Both

Attacking

Metal Claw

Bullet Punch

Metal Claw

Iron Head

Meteor Mash

Iron Head

Fairy

Gardevoir

Granbull

Togekiss

Both

Both

Defending

Charm

Snarl

Charm

Dazzling Gleam

Play Rough

Dazzling Gleam

Electric

Raikou

Electivire

Zapdos

Attacking

Both

Attacking

Thunder Shock

Wild Charge

Wild Charge

Thunderbolt

Dark

Darkrai

Hydreigon

Tyranitar

Attacking

Snarl

Bite

Bite

Dark Pulse

Dark Pulse

Crunch

Fire

Entei

Moltres

Darmanitan

Attacking

Fast Move: Fire Fang

Overheat

Dragon

Rayquaza

Palkia

Garchomp

Attacking

Attacking

Both

Dragon Tail

Outrage

Draco Meteor

Outrage

Grass

Roserade

Alolan Exeggutor

Tangrowth

Both

Both

Attacking

Razor Leaf

Bullet Seed

Vine Whip

Grass Knot

Solar Beam

Power Whip
The topmost Pokemon Go attackers and defenders are described below for their strength and weakness.
Mewtwo: Mewtwo can be considered as the best all-rounder Pokemon. It takes pride in its relatively higher Attack power and bulk when compared to Rayquaza. The Pokemon can als o use Focus Blast as Fighting-type for clearing gyms. Its quick move is Confusion while charged move is Shadow Ball.




Dragonite : Dragonite is strong and daring against virtually everything, offense as well as high bulk. Outrage puts this Pokemon above Salamence as another awesome generalist. Its quick move is Dragon Tail while Outrage is its charged move.




Kyogre : Ground and Rock is still very common in defenders. And, surprisingly high Attack, Kyogre can save you some highly-required Revives. The Pokemon is the best Water-type attacker in the Pokemon game. Its quick move is Waterfall and charged move is Hydro Pump.




Lucario : Aura Sphere makes this Pokemon the strongest fighting Pokemon when it comes to both speed and actual power. Lucario easily takes down regular defenders and can effectively fight against so many Raid bosses. Its quick move is Counter while the charged move is Aura Sphere.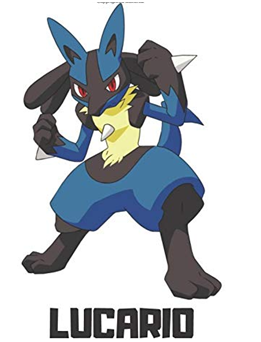 Rayquaza : Rayquaza is known for its exceptional move pairing and massive Attack stat. But, make sure you are bewaring of the dragon's double-weakness Ice-type moves. Its quick move is Dragon Tail while charged move is Outrage.




Darmanitan : Darmanitan is the strongest Fire-type Pokemon. Its quick move is Fire Fang while charged move is Overheat.




Blissey : Blissey is the best defender Pokemon out there. The Pokemon takes a significantly long time to defeat and whittles down the Pokemons which counter. It can be super effective when compared to Machamp. Its quick move is Zen Headbutt while the special move is Dazzling Gleam.
Part 2: Tips and Hacks to Catch The Best Pokemon Types
Catching the best Pokemon in the game can be a bit tricky. Though Pokemon Go location spoofing can be the first idea that comes to your mind, there are several other ways as well.
Let's take a look:
Use Incubators Carefully:
The eggs gathered at Poke Stops or gifts help you catch some Pokemon and gain XP and boost candies. You get all this after putting them through an incubator and walked the needed distance.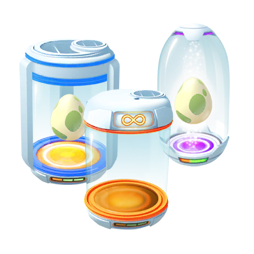 No matter how many incubators you obtain, make sure you use them wisely. Ideally, do not waste your 3X incubators. Also, use infinite incubators for short 2km eggs.
Your XPs dictate the skills of your trainer. So, you need more XP to level up higher in the game. To build a solid XP profile, you should use a Lucky Egg when playing. Use excess candies to evolve base Pokemon, and catch everything you can. Finally, battle with your friends to collect more XP by taking over gyms.
Exchange Pokemon for Candies
Catching more mid-tire Pokemon is less useful when compared to collecting candies. So, transfer them for candies and level up in the game.

Lucky eggs double your XP earned for half an hour. Use the utmost gain to level up your trainer. Keep your Lucky Eggs for epic Pokemon Go sessions to achieve the most XP in exchange.
Get Excel at the Poke Stop
Go to a Poke Stop and then spin the sign you see. You will notice that you will not have to tap all released things. Only hit the X to close the stop. As a result, you will automatically claim and get your rewards.
If you are near Poke Stops having coffee or lunch, you can visit the Poke Stop multiple times. Only take a few minutes to be available again.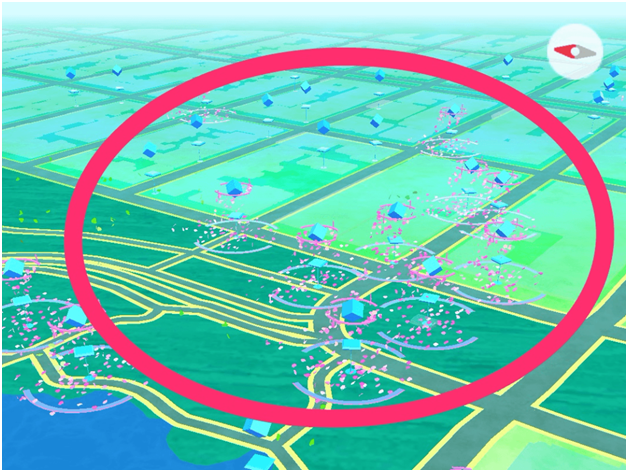 Learning about your Pokemon types is extremely helpful in capturing more Pokemon. After all, you know what you are after and how will it benefit you. Hence is this post!
As we mentioned earlier, Pokemon Go is an entirely location-based AR game. Players want to switch to locations where they could find and catch more Pokemon.
That's why location spoofing apps and tools are gaining popular in the Pokemon Go landscape.
However, it is important to remember that location spoofing, if done with a bad app, can get your account banned or suspended. So, be careful and choose a reliable app! One such reliable solution is dr.fone- Virtual Location (iOS). This tool provides an incredible Pokemon Go gaming experience to iOS users.
Part 3: How to use Dr.fone-Virtual Location(iOS) for Pokemon Go Spoofing?
The process is fairly simple and easy. Here is the step-by-step process explained below:
Step 1: Download and launch the dr.fone- Virtual Location (iOS) on your device.
Step 2: Launch the app, and tap "Virtual Location" from the options.
Now, connect the iPhone to your PC, and click Get Started.
In the new window, click on "Center On" and activate the "Teleport Mode" on the app.
Step 3: Enter the desired location you want to teleport to, in the search field and click "Go".
Step 4: In the popup window, click "Move here".
Your changed location will show up on your iPhone screen.
Conclusion
As you see, there are different types of the best Pokemon available in the Pokemon Go game. You have to locate and catch these Pokemon types of get higher in the game.
Fortunately, at the same time, there are many ways to ease the process of collection more Pokemon as possible. If you are using location spoofing, opting for dr.fone- Virtual Location (iOS) can be a great pick for iOS users.
So, download this app now. Try it out and let us know your experience. We are sure that you will have a whole new experience playing Pokemon Go with dr.fone- Virtual Location (iOS).