In December 2020, Niantic is planning to make Pokemon Go more interesting by introducing new raids for the holiday season.
Yes, you read it right! In December, you have a chance to participate in the new raid to catch the powerful Pokemon.
To participate in Pokemon raids is a bit difficult but not impossible. In raids, you have to play against a variety of your favorite monsters alongside your friends. Further, in Pokemon raids, you also get a chance to catch the monster you fought. All the poke raids take place at ex raid gyms, and you need a raid pass to visit the gym.
In this article, we will discuss everything related to ex raid gyms and how to participate in those gyms. Take a look!
Part 1: What Is Ex Raid?
EX Raid Battles are the same as existing Raid Battles, with a few small differences. You can see EX raids at EX Raid Gyms around the world. But in existing raids, you will get an invite to join an EX Raid Battle.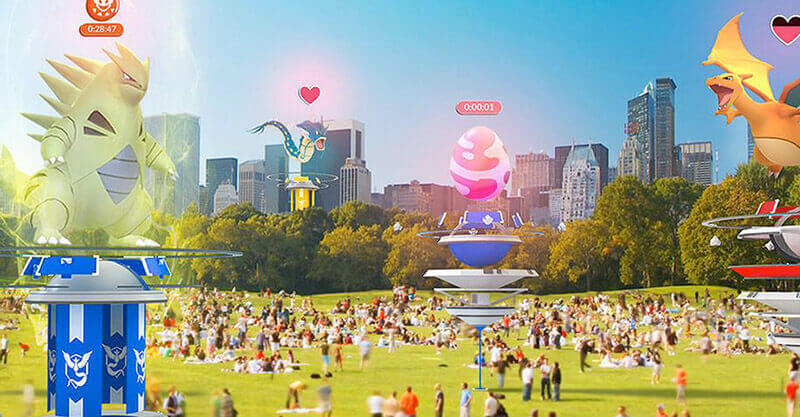 A Pokemon Ex Raid battle has powerful bosses, and to defeat them, a large team of trainers is a must. To participate in an EX Raid, you need to successfully complete a recent raid by defeating the Raid Boss. Also, the battle gym should be the same as where the EX raid will happen.
When you participate in an Ex Raid, you can see characters that are only present in the Ex Raid. You get a chance to catch legendary Pokemon and powerful characters in the EX raid gyms.
Which ex raid gyms are eligible for EX raids in Pokemon Go?
Let us tell you that not every gym is eligible for EX Raids in Pokemon Go. To get eligible, the gyms should present either in parks or should be sponsored Gyms.
To find out whether EX gym near me can host an EX Raid or not, look in the upper right-hand corner of the screen. If you see words like 'EX Raid Gym' highlighted in blue, then that gym can host the EX Raid.
Part 2: How Can I Achieve EX Raid Pass in Pokemon Go
To participate in the EX raid, you must have an EX raid pass. Whether you can get an EX Raid Pass is all depends upon how often you take part in raids. Here are a few ways with which you can increase your chance of receiving an EX Raid pass.
Take a look!
Try to get a Gold Gym Badge
Complete a 'larger number' of raid battles
Raid at an EX Raid gym with 20 or more players
In our views, to level up your Gym Badge is the best way to improve the chances of getting an EX Raid pass.
How to level up Gym Badge?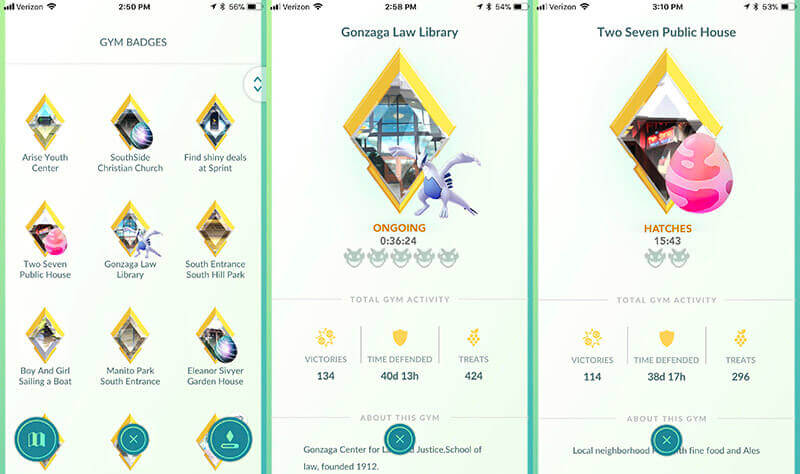 To level up your gym badge, put a Pokemon into the gym, compete in raids at the gym, and give berries to the Pokemon in the gym. Once your Gym Badge reaches up to Gold, participate in as many high-level raids at that location as possible. Be active in the gym physically to increase the odds of receiving an EX raid pass.
When you do receive an EX Raid Pass, now look for a Pokemon Go Raid location and co-ordinate with the team to complete the EX Raid.
Part 3: How Many EX Raid Invites can I get in a Week?
In a week, you may get an invitation for one EX Raid by the game. But you can ask friends for more invites and can get invited by them to participate in additional EX Raids. So in this way, you can attend two or more EX Raids per week.
But how do you manage more than 2 EX raids?
You simply get invited again to another location. If another friend has another EX Raid at another location at the same time, you can get invited for that as well.
You need to present in the gym before the battle is over. EX Raids offer a 45-minute window, and you need to move in that time from one place to another. Remember that you can only participate in one EX Raid Invite from a friend. If you plan on completing more than one EX Raids, you should get invited according to the scheduled times. Further, you are not able to send an invite to a friend once the EX Raid starts.
Part 4: What are Upcoming Raids and EX Raids in Pokemon Go
In this holiday season, Niantic has outlined the new raids for Pokemon GO in December. First, the raid for the Legendary Pokemon Kyurem will be a five-star raid and appears from December 1, 2020, to January 1, 2021.
What is Kyurem?
Kyurem is the third member of generation V's legendary Pokemon.
Further, there is another Pokemon named Mega Abomasnow that also appear in Mega Raids on December 1, 2020. If you have participated in EX raids, then you also get a chance to fight in upcoming raids of 2020.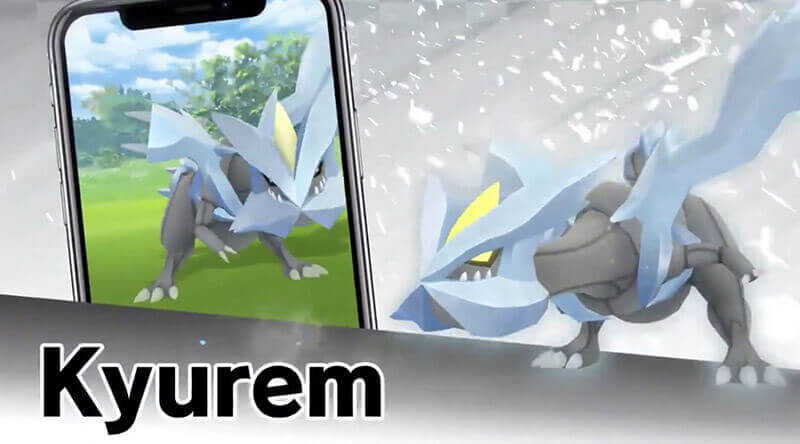 Participating in EX gyms will give you the chance to get an invitation for special raids. Also, with this, you are able to catch a powerful Pokemon as well. In EX raids, you will get Mewtwo as a reward, followed by Deoxys in all forms, and ending with Regigigas 2020.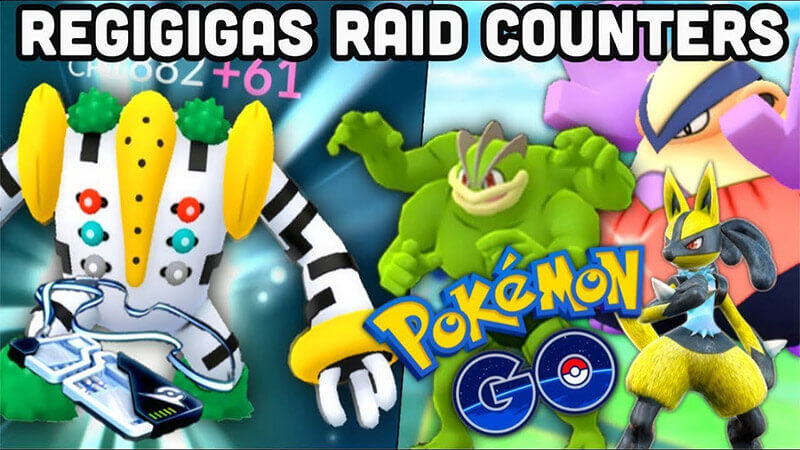 Regigigas is the current EX raid pokemon, but in the near future, it will be replaced with Genesect.
Here is the list of some previous EX Raid Pokemon, some of which are known as legendary or special Pokemon as well.
Mewtwo (2017 to 2018)
Deoxys -all four forms (2018 to 2019)
Mewtwo (2019)
Regigigas (2019 to present)
Part 5: Identifying Potential Pokemon GO EX Raid Gyms Locations
It is a fact that you need to go out to catch the Pokemon and to participate in the EX raid gym near you. However, completion of raids and challenges become more difficult when you do not live in the city where battles are organized.
In the city, you can easily find the gym and pokeshops, but for urban players, it is a bit difficult, because everything is in a fewer number at those places.
So it becomes very hard for players to travel long distances to know which team has captured a certain gym.
In that scenario, the Pokemon Go exclusive map comes handy. Pokemon Go Gym maps can help you with near gym locations, level of Gym boss raid, and other details.
Now, let us discuss the best Pokemon Go gym maps, which will help a player in many ways.
5.1 Pokemon Go Region Exclusive Map
PogoMap – This Pokemon Go map is very useful to locate nearby gyms, pokeshops, and raids. You can also choose your raid by filtering them on the basis of levels. These maps also allow you to mark Gyms as EX Raid. Further, you can also update or report your rewards in it.
Pokemap – This website offers you the best maps to find the pokeshops and gyms for the raid. So, if you want to participate in EX raid gym, then this Pokemon Go region exclusive map is for you.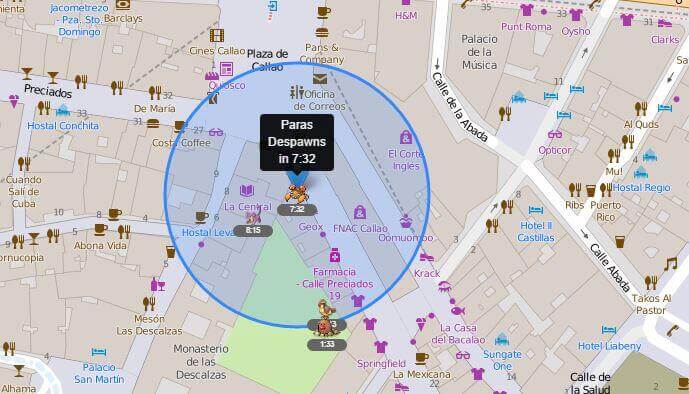 PokeHunter with Raid Battles - If you're in search of the best EX raid gym map for tracking the Pokemon gym, then PokeHunter is the best option. You can see the location of each Pokemon on this map and can track them to catch.
Also, if it gives you complete information on the sizes, shapes, and movesets of characters in the game. It also shows which team is defending which Pokemon Gym.
5.2 Spoof Pokemon Go for Identifying powerful Pokemon in Ex Raid Gyms
The best and safest way for iOS users to participate in the Pokemon go EX raid is to spoof Pokemon Go. There is a reliable and trusted tool that is Dr.Fone – Virtual Location that you can use to spoof GPS and to catch special Pokemon at EX raid while sitting at your home.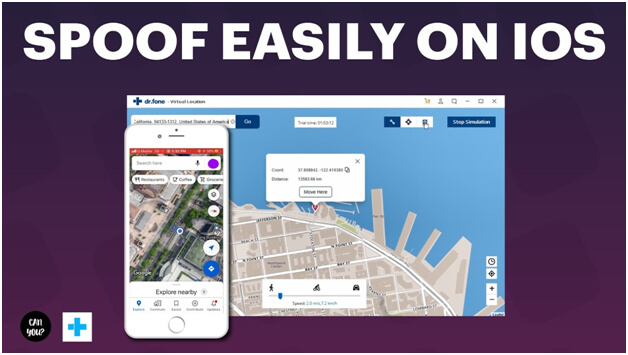 Benefits of Dr. Fone for Ex Raid Gym
You are able to attend more than 2 Ex raid battles while sitting at your house.
You can customize your speed and can create your route.
It is a safe tool and causes no data breach.
Further, it saves you from the Niantic ban as it doesn't require you to jailbreak your device.
Last but not least, you can easily install it on your system can, in a few seconds, can change your location.
To download Dr.Fone – Virtual Location, go to its official site.
Conclusion
We hope that from this article you have gained knowledge about EX raid gyms. If you want to catch special characters, then participate in EX raids and enjoy the game. However, if you are unable to move to the location of the raid, you can spoof Pokemon Go with Dr.Fone – Virtual Location (iOS). It is the safest and reliable GPS spoofing tool for iOS users.