The power of Pokemon varies depending upon IVs of Pokemon. If you love to play Pokemon Go, then you want to catch powerful and rare Pokemon, which is not so easy. To find the location of Pokemon and to track it, Pokemon Go radar comes handy.
Pokemon Radar is a game map that allows you to search for Pokemon location and also guide you with pokeshops as well as gyms present on the route. If you want to know more about Pokemon radar and their alternative, then you are at right place.
In this article, we will discuss various reliable Pokemon radar that is still working.
Part 1: Why You Should Use Pokemon Go Radar
Every Pokemon go lover can understand the importance of catching powerful and rare Pokemons. But, they also know how difficult it is to catch the rarest character in the game. However, in search of finding the trick to catch the character in the game, you come across the Pokemon go radar option. Let us tell you about why you should use Pokemon go radar 2020.
To track the Pokemon

Say you want to catch a Pokemon with high value, but you are not sure about its location, then with Pokemon radar, you can track the location of the character. It helps you with the near approximate location where you can find your Pokemon and can catch it.

To catch the latest character in the event

Niantic organizes special events from time to time in a year to make the game more interesting for players. There are many upcoming Pokemon go events that you can participate in December 2020 and 2021.

Now, to know about the location of special characters in those events you can take help of Pokemon radar 2021. Also, the radar helps you with the exact location of the events where you can go and participate in battles to catch Pokemon.

Gain knowledge about gym location

Of course, with Pokemon radar, you can also gain knowledge about the location of gyms and pokeshops in the game. This gives you a better chance to defending a gym or to shop things of your choice from the poke shop that makes your Pokemon more powerful.
Part 2: What Are Available Option in Pokemon Go Radar
Whether you are a regular Pokemon Go player or playing the game after a few intervals, you always want to catch powerful characters. To catch the Pokemon of the new generation and to catch the rarest Pokemon, Pokemon Go radar can help you in many ways.
But there is much radar not working in 2020 because the Niantic has shut down third-party trackers over the past several months. However, there are some great Pokemon Go radar apps available on iOS and Android that you can use in 2020 and 2021.
Take a look at the available POGO radar!
2.1 POGOMap
If you are in search of the best browser-based Pokemon Go tracker or map, then POGOMap is a great option for you. This map helps you with tracking of PokeStops, Gym locations, and Pokemon Nest migrations as well.
You can install this radar from the official site and can use it to track Pokemon in Pokemon Go. After installing this, you need to create an account and login to use this Pokemon map. You can also get benefit from other features of POGOMap to reach the next level in the game.
2.2 PokeHunter
For specific location tracking in Pokemon Go, you can opt for PokeHunter radar. This radar system shows you the exact location of the Pokemon near you or of character you want to catch. Plus, it also shows you the Pokemon Gym location with complete Raid Boss information around your geo-location. That means with this app, you can know about the times, sizes of Pokemon, and next moves.
Further, PokeHunter also helps you with the information on which team is defending which Pokemon Gym during Raid Battles. You can download it from the official site of PokeHunter.
2.3 The Silph Road
If you want to gain information about the community of Pokemon GO players near you, then go for the Silph Road map. It shows you all the Pokemon GO communities near you and around the world.
Therefore, with it, you can choose your battle with the active community or can patch up with the desired community to form a team. Further, the Silph Road is the excellent radar for analyzing the Pokemon Go game.
The website gets new updates regularly, and you can look for specific Pokemon with this app.
2.4 Poke Radar Pokemon Go
Poke Radar is currently available on iOS only. Thus, if you own an iPhone, then you can go for Poke Radar to search for rare Pokemon anywhere in the world. You need to submit the Pokemon name and its location will appear on the map. The locations often added by users.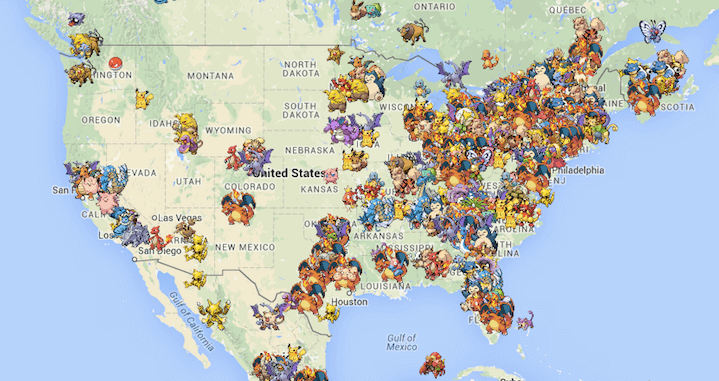 Further, it also helps you to find the Pokemon hiding in the long grass. You can also install it from the official site on your device to play Pokemon Go.
2.5 PokeSensor
Scan Pokemon in real-time with PokeSensor. This app can scan the characters up to 2000m radius to find powerful Pokemon in the game.
Also, it allows you to see the exact location of the Pokemon in Pokemon Go. You can easily scan the location of the characters or can long-press a point on the map to know characters location to trace them.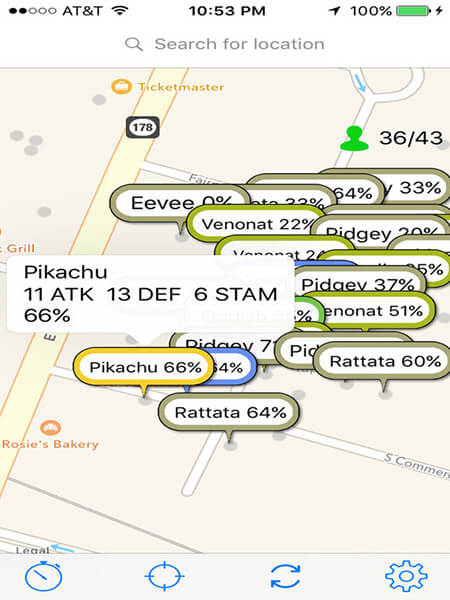 Instead, the Pokemon will count up to 30 minutes and will then disappear from the map. This gives you a rough idea of how long the Pokemon has been there.
Note: With all the above Pokemon Go radar 2021, you need to go to the location physically to catch the Pokemon.
But, if you want to play the game without moving out, the GPS spoofing is a great option for you.
Part 3: Spoof Pokemon Go with Dr.Fone – Virtual Location (iOS)
The best and quick way to catch rare Pokemon and to track Pokemon is by spoofing Pokemon Go. If you are an iPhone owner, then Dr.Fone – Virtual Location (iOS) is the best tool for you to spoof Pokemon go.
It is the best online Pokemon Go radar 2021 that not only helps you with tracking but also take you to that location in few seconds be it near you or out of your country. With Dr.Fone, you can catch rarer and 100 IV Pokemon anywhere in the world in few clicks without actually going there.
As Apple does not allow location spoofer apps, just get Dr.Fone desktop location spoofer program to spoof Pokemon Go in 2020 and 2021. It is very easy to use and install, as well.
Feature of Dr.Fone – Virtual Location (iOS)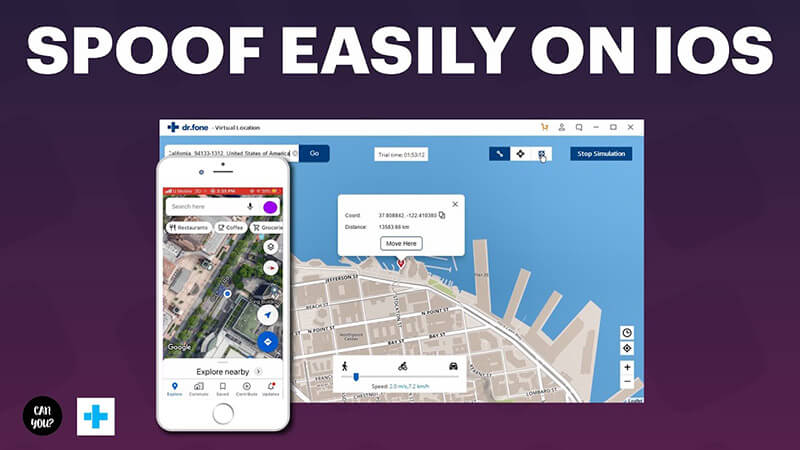 Here are the feature of Dr Fone – Virtual Location (iOS) that makes it a perfect tool to spoof Pokemon Go.
Catch Pokemons in an easier way!
• Teleport to anywhere in the world.
• Simulate movement along a route (set by 2 spots).
• Simulate movement along a route (set by multiple spots).
• Use joystick for more flexible GPS control.
Steps to Use Dr.Fone as Pokemon Go Radar 2021
Download Dr.Fone - Virtual Location (iOS) on your system and complete the installation process.

Now, click on the 'Virtual Location' option, and connect your iOS device to your system. After this tap on 'Get Started'.

Now, you will see your current location in the map window.
Also, there are three modes in the top right of the map window. For example, to choose the 'teleport mode', click on the teleport icon in the right upper corner of the window.
After this, type your desired location in the search bar and click the 'Go' button.
Now, you will see the desired location in the map window. Click on the 'Move Here' button to complete the process.

Now, you can customize your speed and can create your route to reach the destination quickly or on time while sitting at home.
Conclusion
If you are Pokemon go lover and want to catch special or desired Pokemon around the world, then this guide is really helpful for you. In this, we have discussed the various Pokemon Go radar and Pokemon Go spoofer for an iOS device that helps you catch characters in less time.