Now, you can invite your friends to participate in a remote raid no matter where they live in the world. By providing remote raid pass, the Niantic has opened up the doors for global Pokemon lovers to play the game while staying safe at home.
Initially, Niantic announced that only players who are nearby in-person raid sites are able to invite friends. But now, there is no such limitation, and the company clarifies that the players can also send invites worldwide. In this article, we will discuss how you can invite friends and catch more Pokemon with remote raid pass. We will also learn about the alternative of remote raid pass for spoofing Pokemon Go.
Let's take a look!
Part 1: Invite Friends to Pokemon Go Remote Raid
Remote raid pass gives you the opportunity to invite your friends to raids in Pokemon Go. Players that have reached level 32 or up can invite friends worldwide.
To bring friends into the Raid, you need to join the Raid first and then press the "plus players" icon. You can invite five friends to raid in the Pokemon Go. Tick in front of the names of the friends to send them to invite for the Raid. Now, wait for the response of friends to accept your invitation.
There are chances that your friends don't respond to invites. Invited friends can be present anywhere in the world, but the host trainer (you) should be near the gym where Raid is taking place.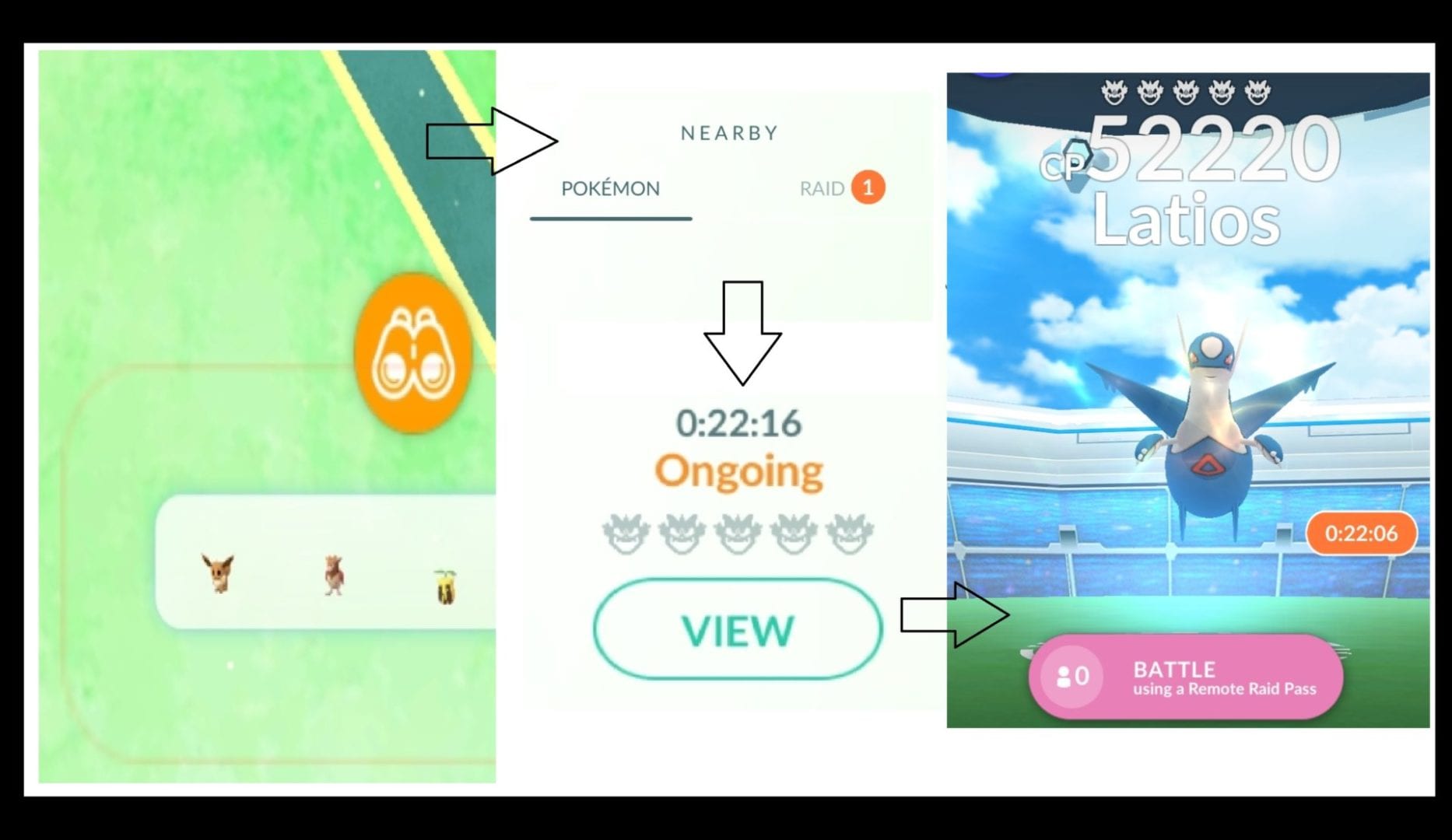 However, everyone needs a remote raid pass to join the Raid. Plus, no one can use the pass until the battle starts, no matter if you are present in the lobby or not. It means you will not be used until you join battle.
Also, if everyone faints in the squad, the players can try another battle without the need to use another raid pass. Along with advantages, there are some limitations and requirements for inviting friends in raids.
Limits to invite friends
You can only invite up to five friends in Raid. Also, all the players should be at level 32 or above. If you're the player being invited for Raid, wait for the invite to appear on the screen and keep an eye on the bottom right tab of your screen. If it becomes orange, it means you have an invite and accept it.
Once you accepted the invite, now you will automatically join your friend's Raid. You need to use a remote raid pass to join the battle.
Part 2: How to get Remote Raid Pass
For a specific time, you can purchase only three remote raid pass from the in-game Shop with one-PokeCoin. You can claim for the three Raid passes only once with one PokeCoin bundle. However, if you want more remote Raid passes, you need to purchase them through additional PokeCoins. Here are the steps that you can follow to get a remote raid pass.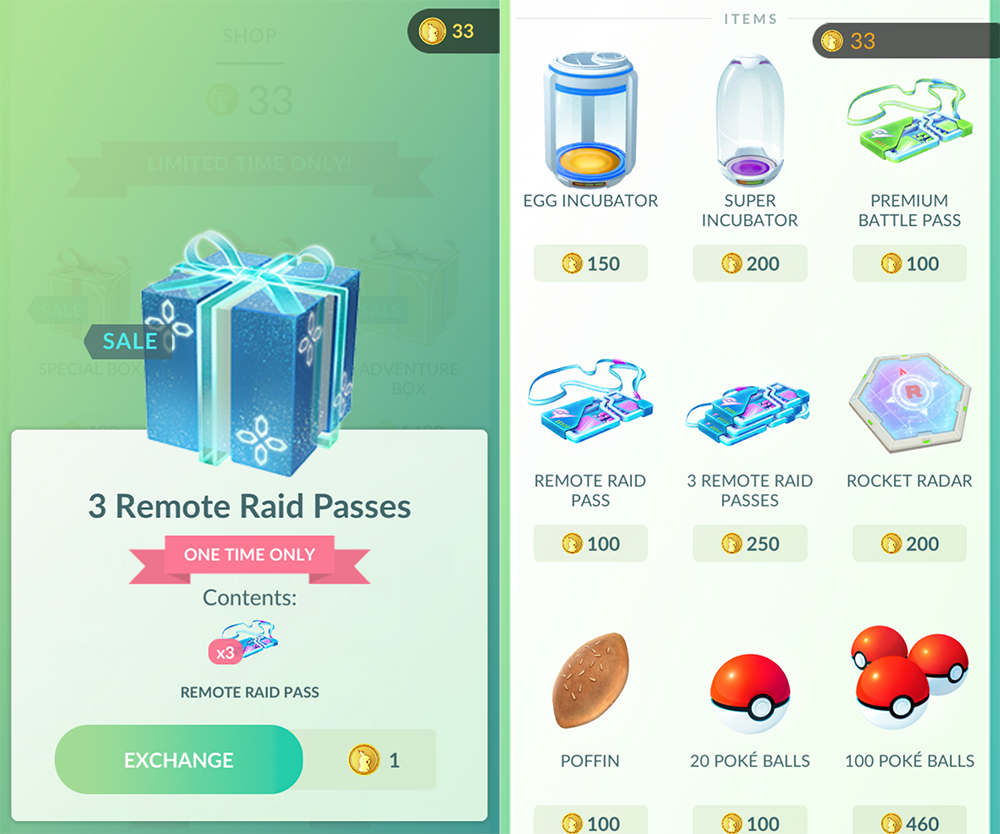 Go to the Pokemon GO gaming app.
On the gaming app, tap on PokeBall icon, and then click on the Shop.
Now, move down to the Items section.
From the item section, you have a chance to buy one Remote Raid Pass for about 100 PokeCoins.
Once you have the raid pass, you can join friends or invite friends for Raid in Pokemon Go.
Legendary Pokemon Will Appear In Raid
To celebrate the launch of Remote Raid Passes, Niantic has added three legendary Pokemon back to the gam. The legendary pokemon are Darkrai, Altered Forme Giratina, and Virizion. All these will appear as a five-star Raid boss for a specific time in the Raid. It means remote raid pass gives you a chance to catch the shiny and fancy form of these Pokemon.
Part 3: Pokemon Events to Join In the Raids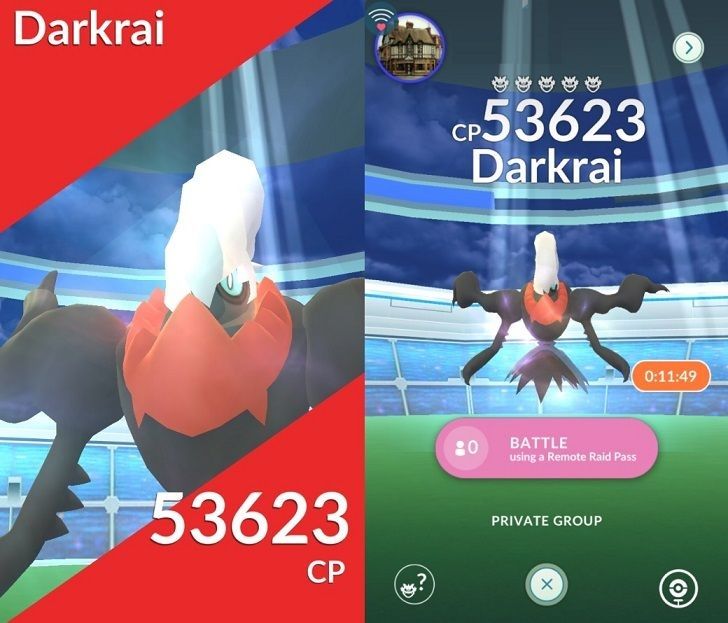 The upcoming Pokemon event --Enigma Week-- is underway. In this event, you will see the Mythical Deoxys, a powerful Pokemon back in the Raid. Further, the DNA character will also appear in the event as a five-star Raid boss till August 14.
Moreover, around this time, you also have a chance to catch a Shiny Normal Forme Deoxys. Also, if you are looking for legendary and mythical Pokemon and want to add them in your collection, then the event is a great option for you.
Raid Hours for Deoxys
Deoxys Pokemon will appear in the upcoming event that is Enigma Week, which is from August 7 to August 14. You will also get an in-game notification when the Raid is about to begin near your gym. Let's know more about Deoxys.
Like Mewtwo, it is a pure Psychic kind of Pokemon, which makes it vulnerable to Ghost, Dark, and Bug characters in the battle. Deoxys can work in four forms that re Normal, Attack, Defense, and Speed. Each form appears separately and has different stats as well as move sets.
Note: before the challenge to Deoxys, you need to understand its form present in the battle or Raid. Other Legendary Pokemon will help you to fight against Deoxys if you have them.
Therefore, in August, you have a good chance to join Raid and to catch the legendary Pokemon. All you have to do is to purchase a remote raid pass so that you can join battle remotely while sitting at home.
Part 4: Location Spoofer an Alternative to Remote Raid Pass
There is an alternative to remote raid pass, and that is a spoof GPS location. If you want to play the game from a fake location to catch more Pokemon, then fake location is the best option. Moreover, the remote raid pass is only available for a few times, but fake location apps like Dr.Fone- Virtual Location (iOS) are available for all time.
You can play from Paris while sitting in Brazil with the help of Dr.Fone- Virtual Location (iOS). This app allows you to play safely without getting caught from Niantic. Plus, there are speed options too, which you can use to catch Pokemon.
In Dr.Fone- Virtual Location (iOS), you will see the teleport feature and can define your root to reach the destination faster than ever. Also, with it, you do not need to jailbreak the device.
How to use Dr.Fone- Virtual Location (iOS)?
To use, you first need to download the app in your device or system.
Go to the official site of Dr.Fone and click on the virtual location tool.
Now download and install it on your system. After this, launch it too.
Connect your iPhone with your system to use the app on the iPhone.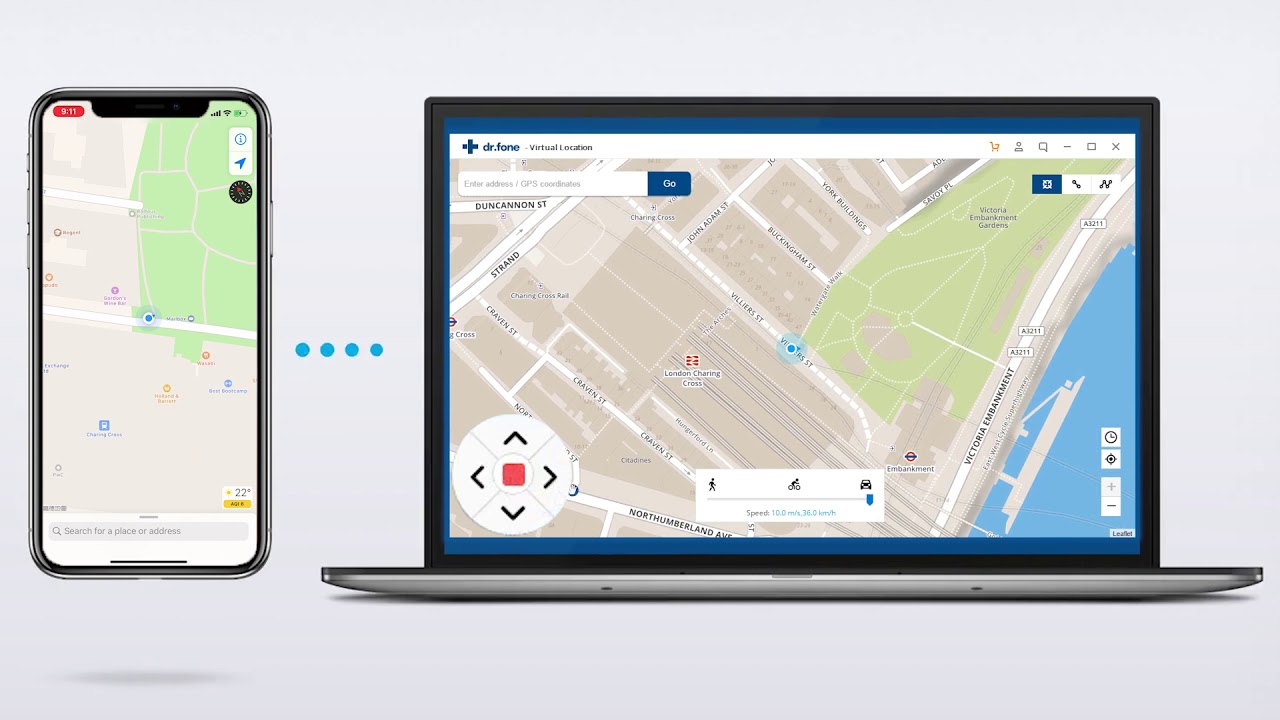 A world map will appear to you, now in the search bar search for your desired location, and click on the move here.
Now, you are ready to spoof your location in Pokemon Go to play the game from the desired area.
Conclusion
Take advantage of remote raid pass and invite friends to raid for more fun in Pokemon Go. You will also get a chance to catch a few legendary Pokemon when attending event in august that is complementary with raid pass. But, the remote raid pass is available for a specific time only. So, if you always want to play Pokemon from a virtual location to catch more characters, then Dr.Fone- Virtual Location (iOS) is a great app for you. Unlike raid pass, it has no limitations and has no time limit as well.