It is quite interesting to play with location-based apps in your gadgets with your friends and family members. You can find out innovations and interesting experience while playing these types of games in your devices. Connecting the real-time location adds fun to your play. The Pokemon Go is one such game inspiring the young minds to explore their surrounding interestingly. You would have gone through a lot of difficulties while playing these games. One such crucial issue is getting boredom with similar surroundings. This article will surely ignite your minds to grab the perfect Pokemon Go Spoofing Android app for an exciting gaming experience.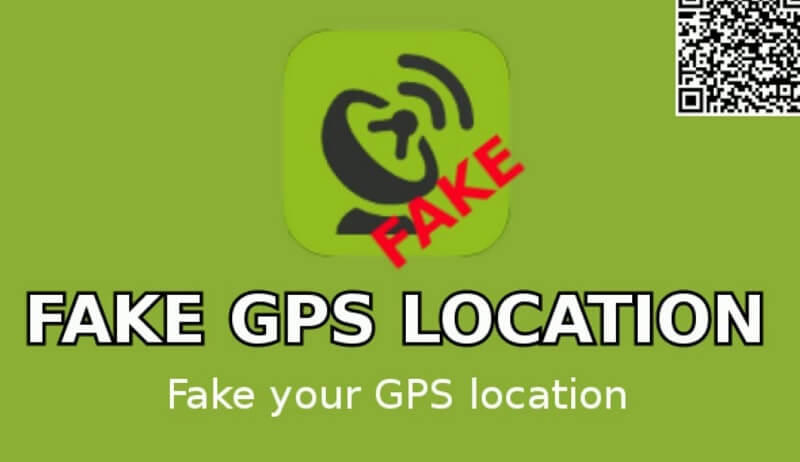 Part 1: Why we need Pokemon Go Spoofing Android?
The foremost reasons to spoof location details in the Pokemon Go play were as follows
Explore different places around the globe virtually.
This type of spoofing technique enables you to play games even during bad weather conditions at your place.
You can connect with big cities worldwide and make your play exciting.
When you shift to another location then you can easily disable people who used to play Pokemon Go with you.
Part 2: How to use Pokemon Go Spoofing Android?
It is a challenging task to choose the right Pokemon Go Spoofing Android App. In this section, you will grab the best apps for your needs without any compromises.
2.1 Using VPN Apps
The Express VPN is one such app which assists you to change the device location in no time. It is the best program compatible almost in all the platforms like Android, Windows, Mac, and iOS devices without any issues. It is a simple tool to switch your gadget location to any part of the world swiftly.
Price

You can buy Express VPN for $12.95 per month

6-month package: $9.99 per month

15-month package: $6.67 per month. This scheme includes 3 months free option.

Stepwise user guide instructions were as follows

To enrol for this app, the first step is to download this app from its official webpage using its scheme options. Then, follow the below guidelines.
Step 1: Open the app and tap the 'On' button available at the centre of the screen.
Step 2: Select the 'Server Location' worldwide from the displayed list. You can find a wide range of items listed out in a well-organized way. Choose the perfect location which is convenient for your needs.
Step 3: Finally, hit the 'Connect' button to switch your device location to the selected space on the globe.
You can quickly move your gadget address anywhere worldwide by following the above instructions. Follow the guide for successful completion of the spoofing device location process.
2.2 Use the Third-Party Apps
PGsharp
It is an exclusive location spoofing app for Android. It is the best Pokemon Go Spoofing Android app to fake the gadget location for exciting experiences. You would have come across ample tools to spoof the device location in the digital market and PGsharp is the right app which fits your needs aptly without any compromises. Using this program, you can teleport the location, customize the walking speed etc. Most importantly there is no need to root your Android gadgets to fake your device location.
Price

7-day trial per user is available for free download.

The standard version is $5 per month and you can use it for two gadgets without any issues.

A systematic procedure to spoof the location

Initially, you must install the app by creating a PTC account. After the successful creation of this account install the app from its official website. Then, surf through the below instructions.
Step 1: Go to its official web page and tap the free trial version.
Step 2: Tap the 'Sign Up' button to access the beta key to activate PGsharp app.
Step 3: Create a login and password to register with this app and use the beta code to activate the PGsharp tool. Open the program and wander around the world map to pin your desired gadget location for the Pokemon Go game.
2.3 Fake GPS GO Location Spoofer
It is the perfect location spoofing app works well with Android gadgets. You can use this program to fake your location while playing the location-based games. You can simply pin your desired location worldwide on the map view to change your gadget location in no time. There is a favourite list which displays the history related to the desired pinned location around the globe. You can use this standard app to switch your device location anywhere around the globe. There are options to integrate this app with other programs using the 'Share' option.
Price

The basic version is available for free download.

You must pay $2.99/ month to access its pro version.

A systematic procedure to spoof the location
Step 1: First, you have to download the app from its official webpage. Install the program by following its instruction wizard.
Step 2: Open the tool by tapping the icon and then, pin your desired space on the map view. Finally, hit the play button to switch your desired location as the default gadget location.
It is enough if you follow the above guidelines for successful gadget location changes. All the above-discussed programs are well known for spoofing device location in Android phones. You can opt for dr.fone-virtual location tool if you want to fake gadget location in iOS gadgets. It is the right tool with awesome embedded features. It is high time to look for wise options to win the location-based games and trigger your excitement with new locations around the globe.
You can connect with the right app as per your needs and change your smartphone location in no time. Choosing the perfect option to assist you to precisely switch over to new device location without any issues.
Part 3: What should I pay attention while spoofing Pokemon Go Android?
Before trying out the location spoofing techniques in your gadgets, you must be clear about its related consequences. When you try to spoof location while playing Pokemon Go in the Android devices then you must handle the below issues.
Officially your account might get banned for faking your location details. When you spoof the gadget location it is considered as a fowl game, and it is punishable in terms of Pokemon Go game. There are chances for your account to be permanently banned without any official notices.
You can confuse your friends using this technique but still, it is good to play a fair game rather spoofing the location. It would be fine if you use this trick less frequently. Do not trigger anxiety and jealous of friends by pinning their favourite locations around the globe.
Refine your playing strategy and focus on your health. Use this location spoofing options during bad weather, rainy and snowy seasons. Do not get trap with flu when playing Pokemon Go game.
Schedule your playing time and connect with your friends to enjoy the memorable moments.
Conclusion
Therefore, you must now be familiar with the Android Pokemon Go Spoof apps and it is high time to try out one such program for your Android devices. The dr. fone- Virtual location program is the best app for iOS gadgets to fake location optimally. It is an awesome tool and you will love it. The user-friendly interface assists you to teleport the gadget location in no time. Choose dr. fone and create a better space to explore your Pokemon Go games precisely. If you own an iOS gadget, then quickly try out this incredible location spoofing app dr. fone- Virtual Location. It is a flawless tool for Apple phone users. Quickly move on to the new location in your iOS devices within a wink of an eye using a sophisticated program like dr. fone-virtual location. Try it out without fail and you will feel comfortable for sure.