One of the most common user questions we have on Quora is- "how difficult is it to hack Pokemon Go". Well, the truth of it is that no established game is easy to hack. However, in this article, we would mainly cover "Pokemon Go Walking Hack" and help you understand how you can trick this fantastic game.
Part 1: What's the challenge we meet while playing Pokemon Go
The basics of Pokemon Go are easy. But, it is an active game, and most people need to get through Pokemon Go walking. You can walk, catch, and then collect as many Poke stops as possible. Some of the top tips to follow while playing Pokemon Go include the following:
Hatch the eggs you get at poke stops and then use the incubators
The first thing you need to do is build the XP, move through different XP levels, and power up your Pokemon.

Build the army and keep a special tab on your bags
Transfer the Pokemon to get more candies so that you can get rid of the Pokemon you don't need.
Lastly, check the evolution path of the Pokemons as you can keep powering them up or making them take lesser forms.
Part 2: How can I fake Pokemon Go GPS on iPhone
The trend today is to use location-based apps to connect with people in your vicinity. But, there are certain cases wherein the location-based formula can work against your wishes. Especially when it comes to AR games that demand you to walk outside but feel the roads are not safe, then it's best to use the following method to fake your location. Hence, we recommend you to use Dr.Fone-Virtual Location to help you control Pokemon Go without walking. Here is how you can use it:
Effective PokemonGO Spoofer for iPhone
Teleport to anywhere in the world during gameplay.
Simulate movement along a route (set by 2 or multiple spots).
GPS automatic/manual movement with joystick.
Allow to set the movement speed as desired.
Step 1: First things first, download dr. Fone-Virtual Location for iOS. All you need to do is install and launch this program to get yourself the best Pokemon Go walking cheat.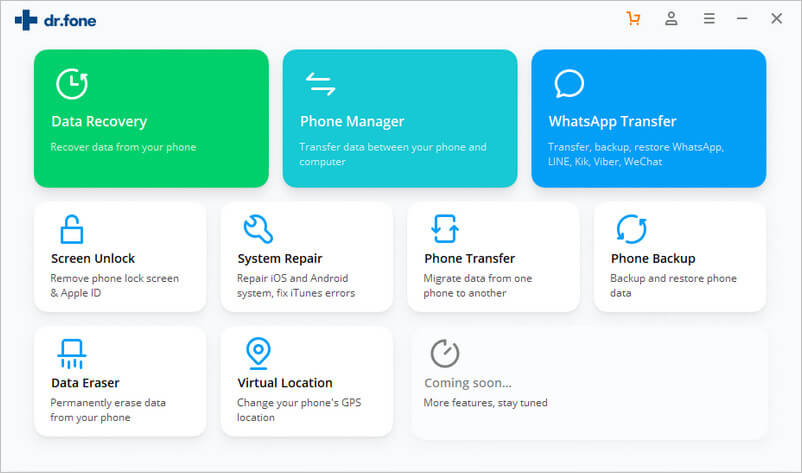 Step 2: Next step is to click on "Virtual Location" from all different options and then have your iPhone connected to the computer you are using. Then choose the "Get Started" option.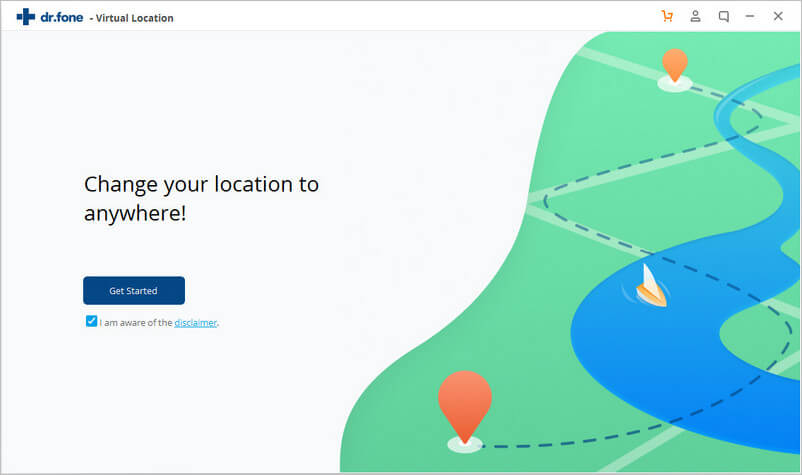 Step 3: Now, the next step entails finding the actual location that you are at on the map. If the location does not display accurately, then all you need to do is click this option called "Center On". This icon is located towards the lower right part to show you the right and exact location.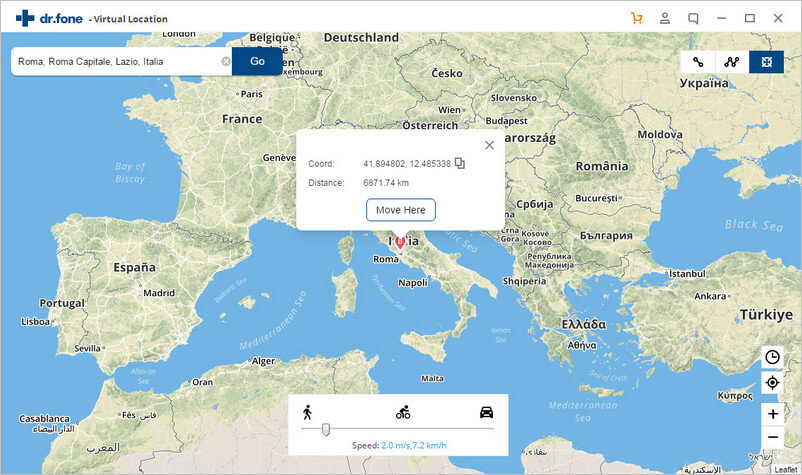 Step 4: After this, activate the teleport mode by clicking the corresponding icon. It is situated in the upper right corner of the option. Then, move to the place you wish to teleport. Post this, choose the go option. In these screenshots, we are considering Rome in Italy as our example for today: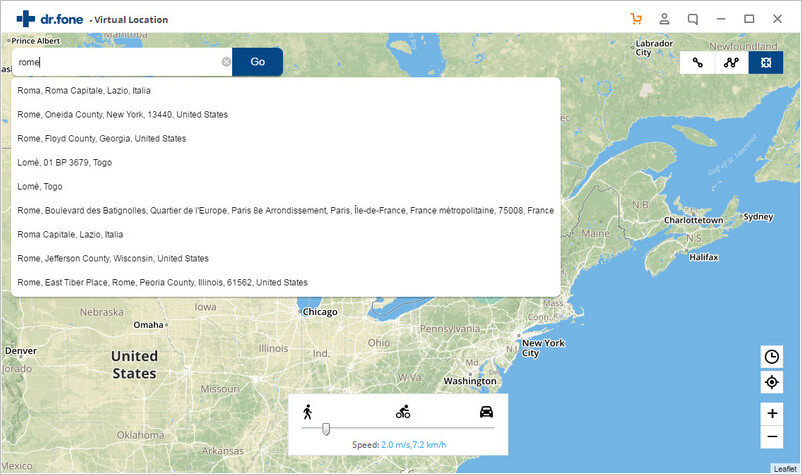 Step 5: The system is built so that it will understand that your desired place is Italy. Then, click the move here option in your popup box.
Step 6: Your location is now changed to your desired one. When you click the center on the icon or locate yourself on your iPhone, the location gets fixed to Rome. However, of course, the location remains the same for your location-based app as your real location.
Location displayed in your program
Location displayed in your iPhone
This is the best way for you to solve your issue of moving in Pokemon Go without walking.
Part 3: How can I move in Pokemon Go without walking in Android?
3.1 How to use hot Android GPS fake apps:
Alternatively, we recommend you to pick from a host of GPS fake apps and choose the one that suits your needs. Here are the steps of using an app called Fake GPS Location- GPS Joystick:
Step 1: First thing you need to do is get onto the Google Play store. Then download this app called Fake GPS Location- GPS Joystick.
Step 2: After this, launch the app and before you go any further, follow the procedure below to make this method to crack your Pokemon go walking hack work effectively. Then perform the steps mentioned below.
Step 3: Now, head over to Settings of Fake GPS app and tap on Enable "Non-Root Mode" followed by enabling "Joystick" as well.
Step 4: Then, get back to the main interface of the app and either punch in a desired location in the Search box or pinpoint it over the map to spawn too. Once done, hit the "Play" button.
Step 5: To be sure that things are working the way they should, swipe down from the top to bring up the notification panel. You would find the Fake GPS notification here. You can even enable/disable Joystick on the go from here. Now, verify if the spoofed location is being shown over Google Maps by launching it.
Step 6: Next, launch the Pokemon GO app. Your avatar will be right there at the spoofed location.
Just in case you haven't enabled Joystick but still wish to move your avatar, you need to get the below step done every time you want to move your avatar.
Switch to the Fake GPS app and set the location marker to the desired point, followed by the "Play" button. Then, switch back to the Pokemon GO app, and voila! Your character starts running to the new location.
Android Marshmallow (6.0) And Above (Latest Security Patch)
Step 1: Start by disabling play store auto-updates. To do this, you can go to the hamburger icon, which is on the top left. Then, swipe up and go to settings. After this, choose general, tap auto-updates and then disable the option of auto-updates. Choose the option labeled; do not auto-update apps.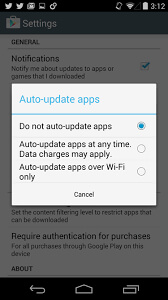 Step 2: After this, disable the find my device setting and the security and location under the option of settings. Go onto Google play services and uninstall the update. Also, remember to disable the android device manager.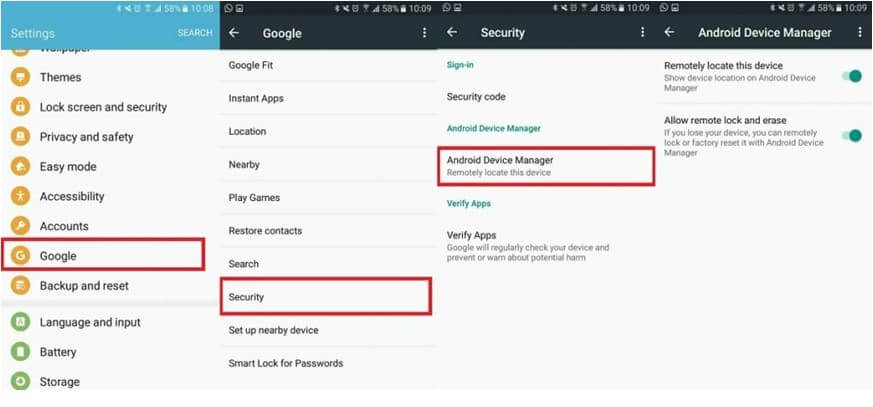 Step 3: Now, go onto developer options and then set Fake GPS Location- GPS Joystick as your mock locations app. Lastly, ensure that you enable suspended mocking options on the screen app.
3.2 Attention for using Android GPS fake apps
There are plenty of reasons why you should stay away from Android GPS fake apps. However, the most common reason is the threat of malware. So, even when you are looking for Pokemon Go Walking hack, this type of app can falter with your phone. You may get attacked by malware or may fall prey to hackers. Hence, we highly recommend you check your options and scrutinize the reviews before settling for them.
Final Verdict
So, the solutions mentioned above work best for you if you are looking for Pokemon Go options without walking. We completely understand that there are a lot of reasons why you may not be comfortable venturing out and playing Pokemon Go the way it is meant to be.
It can be sheer procrastination or safety concerns, or even a shortage of time. But, with this, you most definitely can use this as the topmost Pokemon Go walking cheat. We completely trust Dr. fone and highly recommend it to iOS users for its safety, security, and ease of use.
Lastly, you can use the apps mentioned above for Android as well as they can help you navigate through different setups in Pokemon Go and earn the rewards as you move.