Pokemon Go is a very popular AR game among users in the world. The only thing which sometimes troubles the user is not able to catch Pokemon out of the territory.
This is where location spoofing apps come handy. Location spoofing allows you to change your current Location online to catch Pokemon present in other locations. Apart from catching Pokemon in Pogo, there are many more reasons to use gps spoofer. Location spoofer tool also helps prevent your privacy from unwanted people.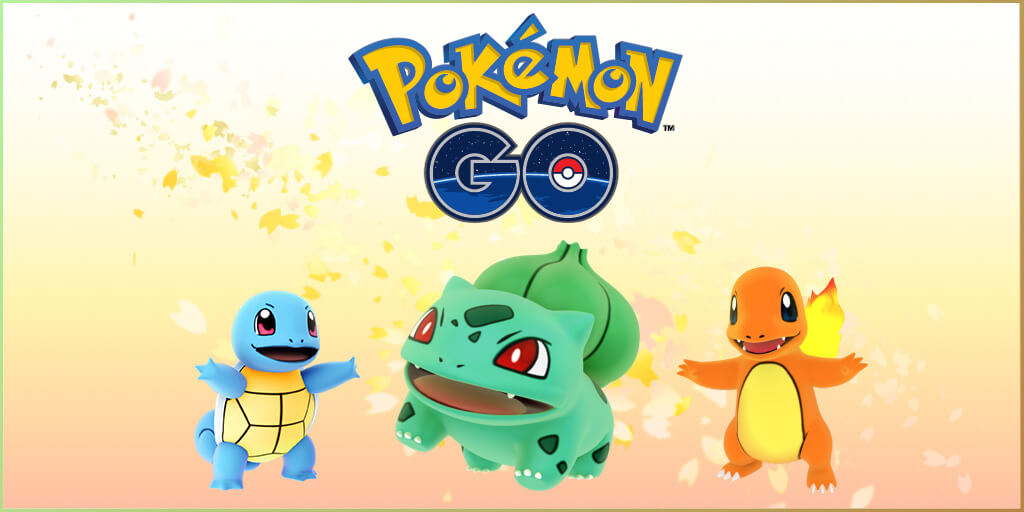 Are you looking for the best spoofing app without root for your android device?
If yes, then PGSharp is a great option for you. It is a Location-based spoofing app that is best for playing Pokemon Go from fake Location with no root. It also has the Pokemon GO Joystick app installed. The latest version of this app is PGSharp 1.0.2, which is a modification of Pokemon GO 0.171.4.
PGSharp is similar to Dr.Fone virtual location tool, which runs on iPhone (iOS), but PGSharp runs on Android.
Part 1: How to Spoof Pokemon's Location without Root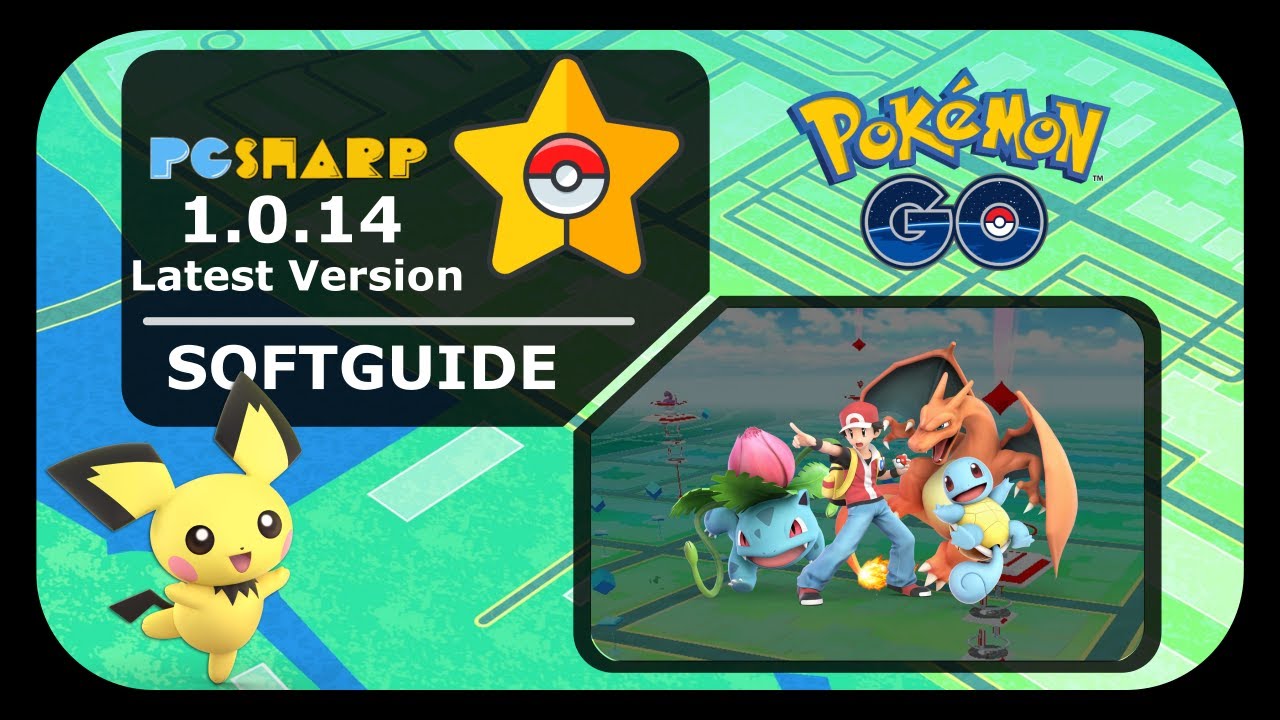 You can spoof Pokemon in Pokemon Go with no root by having a PGSharp app in your android device. It is an accessible fake GPS location Android App that allows you to teleport the real-time GPS location while sitting at your home.
Further, it comes with a user-friendly interface. You can download its free version to know about how it works on your device before buying it. To spoof a Pokemon, you fists have to download PGSharp APK in your phone and then can set fake GPS locations in the game map to catch Pokemon.
1.1 What makes PGSharp best pokemon go spoofer for Android
PGSharp has embedded the Fake GPS Joystick app, and you do not need to install the joystick separately to move around in POGO.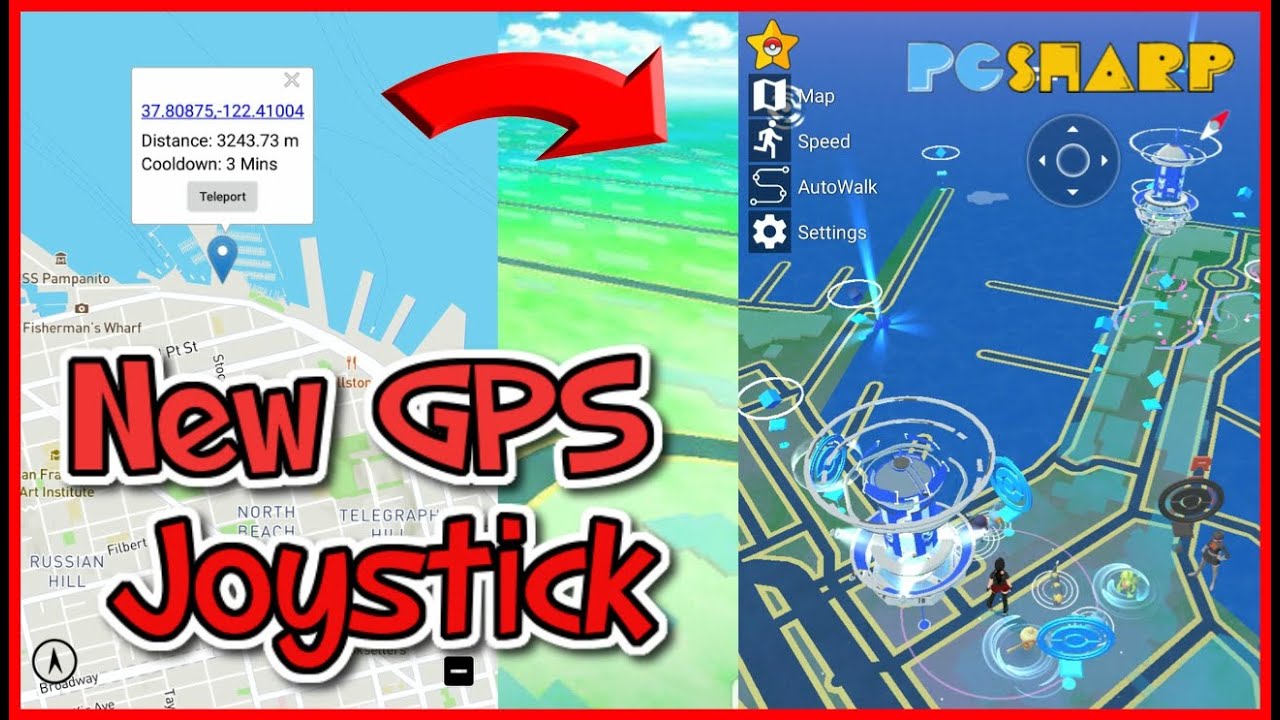 It has auto to walk feature, which is very useful and helpful for laying eggs in Pokemon Go. Further, it allows your Pokemon characters to play the game automatically without moving the joystick.
There is a custom walking speed feature in PGSharp, which allows you to adjust walking speed to catch more Pokemon.
It also has a teleport with which you can move to any desired location in the world.
Note: PGSharp is currently not supported by Google and Facebook accounts. It supports only the Pokemon game account.
1.2 Requirements for PGSharp
To download PGSharp, the minimum version of Android should be 4.4
To install PGSharp APK you need the activation key.
Part 2: How to Download and Install PGSharp on Android
Downloading and installing location spoofing app PGShrap without root is very easy. Here is the step by step guide for you to install the PGSharp on Android.
Step 1: First, you need to create a PTC (Pokemon Trainer Club) account at https://www.pokemon.com official site of the game.
Here are the instructions to create a PTC account:
Go to www.pokemon.com and click on "Join" available on the left-hand tab.
Follow the upcoming instructions and fill out all the fields step by step. Do not forget to confirm the date of birth before clicking Continue.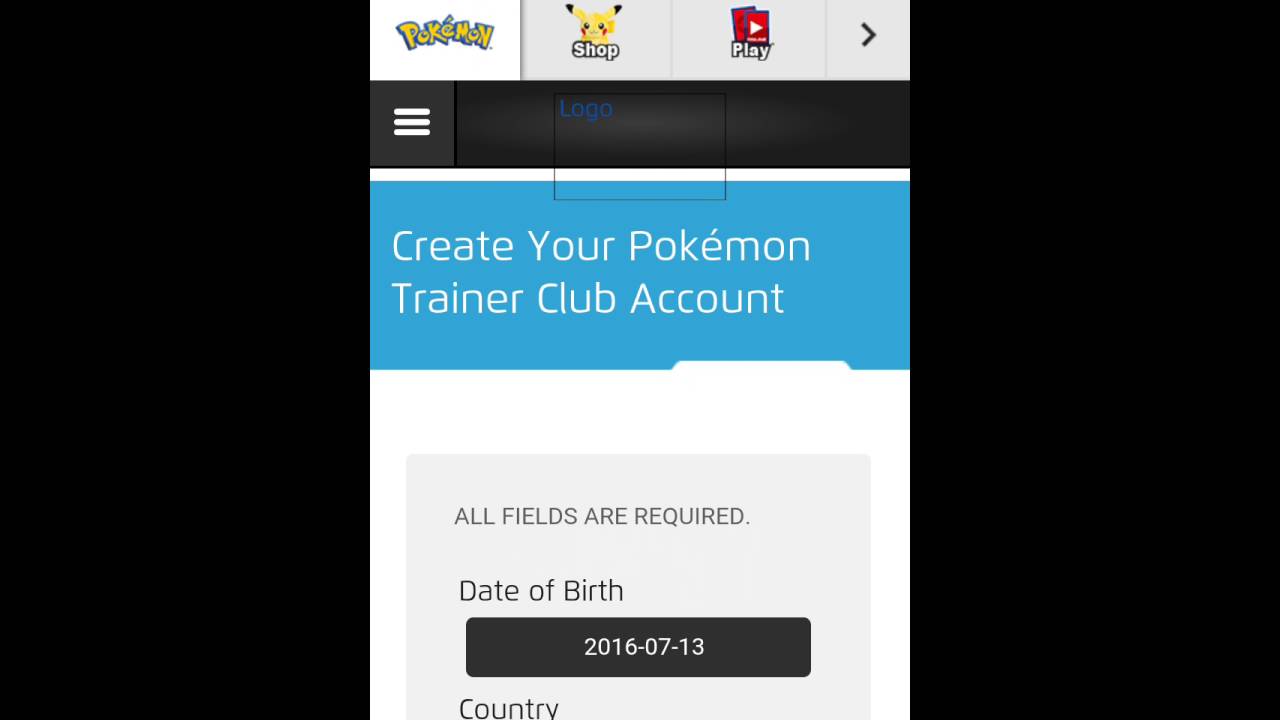 Read the Terms of Use, tick the box beside "I accept," check I'm not a robot and click to Continue.
Step 2: Activate your PTC account with the email confirmation.
You will receive an email at the address you provided for verification. If it does not appear in the inbox, make sure to check spam folder
Step 3: Uninstall the official POGO app (Google Play Store version).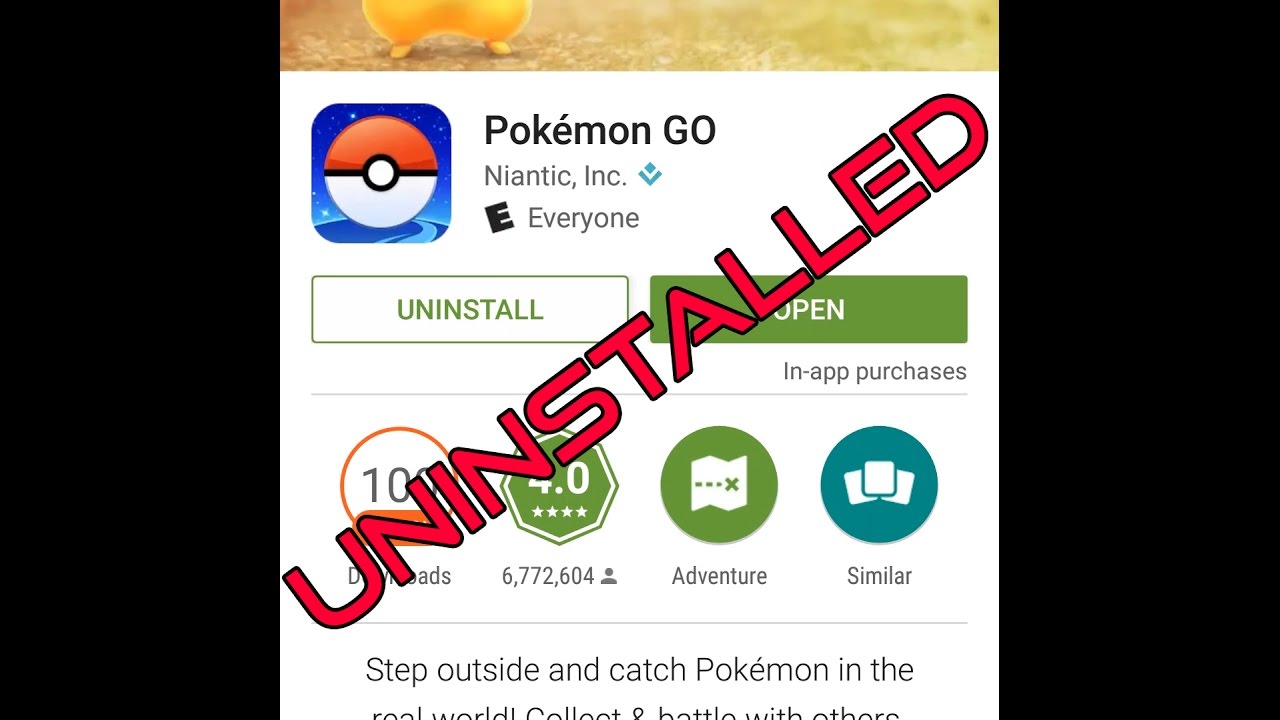 If you do not uninstall the game from Google Play Store, the modifications with fake Location will fail to install.
Step 4: To run free PGSharp APK on Android, you will need a PGSharp beta key code, which is not easy to get.
How to get PGSharp free beta key for free?
PGSharp limits the users to use the beta version. Therefore, the company only opens registration services at random times.So, getting a beta key is totally smart work, luck, and speed. Here's how you can get the PGSharp Beta key:
Step 1: Go to the PGSharp official site and scroll down to find the Sign-Up button for the Free Trial.
Step 2: If you see the "Out of stock" message, then you have to try some other time.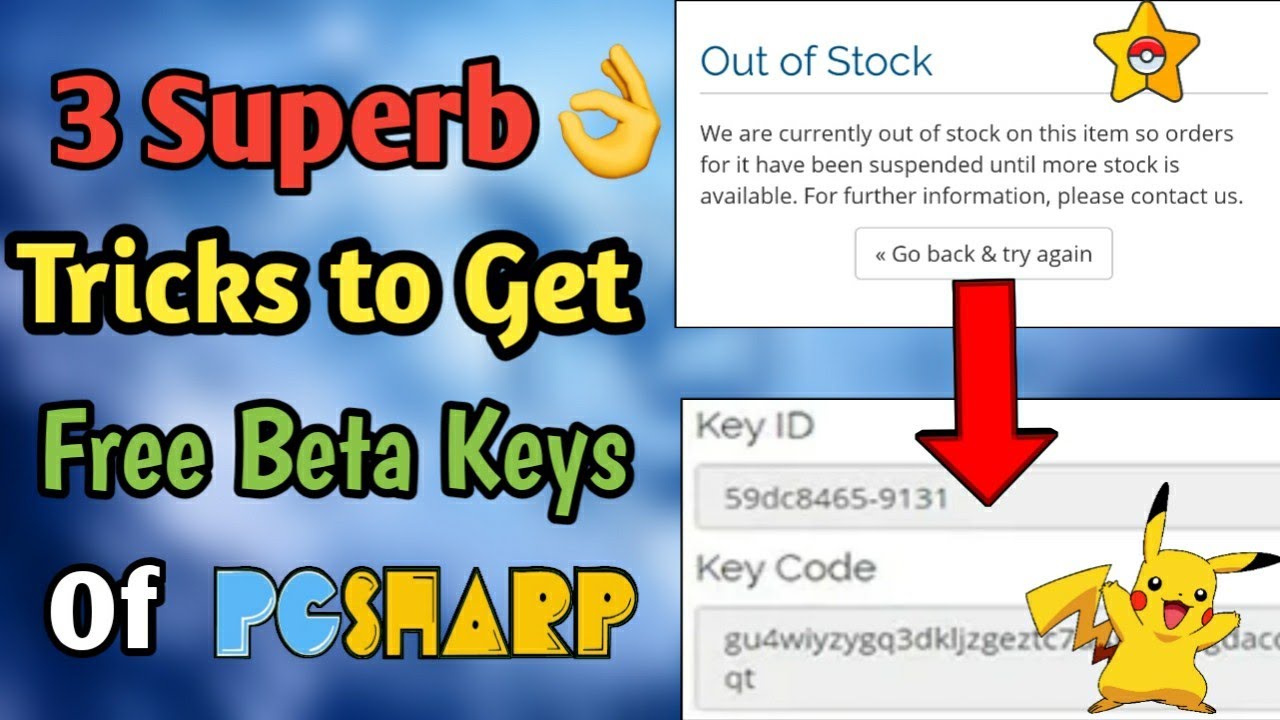 Step 3: Company opens the service at random times, so refresh the page frequently.when you get key, you will see a page like this.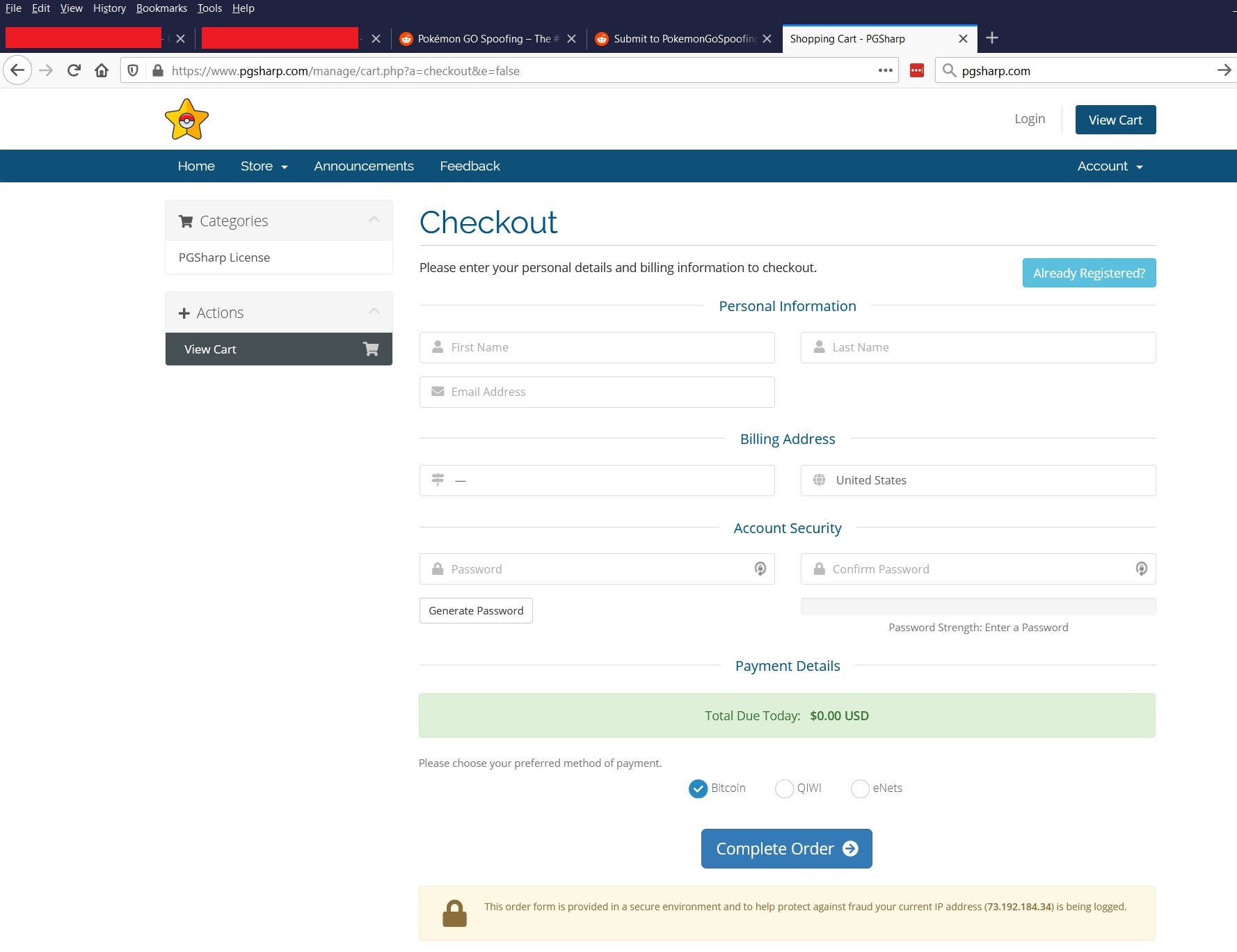 Step 4: Now, fill the required data, and you can fill fake data too. It's time to create the password by selecting Bitcoin as the payment for a free beta key.
Step 5: After click on the complete order, you will be redirected to the login page. Put your email and password to log in.
Step 6: Copy the code and paste it to the PGSharp app to activate the app.
Part 3 : PGSharp Common error
Being a beta version, too many people use it at the same time, which may cause some errors in installation.
Unable to sign in or OS is not compatible with PGSharp. For this error, you need to upgrade your android version.
You need to activate the beta key before sign in as this is the beta server security that controls the number of testers.
The pre-installed license is only for few users to participate in beta testing.
POGO App unable to install PGSharp so uninstall official Pokemon Go from Google Play Store.
Part 4: How to Spoof Location on iOS/iPhone
As Pgsharp is only a pokemon go hack on Android, if you are playing Pokemon Go on your iOS or iPhone, it won't work for you. To fake Location in iOS, you need the alternative solution to PGSharp, which is Dr.Fone - Virtual Location .
1 click to teleport iPhone GPS location to anywhere in the world!
• Teleport to anywhere in the world to catch Pokemons.
• Simulate movement along a route (set by 2 spots).
• Simulate movement along a route (set by multiple spots).
• Use joystick for more flexible GPS control.
With this location changer tool, you can teleport your iPhone GPS to any desired place in the world with only a single click.
With Dr.Fone's fake Location, you can define a route by selecting two or more spots. Also, you can simulate your speed according to the need of AR games like Pokemon Go. It is completely safe to download and is the best location spoofing app for iPhone.
4.1 Features of Dr.Fone Virtual Location App
Teleport iPhone GPS to anywhere in the world.
Simulate GPS movement automatically along real roads.
Works with all location-based AR games or apps.
Simulate GPS movement along any paths you draw.
4.2 How to Install Dr.Fone in iOS Devices
Step 1: Download, install, and launch the program on your system.
Step 2: Connect your iPhone to the system.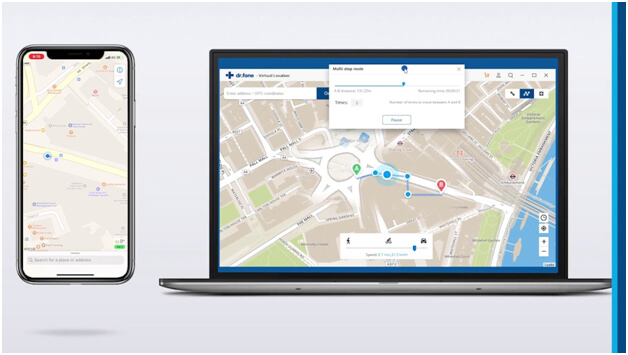 Step 3: Now, you will see a map and choose the desired Location to change GPS location.
Now, you all set to fake your Location on PGSharp.
Conclusion
PGSHARP is a great app that allows you to fake Location on Android. With the help of this app, you can catch more Pokemon in POGIO. If you own an iPhone, then you can spoof Location in Pokemon Go with the help of Dr.Fone virtual location app.