Tinder login through Facebook is probably all that a young adult needs to complete their social life online. Those who are yet to use a dating app, this is a mobile app that is popular in this category. There is a specialty about this application that sets it apart from other dating apps. It helps singles locate others in their area or region. The app is easy to use and practical since it can help one to find a date in their location easily. One can then plan dates and make the virtual meeting turn into reality soon enough.
This app allows users to start easily, either by logging in through their Facebook account or by using their phone number. The app then locates one's region as one signs up for a member account. A user needs to fill out a brief profile and upload their photos. They can then find profile matches as per location, gender, age, and other particulars.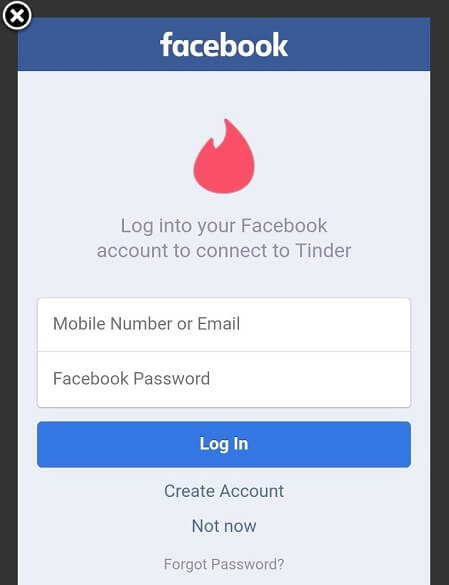 Why Register Tinder by Facebook?
There are several conveniences that Tinder provides for signing up through Facebook. As and when one opens Tinder, you can opt for Tinder through Facebook. The option for logging in through this social media channel comes with the application. The login option for connecting through the social media channel becomes convenient for different reasons as compared to Tinder without Facebook.
The app offers a convenient way to register with Facebook. The process is not only easy at the login page but also allows a user to get their data and other information synced with their Tinder account. This, in turn, helps Tinder to profile a user correctly and shows up proper matches from their database.
1. Just One Click to 'Register'
This is the main advantage that Tinder provides on PC or Facebook. Whether you are signing up through your PC or the mobile app, all you need to do is choose the Tinder account kit by Facebook. This enables one to simply log in using their social media login. Since it integrates one's account on the social media platform with the dating platform, it automatically draws in your personal information. It also makes it easier to integrate contacts and photos.
2. Upload Your Facebook Photos to Your Tinder Directly
The other advantage of using a Facebook account kit on Tinder is that it allows one to upload their Facebook photos to their Tinder account. Since most people have their social and personal photos already on this popular social media platform, it becomes easier to update their dating account with media from this site.
3. Won't have to Re-Enter Your Phone Number Every Time You Sign in
When you use Tinder without Facebook you are asked to sign in with your phone number every time. It also requires you to confirm or verify your account by entering the OTP that you receive. For such reasons, one should use Tinder and Facebook at the same time since both accounts work well in sync.
4. Won't have to Fill in Any of Your Personal Details
This is another distinct advantage when you use Facebook to login to the dating app. The personal details required for building your profile in the matchmaking platform are automatically drawn in from the Facebook account. This leaves very little information left to be filled up by the new user on Tinder. They can then focus on setting their account preferences to find the right matches for dating profiles.
There are other advantages that one can enjoy if they login to the matchmaking platform using their Facebook account. For instance:
This platform gains insight on the kind of profiles you like; it imports the most recent 100 likes of a user and that helps them shortlist profiles for showing recommended matches for a user.
There is no need to enter an SMS code for logging into the dating account every time, a requirement that comes with signing up with a phone number.
You need not add photos separately to a Tinder account since most of your images would already exist on your Facebook account.
How to Register Tinder by Facebook?
If you are ready to get started with Tinder as your dating app, here are easy steps to follow to log in using the social media login: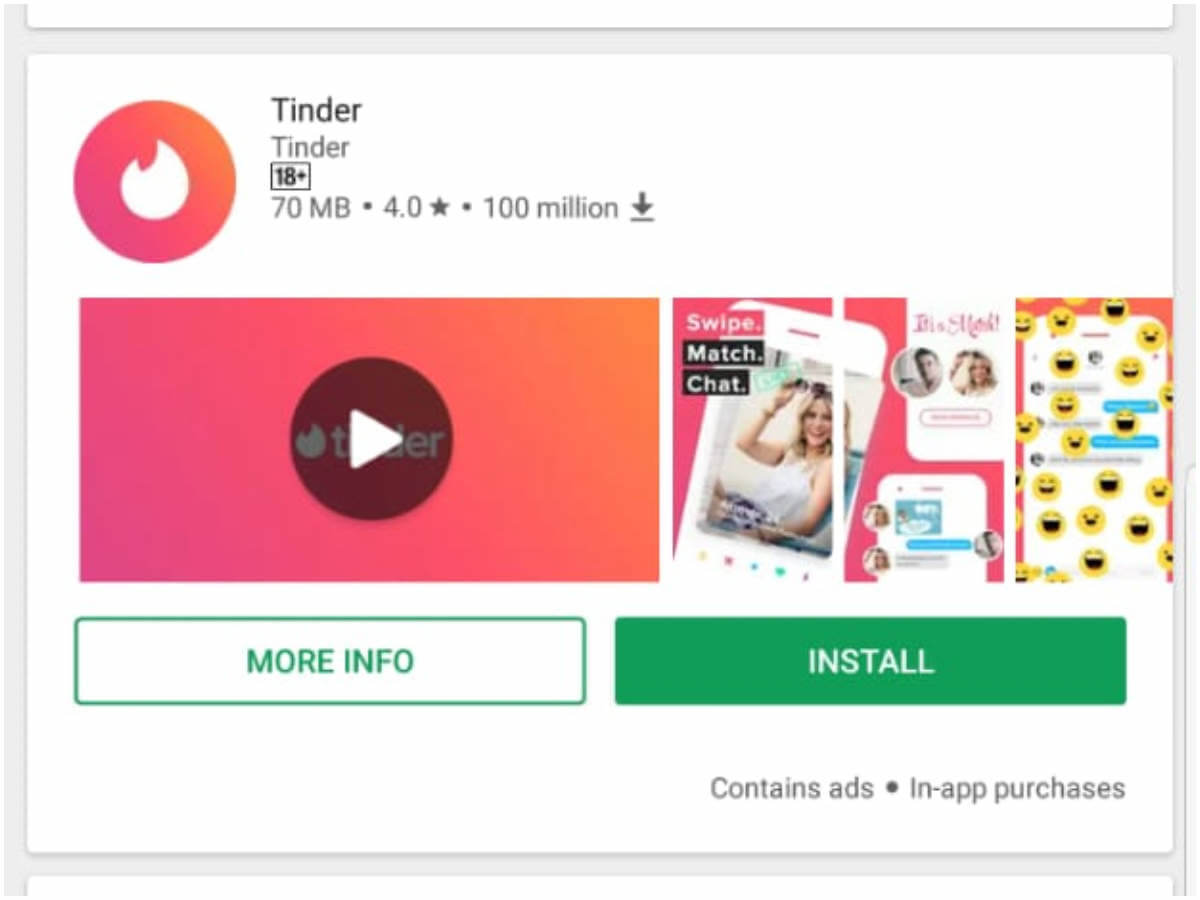 1. Find the Right App Version
If you do Tinder search on Facebook you will find this dating application available for free. There is a version for iOS as well as for Android devices. One can proceed to download the appropriate version as per the kind of mobile device one uses. The app is also available on desktops; here one can simply access the website Tinder.com and proceed to open their account.
2. Open the App
Once the app is downloaded successfully on your device, it will look like a flame icon. It will probably be present on one's home screen. As the app is opened, there is the option for Tinder login through Facebook; that is, one can proceed to log in using social media or using their phone number.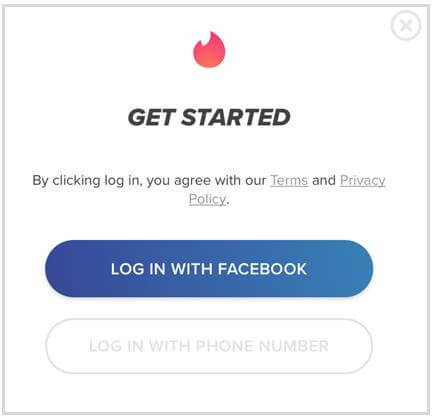 3. Login process
The links for logging in are conveniently provided on the front page of the app. Here one has the option to log in using their social media login or their phone number. If you choose to login using your social media account, all you need to do is enter the username and password. Then the account kit by Facebook on Tinder is revealed, allowing Tinder to access your personal information on the site. There would be separate screens that seek your approval for this. Ensure that you provide access to such data to allow smooth sync of both accounts.
Those who wish to use Tinder without Facebook account need to enter a valid phone number. Once this is done an OTP is sent to the phone number as a text message. This needs to be keyed in to successfully access the Homepage of the app.
4. Details required
After one log into Tinder, there are certain questions that one would need to answer or fill in appropriate boxes. These pertain to:
Sexual orientation and gender.
Some certain questions or fields are optional such as school name; those who are students can opt to fill in this field; they can also use a feature known as Tinder University; there is also the option to skip this field.
Other required fields that one needs to key in are their valid phone number; this would need to be verified as well.
Another important step is to allow Tinder to turn on location services; this is important since it is a geographical app, using location features to locate matching profiles for the users which are nearest to their address.
You would be prompted to sign up for notifications; this is again optional, allowing a user to decide whether he or she wishes to be notified as and when people view their profile or show interest for dates.
5. Start to Use the App
This app allows one to create their account easily. Once an account is created, there is a helpful tutorial that one can use to navigate through the different features and functions of the app. The first step would be to create a complete profile of oneself. In order to do so, it is necessary to visit the account section.
There are several features that make this app popular with those interested in finding dates. For instance, one can look up profiles of people who are within a 10-mile radius and are available for dating. Once a user completes their profile setup on the site, he or she can use the search function.
Push notification is another useful feature. Using this one can easily know when one has liked their profile and view their details as well.
Finding people to date close by is the main advantage of this app. It helps one to view profiles of people in their region. This also helps for date conversions to happen more readily.
The chat function is also a built-in aspect of this application. Once you find a profile you like it is easy to start a conversation with the person. This helps one to get to know the other person and decide whether one wishes to pursue it further.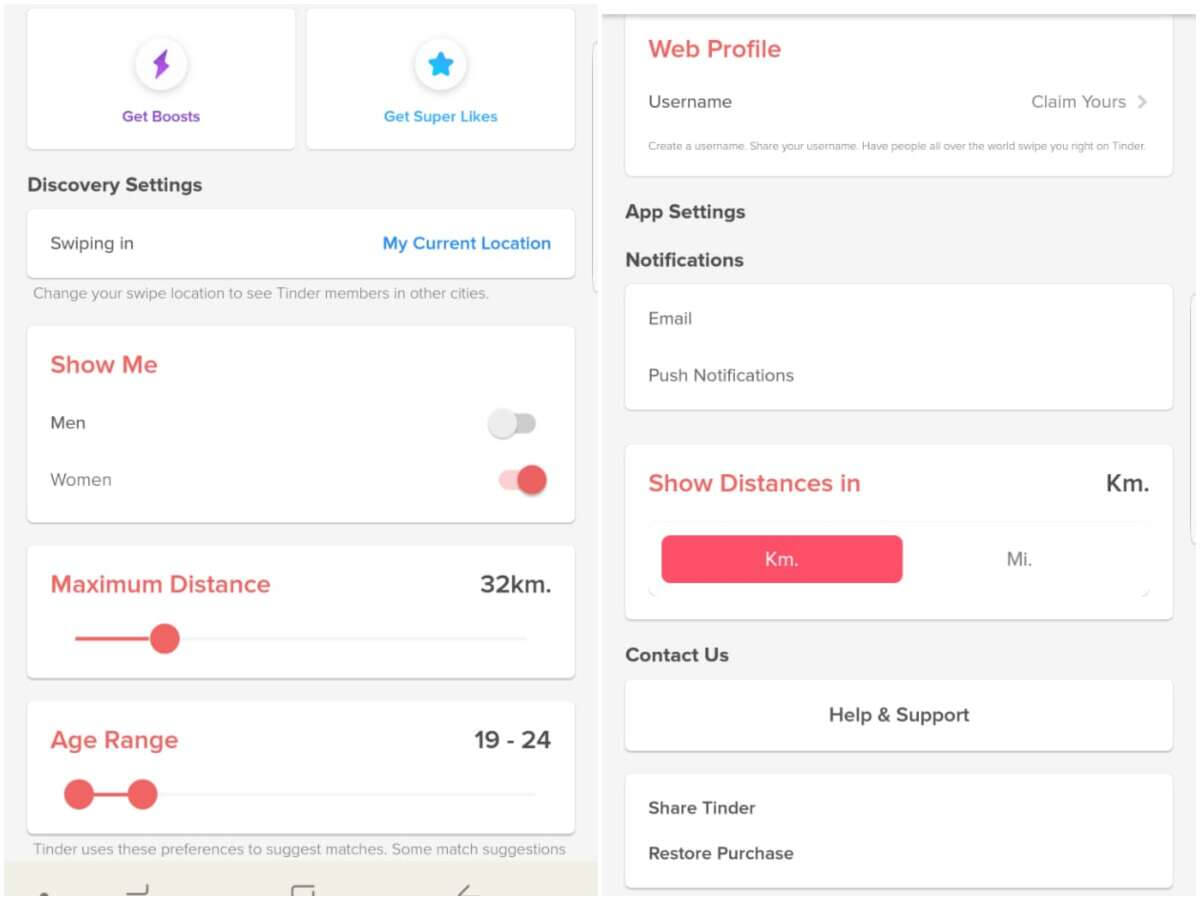 Conclusion
Tinder is a dating app that helps people find matches quickly in their vicinity. With a successful algorithm that works in matching people successfully as per their background, tastes and preferences, the app has helped many people quickly find people to meet up, chat or date.
Registering through social media login brings in several advantages. Since photos and personal information is a vital step in creating a successful dating profile, the social media login provides all such information of a user. Hence, one finds it easy to start using Tinder through Facebook. It is also easy to upload photos on Tinder through the social media login. Tinder also gains insights about one's likes and preferences through their social media login. Hence, one will find matches easily on Tinder since the algorithm will be able to shortlist matches for a person more accurately when the account is linked through social media login.