Love has no age limit and searching for love shouldn't have one either. Even if you have leathery hands and silver hair, your desire to find a good partner is legit. There are several apps that allow you to swipe and select your companion. Tinder is one of them. Not many know that 'Tinder for seniors' exists.
Even if you are over 50, tinder will find women or men of your age group for you. Tinder for older people is an unexplored territory but gives fruitful results if you know how to work with it. Just like any other teenager or middle-aged person, you have to install the app and navigate your way to your partner's heart.
The age requirement for Tinder
'Age is just a number, baby'. You must have heard many men throw this pickup line at older women. However, age is NOT just a number everywhere. Dating apps like tinder have a few restrictions when it comes to accepting users of a certain age. This is to strictly avoid mishaps, harassments and huge legal trouble for the founders. It is always better to welcome people with the right maturity to use dating apps. Tinder follows this custom too.
Tinder's doors are closed for users aged below 13 years. So, basically, you have to be a teenager to enter the dating pool. For the ones who are aged between 13 to 18 years, Tinder only shows options of people closer and similar to their ages. Everyone else has the option of choosing the age group they want to date. But the teens cannot do that unless they are 18. People above 18 can explore and enjoy all benefits of tinder.
In the case of Tinder for seniors, you have to be at least 18 years of age to log into the app and start using their benefits. There is no maximum limit. The older people in the app range from 40 years to 60 years. There are no restrictions, no boundaries and you can look for anyone younger or older than you.
This means Tinder for over 50-year-olds is not a bad idea. They can set up the age bar and only swipe those men or women who are closer to their age. You can find older women on tinder just like you can find the younger lot. However, it can be a little crowded for older women searching for their partners.
Like a few dating apps, it is not necessary on tinder that the lady has to message first. If you match, even the guy can make the first move. In that case, older ladies can find the incoming messages to be overwhelming if they are not used to online dating culture.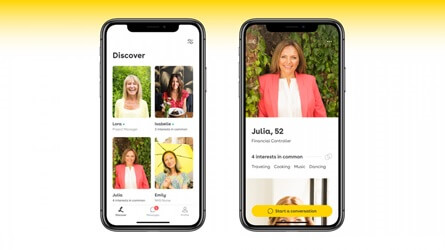 Older men can find the navigations a little troublesome. Tinder for over 50 can be a headache if they are not used to the smartphone culture. But practice makes a man perfect and you can do anything if you start to get a hang of it.
How many seniors use Tinder?
There are older people who've been divorced, widowed or abandoned. Life doesn't have to stop there. The world is a huge place and you can find love from unexpected corners. If you do not have the time to step out and explore or if you are too shy to make one on one conversations, Tinder does the job for you. They will find you the people and you can choose the one that made your heart skip a beat. Moreover, you can be anyone you want to be – Erase the past and write a new future.
Keeping this in mind, approximately 1 million old people use Tinder for older people. Almost 5000 new conversations pop up every day and they stay lively for a long time. Most of them leave the app either because they found the right person or they are satisfied after going on a few dates using the platform. Tinder also saw users who come back for more after some time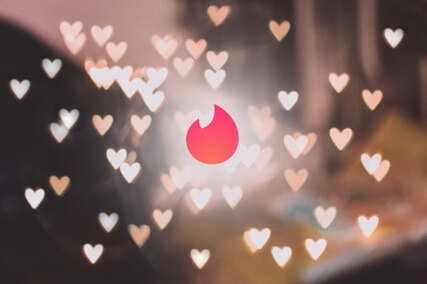 The world is changing and so are people. They are always looking for happiness and Tinder is giving them that. Tinder for 50-year-olds is not an embarrassing thing and people are realizing that as well. Also, the possibility of finding a stable and successful relationship in this age group is higher. So, you can expect some serious and genuine conversations to go on.
Stories of Tinder for seniors
Margaret and Edward
Margaret is a single mother of two young men. She is 63 years old now. She spent all her life trying to give the best of everything to her sons. Her husband died at a young age in a car accident and she never considered remarrying. But now both her kids are married and they thought it was high time for her to start looking for a partner.
She installed the app out of curiosity and started swiping. She found some really interesting bios but skipped them for no good reason. Then she found Edward. He is 62 years old, father of a loving daughter and his wife divorced him 15 years ago. His bio read 'Need someone to share my crazy stories with'. She found him fascinating and swiped right. Margaret still thinks that's the best decision she ever made.
They matched immediately. He was the first one to drop a 'Hi' and Margaret welcomed the conversation. They spoke about their jobs, their hobbies, their kids and everything else. After a month of online talking, they decided to meet in McDonald's closer to both their homes.
They had a nice meal and laughed their hearts out. They went for a walk in the park and spoke about all those 'crazy' things that Edward did. Margaret felt like a teenager in his company. Love blossomed and they both live together now. Tinder for seniors was the beginning point of their journey. Hopefully, they have a long way to go.
Andrew and Alice
Andrew installed the app because he wanted a getaway from his mechanical life. He is 59 years old, working in a law firm and has nothing to do over the weekend. He isn't a firm believer in marriage and never had a serious relationship with anyone. And he is also very uncomfortable around women.
When he began swiping, he saw Alice who is 63 years old. He was not very sure about swiping her right because of the age difference. Also, he thought she could be bossy and irritating. After a long thought, he decided to give it a shot and swiped right.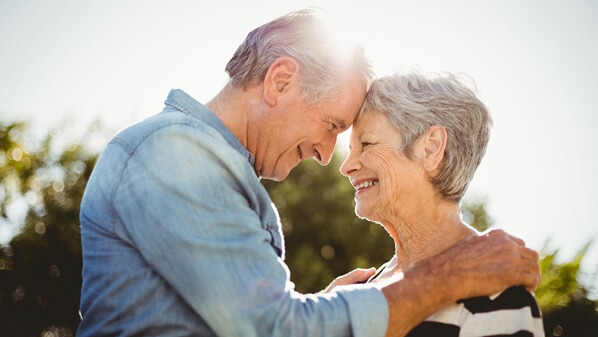 They matched instantly and Alice sent the first message. He was very shy initially but Alice helped him to open up. They met over the next weekend and visited the book Exhibition in their city. Both of them were novel lovers and together, they bought a bunch of books. They enjoyed street side food and laughed about the silly things they did in college.
They met again the next weekend and the weekend after that. It kind of became like a routine. Andrew found a gentle and serene person who knows how to keep him grounded. He kissed her on their 4th date and there is no looking back. I guess, age really doesn't matter sometimes.
Nora and Alfred
Nora is 47 years old and Alfred is 54. When Nora saw Alfred, she knew he was the man she's been looking for. His bio said that he loved Jazz, watched Bond movies, loved to hang out at the local bar and is not scared of Karaoke. That's the kind of man Nora wanted.
Ignoring the age gap, she swiped right. They matched two days later and immediately met the day after. They didn't talk much on the app. When they met, it didn't seem like they were strangers. He was fit, well-built, and active and his smile can set the city on fire. At least that is what Nora thought.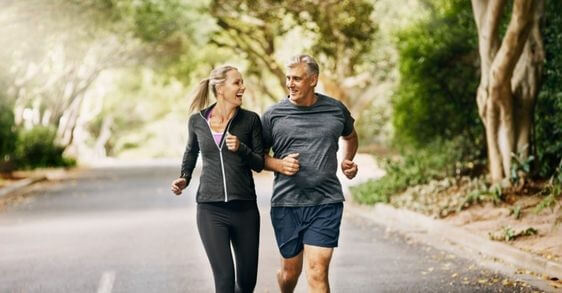 Alfred married young and lost his wife to cancer. He had no kids and lived alone for a long time. He is a gym instructor. They went on a dinner date, a few karaoke sessions and sometimes went jogging together in the mornings. They both deleted the app, together, four months later. They are happily married now and Nora is very happy about installing the app.
Well, if they all can find their happiness even after their 50's, you can do it too.
At the end of the day, you are responsible for your happiness. Tinder for older people is a huge advantage when you are willing to embrace a new life. The app has all the features to keep you safe and on the same hand, provide you with the best choices in your vicinity. It is a modern solution to your 'single' problems. Your conversations are going to remain a secret, your pictures are safe and you can always uninstall easily without any hassle. There is nothing wrong with giving it a try.