Dating apps are on a high demand these days out of which Tinder Gold apk is the high rated as it gives you the opportunity to perfect your Tinder profile and getting the best matches. It provides only the list of best suitors if you are following some important tips or tricks.
This article focuses on how to get Tinder Gold subscription, cost of Tinder Gold and many other tips and tricks to get the best of Tinder apk.
Part 1: Tinder Gold? What is it?
Tinder gold is the premium subscription available in Tinder Gold apk which allows you to see who just swiped your profile and who liked your profile. This will potentially help you in knowing whether to swipe left or right on the profiles.
Generally, when we get a profile we prefer to swipe left, with Tinder Gold subscription on, you can differentiate between the profiles and decide whether to give them a chance or disregard them. This subscription includes more than the power of knowing who like you.
Unlimited likes and extra super likes each day and rewind feature to go back and check for the profile that you've accidentally swiped the wrong way are some of Tinder gold benefits.
Part 2: What benefits can Tinder Gold bring me?
When you subscribe for Tinder Gold, there are many benefits that you are going to get. Some of them are listed below:
Likes You:
With the "Likes You" benefit, you will save time by allowing you to see who like you. To use this benefit:
Tap on the "message" icon on the main screen.
Under "New Matches", tap on the first profile photo.
You can see how many have liked you on Tinder.
Tap on any profile, left swipe to dismiss and right swipe to match.
Passport:
Passport is another benefit that is exclusively available for the Tinder Gold subscribers. With this feature you can navigate between your current location and many new destinations. To use this, follow the below steps:
Begin with hitting on the profile icon.
Tap on "Settings".
Now, scroll down and hit on "Location" to add a new location.
Rewind:
Rewind is one of the best benefits that get from Tinder Gold. It allows you to go back to your last swipe. Yes, if suppose that you've accidentally swiped left on a profile which you like at a late point of time, using Yellow arrow icon on the main screen you can rewind and get back their profile.
Super Like:
Unlike the "like" option, "super like" option will let the match that they stand out. When you tap on blue star icon on the profile, your profile will appear with a bright blue order in the partner's cards which will allow them to know that it can be an immediate match.
Tinder Gold subscribers can send up to five super likes every day.
Boost:
Boost allows you to be the top profile available in your area for 30 minutes. This gives you a chance to get 10 times more profile views when compared to the normal views.
With Tinder Gold subscription, you can boost your profile once a month for free. If you want more you can purchase them too.
Part 3: Cost of Tinder Gold: Any discount or promotion code?
Tinder has introduced the best pricing policy for the subscription. The persons who are above 28 years will pay the full amount for the subscription, which is $29.99 and the persons below 28 years will pay less.
To get a cheaper Tinder Gold subscription, you can opt for a six month subscription which is at "$114.99" or "$19.17" per month or to get the membership at cheaper price, you can opt for a yearly subscription plan for "$ 12.50" per month.
Part 4: How to subscribe to Tinder Gold?
To subscribe for Tinder Gold, follow the below steps:
Step 1: Open Tinder Apk on your phone
Tap on the Tinder icon available on your phone.
Step 2: Tap on Profile icon
On the top of the app, outline of your image is available. Tap on it.
Step 3: Tap on Settings
Tap on "SETTINGS" with gear icon on the top-let corner in your profile.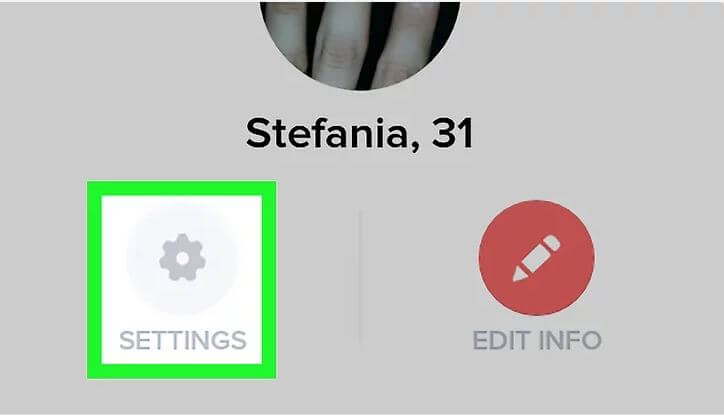 Step 4: Select Tinder Gold
Tap the "Tinder Gold" option available and a list of price plan options will be displayed.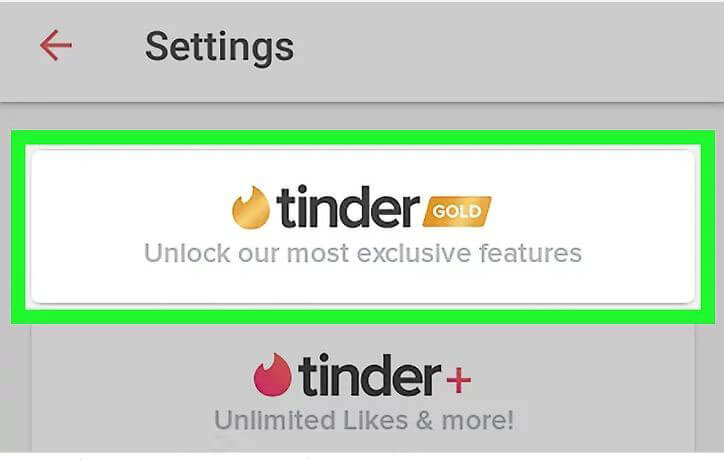 Step 5: Select a Plan
Out of the Monthly, 6-month and 12-month plan select your feasible plan and tap on "Continue".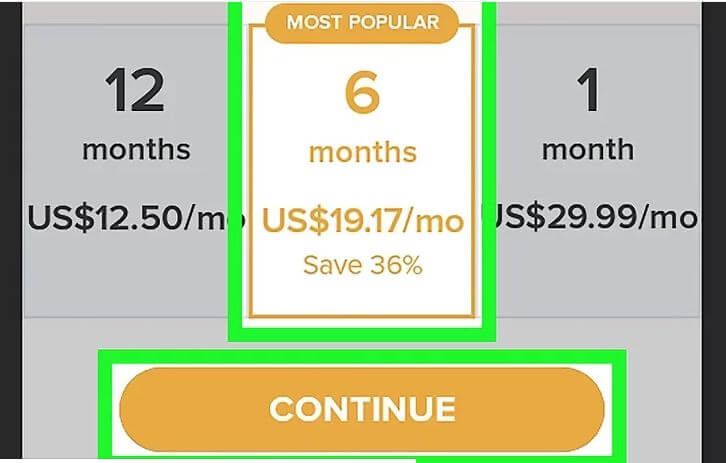 Step 6: Setup your Payment
The final step is to setup your payment usually by verifying yourself using Google pay.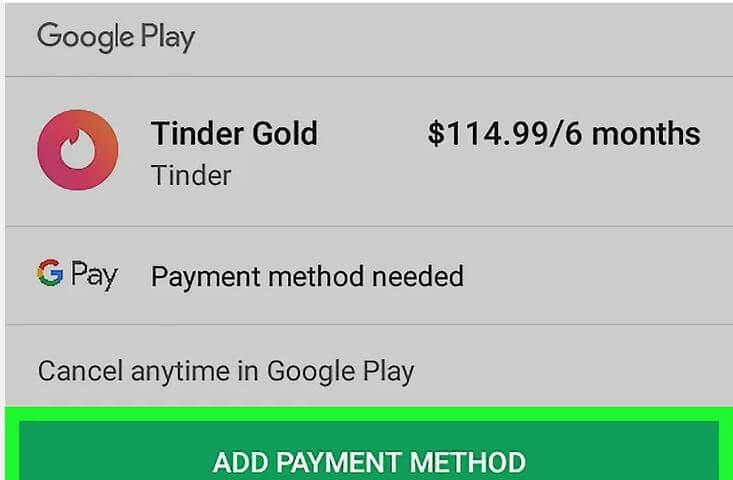 Part 5: Anything to note when using Tinder Gold?
Follow the below rules when using Tinder gold to get the best score and more no of matches you can opt for:
Maintain some standards mentioned by Tinder in choosing the right match and then right swipe on the profile.
Don't reset your account more often as Tinder detects the resets more deliberately and would block your account too. However, if you feel that your account is totally disturbed and you are not getting any matches, you can reset your account.
The most common rule of Tinder is to be attractive which is not only related to your looks but also on how much you construct your profile, how you utter your words and pictures.
It is very important to stay active on Tinder once in a day. This will make your Tinder card to float on top of the list.
The Bottom Line
Download Tinder Gold now and enjoy all the above mentioned features and get the maximum benefited out of it. If you are dedicated in finding your partner that best suits you in all the ways, then Tinder is the perfect app for you.
Though it is a bit costly for those who are 28 years and above but for those who are below 28 years and make the best use of a dating app, Tinder Gold is the best solution for you at an affordable budget.